Tag: sculpt
---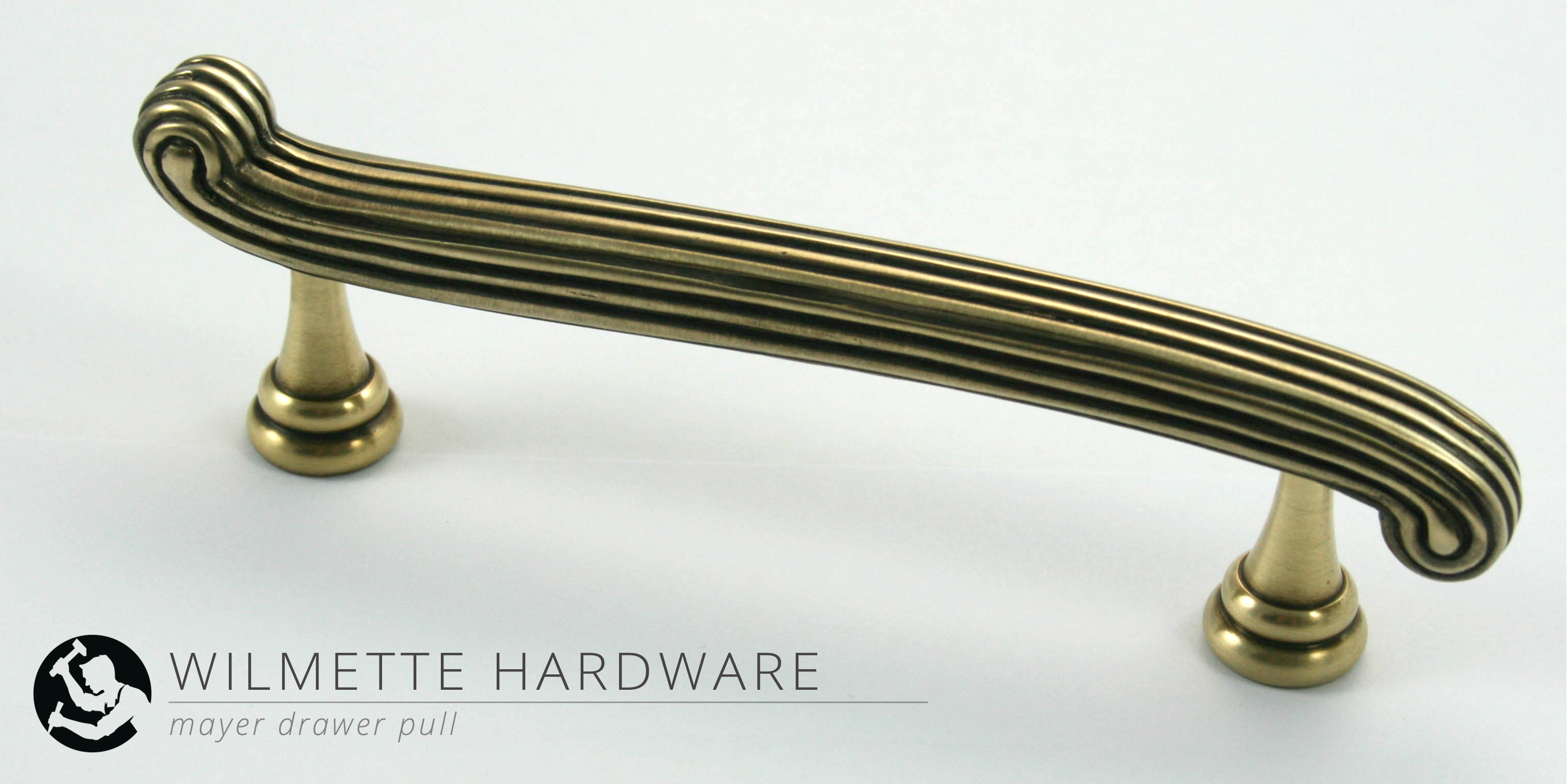 We have added another member to the "Mayer" hardware family! ( family photos below )
To produce this pull, a professional sculptor brought our design ideas to life by creating a scaled prototype which we later replicated in solid brass through casting. This process really helped us hone in on sizing and detail decisions you can't commit to on paper. Happy Hardware!
---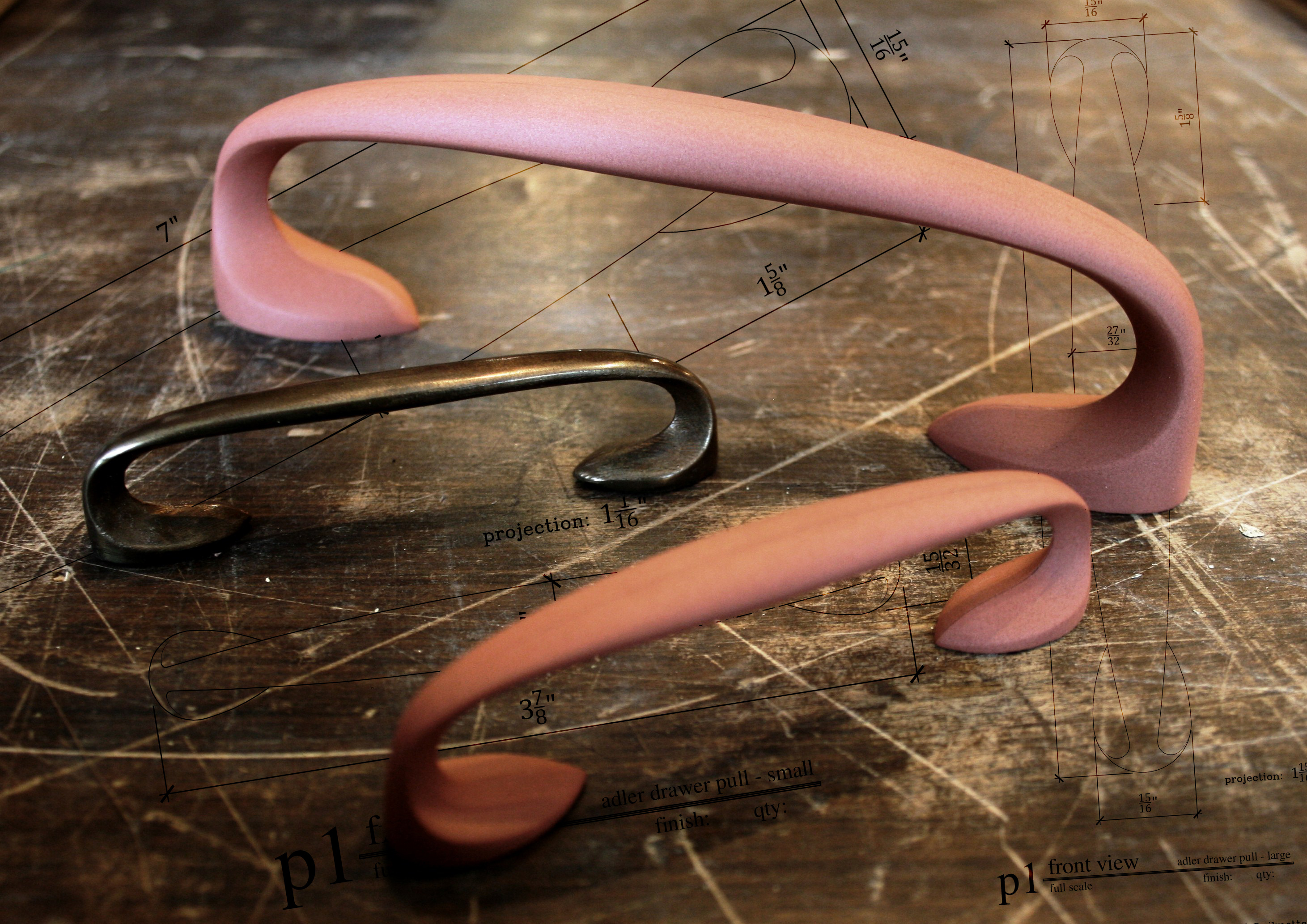 This neat photo displays the original sculpts of our Adler drawer pull, alongside an original small pull from a David Adler home just a few miles up the Lake Michigan shore from our shop.
---

Here is a drawing of a pull that is soon to be sculpted and then casted.
The design to production process is always exciting, but requires patience to ensure we produce the hardware that best suits our clients' wants and needs.
This particular pull will have a final finish of a hand rubbed burnished brass.
Stay tuned for updates! We really look forward to seeing how it turns out.
---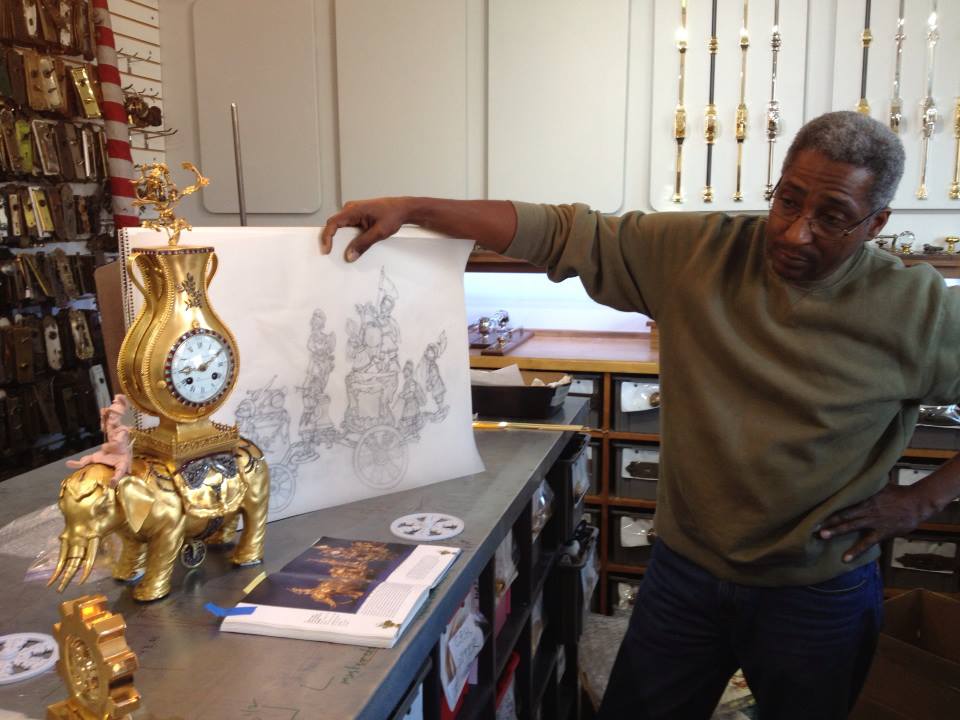 Some projects are just crazy fun.  This 300 year old clock originally had a gold wagon with 9 european guys and their equipment on it.  The rims will be jeweled by our silversmith with semiprecious stones and all the parts will be hand chased after they are sculpted and cast.  This is the ultimate project, patience and detail will rule the day here.  These projects make so many other jobs just seem easy.
---