Tag: pull
---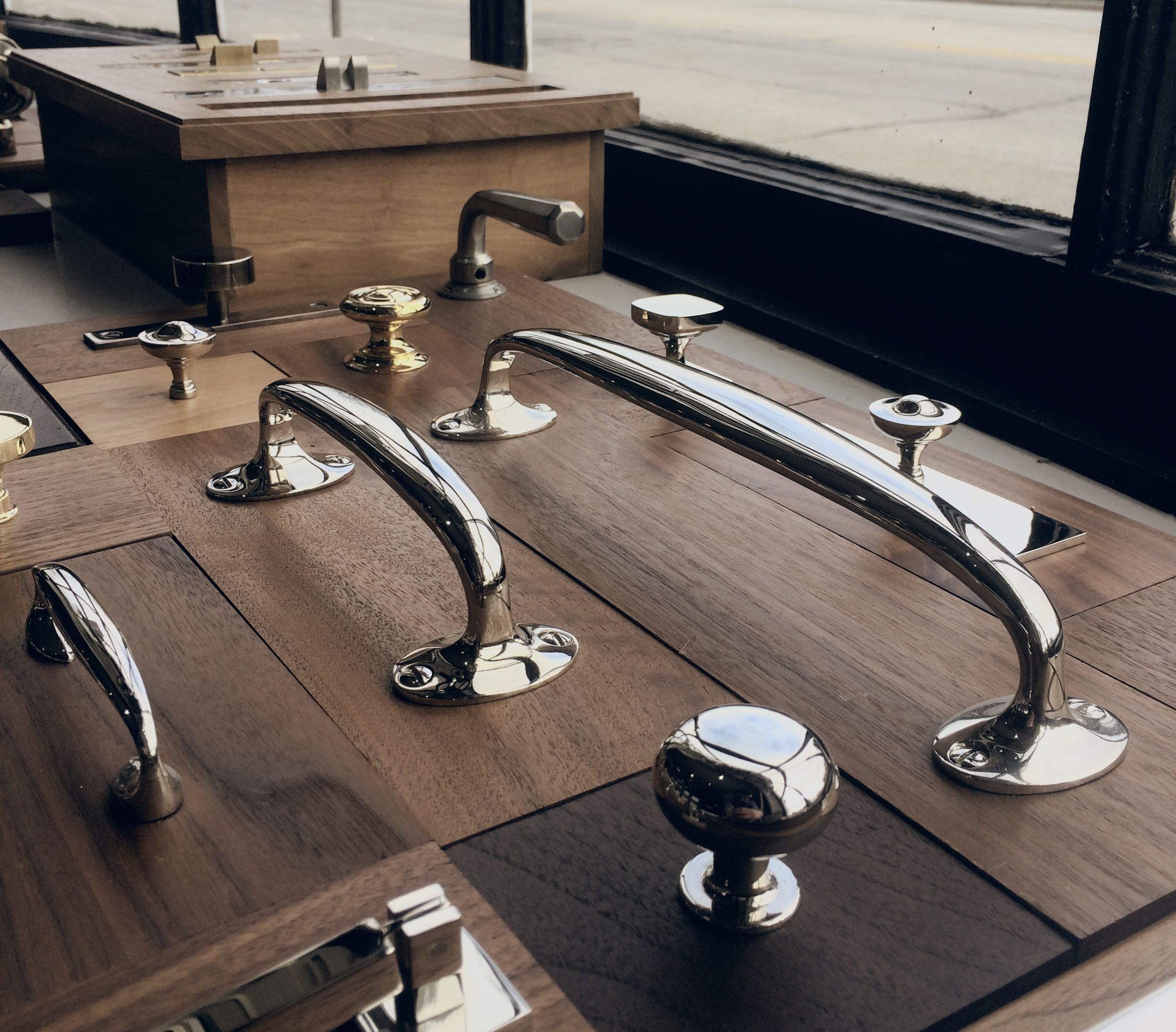 Our custom medford drawer pull has definitely become a client favorite.
Throughout this increase in interest, we've designed and placed different sizes into production to accommodate for different areas of application.
Ranging in sizes from 4″ up to 11″ in length, it is really neat to see how each size pull is applied to various projects.
---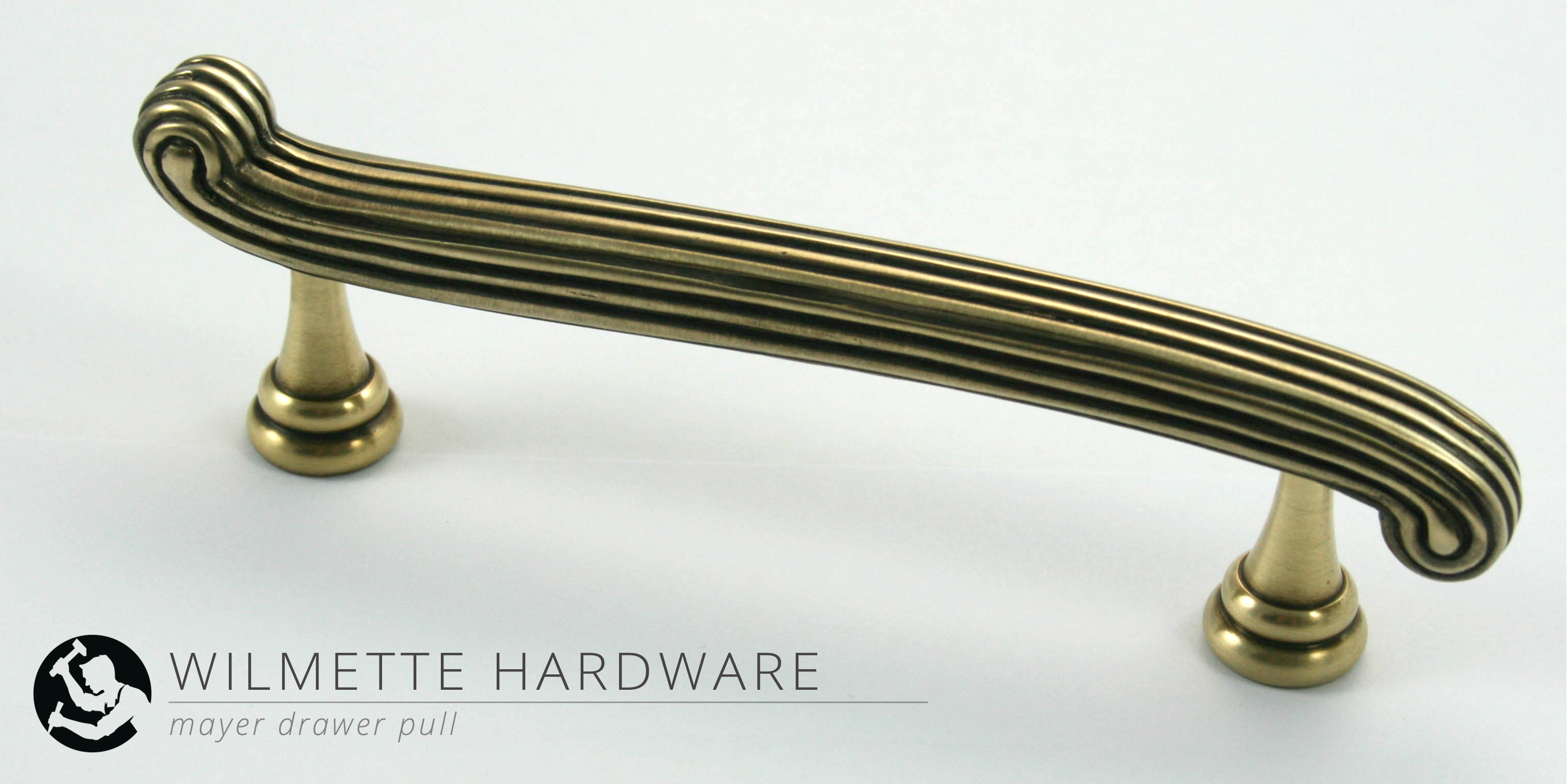 We have added another member to the "Mayer" hardware family! ( family photos below )
To produce this pull, a professional sculptor brought our design ideas to life by creating a scaled prototype which we later replicated in solid brass through casting. This process really helped us hone in on sizing and detail decisions you can't commit to on paper. Happy Hardware!
---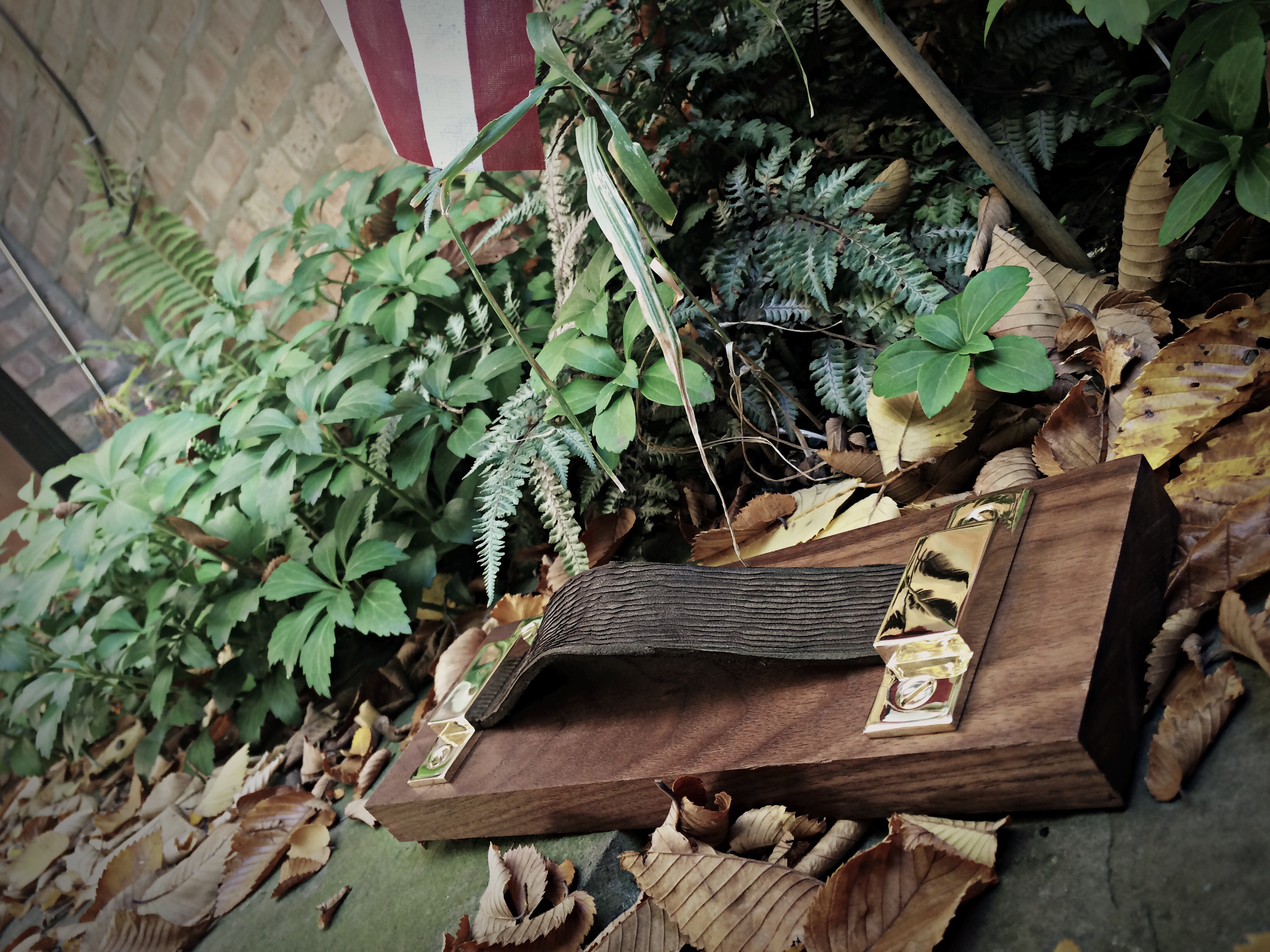 Here is a neat nature shot of our new mod leather pull featuring Moore & Giles blade leather.
We are very, very pleased with the way this turned out. With all the different finish and leather combinations, the pull possibilities are endless! Looking forward to utilizing this part for projects in the near future.
Stay tuned!
---

Here is a drawing of a pull that is soon to be sculpted and then casted.
The design to production process is always exciting, but requires patience to ensure we produce the hardware that best suits our clients' wants and needs.
This particular pull will have a final finish of a hand rubbed burnished brass.
Stay tuned for updates! We really look forward to seeing how it turns out.
---