Tag: project
---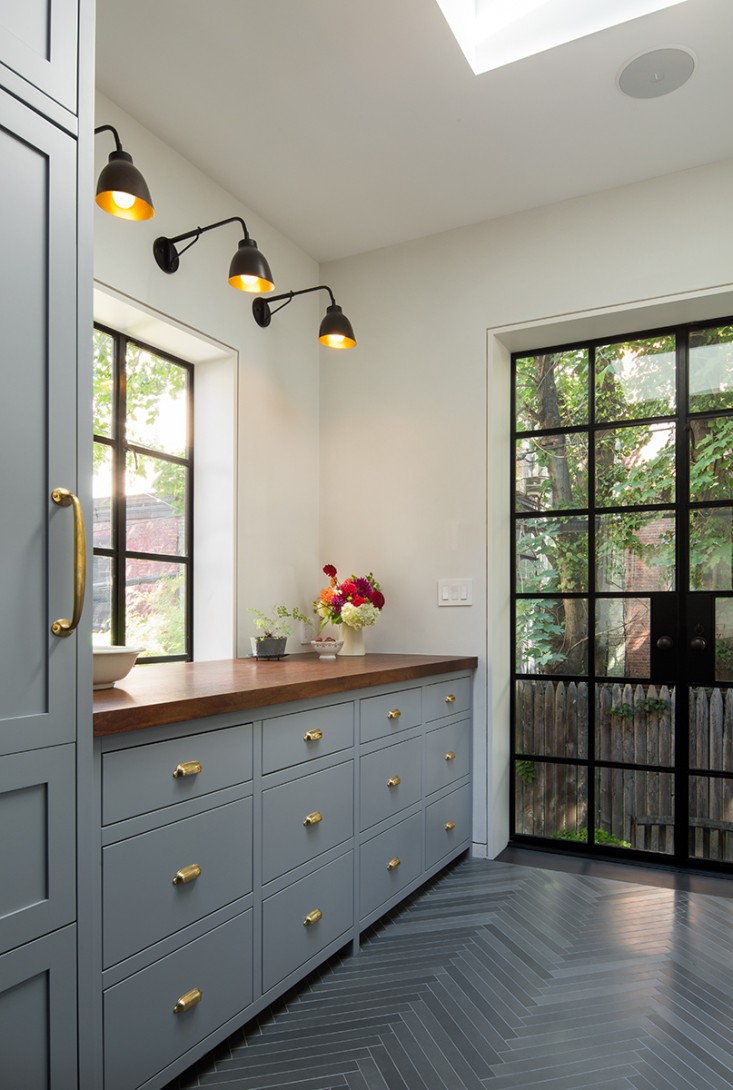 This neoclassical 1910 home was brought back to life with architect Gerry Smith leading the charge.
Wilmette Hardware had the pleasure of providing the unlacquered brass drawer & cabinet hardware you see throughout the kitchen. We also took great care in the refinishing of the pantry door pull, original to the house. Gerry, along with the other parties involved, did a fantastic job restoring the home while maintaining many of it's historical characteristics.
Below are a few more photos showing off the restored home with hardware installed.
If you would like to read more, Remodelista has a great article on this brooklyn brownstone project here.
---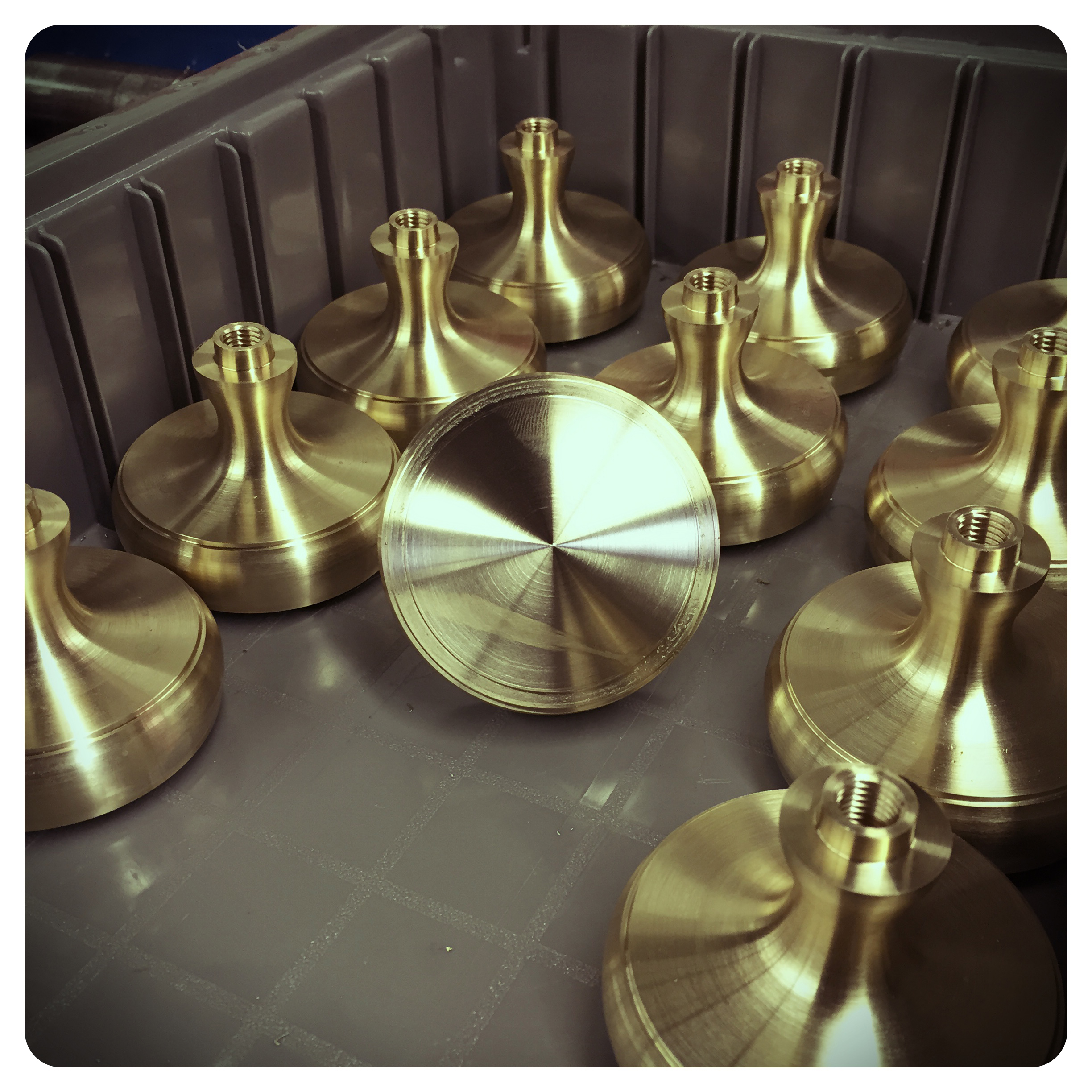 Here is the first batch of door knobs we put into production for a residence in Wayzata, Minnestota.
Working with this wonderful client, we started with a design, drew out the knob with dimensions, made some edits along the way, then brought it to life by 3-D printing and presenting a prototype for their final approval.
---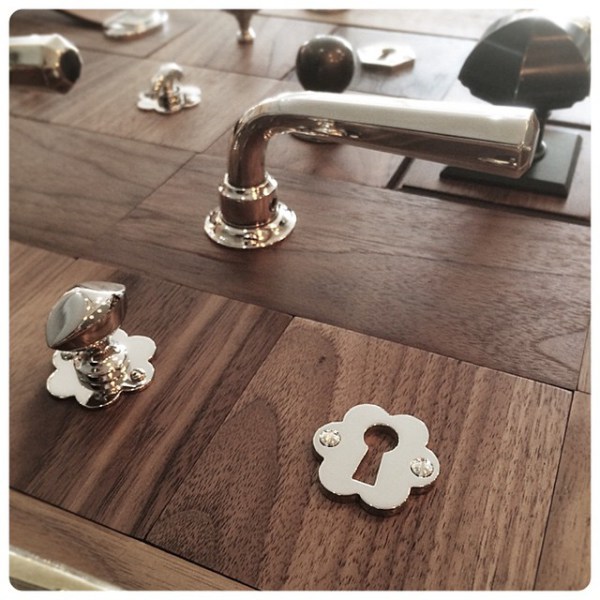 The Westminster lever has quickly become a client favorite. It's unique and elegant octagonal detail descending from the end of the lever all the way into the base, beautifully shows off it's particular finish. Accompanied by it's keyhole cover and turn piece, this hardware collection can be killer. Below you will see more of these Westminster levers taking on their respective finish.
Be sure to checkout wilmettefeed.com to set your sights on our latest projects and hardware happenings.
---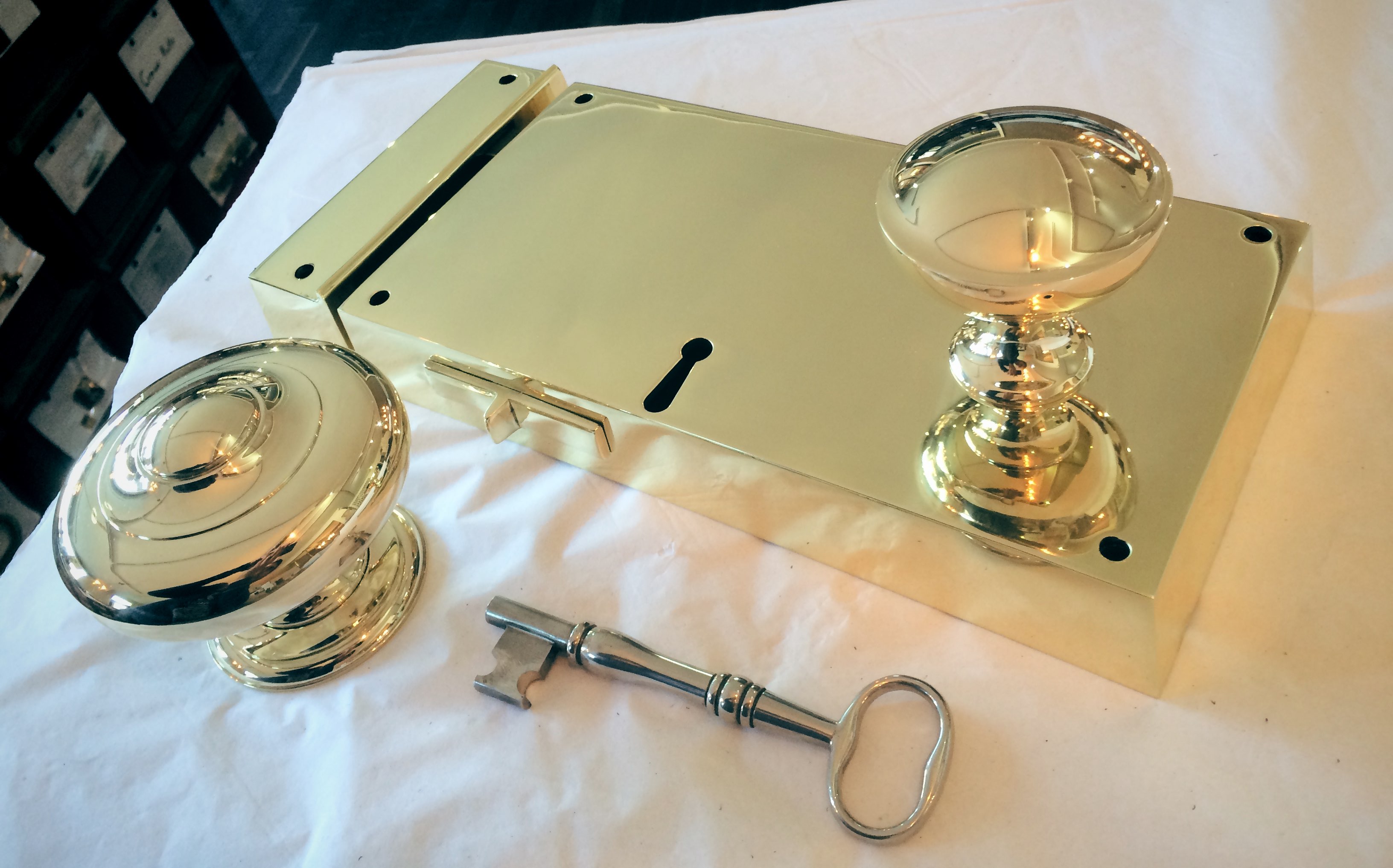 Here are a couple photos of entry hardware we did for a client in Highland Park, Illinois.
Complete with a 14″ rim lock set and our 4.25″ solid brass Georgian door knob, this polished brass entry set obviously isn't messing around.
---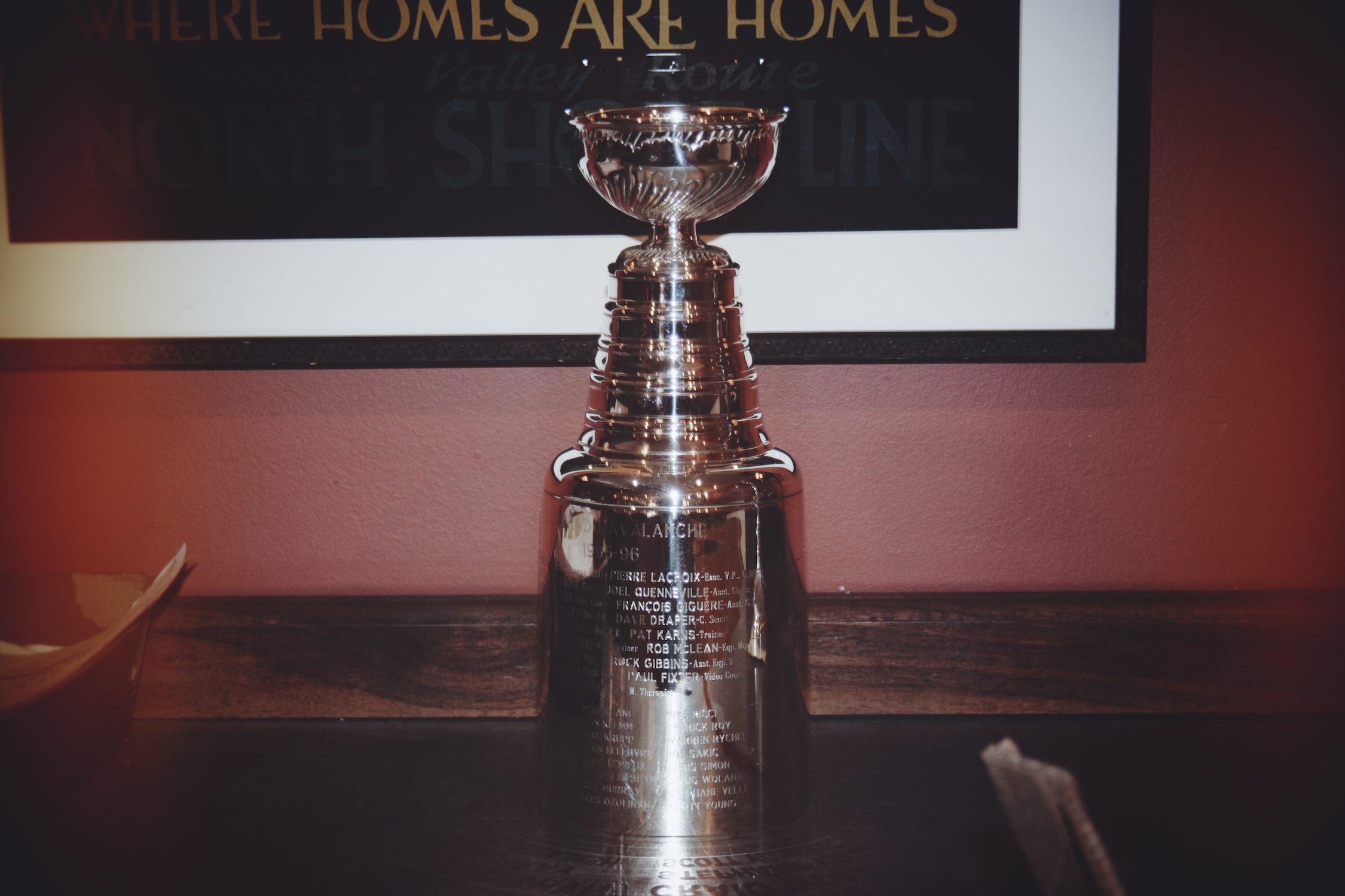 Here's a neat shot of a trophy we cleaned up for the Colorado Avalanche from the '95-'96 Stanley Cup.
If you look close enough you can see a familiar name of the one and only Coach Q, head coach of the Chicago Blackhawks.
Maybe one day the Blackhawks will grant us the pleasure of shining up their metal memorabilia!
---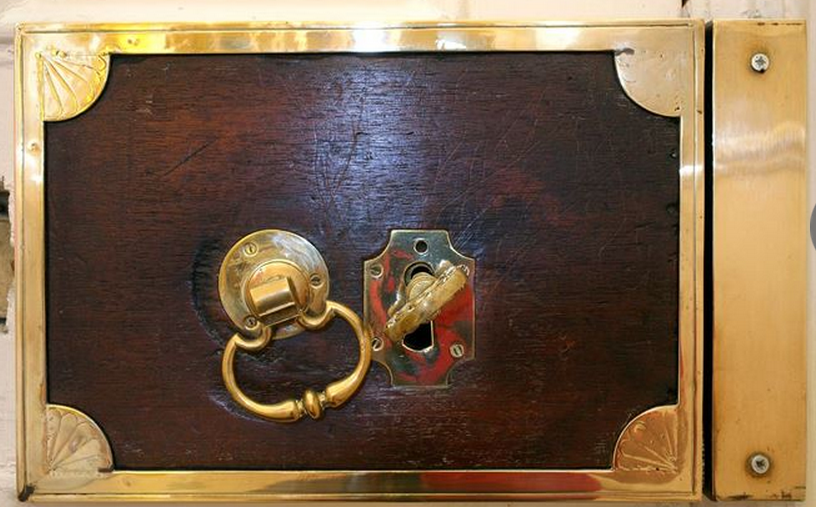 this particular rimlock has given us inspiration for an approach on a recent project.
keep your eyes peeled for a follow up on our work inspired by this neat piece of hardware.
---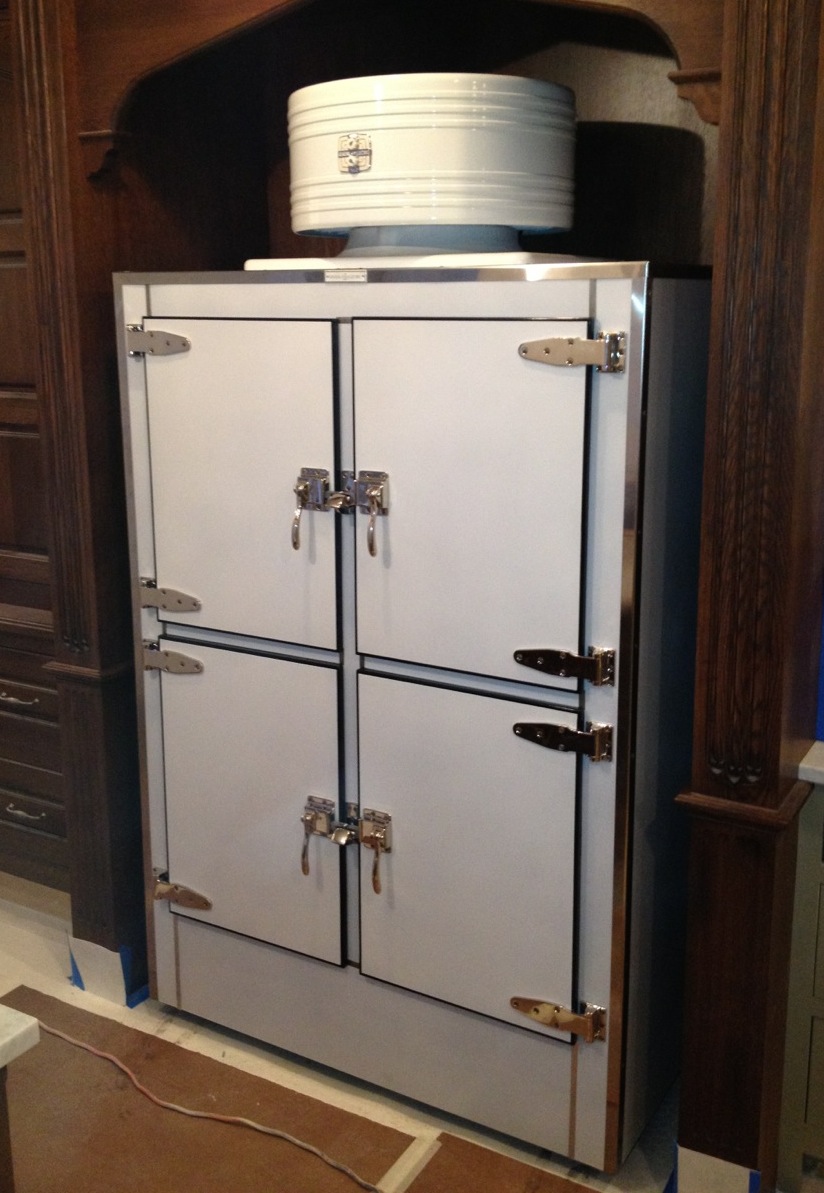 Our highly detailed ice box hardware looks great on this restored refrigerator. A very neat piece of equipment!
Checkout more of our ice box hardware at iceboxhinges.com
---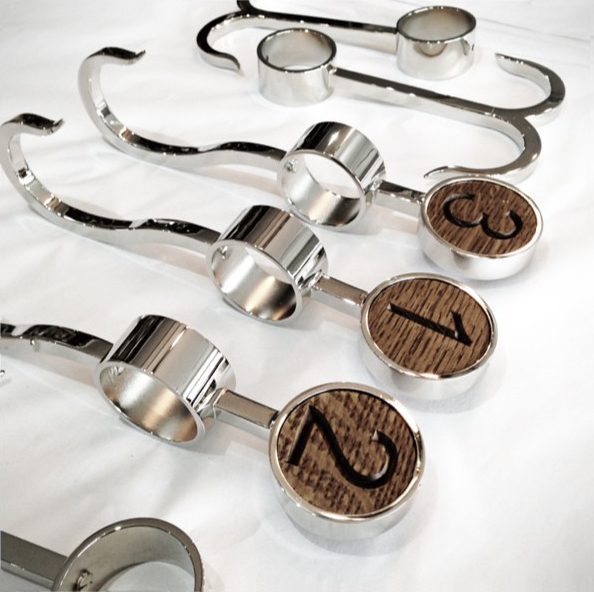 These custom pot rack hooks were fabricated out of solid brass and finished in nickel for a client in New York.  We do all types of custom work for cabinet makers and millwork shops.  Don't forget to call us for your next challenge.
---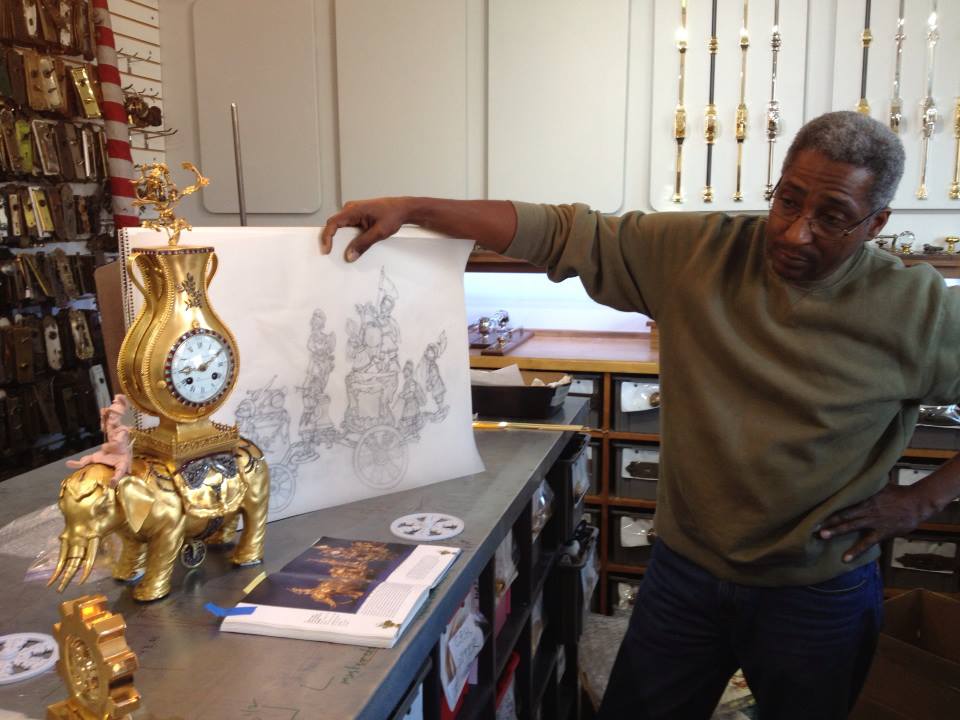 Some projects are just crazy fun.  This 300 year old clock originally had a gold wagon with 9 european guys and their equipment on it.  The rims will be jeweled by our silversmith with semiprecious stones and all the parts will be hand chased after they are sculpted and cast.  This is the ultimate project, patience and detail will rule the day here.  These projects make so many other jobs just seem easy.
---