Tag: process
---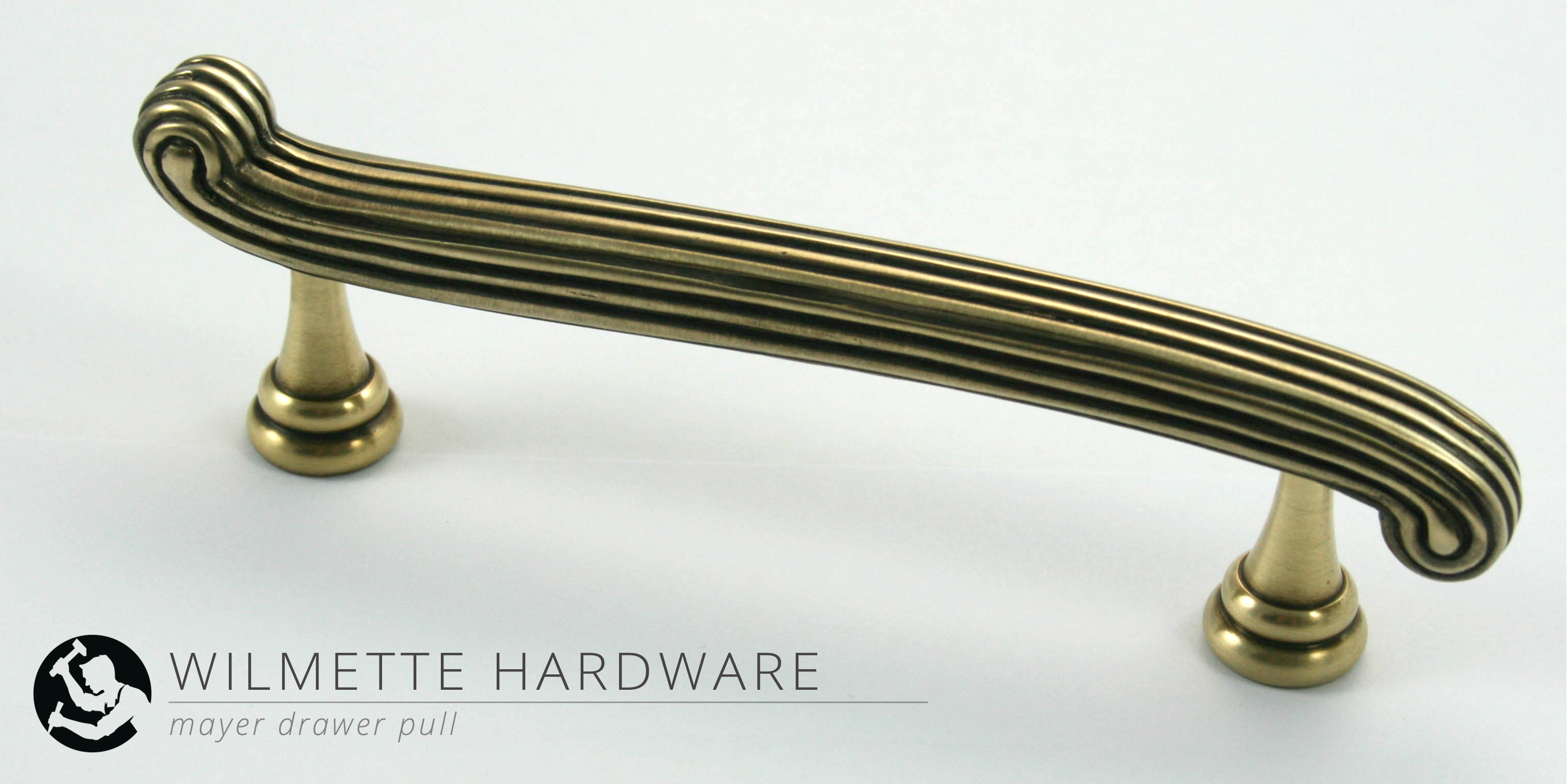 We have added another member to the "Mayer" hardware family! ( family photos below )
To produce this pull, a professional sculptor brought our design ideas to life by creating a scaled prototype which we later replicated in solid brass through casting. This process really helped us hone in on sizing and detail decisions you can't commit to on paper. Happy Hardware!
---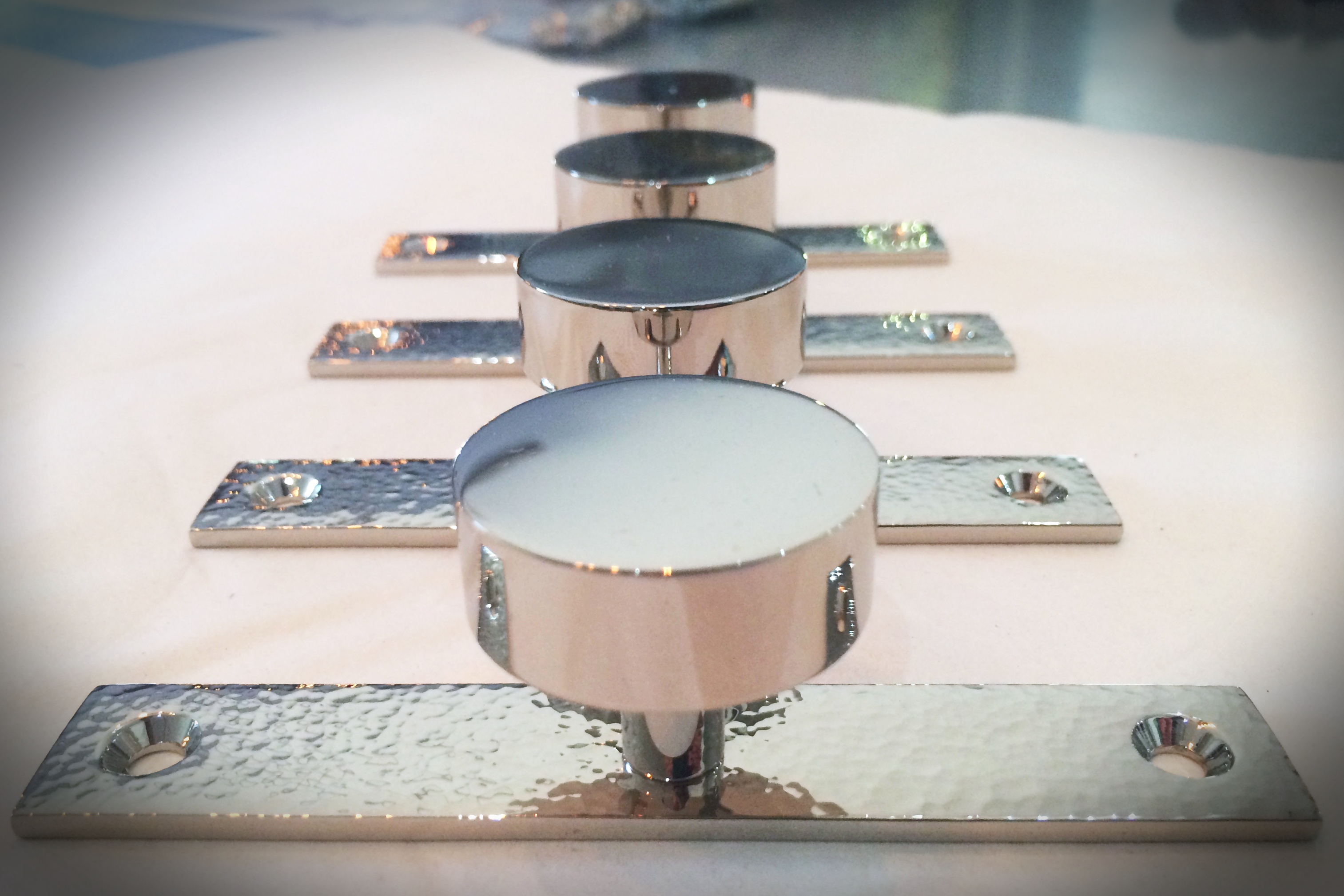 This gorgeous set of cabinet hardware involves a rather detailed process worth noting.
Although it is time consuming, we make sure each individual plate takes a "beautiful beating" until we are satisfied with the outcome. Utilizing a special tool, and a skilled craftsmen, the hand hammering is truly what makes the part.
---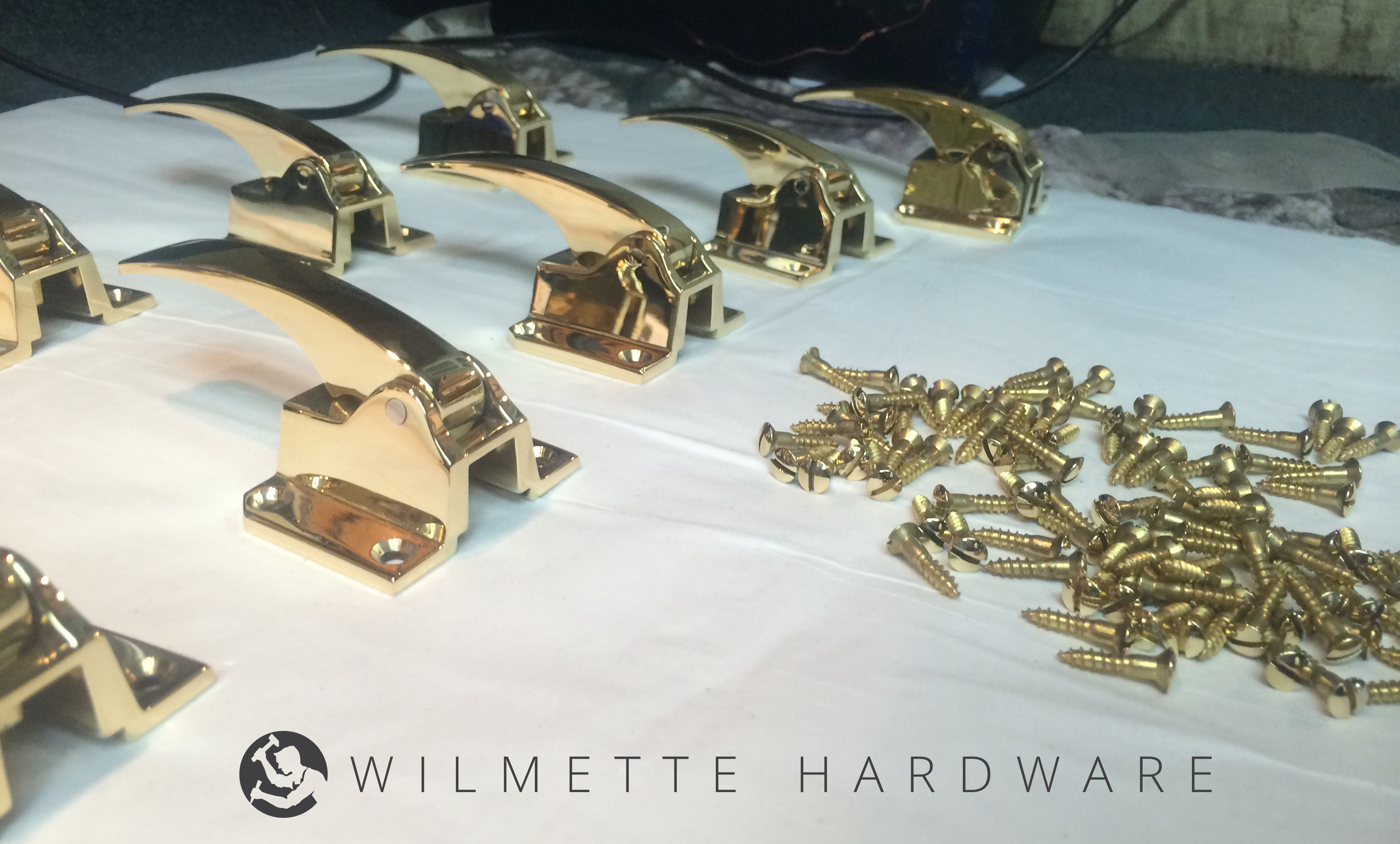 Here is a neat shot of our traditional ice box hardware waiting to get lacquered.
With the help of the lacquer, that beautiful bright brass finish will stay put and continue to shine for the world (ok maybe just the homeowner) to see!
---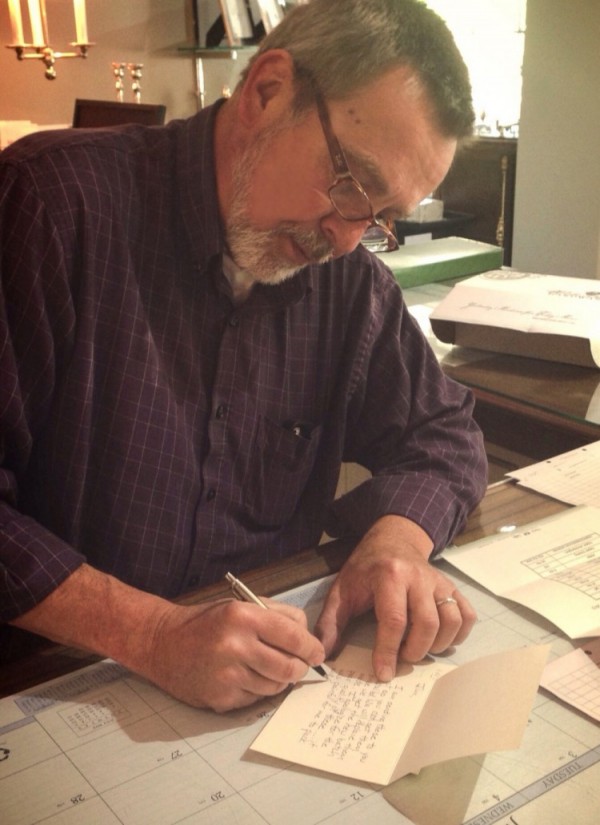 Here is our General Manager, Ken, writing a letter to go along with a client's hardware.
We take pride in our projects, and a personal touch can go a long way.
---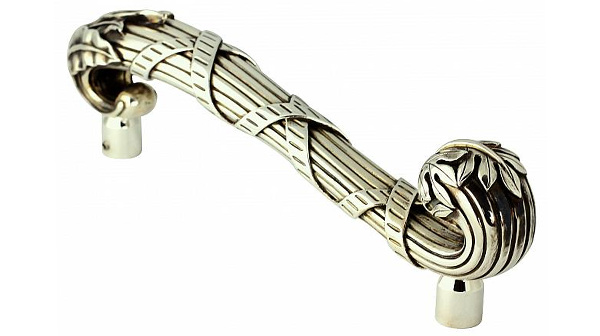 This post is a bit different – and hopefully more educational as well. We recently made hardware that resides in the penthouse of the new Trump building in Chicago.  This hardware was all done bespoke and the process was arduous and involved.
Step 1: Create the concept
The first step was a creation of a concept or design – this piece was to have ribbon and reed detailing but be large enough for tall/large doors.  Our designers completed a detailed sketch for the designer & client.
Step 2: Craft Originals
Our sculptor then hand crafted originals that were roughly 6% larger than the final product would be (due to shrinkage in the investment casting method).
When completed the 'sculpt' was sent off to a mold maker that made a detailed mold for the process.  Remember that not all mold makers or pattern makers are the … Read More »
---