Tag: polished nickel
---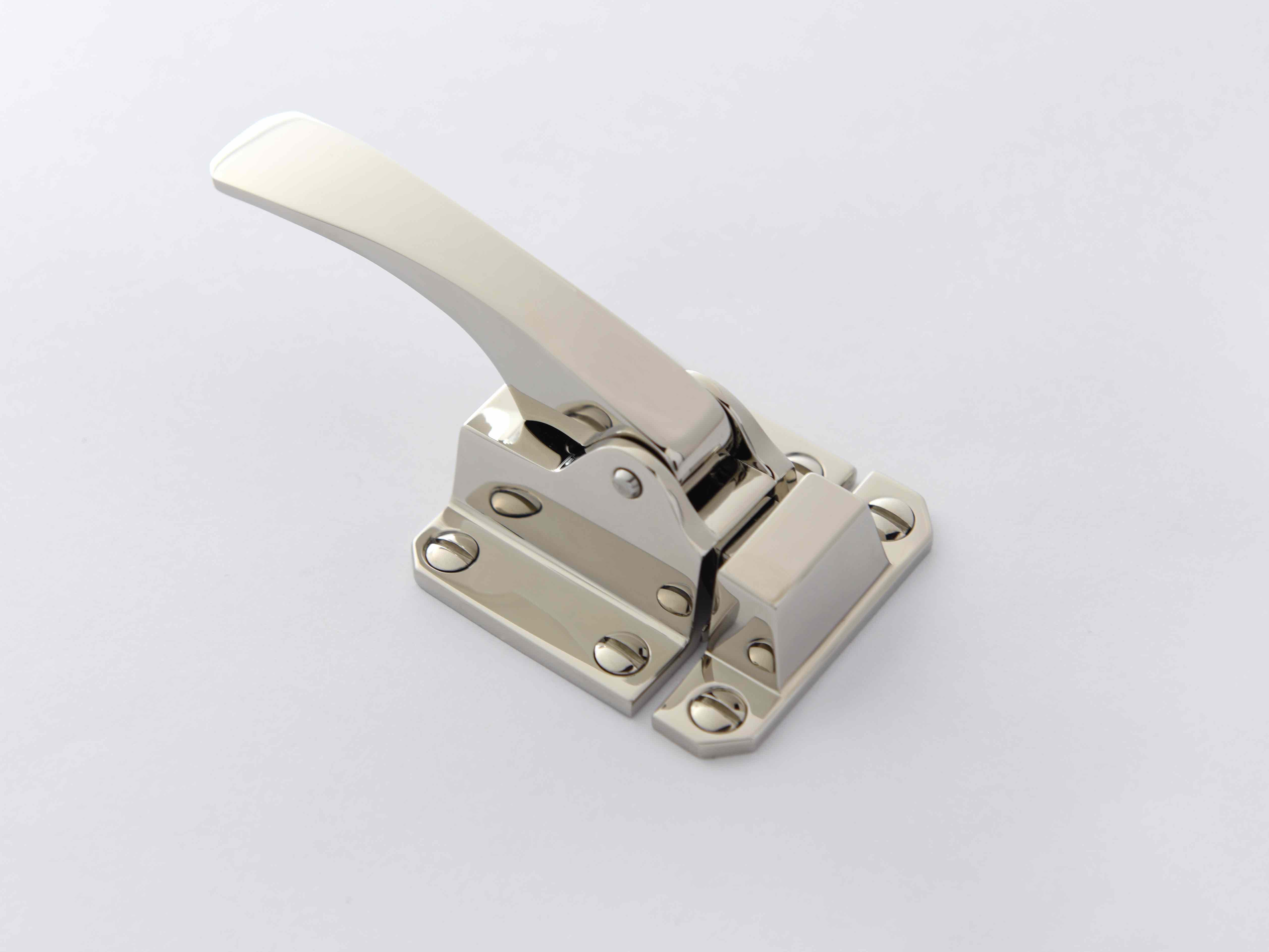 Our Etagere cabinet latch was inspired by traditional latch details found in latches dating from the turn of the last century. We love the exposed screws and crisp corners. There is no latch on the market today that has such a fine attention to quality. Look at our www.projectreadycabinethardware.com website for some other project ready hardware. We look forward to working on your project.
---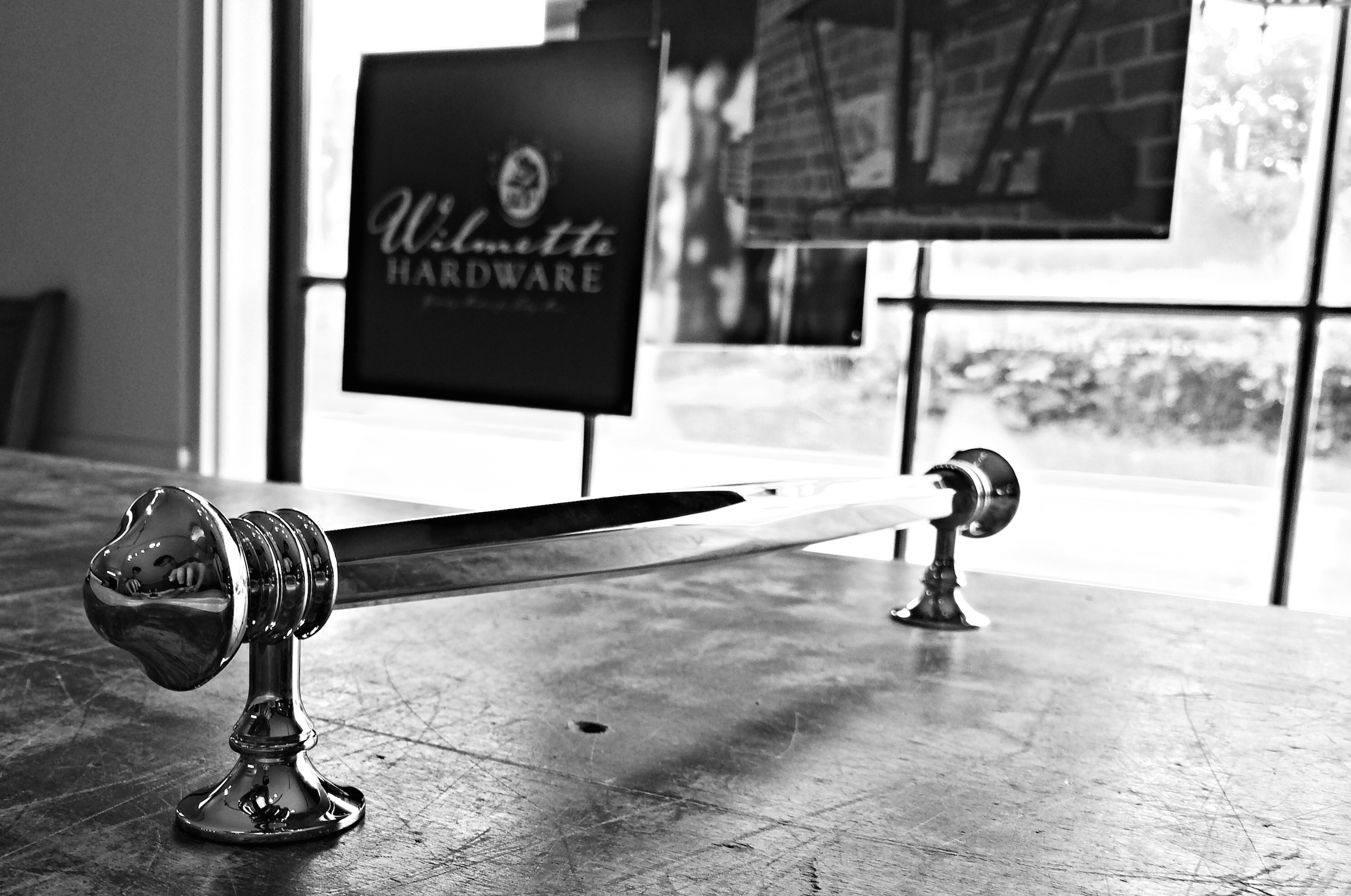 Here is a B&W edit of our provident pull in polished nickel.
The contrast in this photo brings out the best detail and the fine form of this particular shower door pull.
We love capturing the quality characteristics that we work hard to achieve.
---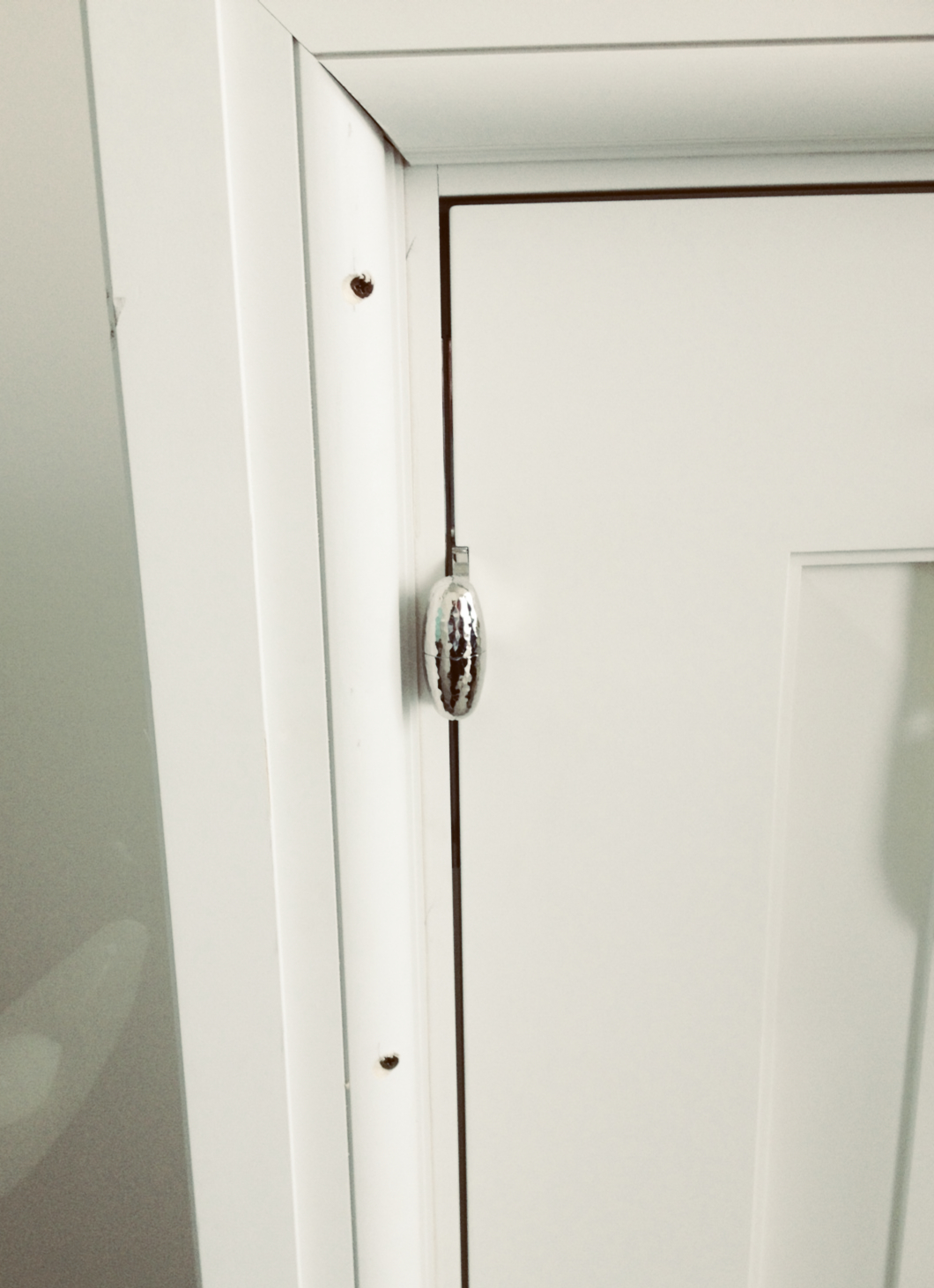 Here is a look at an application of our new hand hammered olive knuckle hinge in polished nickel.
With it's integrated needle bearings, this hinge is surefire to swing nice and smooth.
---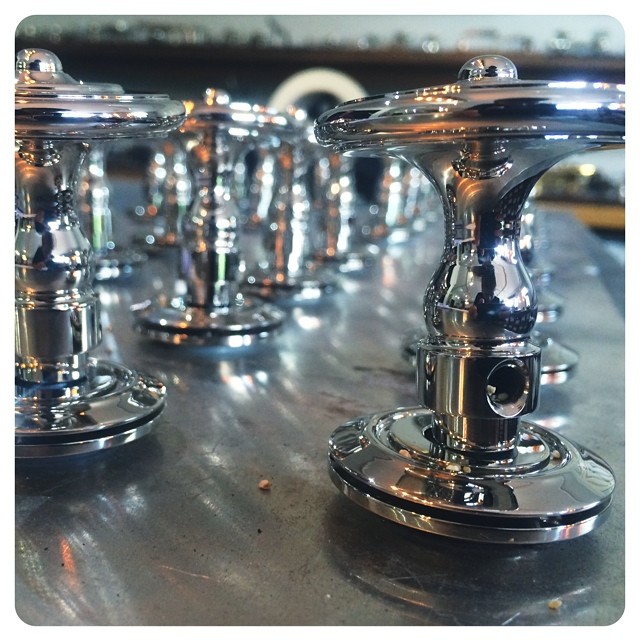 These knobs were inspired by creative mastermind Howard Van Doren Shaw. The Chicago architect was not only known for his beautiful designs, but also as a leader in the American Craftsman movement.
Fresh from the shop, these polished nickel knobs sure look pretty.
---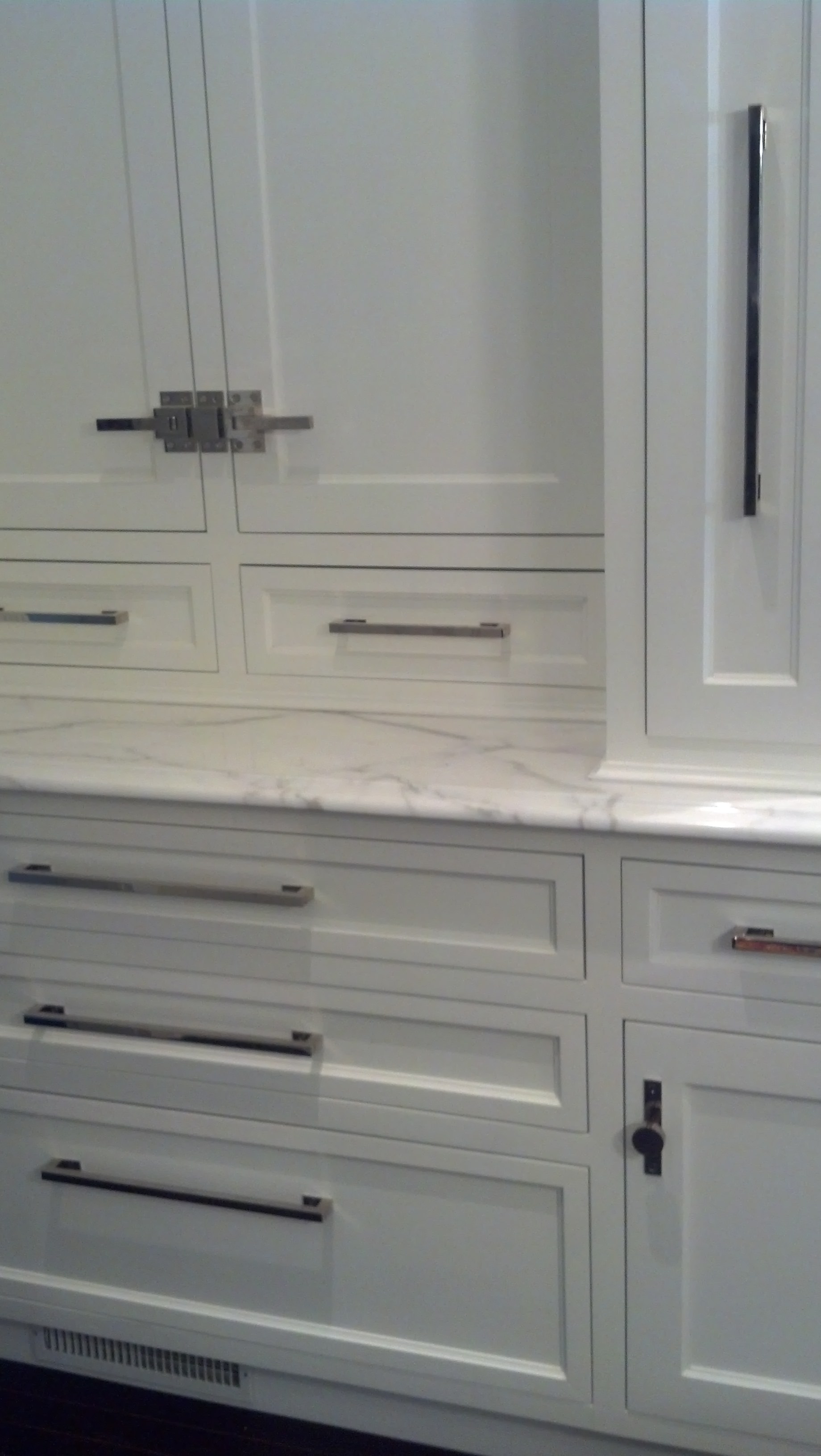 Here is another really fabulous install of our mod hardware right here in Chicago!
We love this hardware in polished nickel.
The pulls come in various lengths and the hardware can also be hand hammered upon request.
---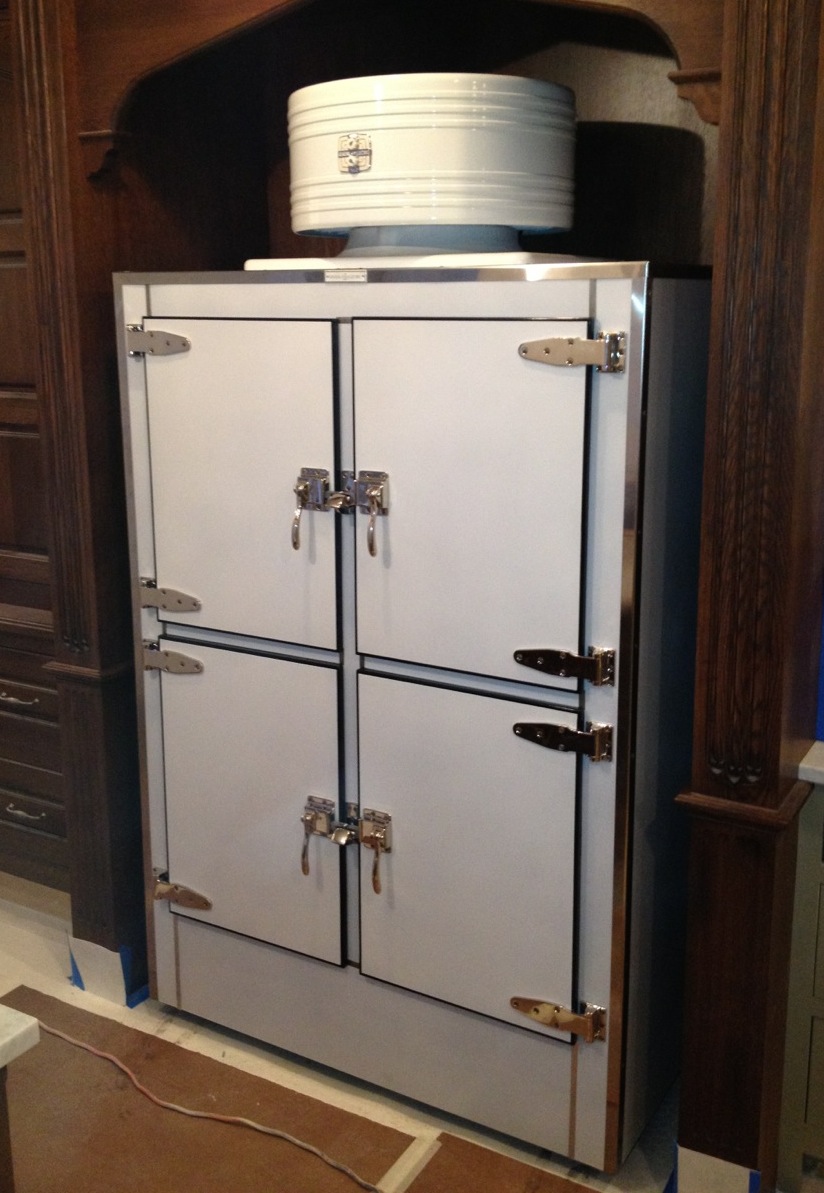 Our highly detailed ice box hardware looks great on this restored refrigerator. A very neat piece of equipment!
Checkout more of our ice box hardware at iceboxhinges.com
---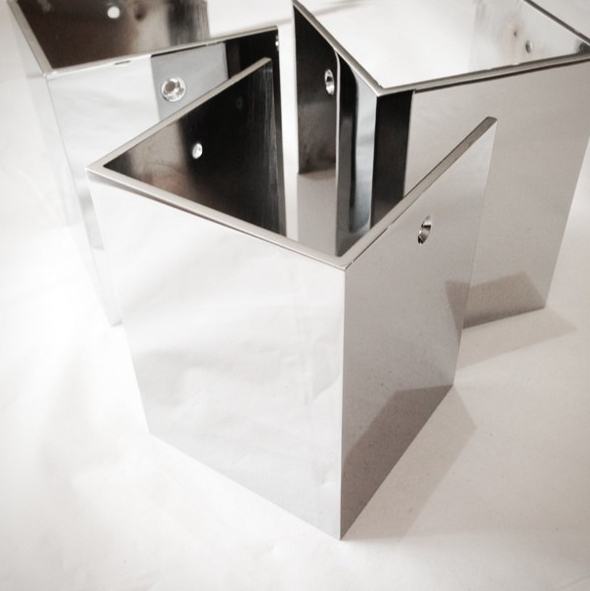 We machine all types of metal sabots and cuffs for islands and furniture.  These are for an island and were finished in polished nickel.
---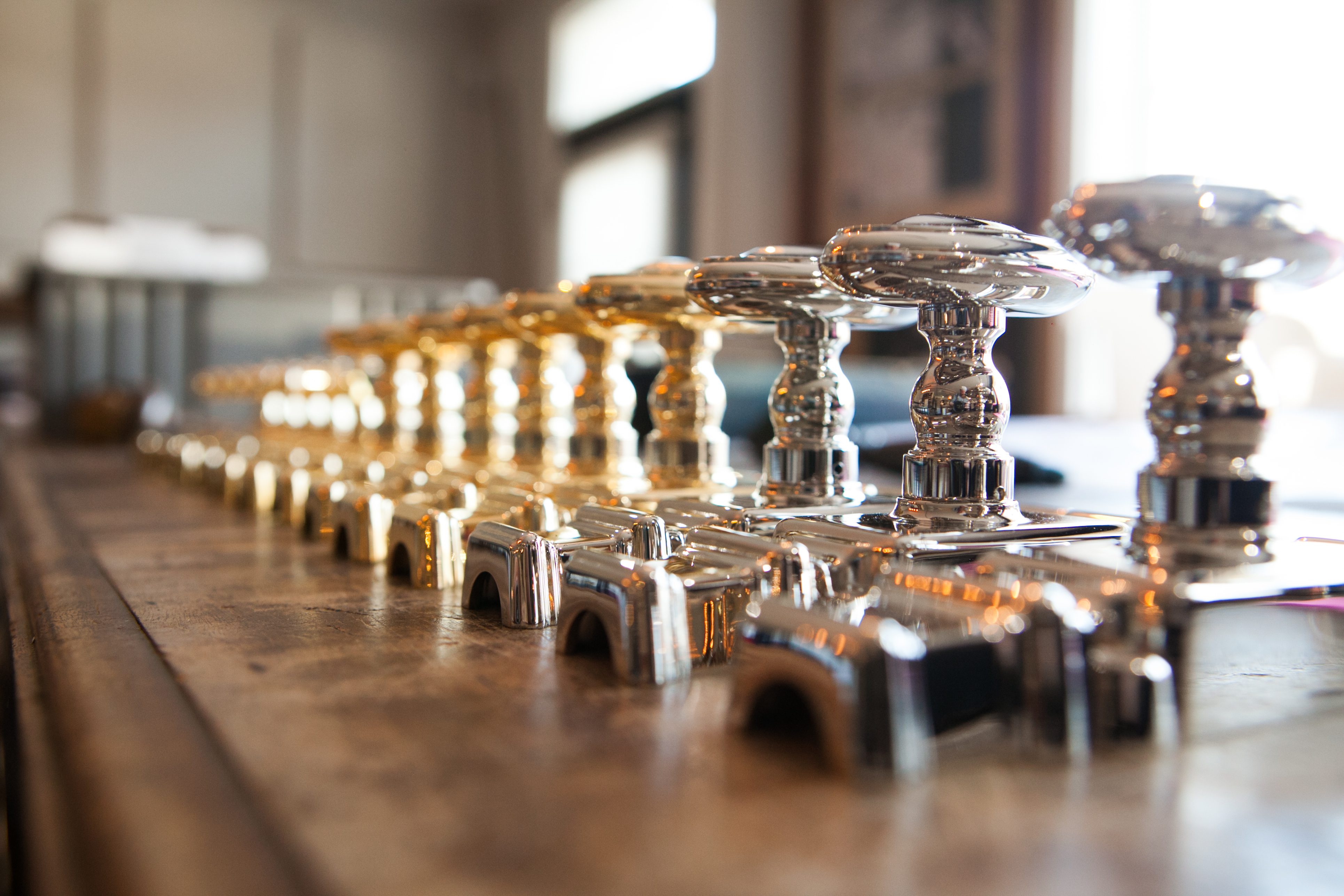 These cremone mechanisms were made up for a local project in Lake Forest, Illinois.  The kitchen spaces were all finished in polished nickel while the other areas were un-lacquered brass.  Our cremone hardware collection has been a big hit, even on cabinetry.
Check out the cremone website at: http://www.cremonehardware.com
---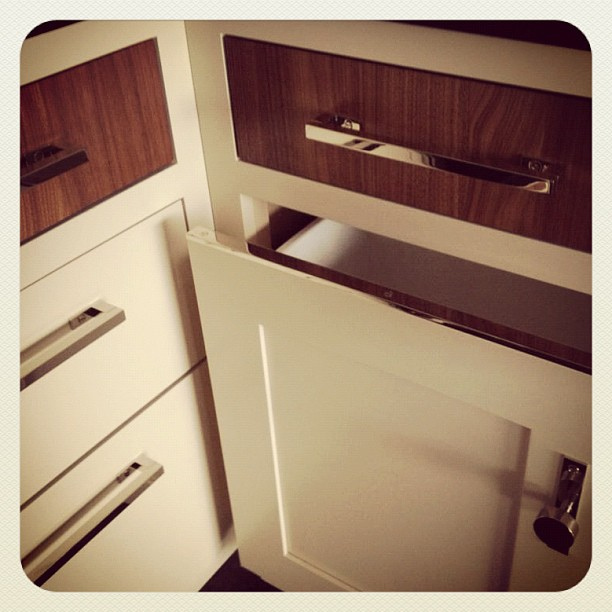 This practical way of protecting your wood cabinets is also very great looking.  We always get compliments on this little detail so plan ahead to include it on your next project.  Just a simple bar is used to protect your cabinetry from damage at the dishwasher and trash drawer.  Better yet do them on all of your drawers for a mod look!
---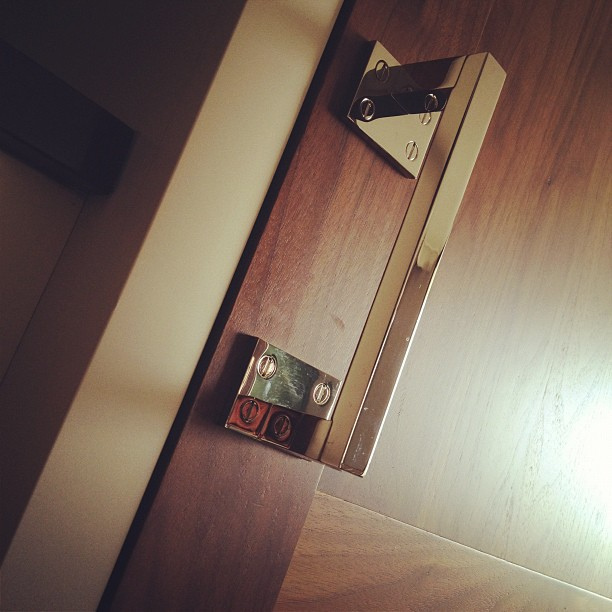 Here is our mod appliance pull (available in several sizes) on a walnut appliance panel.  Because we manufacture our hardware to order you can specify the exact length of your pull.  We have even done kitchen refresher projects and used existing holes in millwork.
---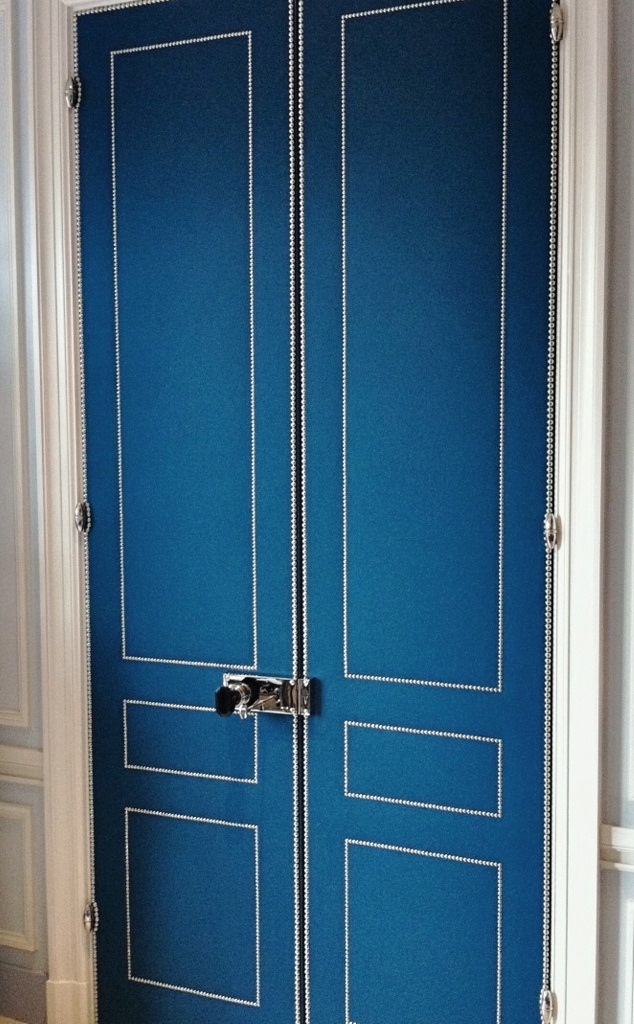 People always say that our hardware is like jewelry when they visit our shop in Wilmette.  I think you can tell from this photo that this is true.  A great use of olive knuckle hinges and a polished nickel rim lock.
---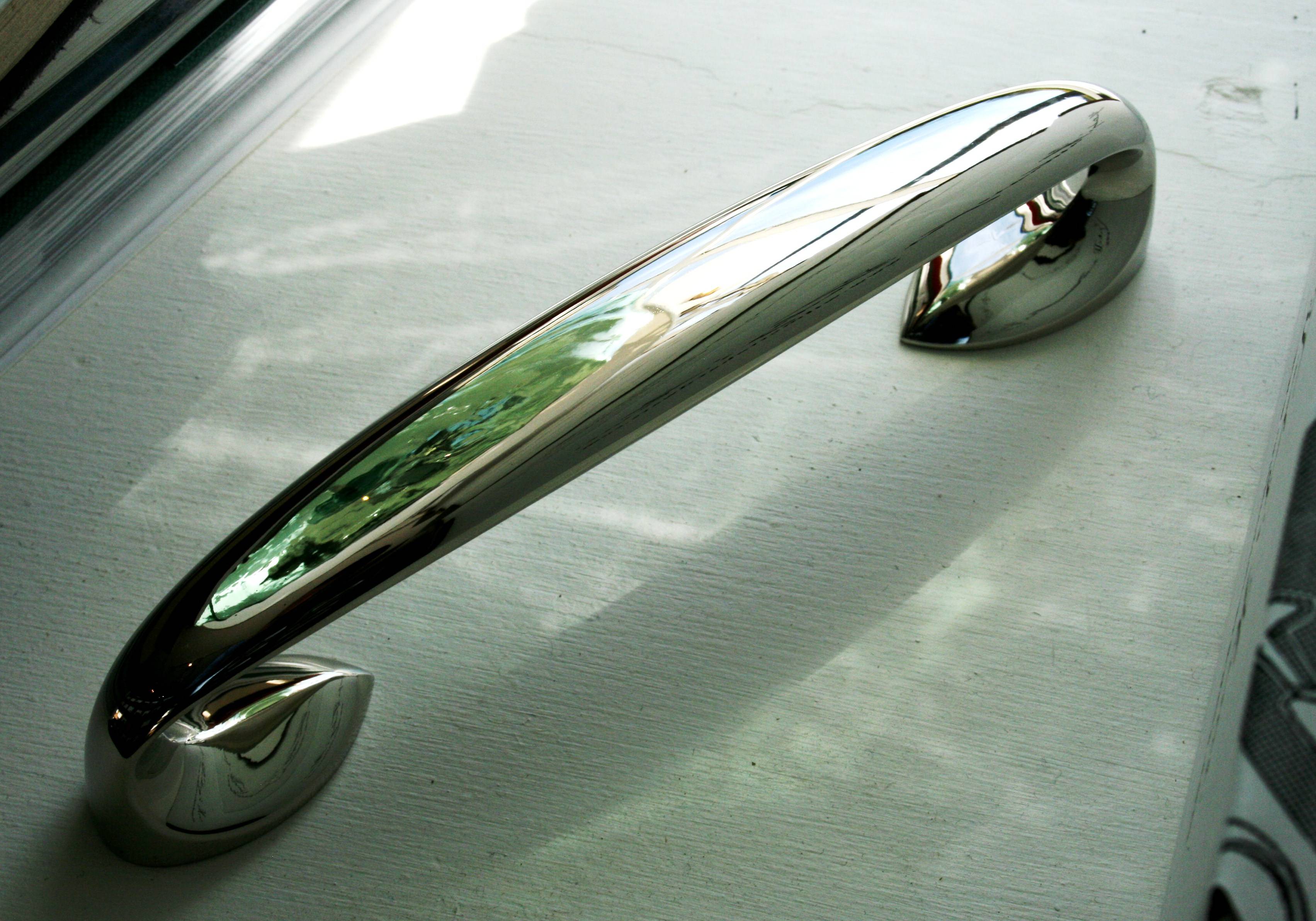 This is a new rendition of our historic adler pull.  We just completed a casting of an appliance pull (new) and a ever so slightly larger drawer pull.
---