Tag: paumelle
---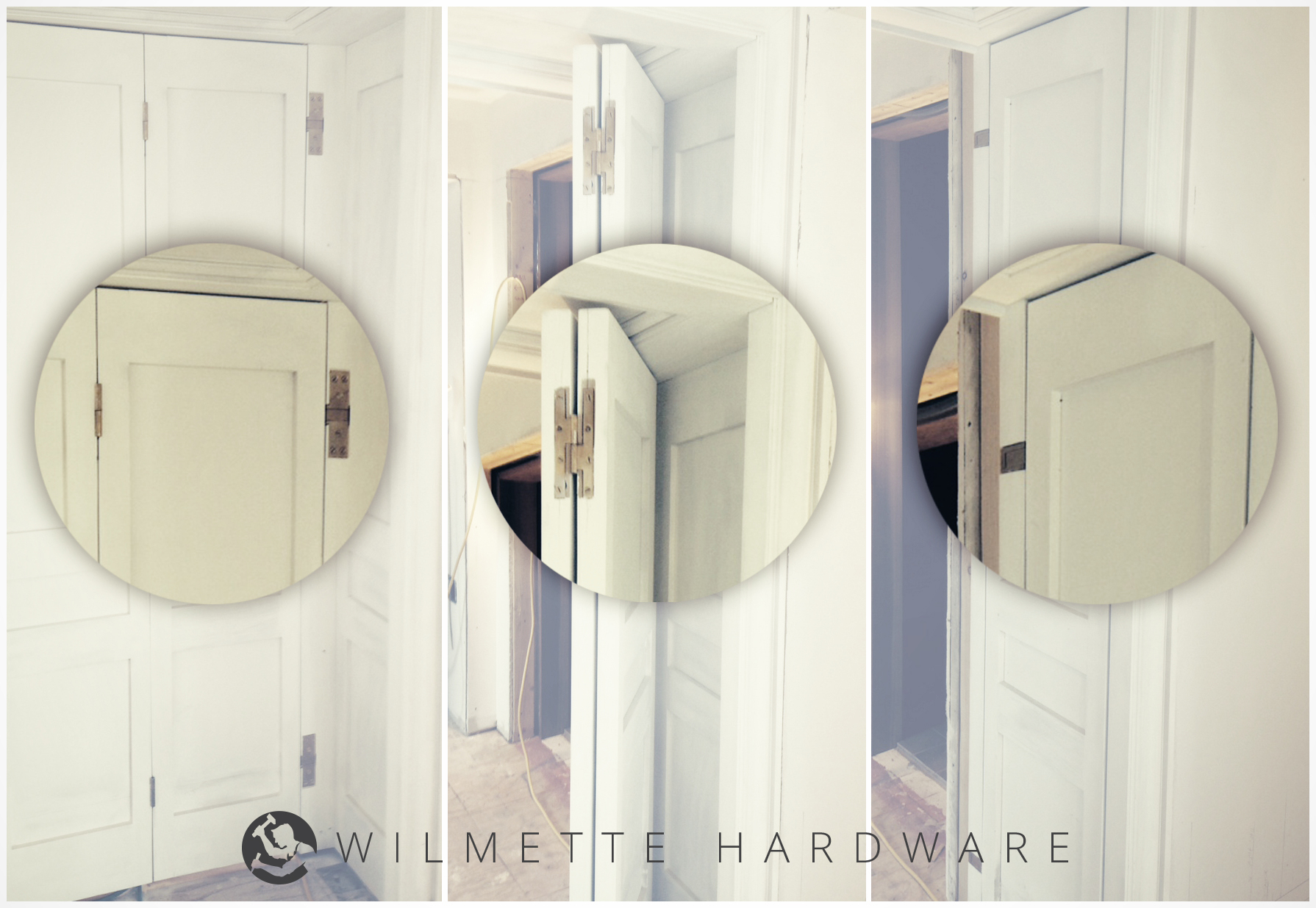 This application of both the Paumelle & Harmon Hinge adds an elegant  feeling to a new home.
The pocket opening is utilized by these custom hinges to fold the door in half and to store it flush against the wall,
nice and clean.
---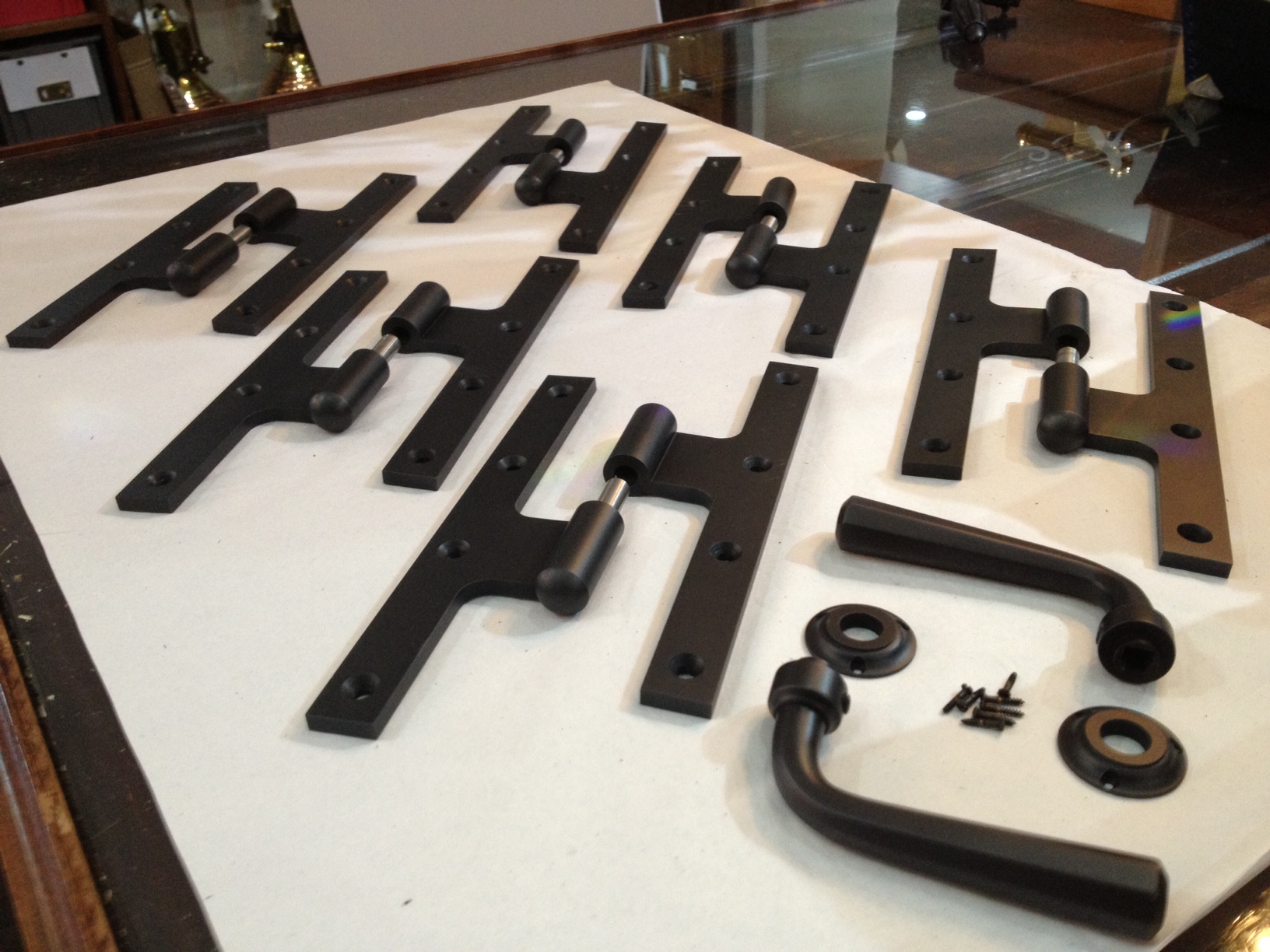 These custom Paumelle hinges were fabricated for a David Adler estate in Lake Forest, Illinois.
The hinges were made from steel as the originals were for both strength and final finish.
The dark natural iron finish is seen on hardware in the home as well as brass and silver.
---