Tag: mod
---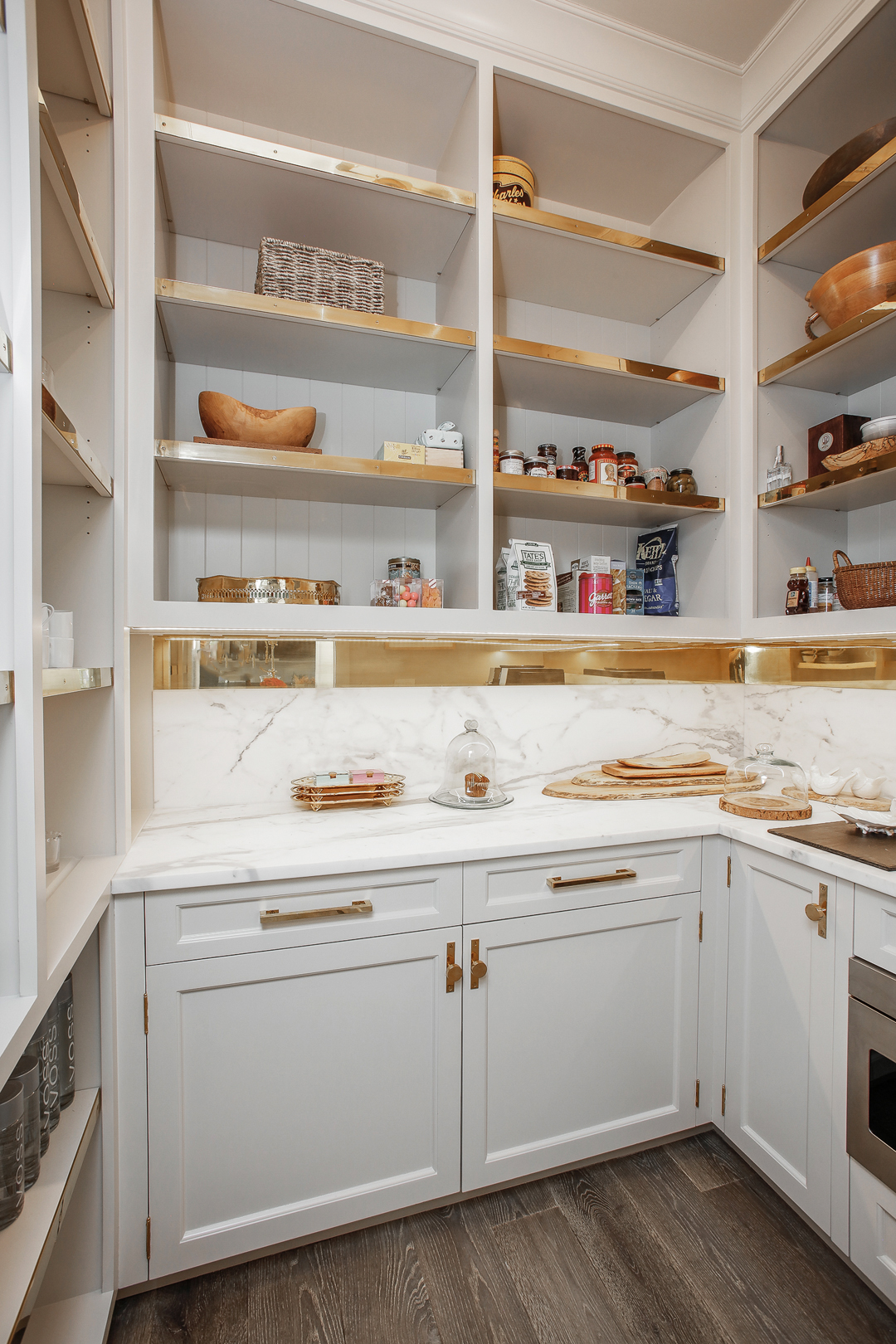 Check out this butler pantry with unlacquered brass detailing. There is even a clean un-lacquered brass insert tucked above the stone backsplash. The shelf edge detailing, hardware and other items were all coordinated with Edward Deegan to create a perfect space.
---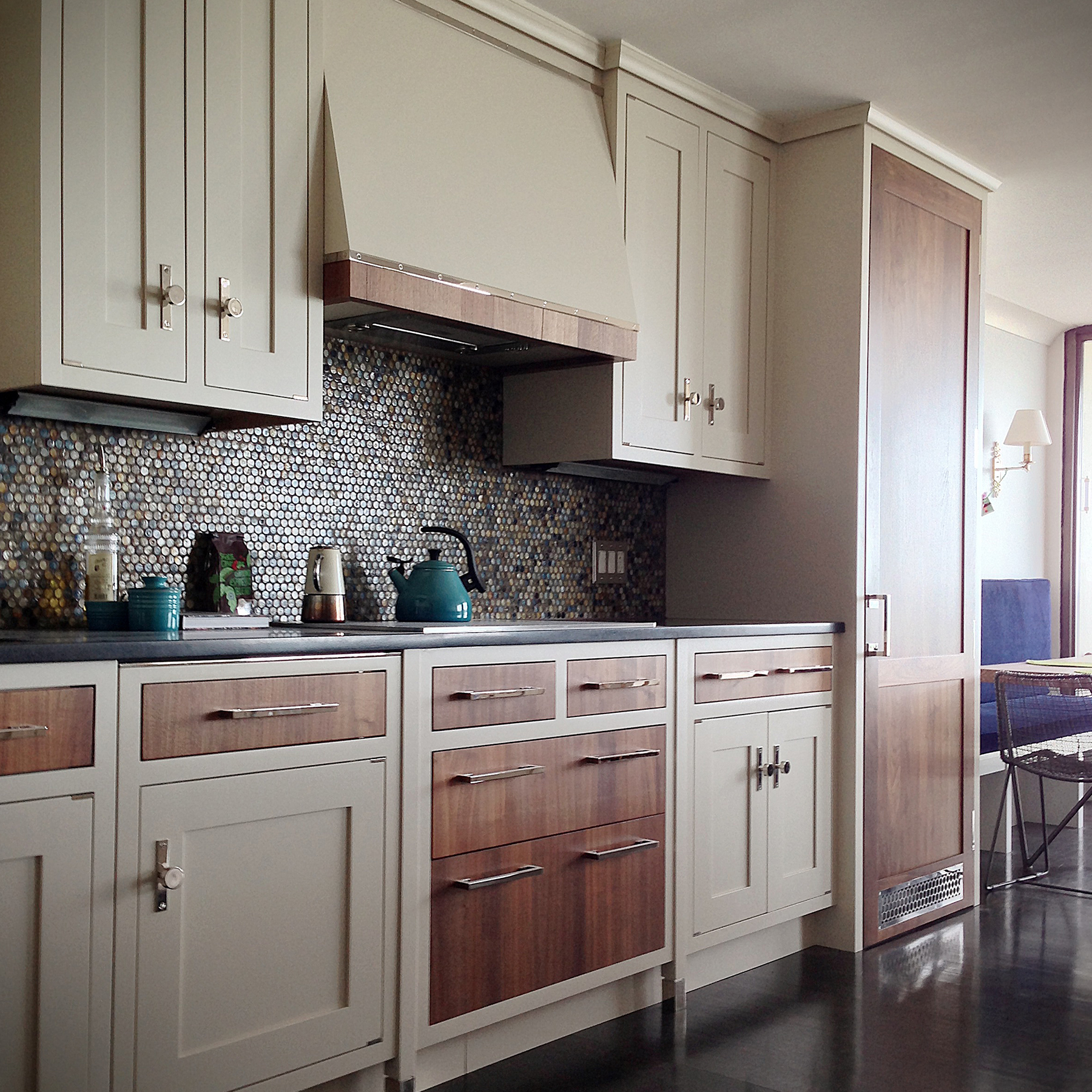 Utilizing crisp clean lines & concealed mounts in each design, the Wilmette Hardware mod collection has made it's impression as one of our more thoroughly developed hardware collections.
By clicking the image below, you can view & save our mod collection PDF to help inspire your next project.
---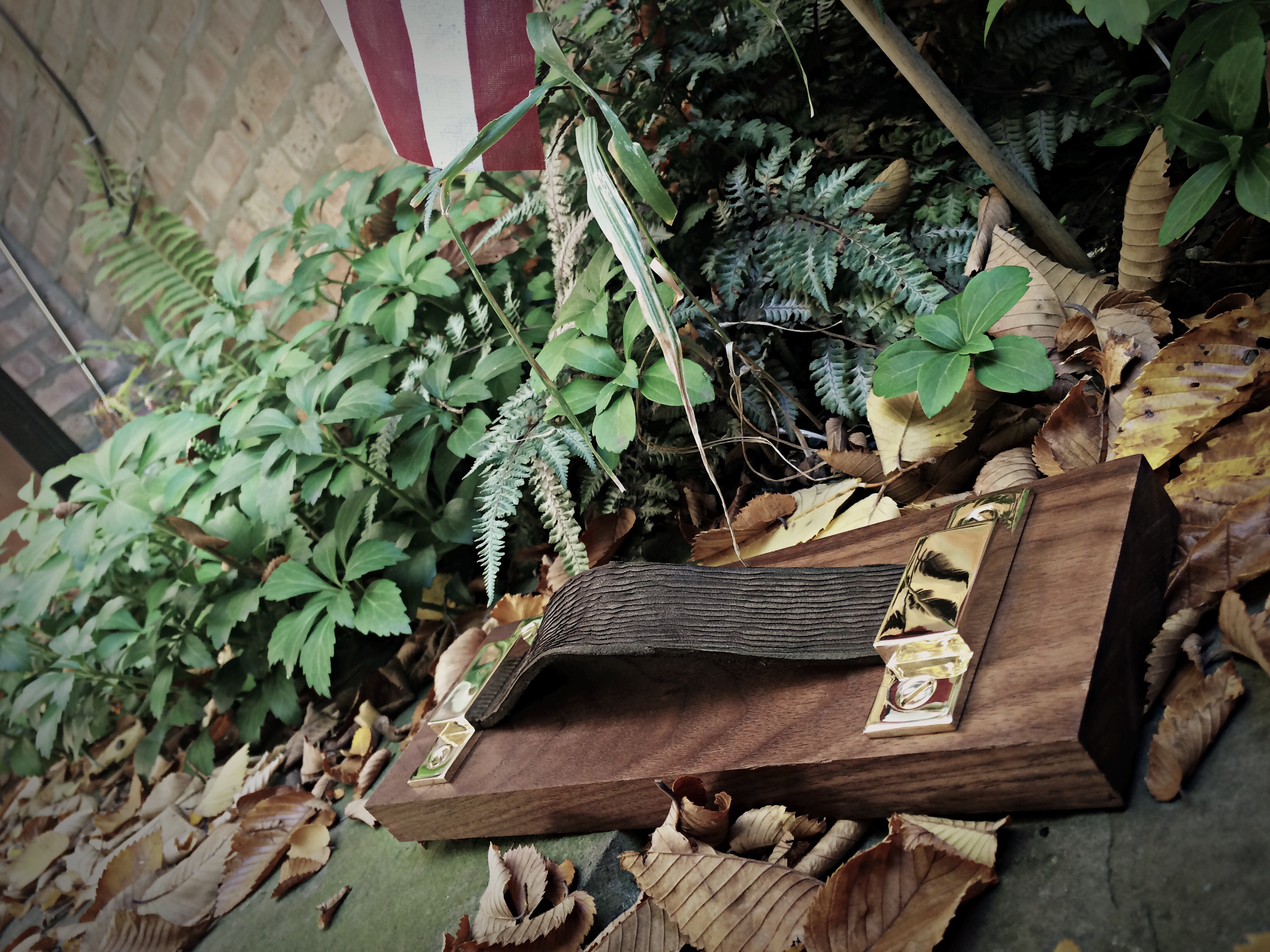 Here is a neat nature shot of our new mod leather pull featuring Moore & Giles blade leather.
We are very, very pleased with the way this turned out. With all the different finish and leather combinations, the pull possibilities are endless! Looking forward to utilizing this part for projects in the near future.
Stay tuned!
---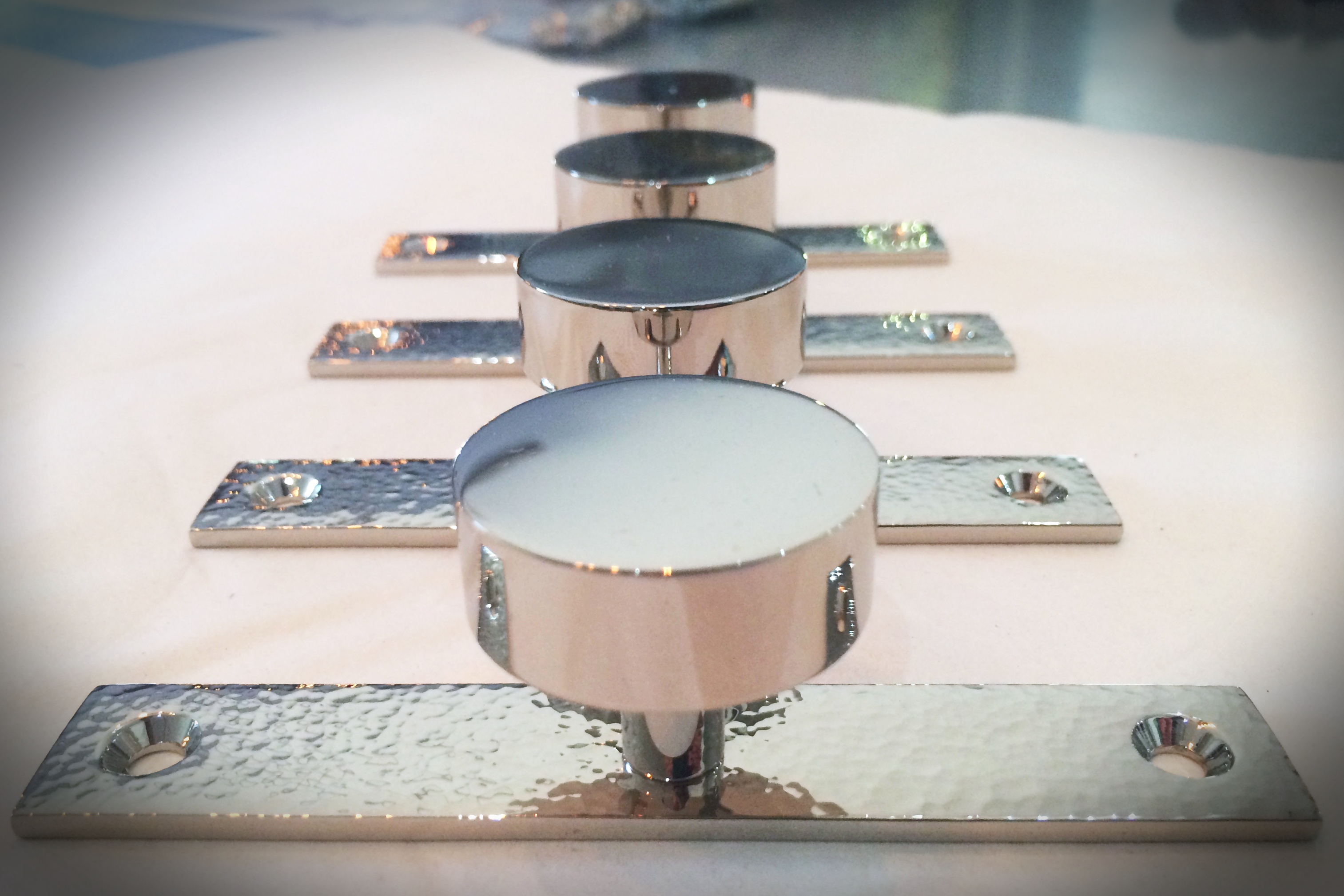 This gorgeous set of cabinet hardware involves a rather detailed process worth noting.
Although it is time consuming, we make sure each individual plate takes a "beautiful beating" until we are satisfied with the outcome. Utilizing a special tool, and a skilled craftsmen, the hand hammering is truly what makes the part.
---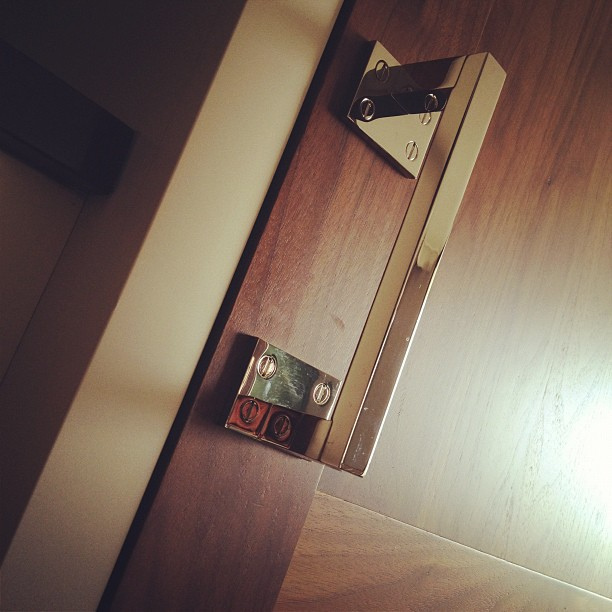 Here is our mod appliance pull (available in several sizes) on a walnut appliance panel.  Because we manufacture our hardware to order you can specify the exact length of your pull.  We have even done kitchen refresher projects and used existing holes in millwork.
---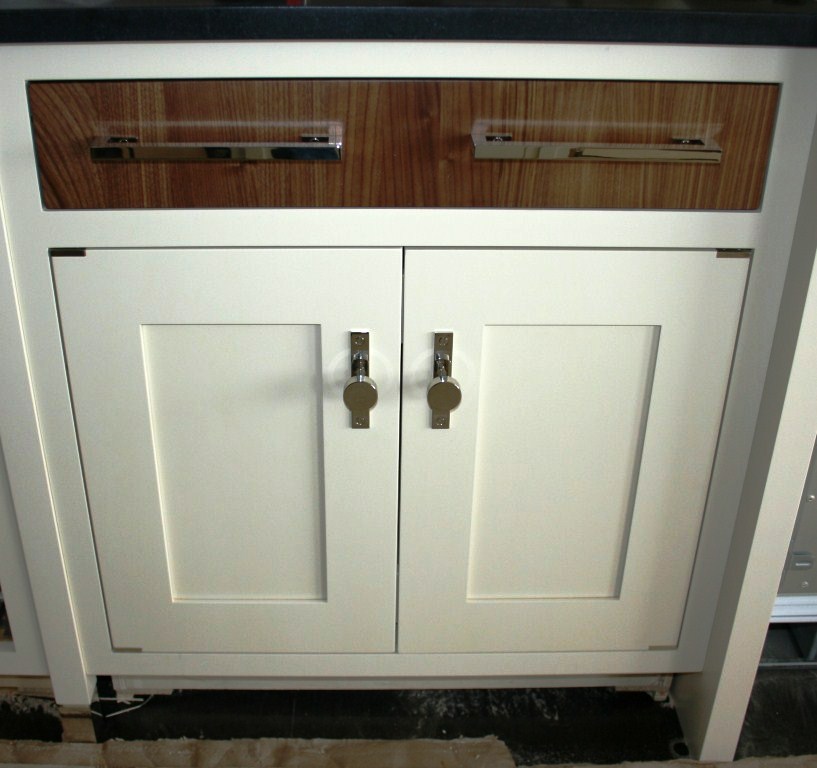 Here is another look at the new mod hardware collection.  There are 3 pulls (including an appliance pull), cabinet knob (with 2 plate options), and the mod icebox hardware and hinge.
---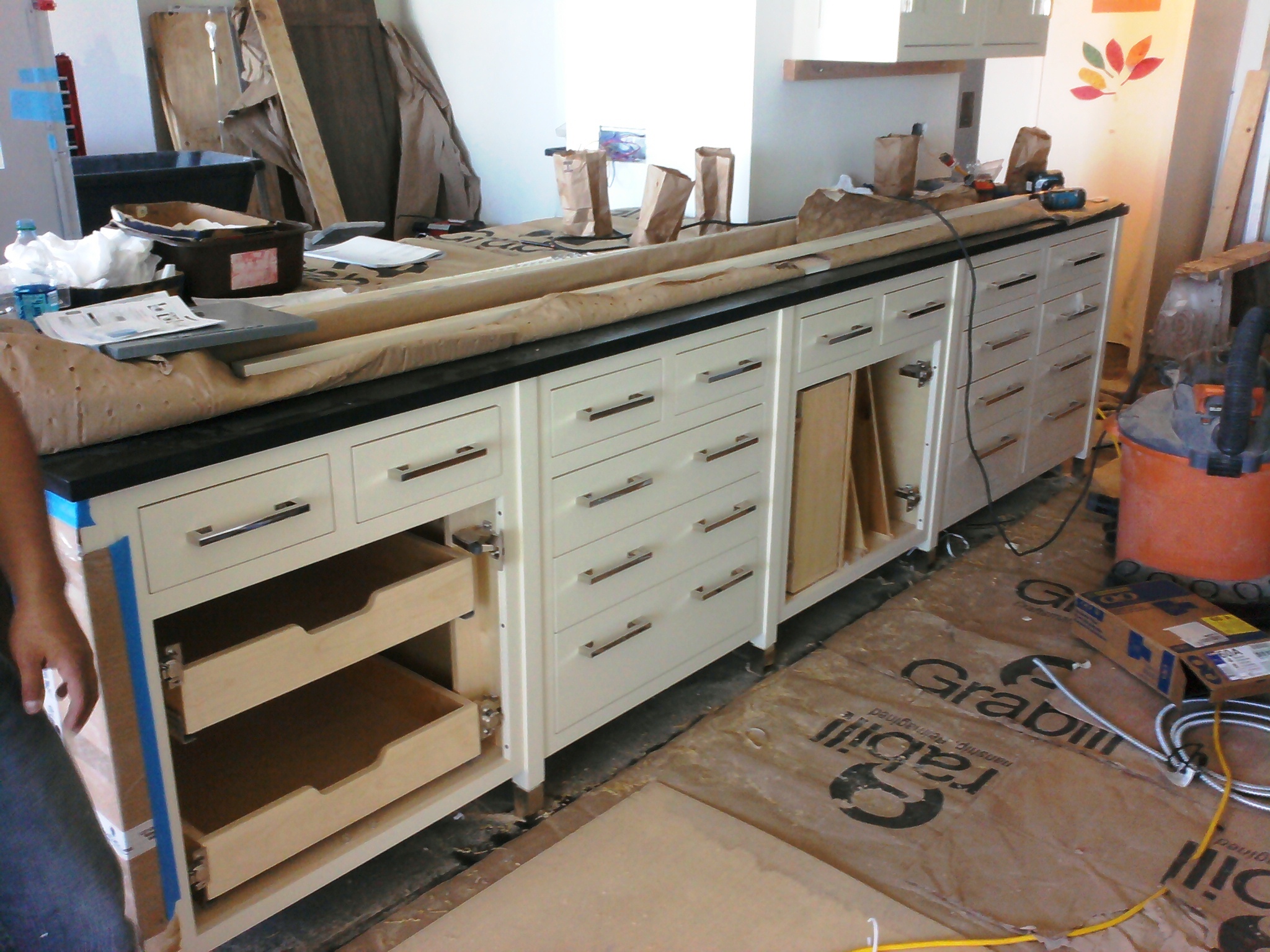 These are some of our medium sized mod pulls that were installed in a condo in Wilmette.
---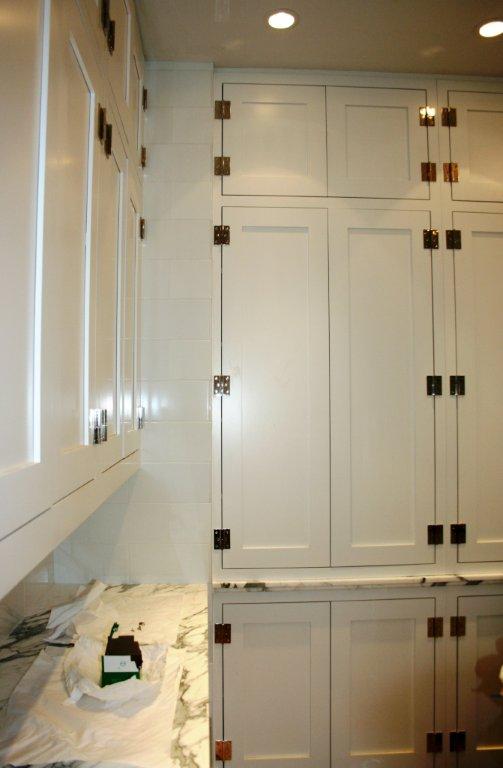 This is another great roll out of our mod cabinet hardware sweet (sp!).  We are doing another fab install on the lake in wilmette, illinois.
---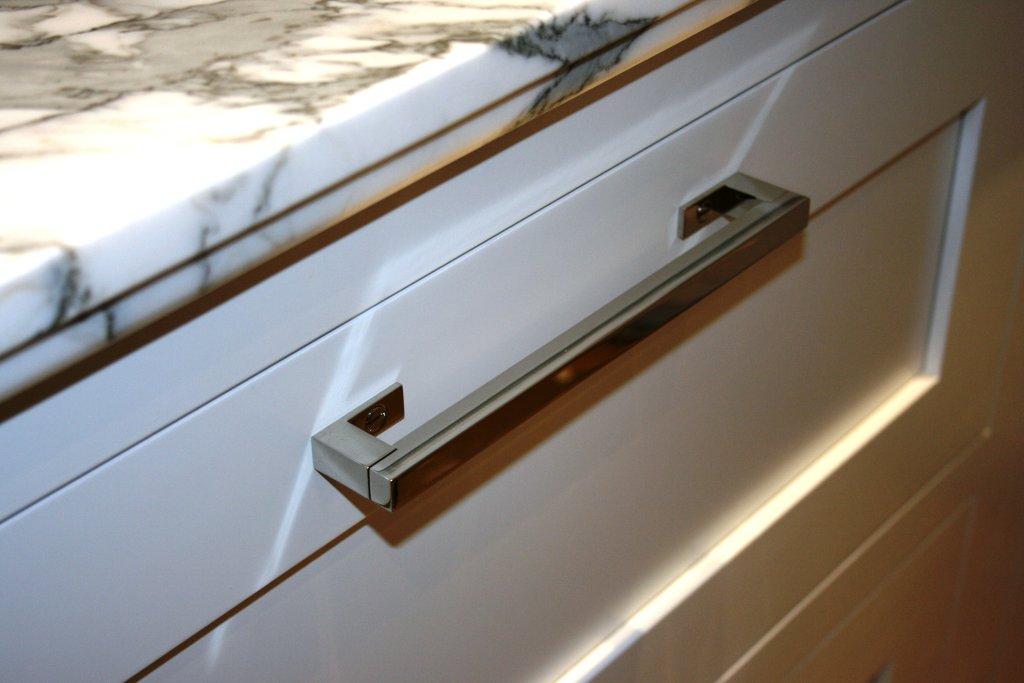 This drawer pull was just installed in a howard van doren shaw home right here in evanston, illinois.  The exposed screws are under the pull as well as fasteners that pull the entire piece together.
---