Tag: levers
---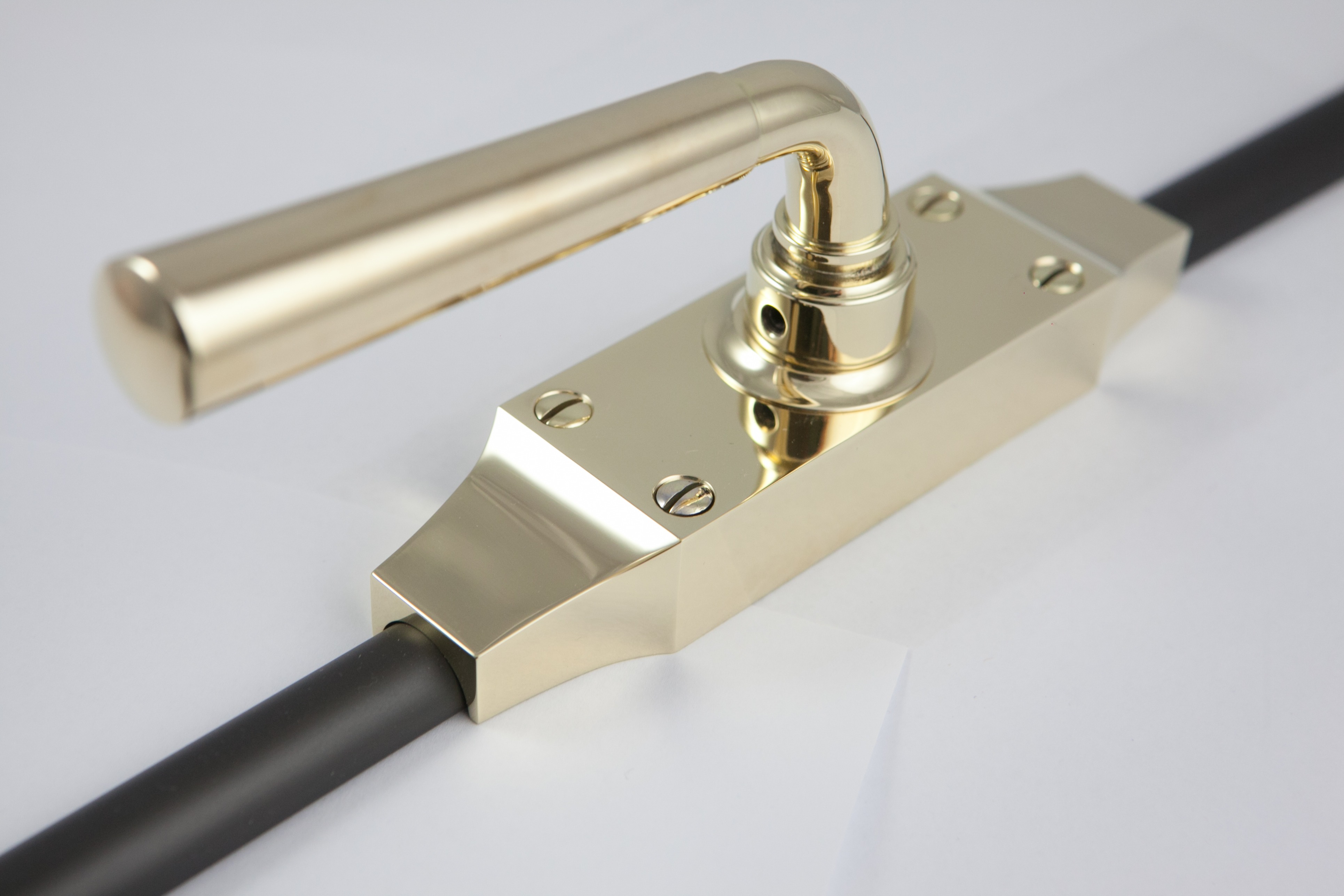 Some of our standard levers can be used with our cremone bolts.  Often we do a dark iron finish on the cremone rods (over solid brass so you can change your mind later).
---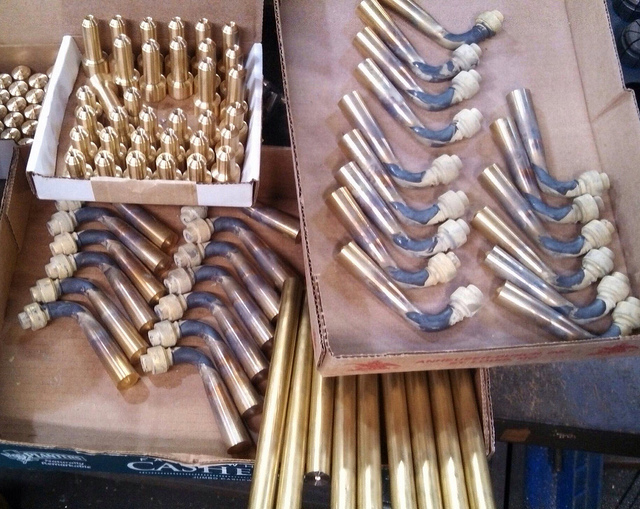 Here are some custom levers that we are making for a project in Winnetka, Illinois. They are fabricated from solid brass and turned on a CNC lathe. We will have them finished, polished brass, and installed before the end of the week.
---
These levers are being used on a project in Chicago. These are the raw castings and they will be machined and finished in an unlacquered butler brass. They will be used on our cremone bolts and on french doors with rosettes as well.
---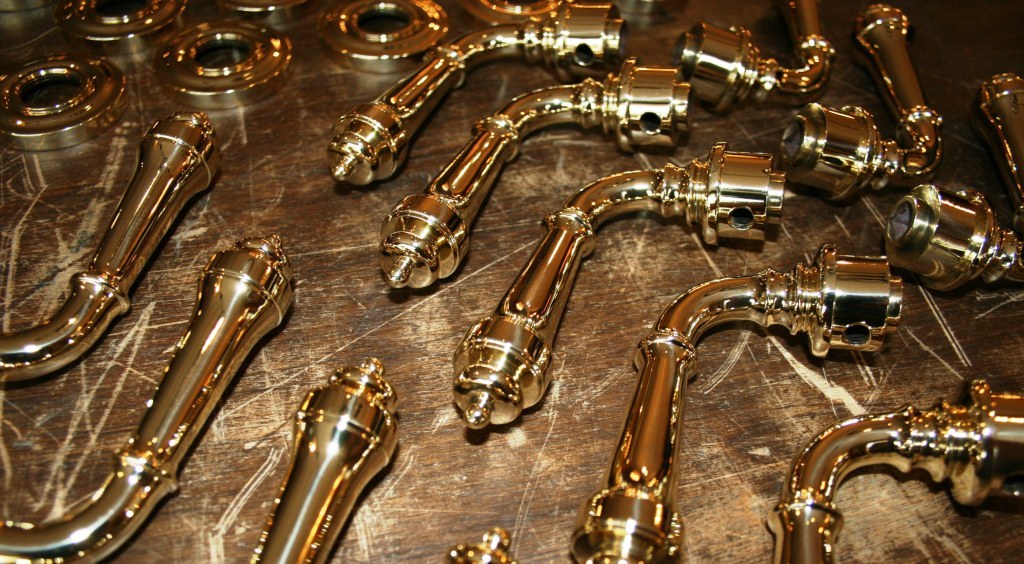 This is another lever that David Adler used on Chicago's north shore.  The lever is a simple understated design.  We turned these in solid brass and they are finished in an un-lacquered brass.
---