Tag: ice box hardware
---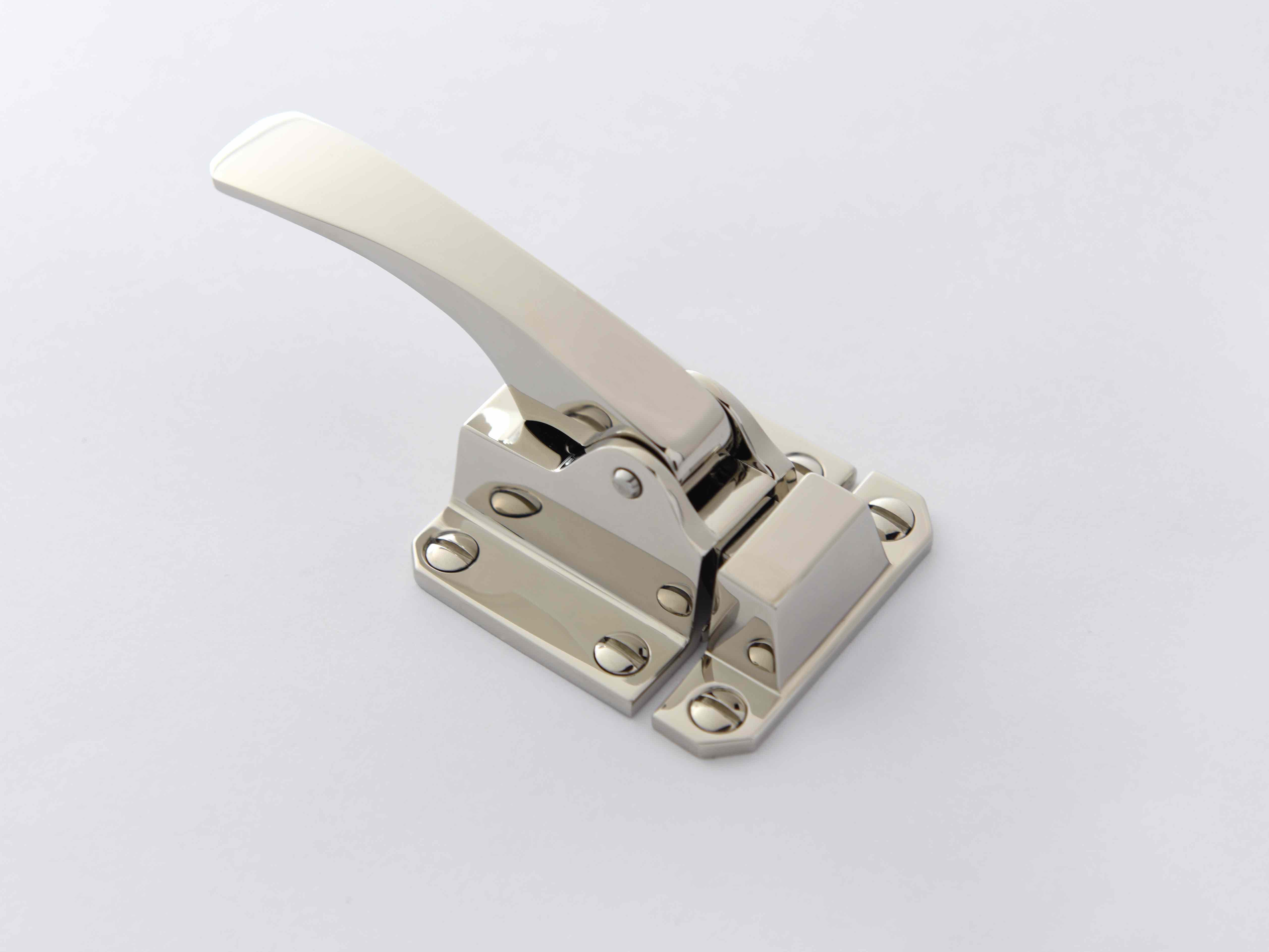 Our Etagere cabinet latch was inspired by traditional latch details found in latches dating from the turn of the last century. We love the exposed screws and crisp corners. There is no latch on the market today that has such a fine attention to quality. Look at our www.projectreadycabinethardware.com website for some other project ready hardware. We look forward to working on your project.
---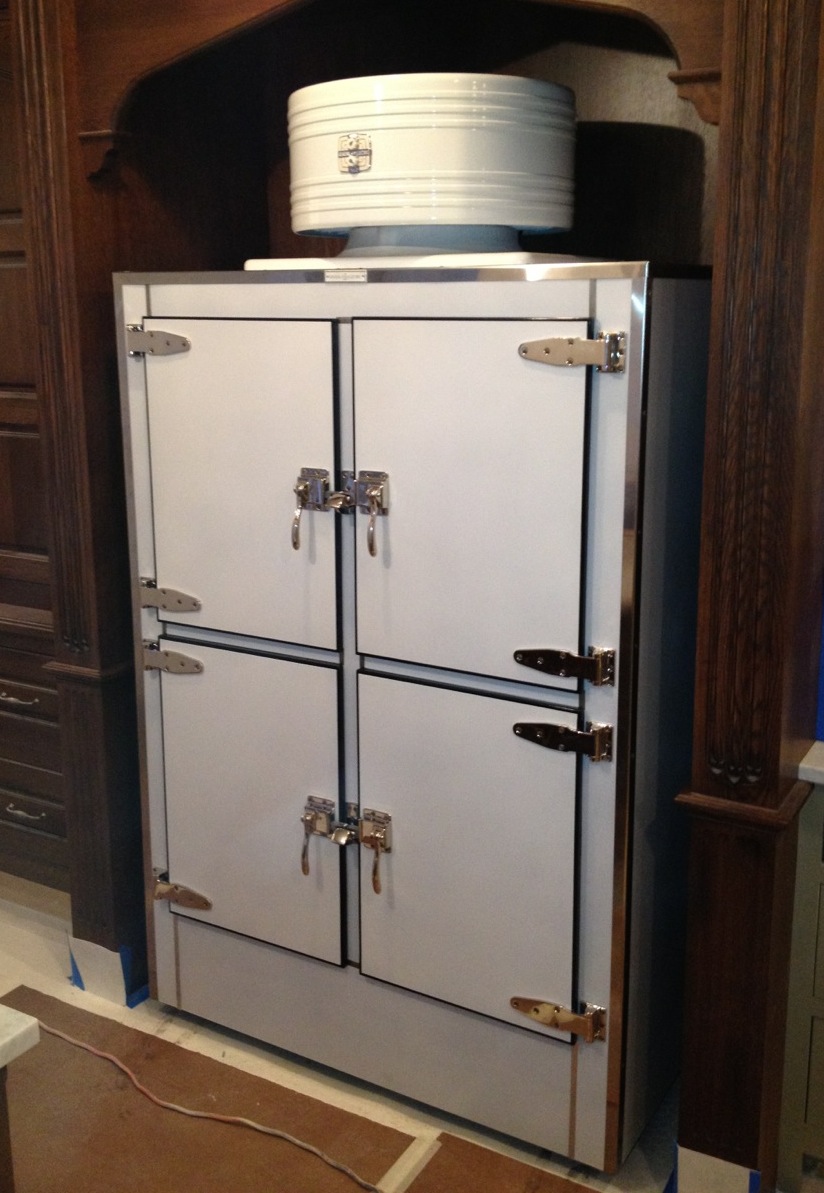 Our highly detailed ice box hardware looks great on this restored refrigerator. A very neat piece of equipment!
Checkout more of our ice box hardware at iceboxhinges.com
---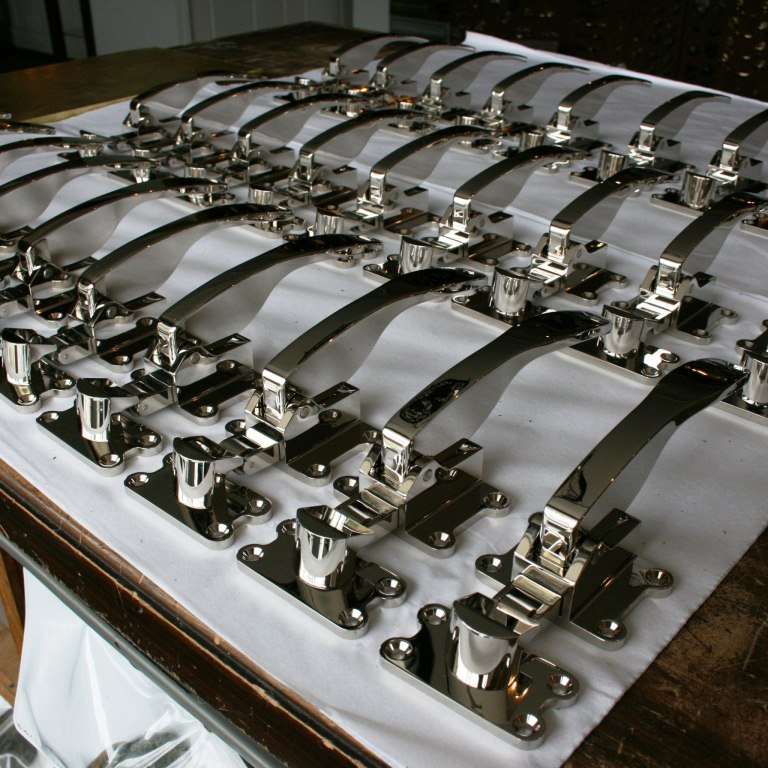 These ice box latches were just sent out to a project out east.  Our ice box hardware is all manufactured from the best select solid brass stock.  The finish here is a traditional polished nickel.
---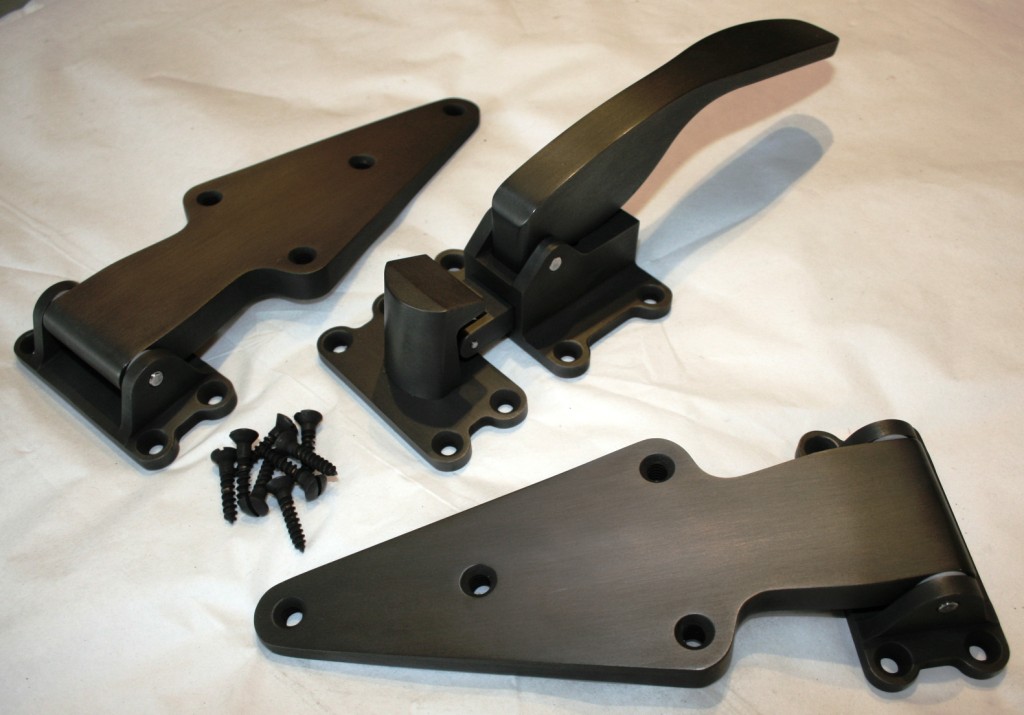 This ice box hardware was finished in oil rubbed bronze for a client in Chicago. Check out the detail on this hardware!
---
This is an install we just completed.  Our ice box hardware is all manufactured out of solid brass (not cast) providing a flawless crisp finish.  The finishing is all done by our crack polishing and plating crew right here in Wilmette!  Check out more at www.wilmetteicebox.com.
---
This install of our ice box hardware was just completed.  The hardware is typically ordered in polished nickel – machined and finished by our craftsman right here in Illinois!  Give us a call or email to get fine hardware for your new kitchen.  We work with your cabinet maker or designer to get the details and offsets perfect -so that you can send us a photo like this one.
---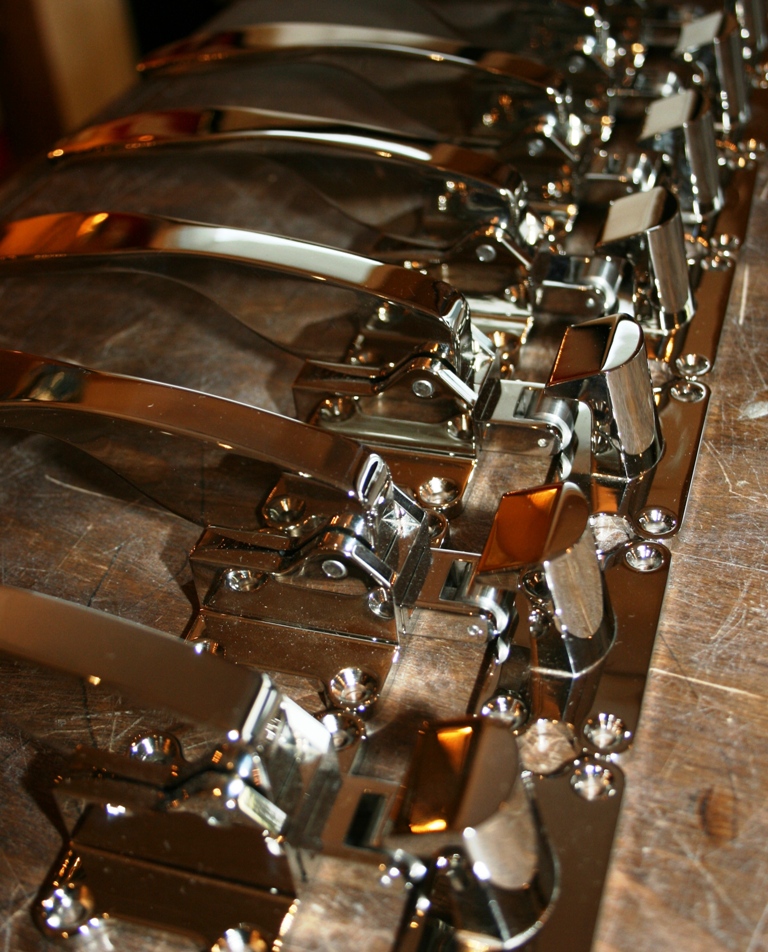 These polished nickel ice box latches are off to an installation in Hilton Head.  The latches are all machined from solid brass providing the crisp clean finish prior to polishing and plating.
---