Tag: harmon hinge
---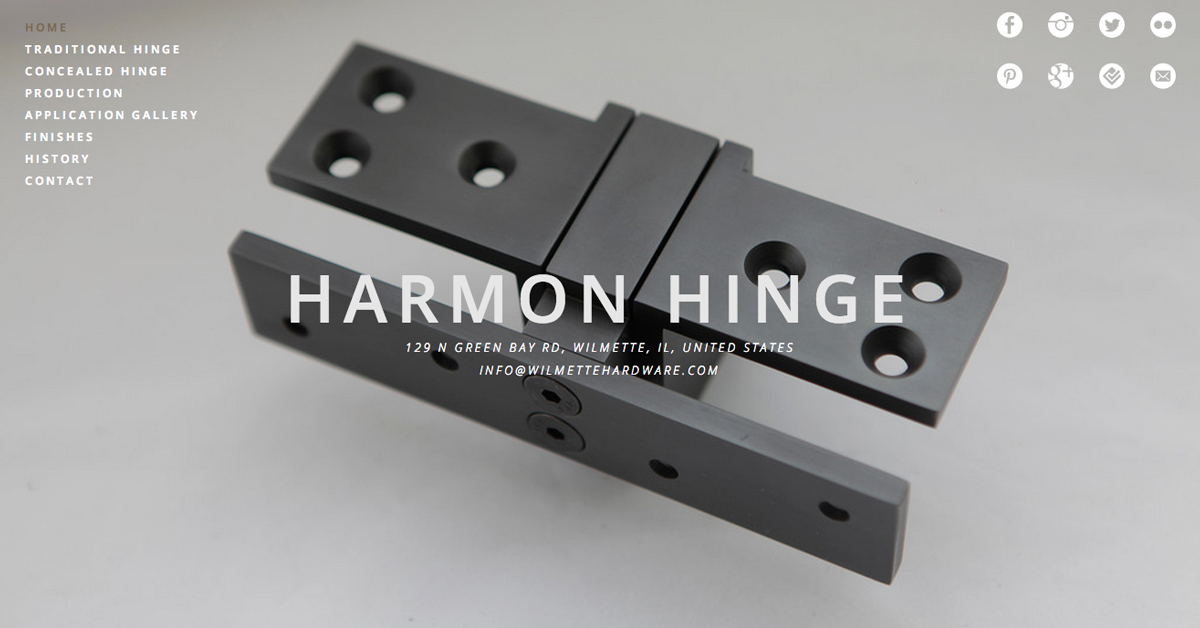 Our new Harmon Hinge website is up and running!
With a fresh new layout and smooth design, we've planned for you to enjoy our new site on various electronic devices.
Head on over to www.harmonhinge.com to see what we have to offer with this quality piece of custom door hardware. Enjoy!
---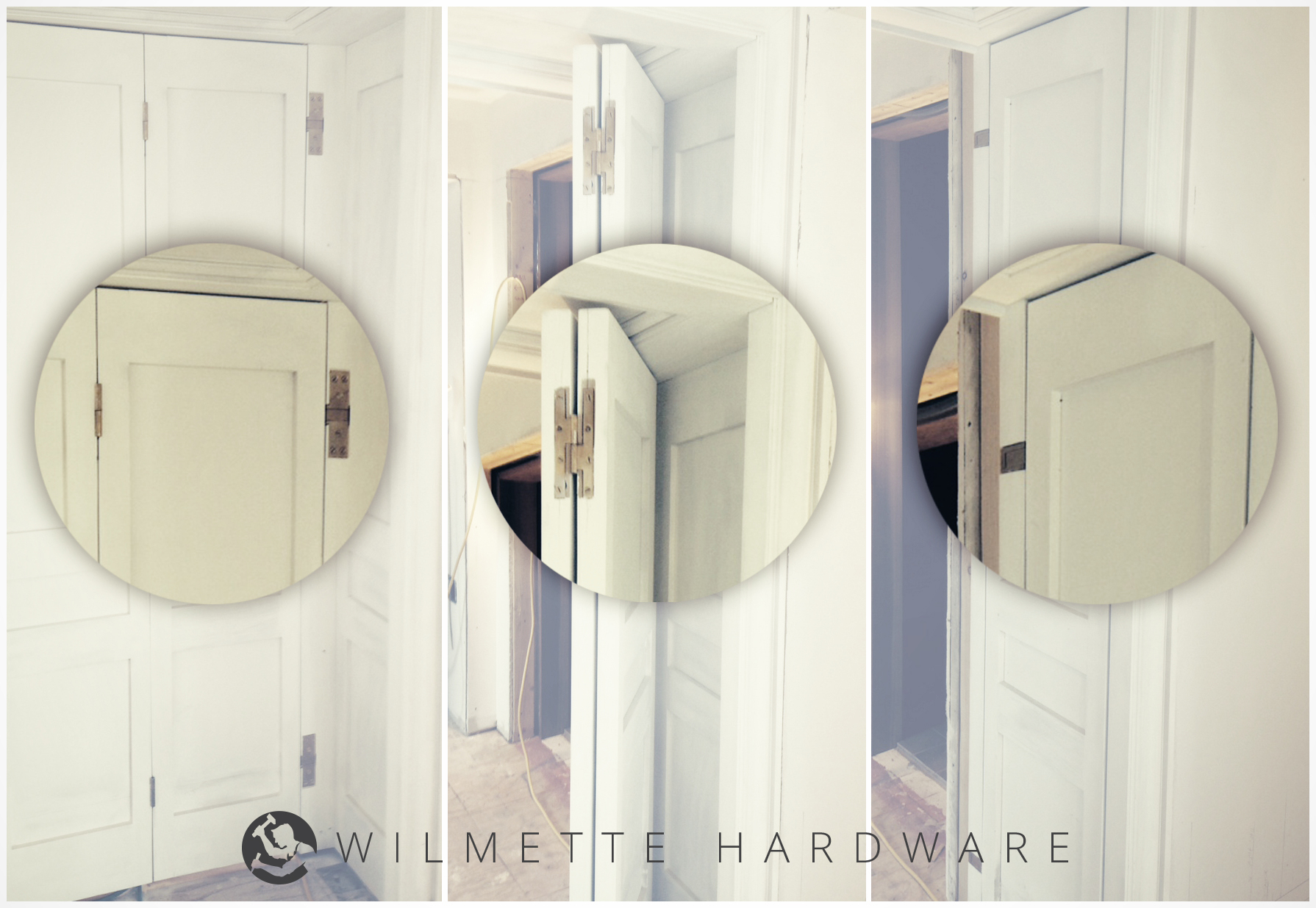 This application of both the Paumelle & Harmon Hinge adds an elegant  feeling to a new home.
The pocket opening is utilized by these custom hinges to fold the door in half and to store it flush against the wall,
nice and clean.
---
Our harmon hinges are just the best – we might as well just be honest.  We have integrated ball catches that allow no exposed ball or roller catches in your fine millwork.  We also have a custom hinge that will conceal the face plate when the door is pocketed in millwork.
---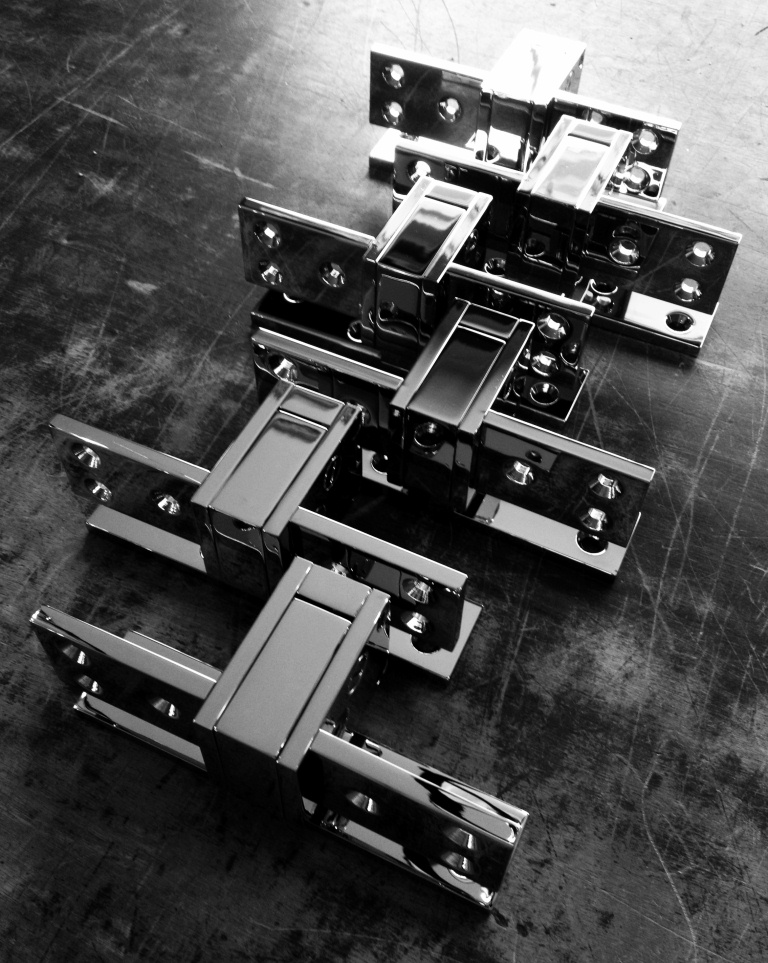 Here is a pre-shipment photo of our harmon hinges.  We finish these up right in our shop in Wilmette, Illinois.
---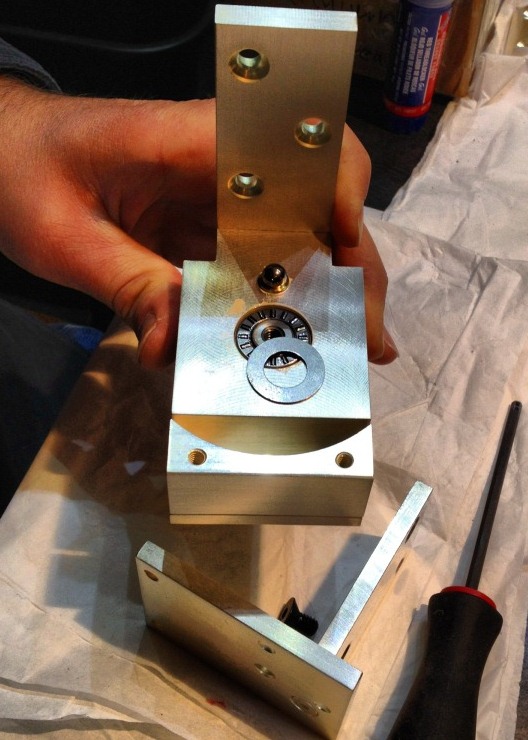 Here is an image showing our harmon hinge prior to assembly.  This bearing assembly is nested within the hinge body and is not exposed.  The hinge also has an integrated ball catch.
---