Tag: hard work
---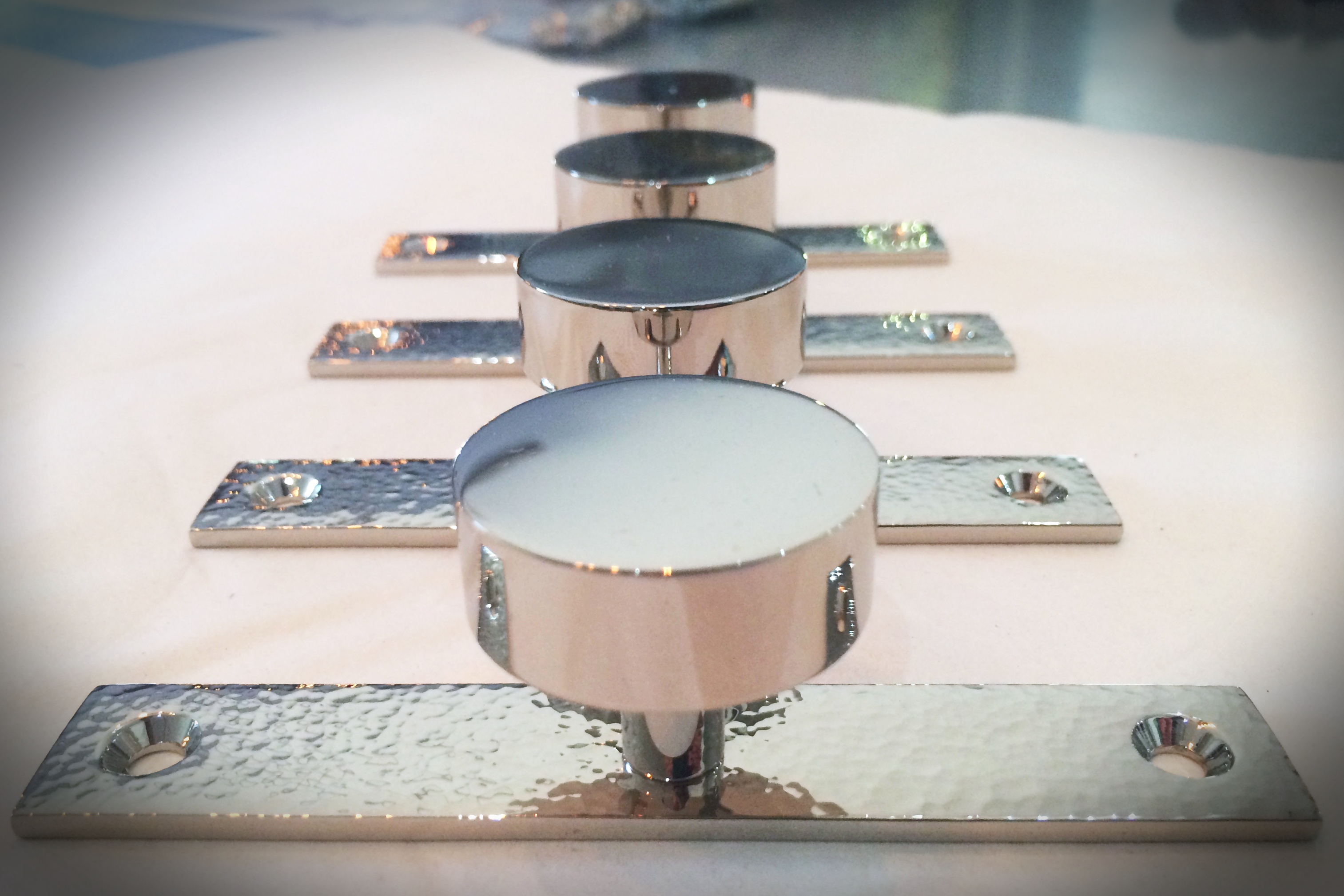 This gorgeous set of cabinet hardware involves a rather detailed process worth noting.
Although it is time consuming, we make sure each individual plate takes a "beautiful beating" until we are satisfied with the outcome. Utilizing a special tool, and a skilled craftsmen, the hand hammering is truly what makes the part.
---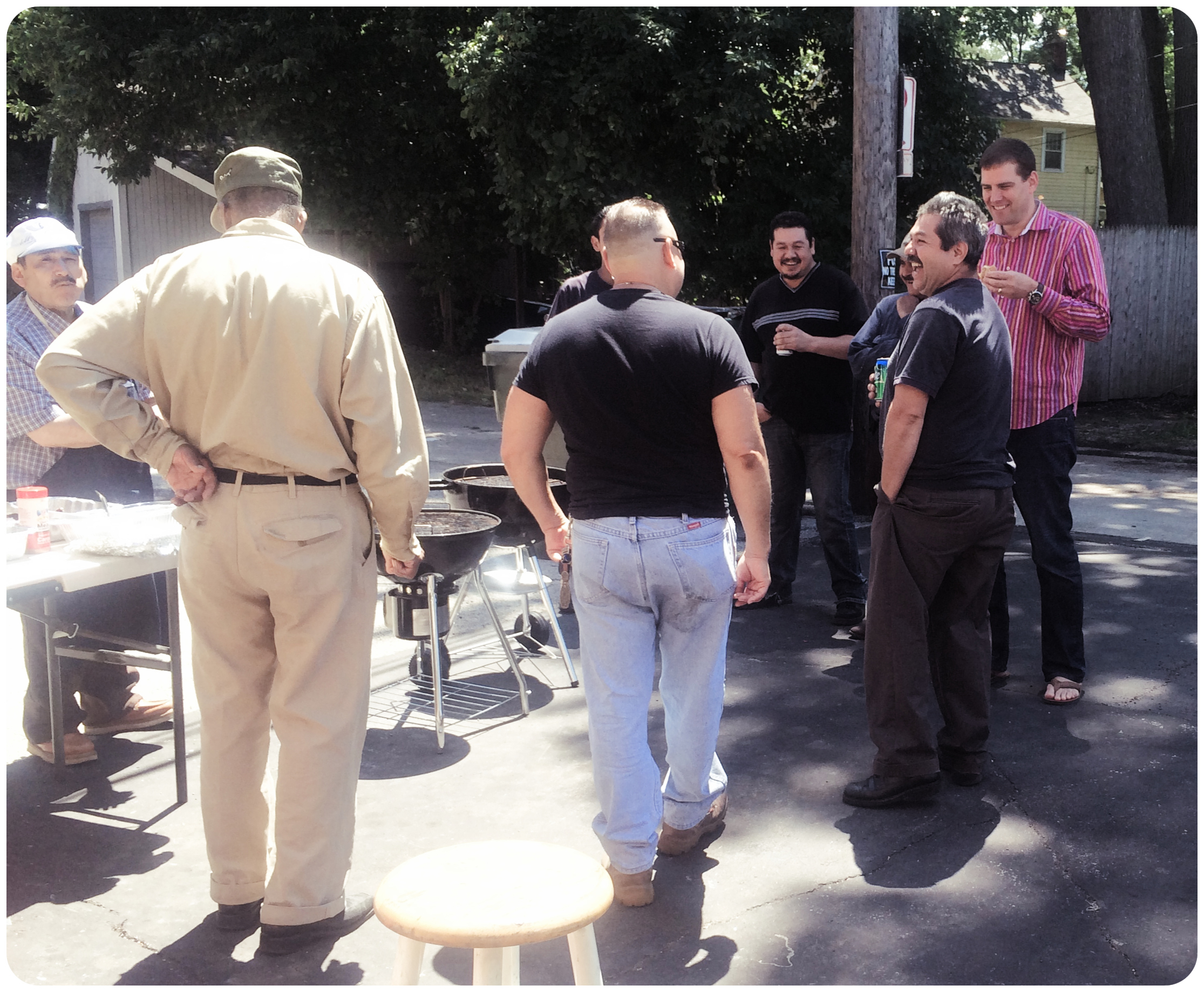 Celebrating our hard work with great people, great food, and great fun.
ps. (as pictured) Sam's laugh is priceless.
---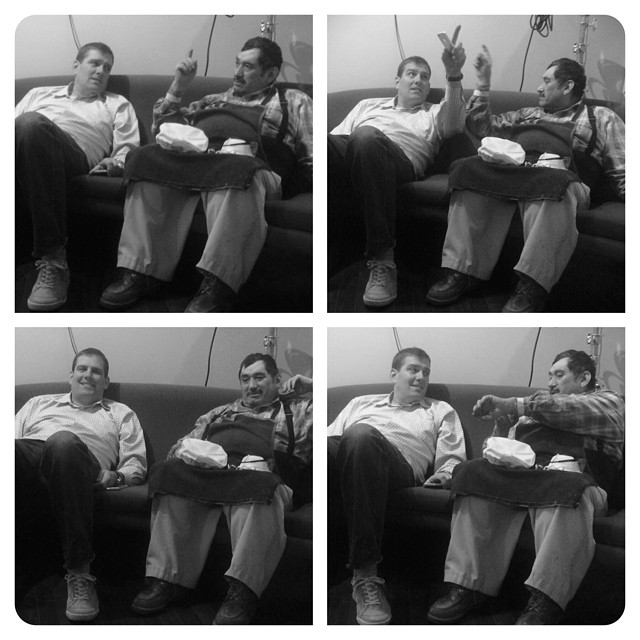 Here's Greg catching up with Leo, one of Wilmette's finest craftsmen.
A true patriarch of the buffing lair, Leo helped bridge the company from the 20th to the 21st century. His hard work over all these years is highly valued by us all.
---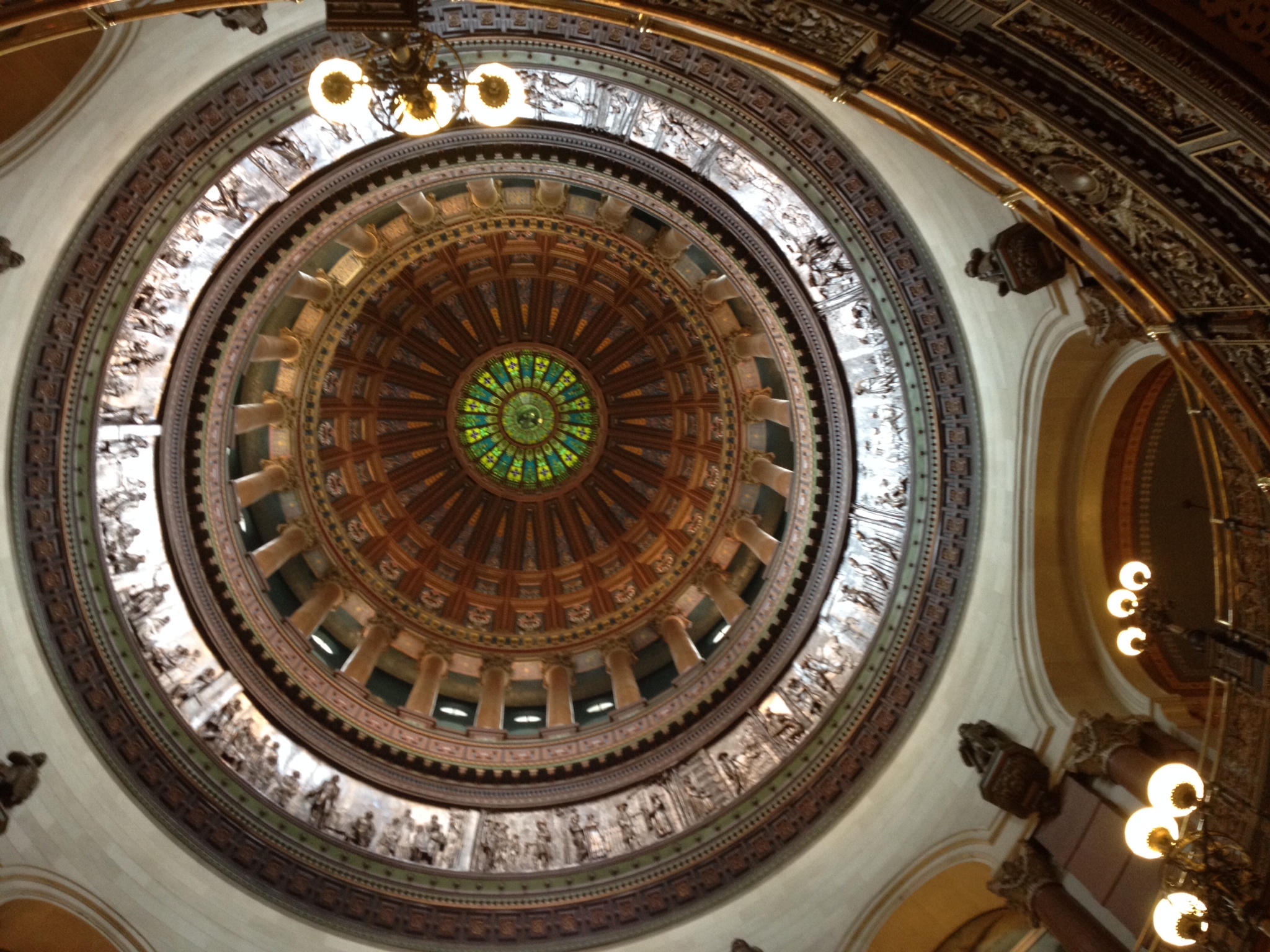 This past week our General Manager took a trip down to Springfield, IL to checkout the progress of our hardware at the Illinois State Capitol, where they house the executive and legislative branches of the government of the U.S. state of Illinois.
What a beautiful building!
---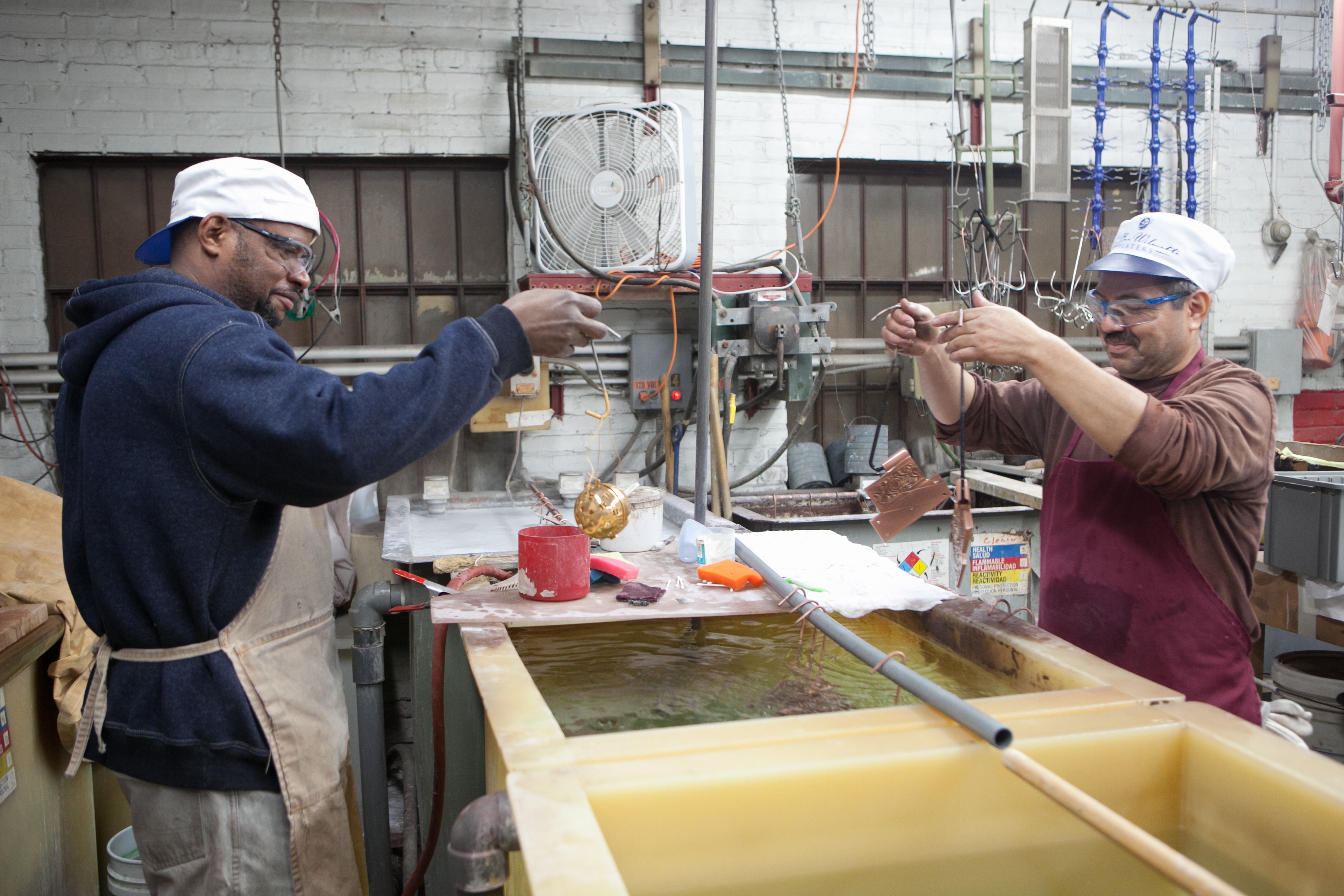 These guys are a kick to watch work.  Our finishers should be on a reality show most days.  We all work in tight quarters here in Wilmette, so it helps to laugh a lot.
---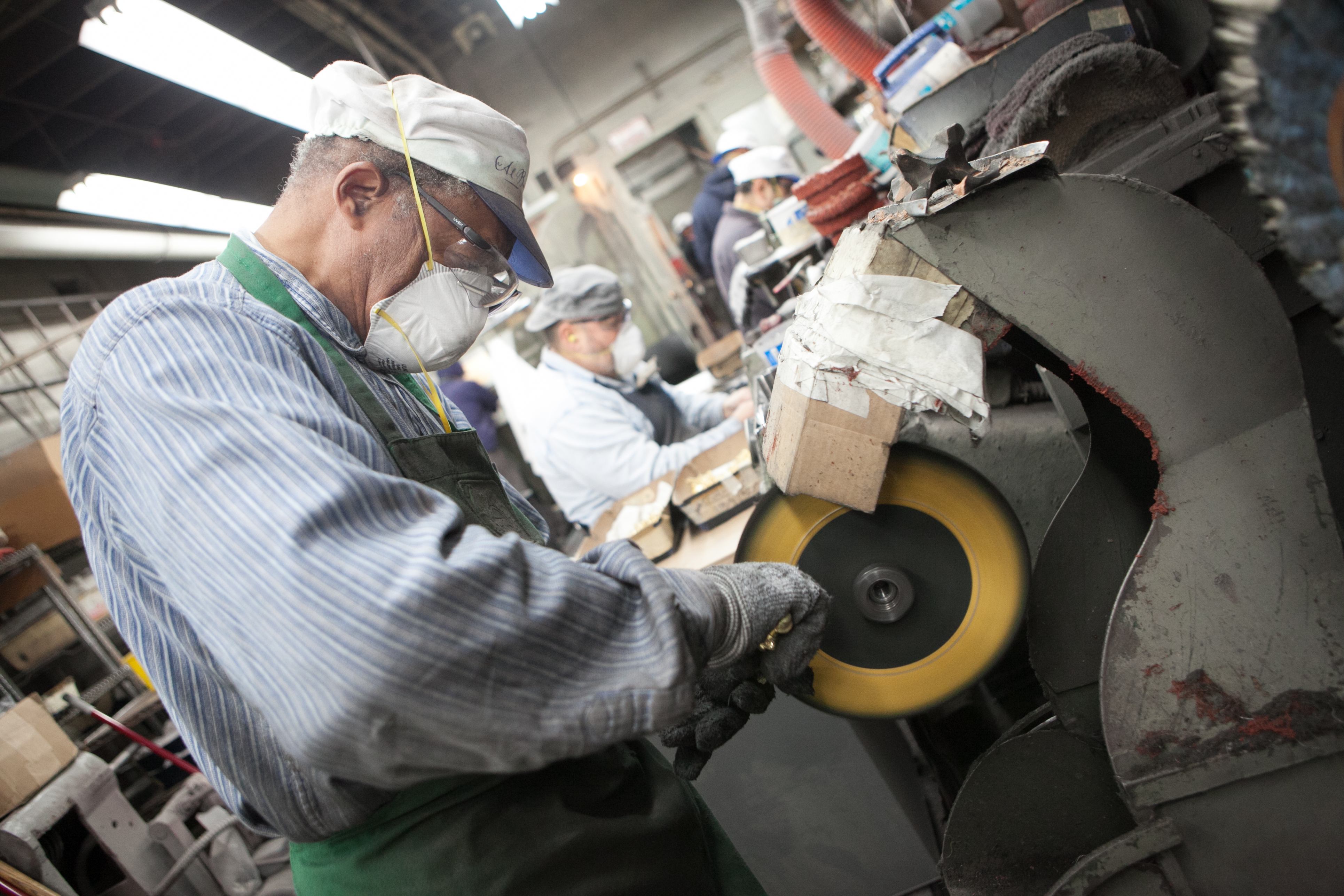 James and the group are working away and ready to put their polish on your next project.  Having the most critical steps of your project all under one roof really allow us to manage every fine detail.  If you are ever in the Chicago area and want to see how it is all done just stop by!
---