Tag: hand hammered
---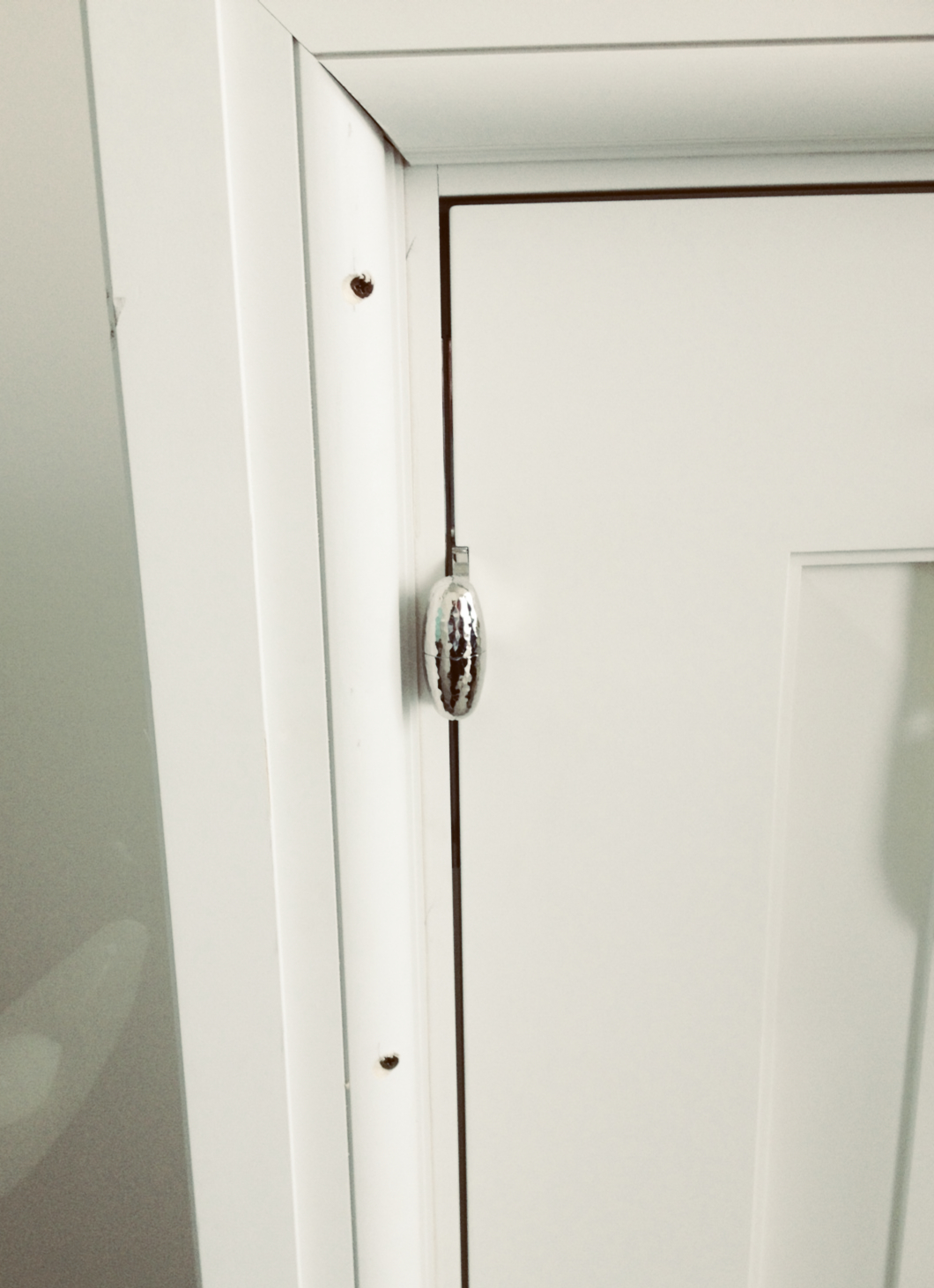 Here is a look at an application of our new hand hammered olive knuckle hinge in polished nickel.
With it's integrated needle bearings, this hinge is surefire to swing nice and smooth.
---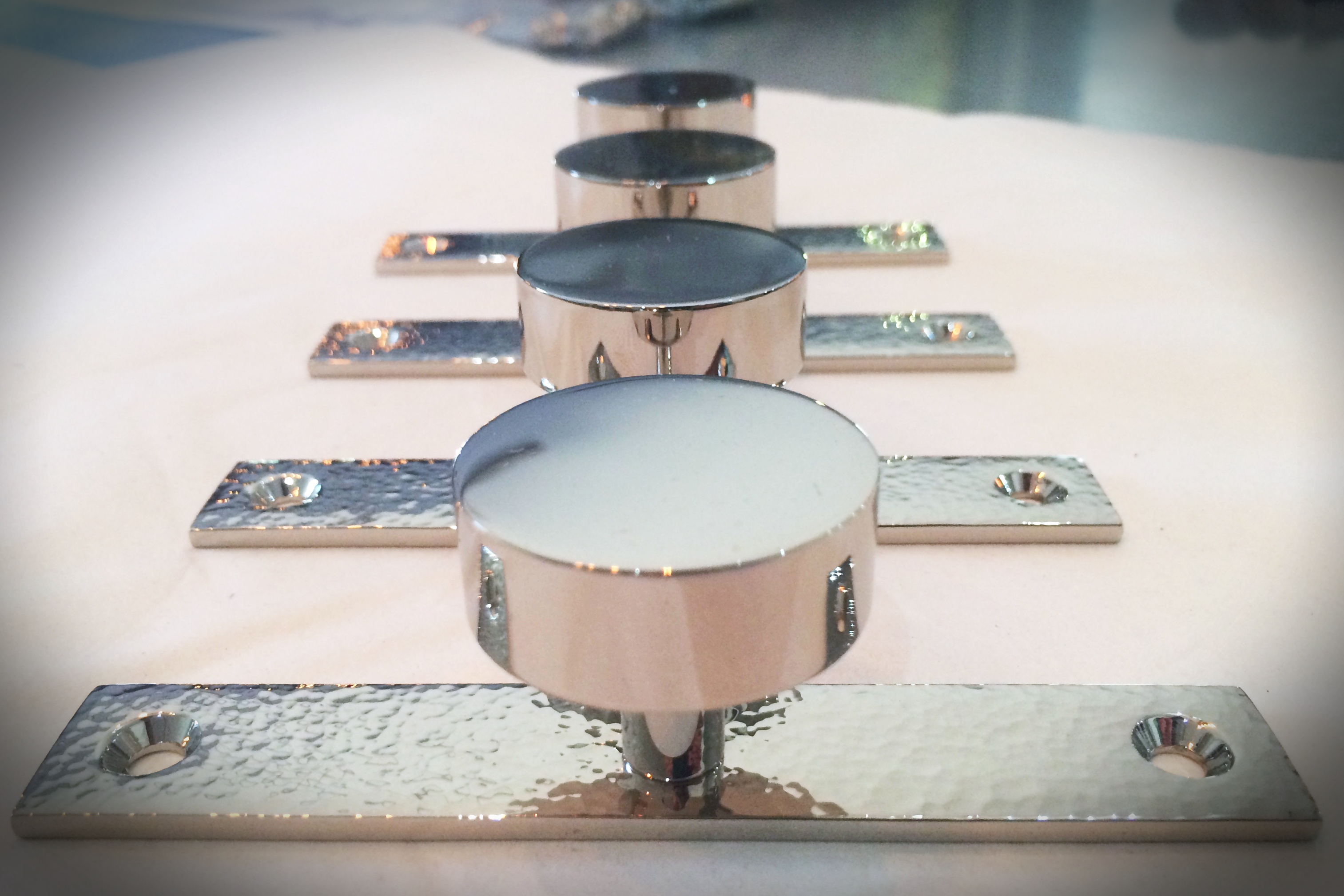 This gorgeous set of cabinet hardware involves a rather detailed process worth noting.
Although it is time consuming, we make sure each individual plate takes a "beautiful beating" until we are satisfied with the outcome. Utilizing a special tool, and a skilled craftsmen, the hand hammering is truly what makes the part.
---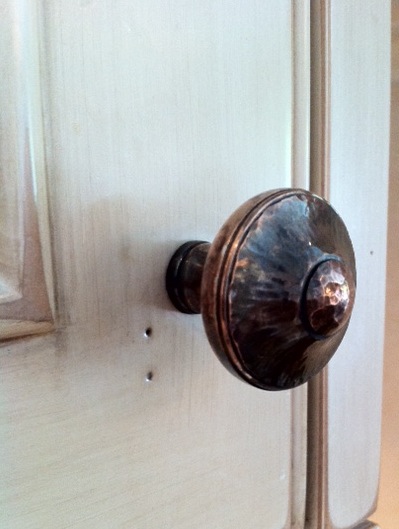 This is the cabinet knob version of the last entry – these little beauties are so special!  This was installed in a home in Georgia.
---