Tag: finishing
---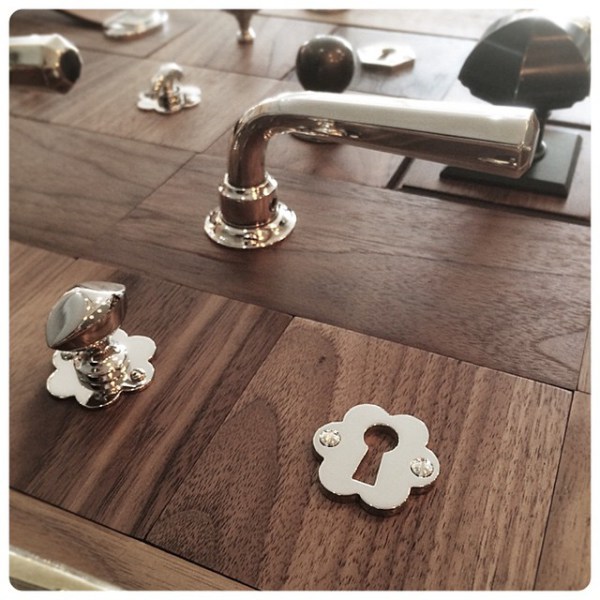 The Westminster lever has quickly become a client favorite. It's unique and elegant octagonal detail descending from the end of the lever all the way into the base, beautifully shows off it's particular finish. Accompanied by it's keyhole cover and turn piece, this hardware collection can be killer. Below you will see more of these Westminster levers taking on their respective finish.
Be sure to checkout wilmettefeed.com to set your sights on our latest projects and hardware happenings.
---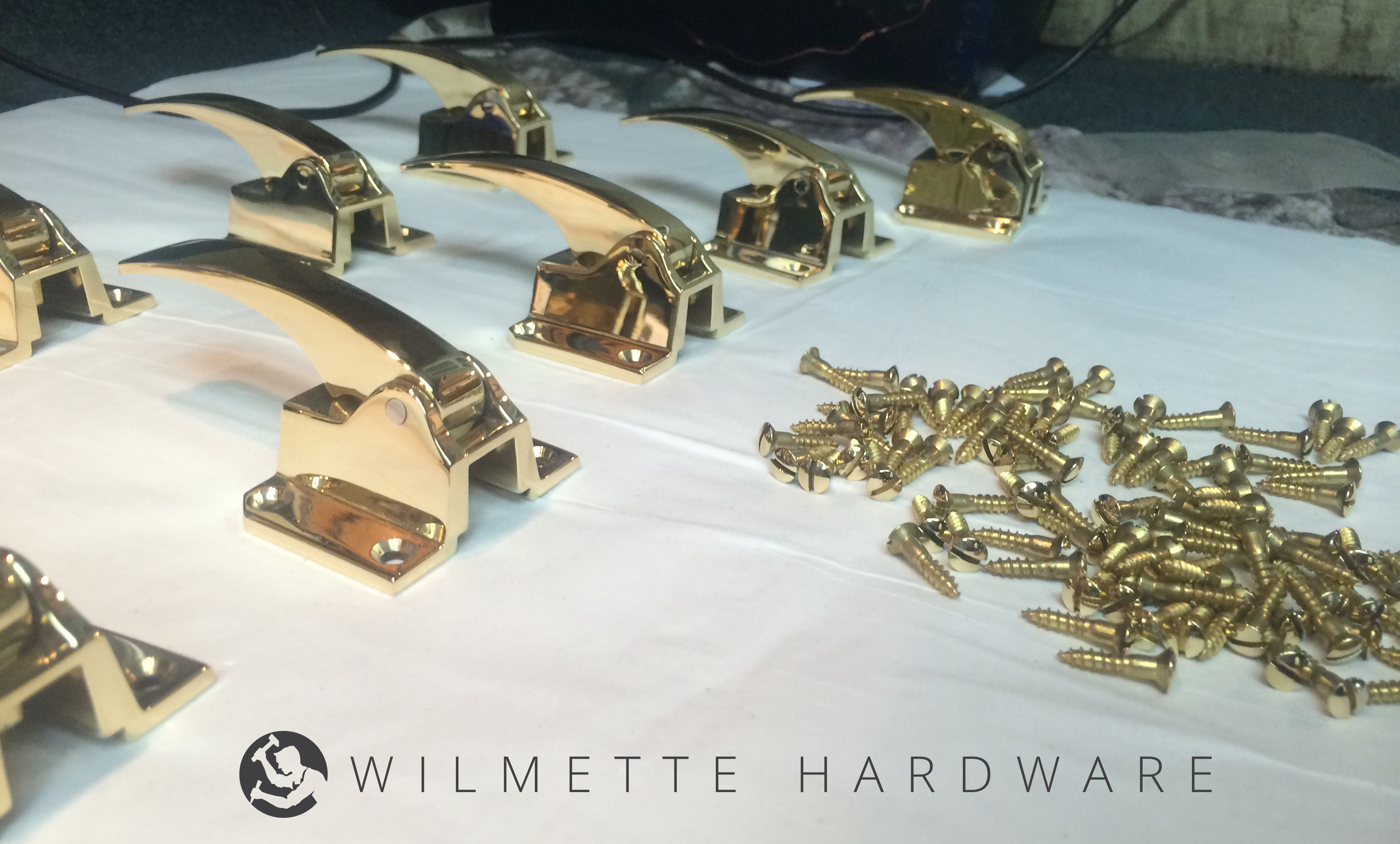 Here is a neat shot of our traditional ice box hardware waiting to get lacquered.
With the help of the lacquer, that beautiful bright brass finish will stay put and continue to shine for the world (ok maybe just the homeowner) to see!
---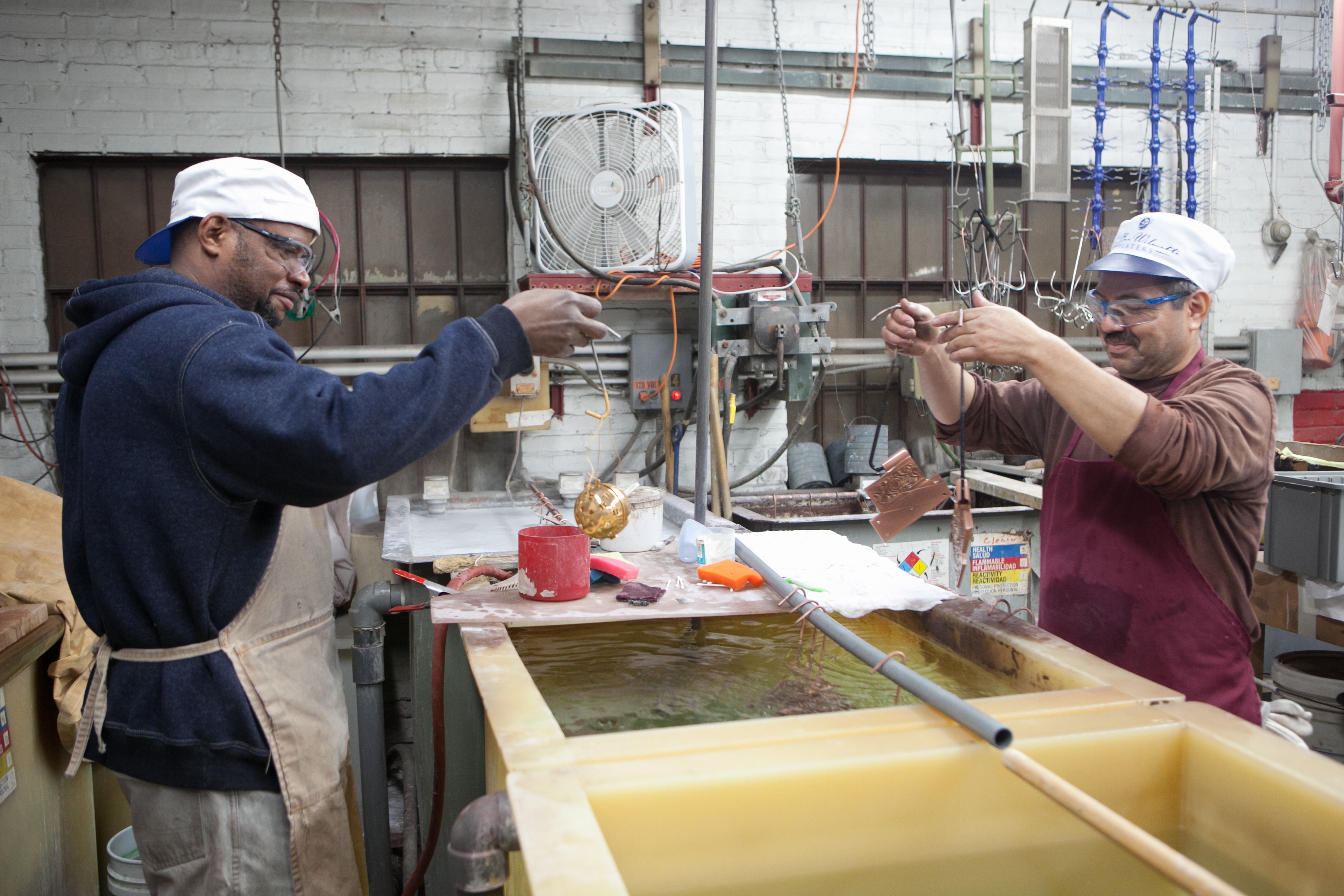 These guys are a kick to watch work.  Our finishers should be on a reality show most days.  We all work in tight quarters here in Wilmette, so it helps to laugh a lot.
---