Tag: detail
---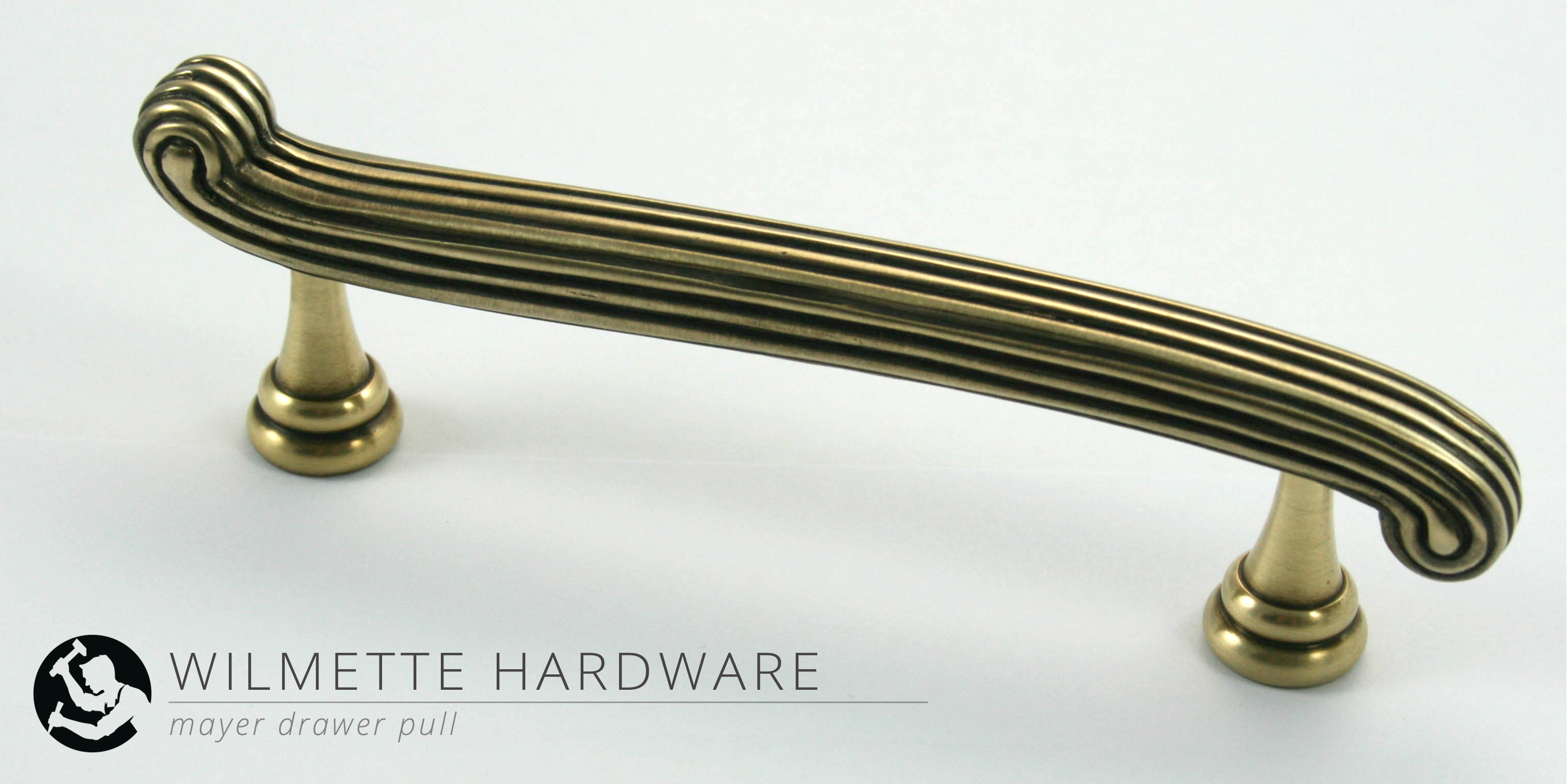 We have added another member to the "Mayer" hardware family! ( family photos below )
To produce this pull, a professional sculptor brought our design ideas to life by creating a scaled prototype which we later replicated in solid brass through casting. This process really helped us hone in on sizing and detail decisions you can't commit to on paper. Happy Hardware!
---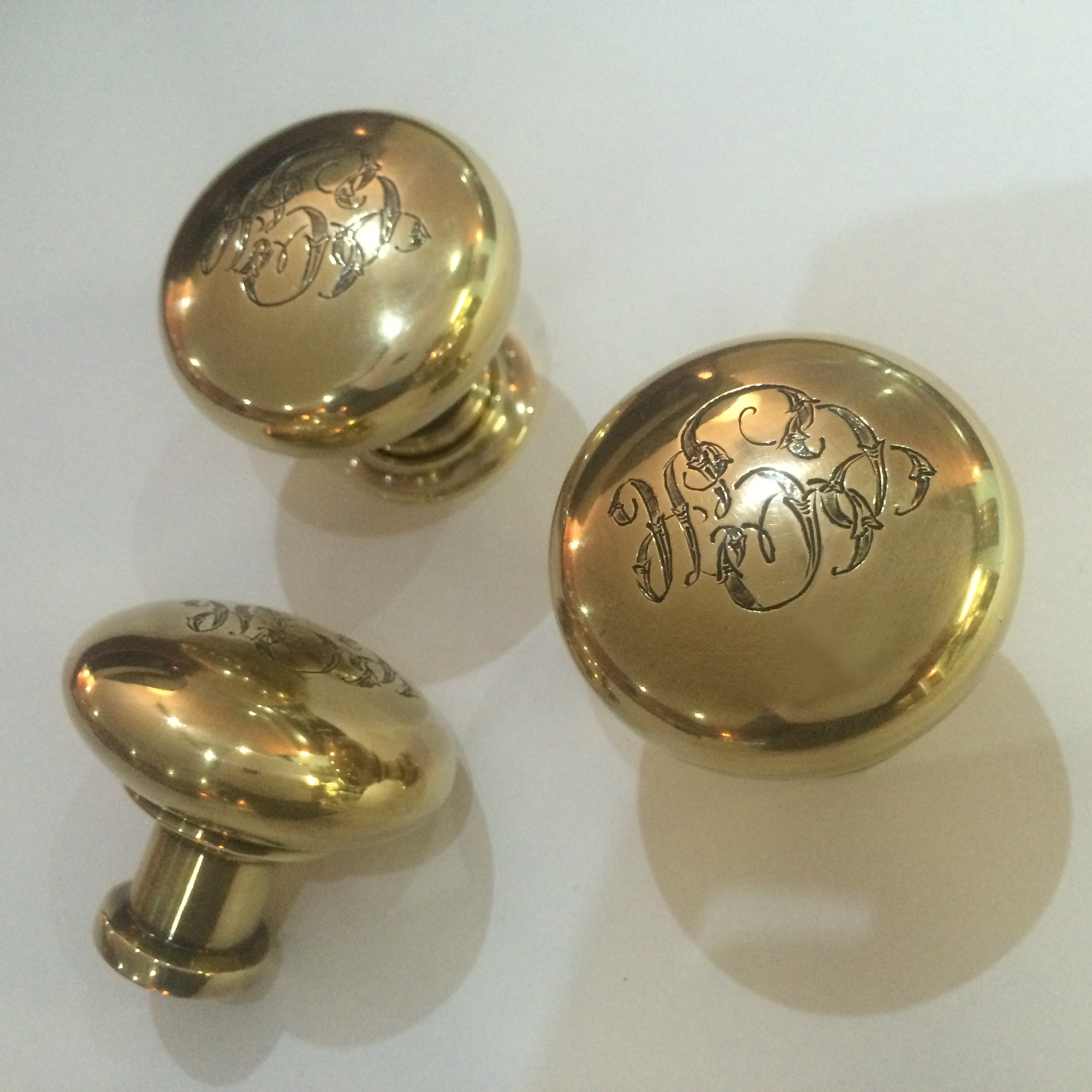 Prior to finishing, these solid brass knobs were engraved with a custom monogram for a client here in the North Shore. This fascinating feature adds an extra personal touch to the homeowner's custom door hardware.
The monogram design and detail look gorgeous once paired with a burnished light antique brass finish.
---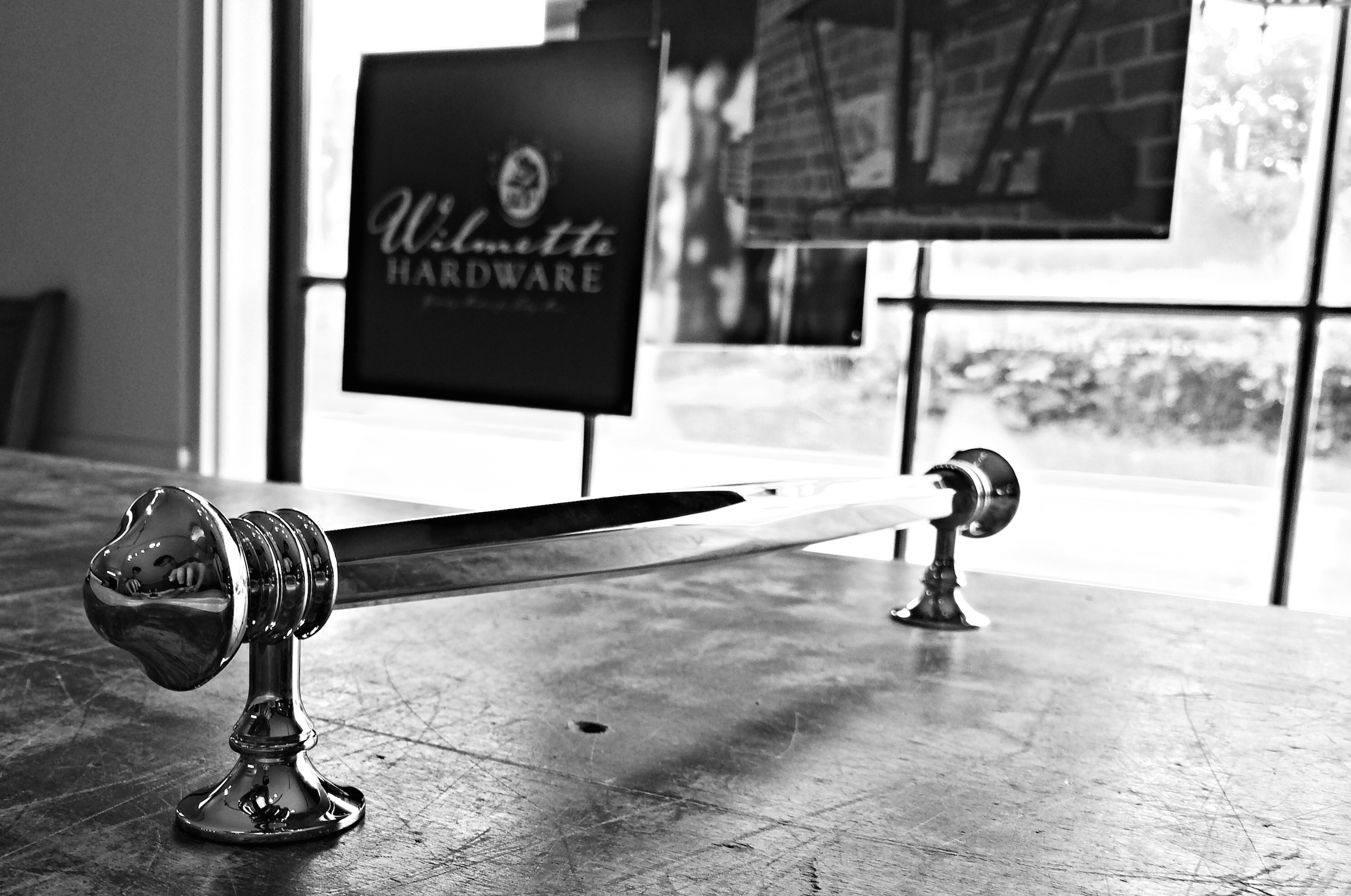 Here is a B&W edit of our provident pull in polished nickel.
The contrast in this photo brings out the best detail and the fine form of this particular shower door pull.
We love capturing the quality characteristics that we work hard to achieve.
---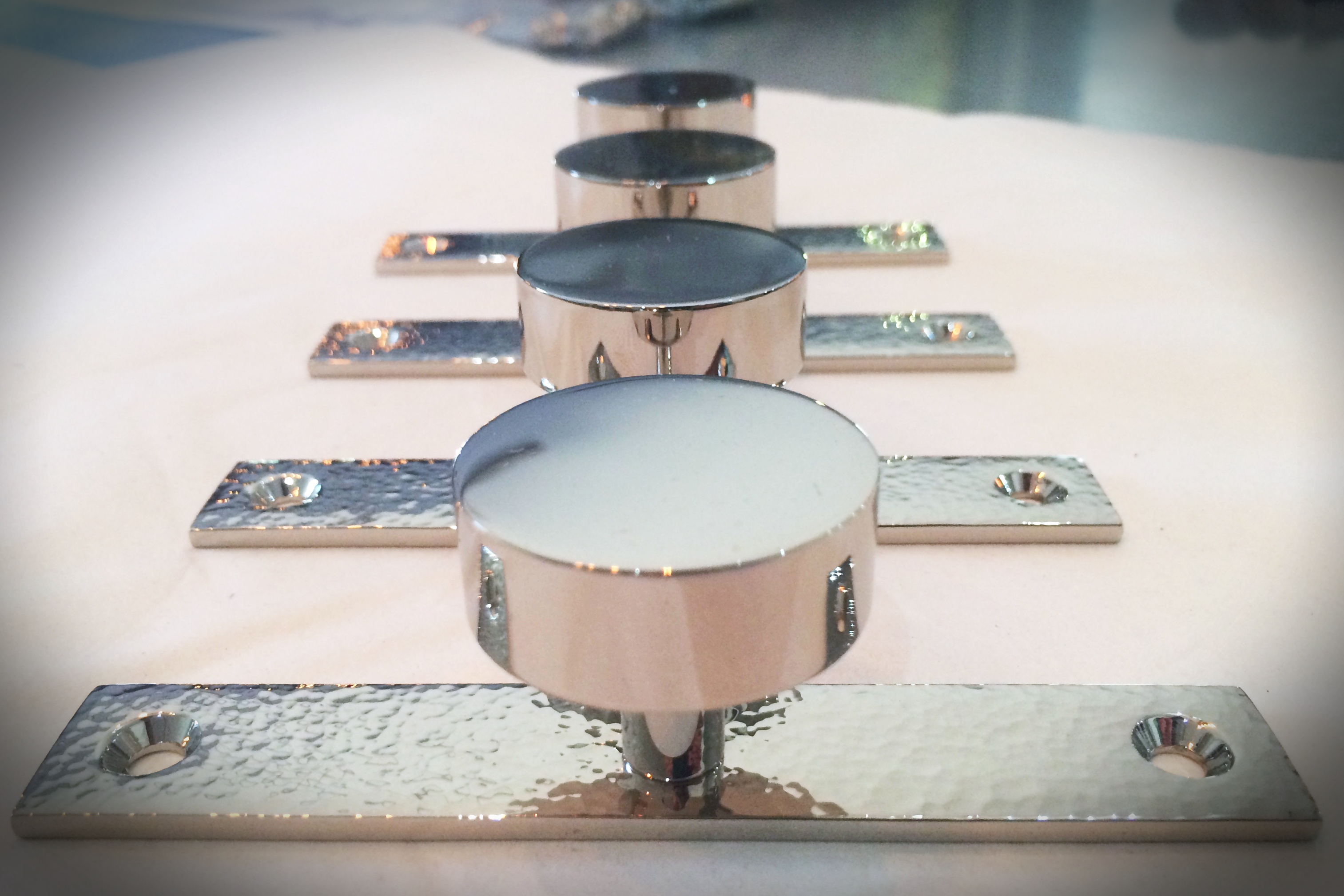 This gorgeous set of cabinet hardware involves a rather detailed process worth noting.
Although it is time consuming, we make sure each individual plate takes a "beautiful beating" until we are satisfied with the outcome. Utilizing a special tool, and a skilled craftsmen, the hand hammering is truly what makes the part.
---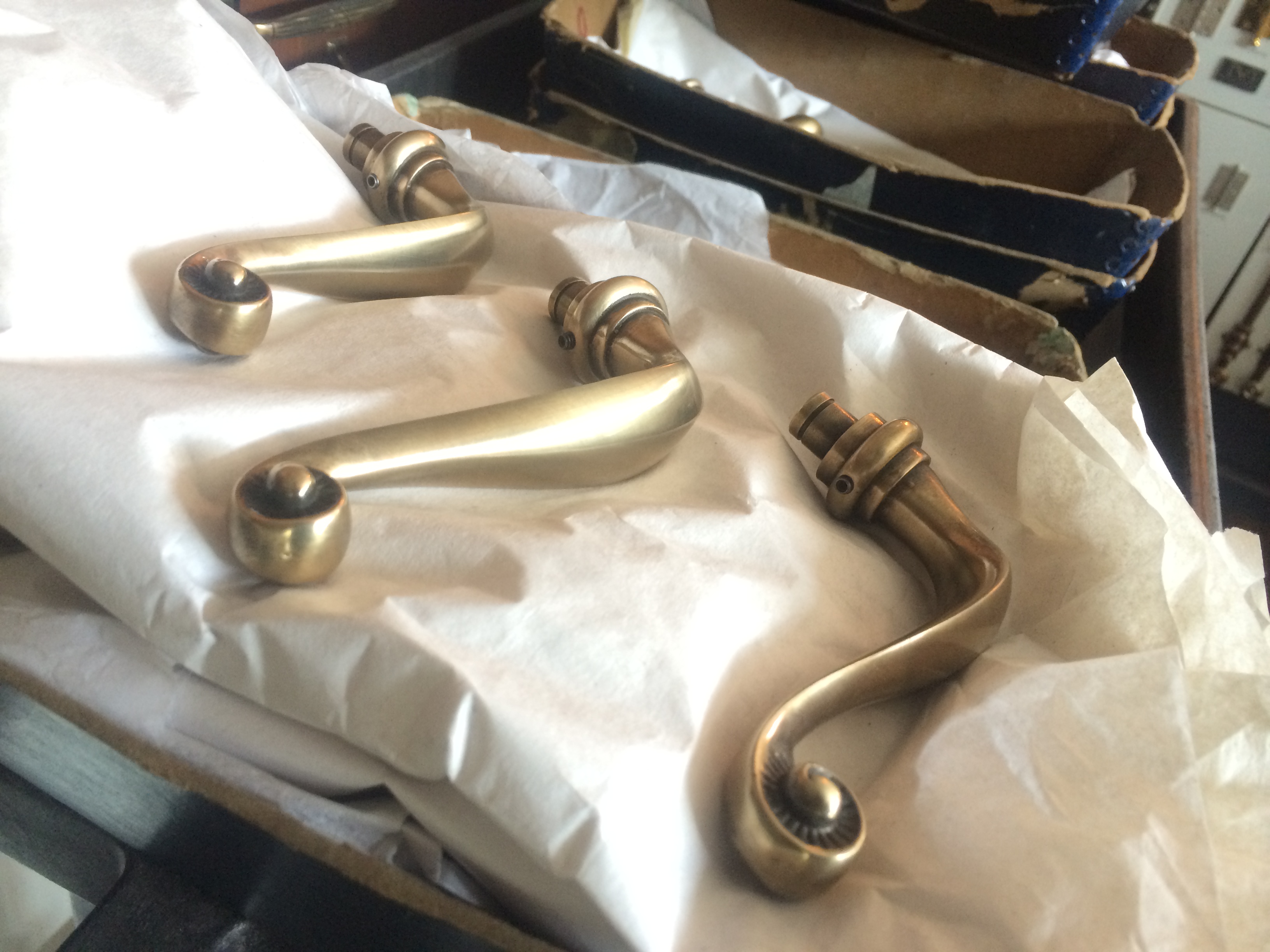 Here is some of our Palm Beach levers fresh from the shop.
After awarding the hardware with it's light antique burnished brass finish, we add a coat of wax to help bring out that stellar shine.
---