Tag: custom
---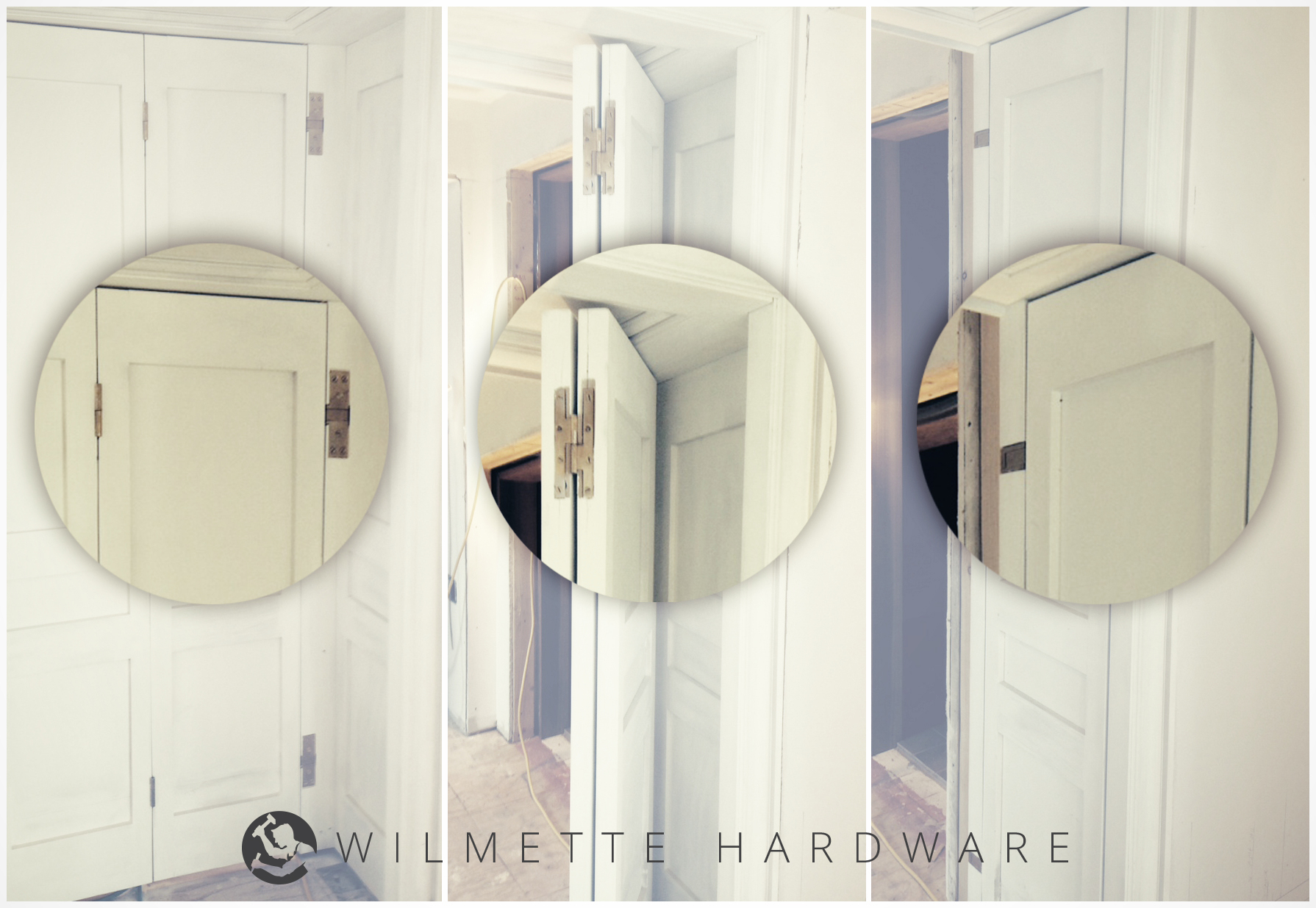 This application of both the Paumelle & Harmon Hinge adds an elegant  feeling to a new home.
The pocket opening is utilized by these custom hinges to fold the door in half and to store it flush against the wall,
nice and clean.
---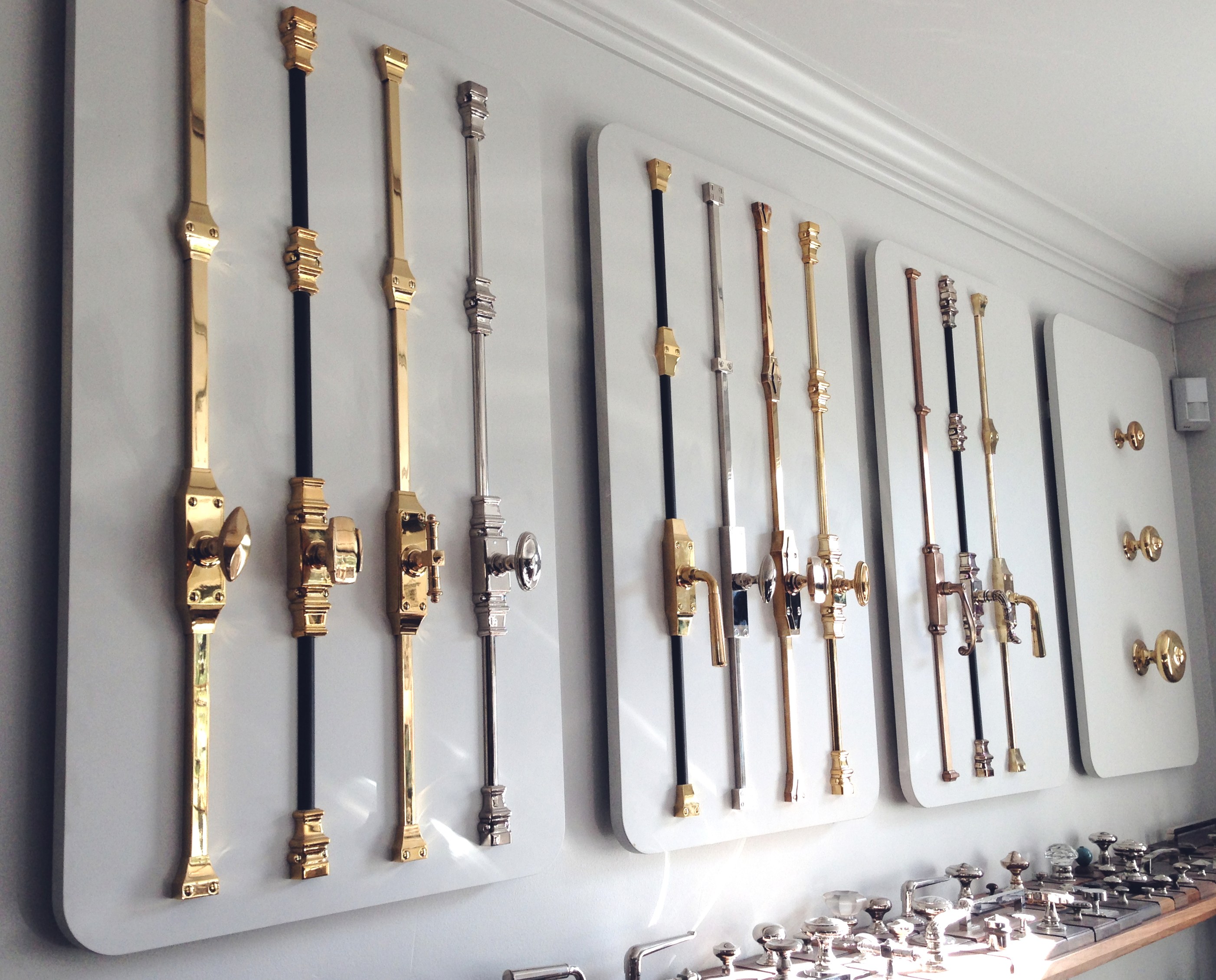 Our Cremone hardware sure does shine in the sunlight! Beautiful weather sure does bring out the best in our fine finishes.
Checkout all these neat styles and more at cremonehardware.com
---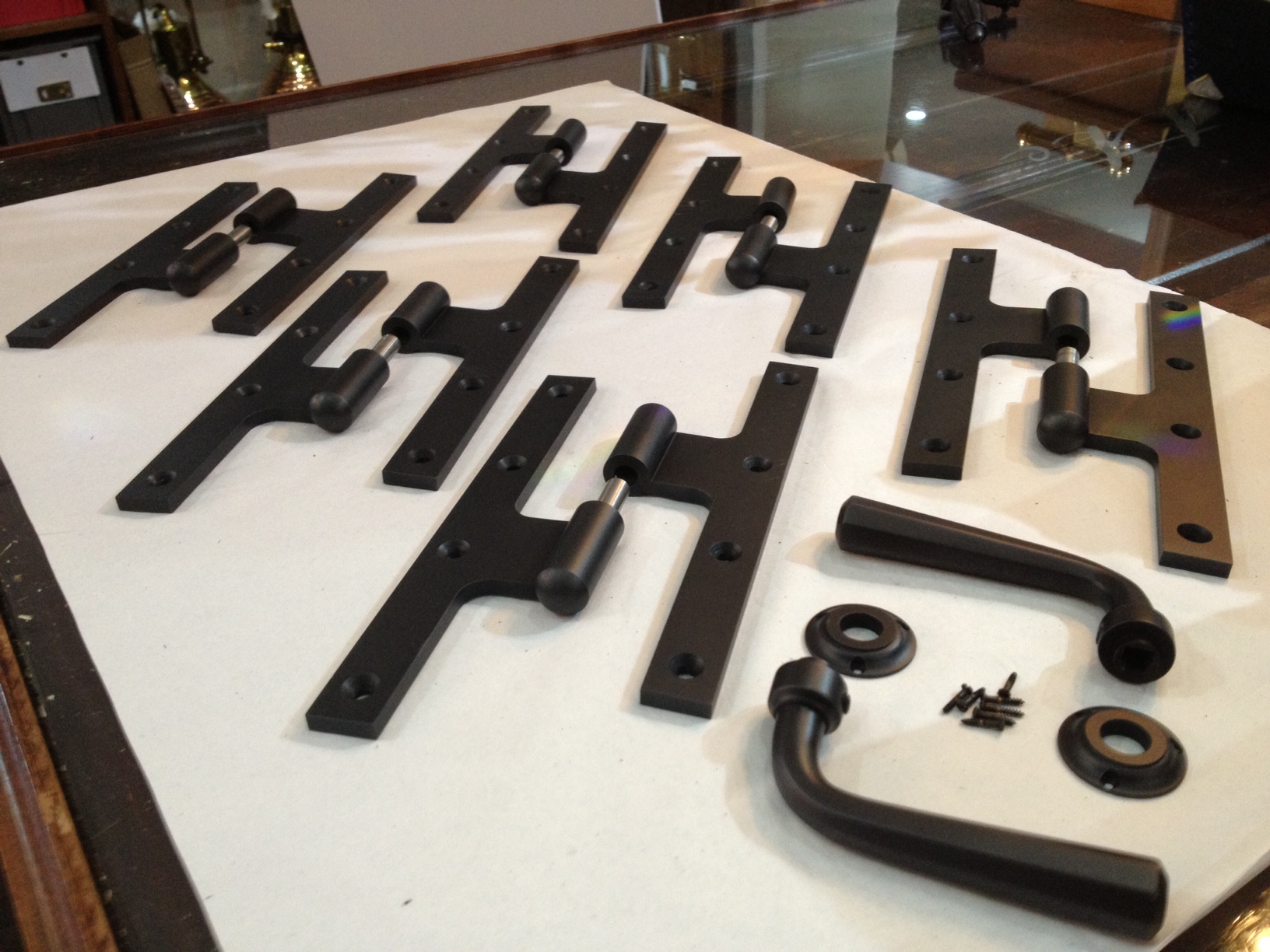 These custom Paumelle hinges were fabricated for a David Adler estate in Lake Forest, Illinois.
The hinges were made from steel as the originals were for both strength and final finish.
The dark natural iron finish is seen on hardware in the home as well as brass and silver.
---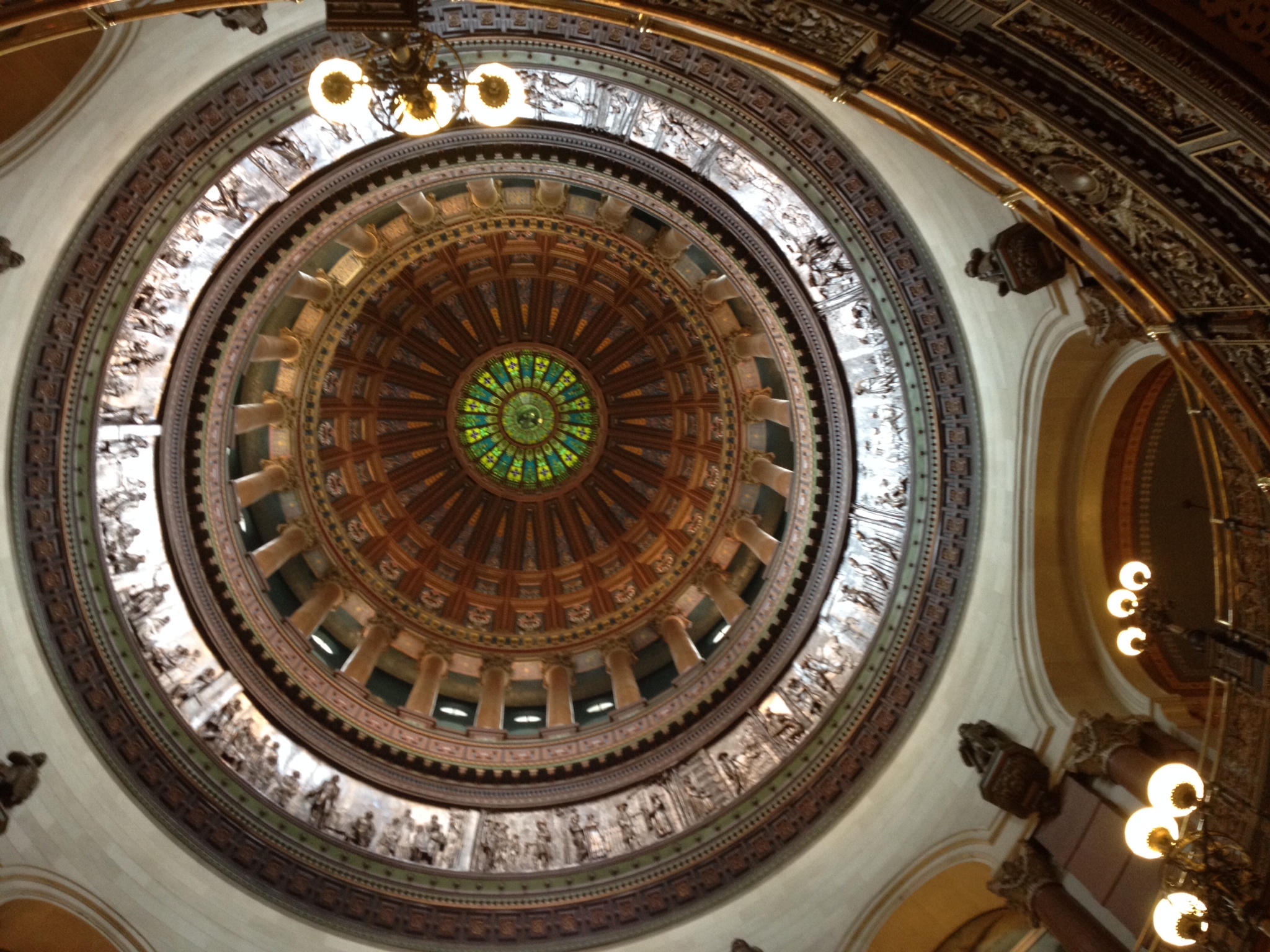 This past week our General Manager took a trip down to Springfield, IL to checkout the progress of our hardware at the Illinois State Capitol, where they house the executive and legislative branches of the government of the U.S. state of Illinois.
What a beautiful building!
---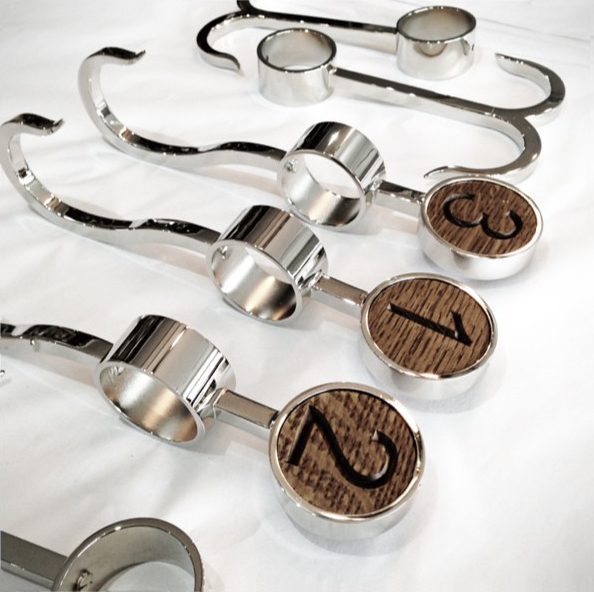 These custom pot rack hooks were fabricated out of solid brass and finished in nickel for a client in New York.  We do all types of custom work for cabinet makers and millwork shops.  Don't forget to call us for your next challenge.
---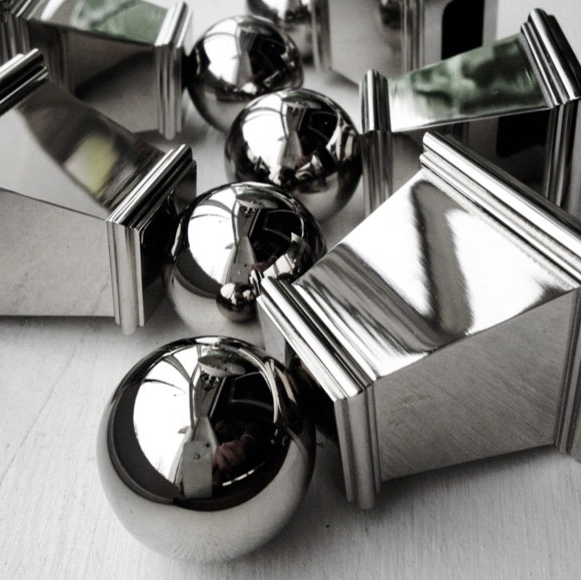 These sweet little vanity legs were machined from solid billet brass and nickel plated for a local project.  We can do custom feet / wraps / caps / etc.
---
Our harmon hinges are just the best – we might as well just be honest.  We have integrated ball catches that allow no exposed ball or roller catches in your fine millwork.  We also have a custom hinge that will conceal the face plate when the door is pocketed in millwork.
---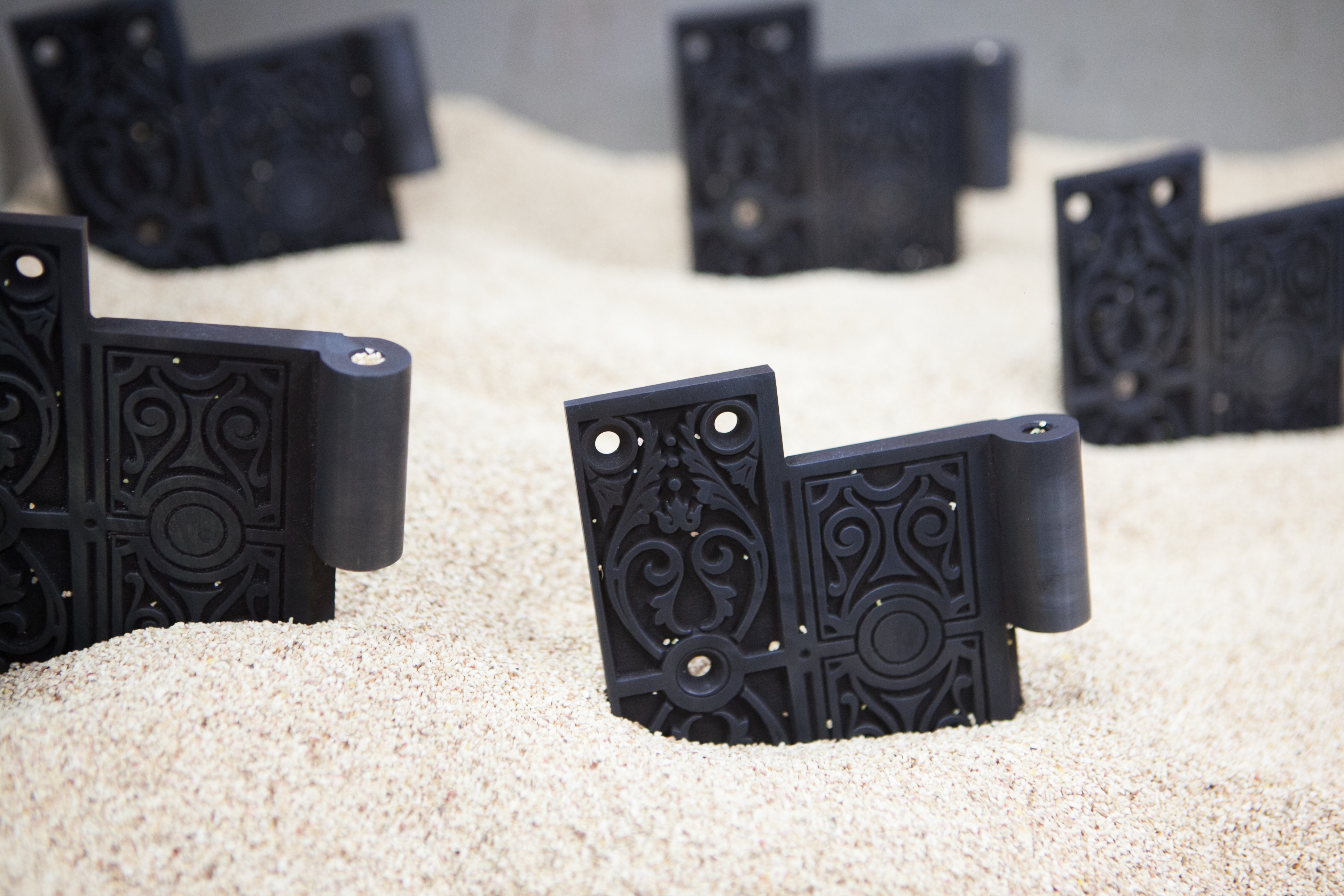 These custom cast bronze hinges are sitting in our corn cobs bin after being antiqued.  The natural corn cob is used to wick deionized water away from the part allowing for a perfect finish.  It is old school operations like this that provide you the best finishing on your hardware.
---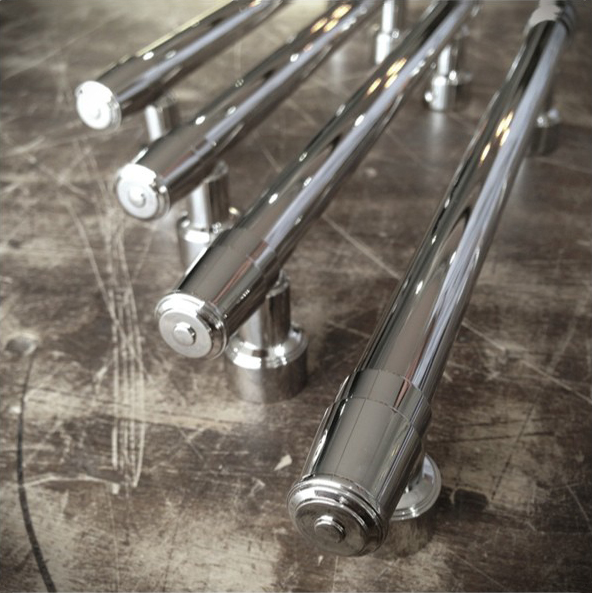 These shower door handles were fabricated to complete a suite of hardware in an apartment in the city.  These can be attached through 1/2″ holes your glass door fabricator drills.
---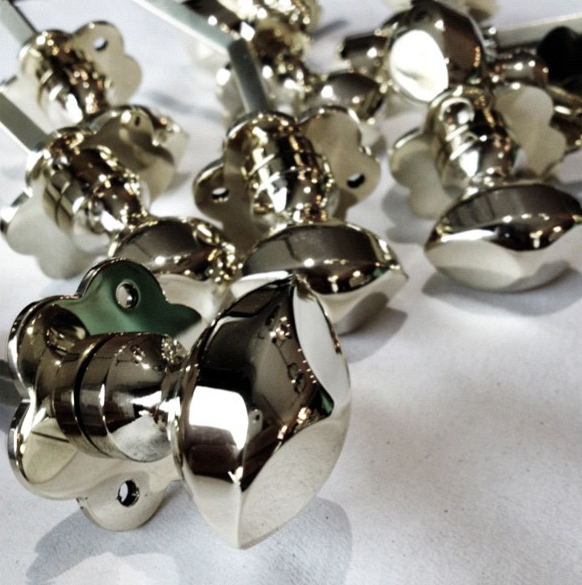 These custom turn pieces are a fine example of what can be manufactured for a project that is far from ordinary. These were all machined out of solid brass material.
---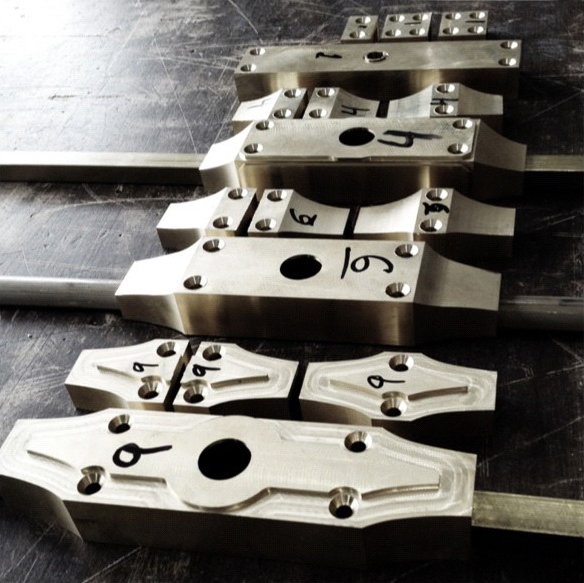 Many of our cremone bolts are actually machined from solid billet brass (vs being cast) which allows us to provide very sharp and detailed edges not typically found with door hardware.  All of our finishing is completed by seasoned pros that know what wheels and compounds get the job done without buffing away details that importers so often miss.
Made in the USA is more than just a term around Wilmette.
---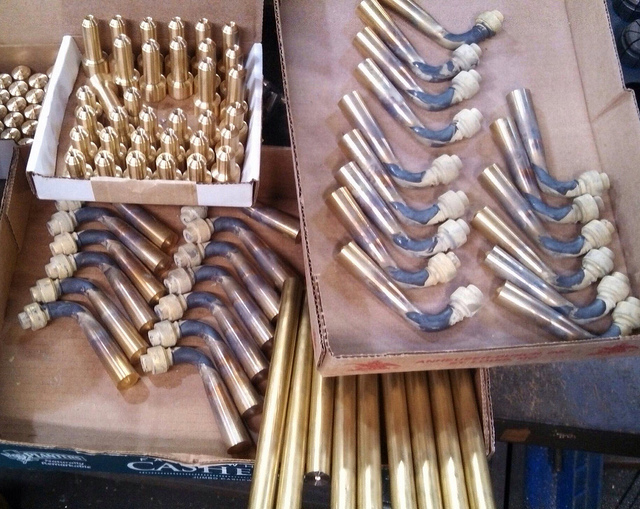 Here are some custom levers that we are making for a project in Winnetka, Illinois. They are fabricated from solid brass and turned on a CNC lathe. We will have them finished, polished brass, and installed before the end of the week.
---