Tag: custom
---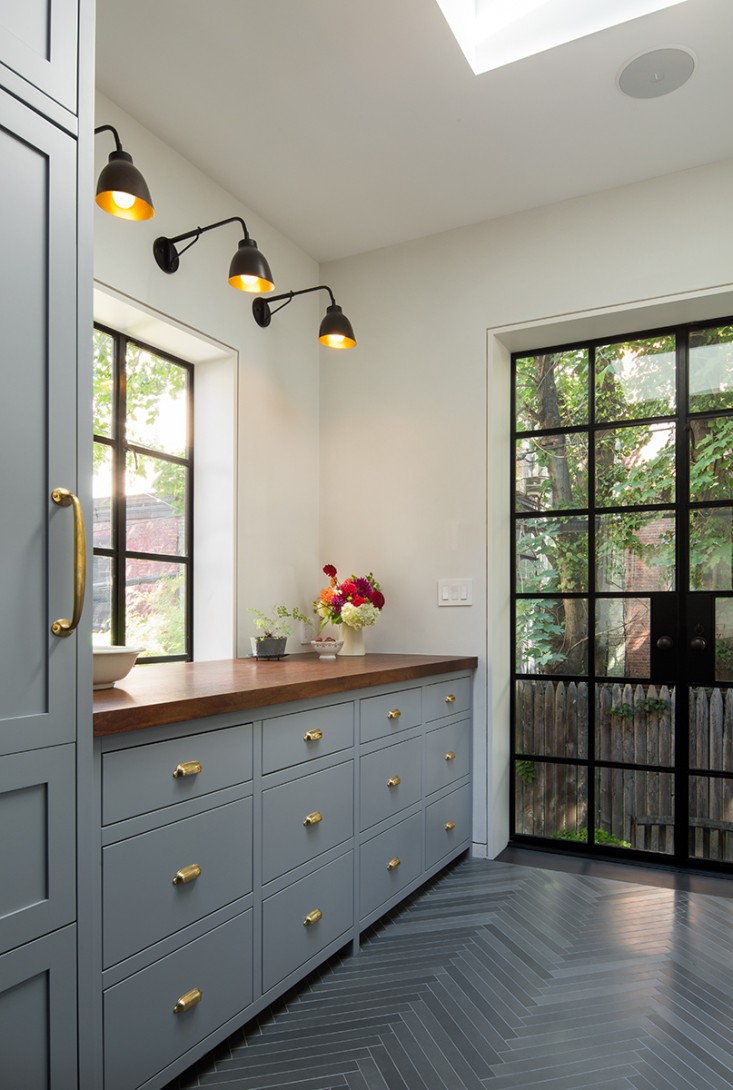 This neoclassical 1910 home was brought back to life with architect Gerry Smith leading the charge.
Wilmette Hardware had the pleasure of providing the unlacquered brass drawer & cabinet hardware you see throughout the kitchen. We also took great care in the refinishing of the pantry door pull, original to the house. Gerry, along with the other parties involved, did a fantastic job restoring the home while maintaining many of it's historical characteristics.
Below are a few more photos showing off the restored home with hardware installed.
If you would like to read more, Remodelista has a great article on this brooklyn brownstone project here.
---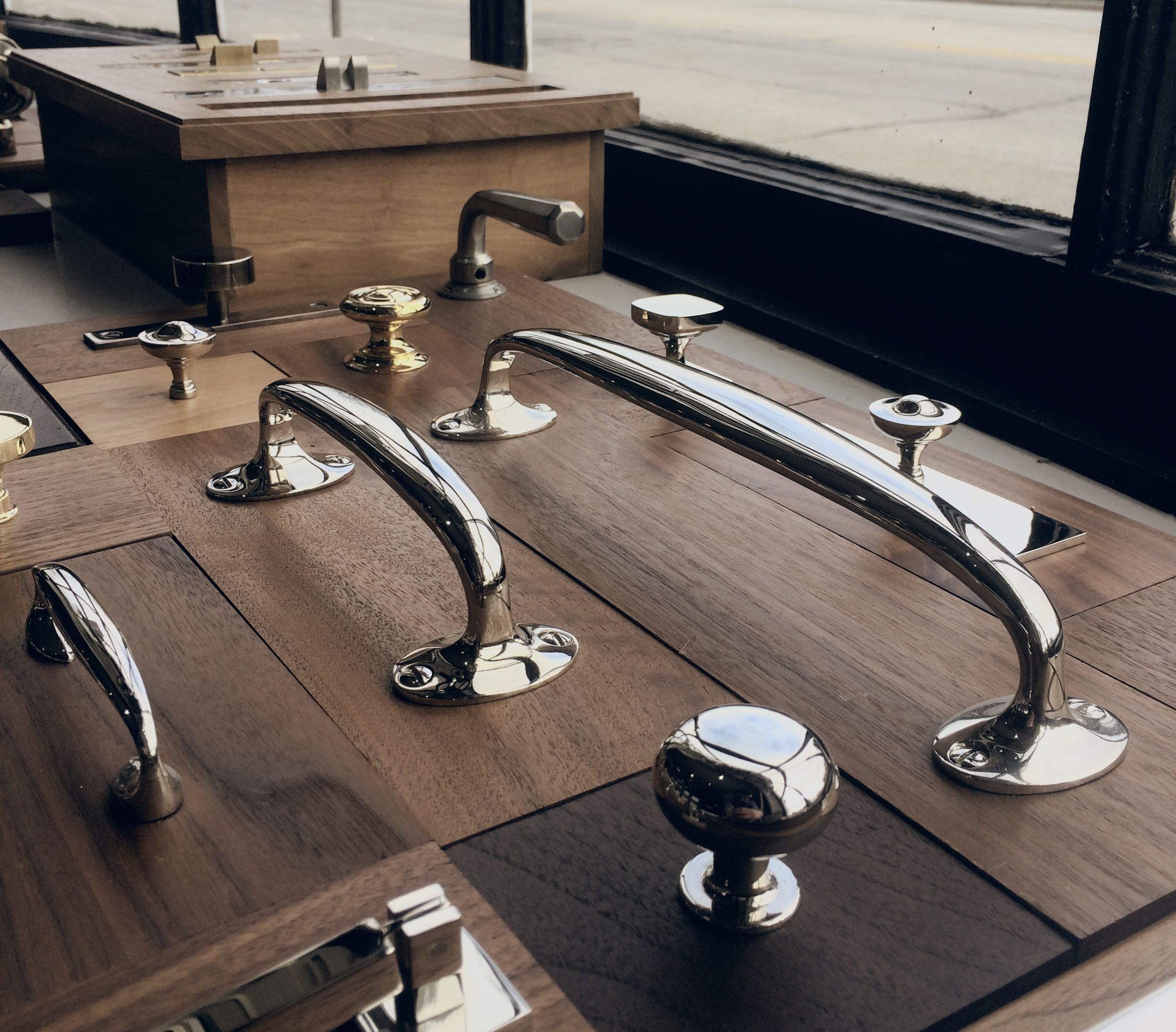 Our custom medford drawer pull has definitely become a client favorite.
Throughout this increase in interest, we've designed and placed different sizes into production to accommodate for different areas of application.
Ranging in sizes from 4″ up to 11″ in length, it is really neat to see how each size pull is applied to various projects.
---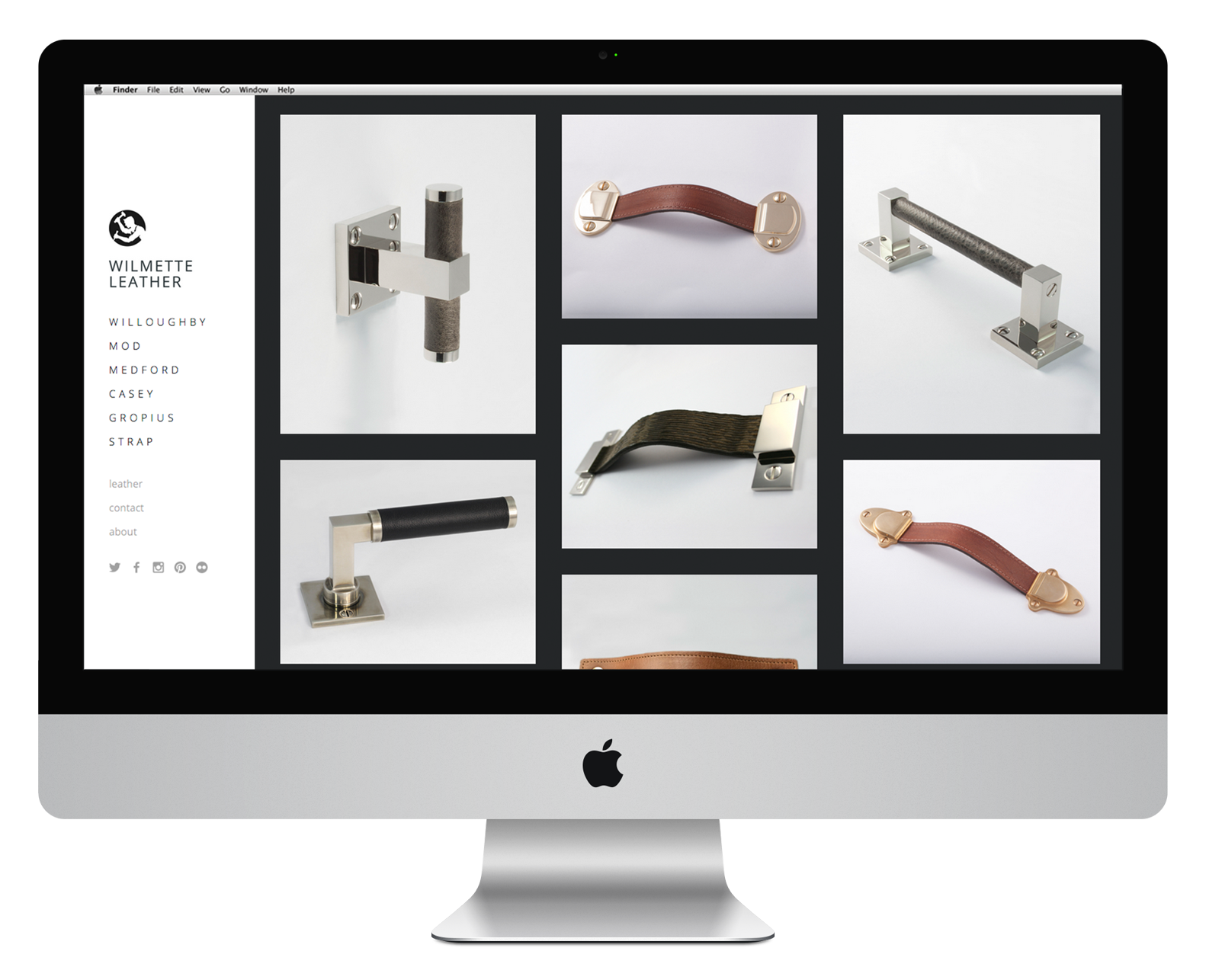 wilmetteleather.com is up and running!
head on over to checkout our collection of custom leather cabinet and door hardware
— featuring the finest leather from Moore & Giles —
---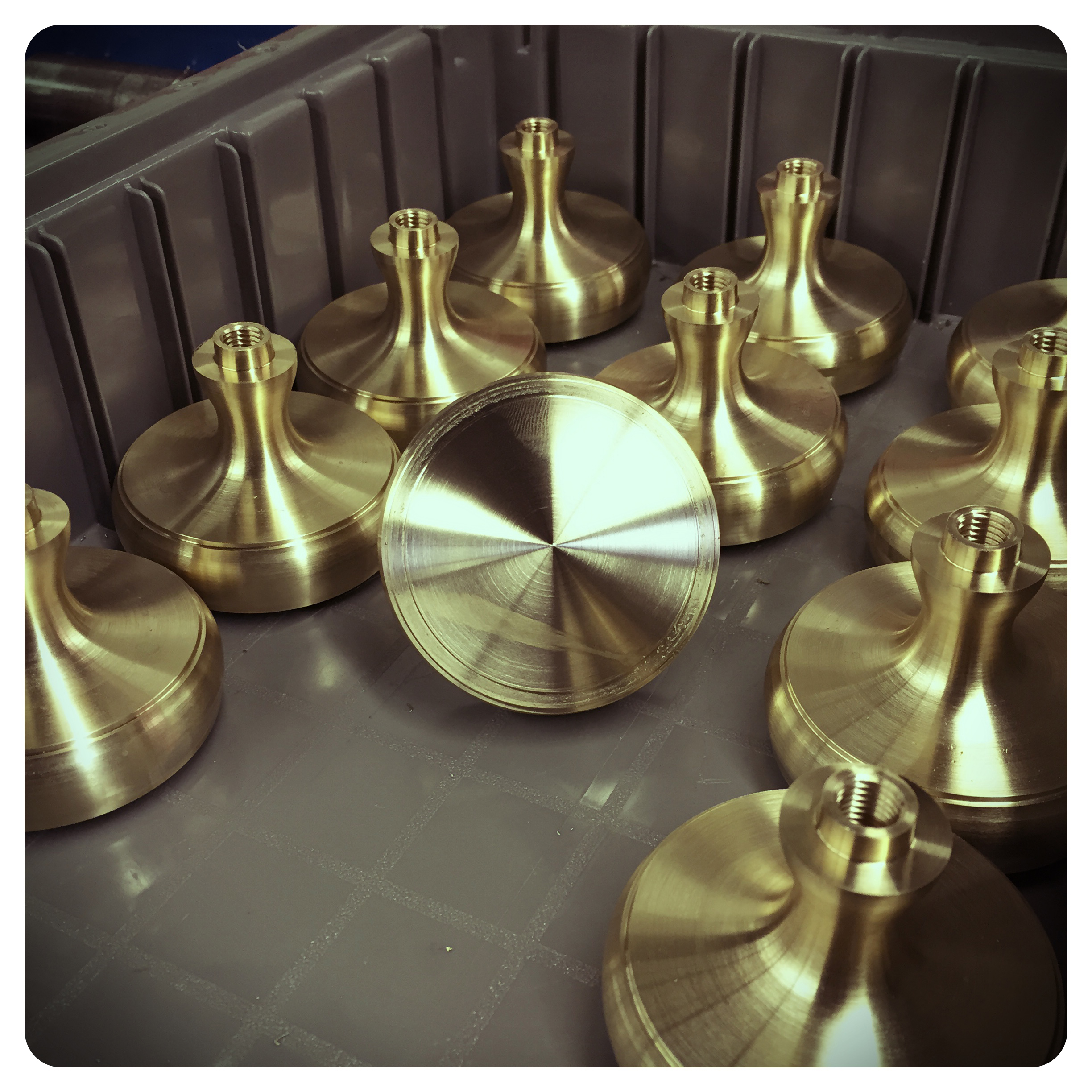 Here is the first batch of door knobs we put into production for a residence in Wayzata, Minnestota.
Working with this wonderful client, we started with a design, drew out the knob with dimensions, made some edits along the way, then brought it to life by 3-D printing and presenting a prototype for their final approval.
---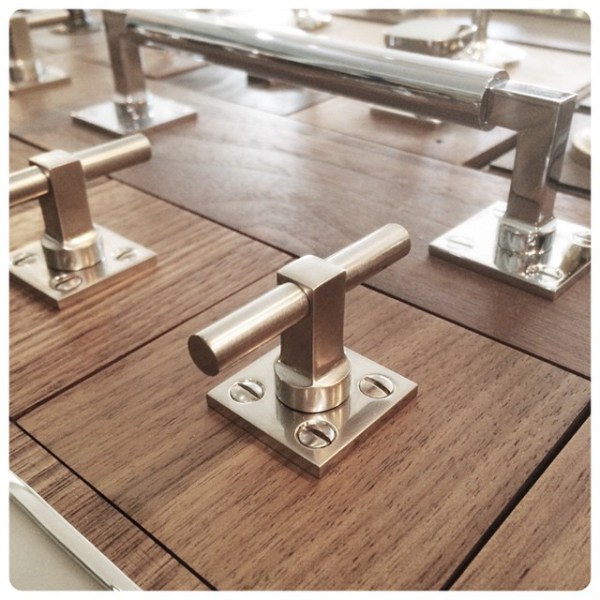 One of the great pioneers of modern architecture, German architect Walter Gropius, inspires the ongoing development of Wilmette Hardware's own Gropius custom hardware collection.
We recently introduced a new member to our Gropius hardware family with the production of the Gropius t-pull. The design characteristics of this t-pull closely resemble those of our Gropius drawer pull, and looks extraordinary when mounted vertically on cabinet doors and drawers. We really look forward to applying this custom cabinet pull to projects in the near future.
---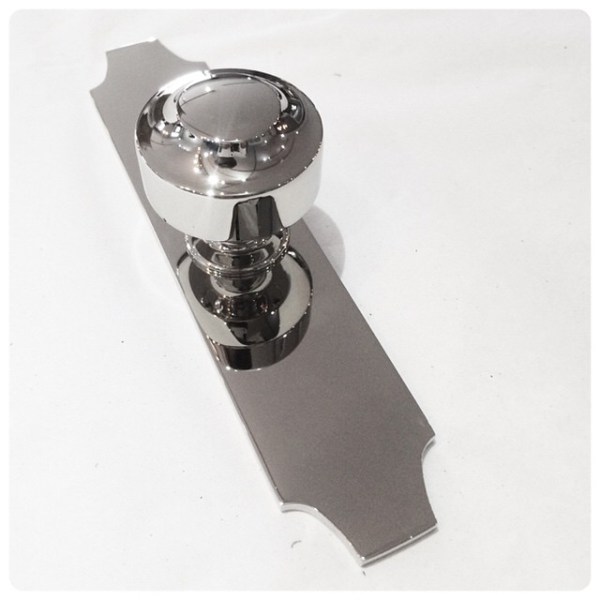 As you probably guessed, we designed this gorgeous knob & plate for a client in Naples, Florida. It's great to see how far our collection of custom cabinet hardware has grown and continues to grow.
Our clients' enthusiasm and expectations for excellence fuel our fire to work hard and produce beautiful, high quality hardware.
---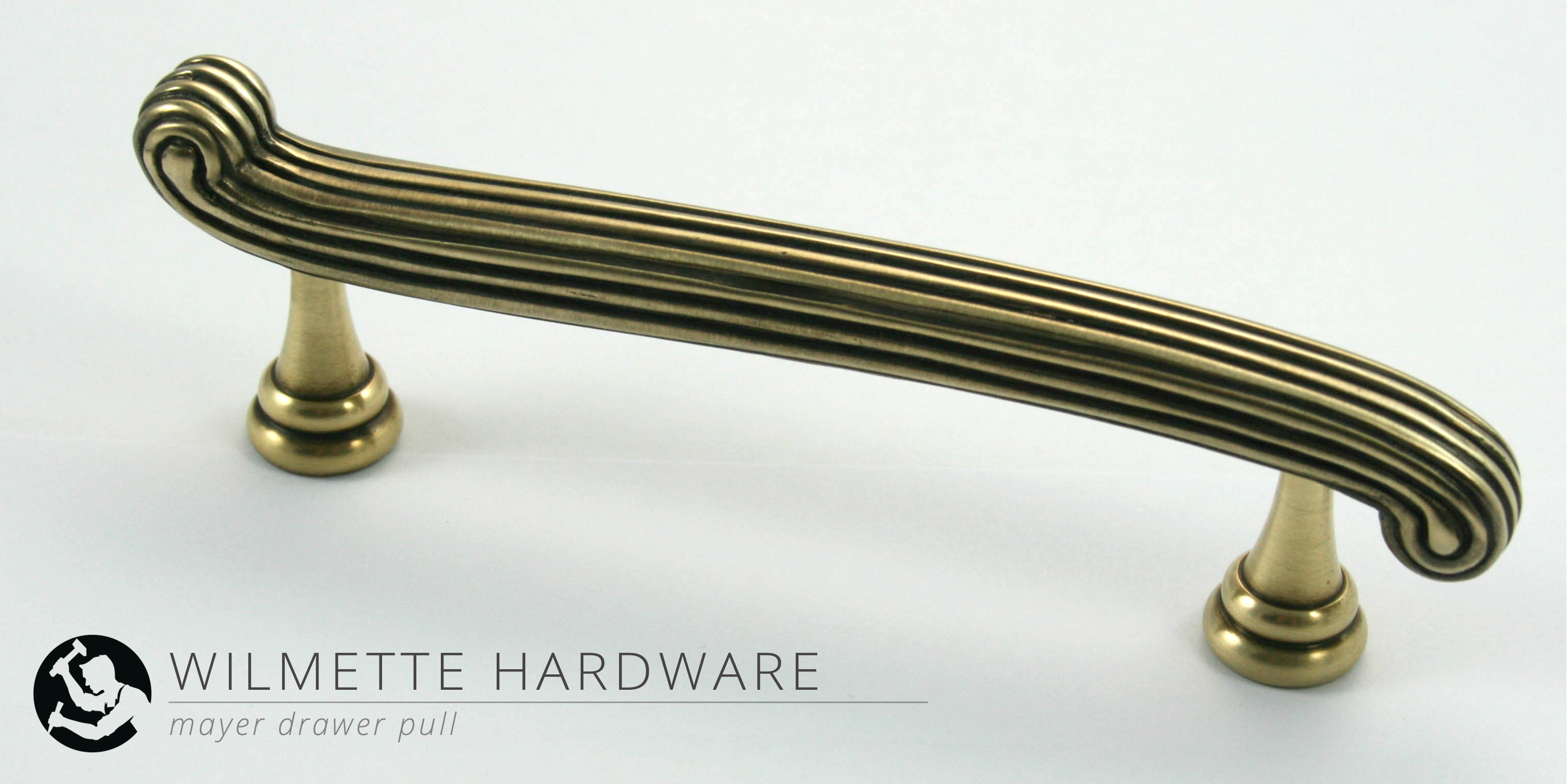 We have added another member to the "Mayer" hardware family! ( family photos below )
To produce this pull, a professional sculptor brought our design ideas to life by creating a scaled prototype which we later replicated in solid brass through casting. This process really helped us hone in on sizing and detail decisions you can't commit to on paper. Happy Hardware!
---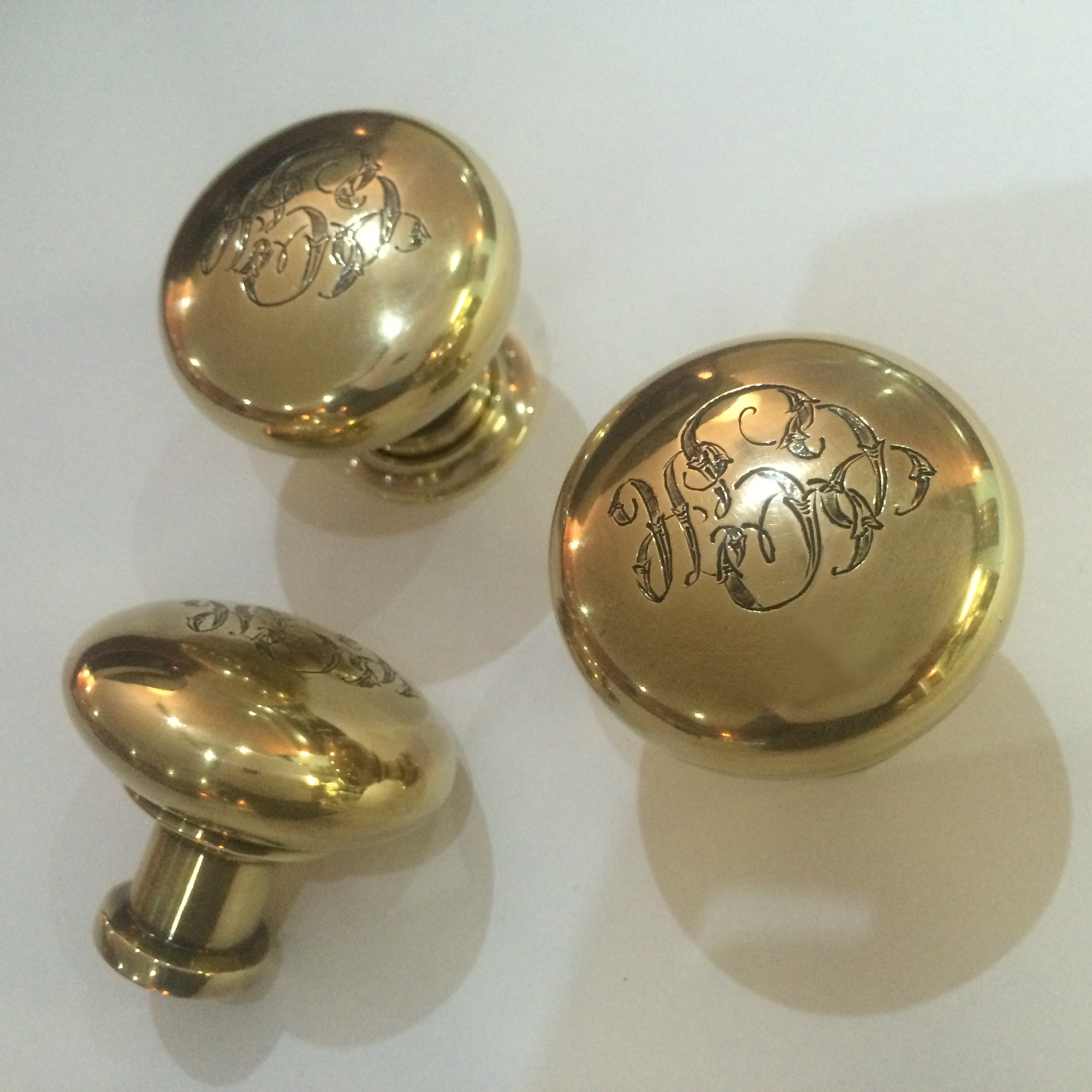 Prior to finishing, these solid brass knobs were engraved with a custom monogram for a client here in the North Shore. This fascinating feature adds an extra personal touch to the homeowner's custom door hardware.
The monogram design and detail look gorgeous once paired with a burnished light antique brass finish.
---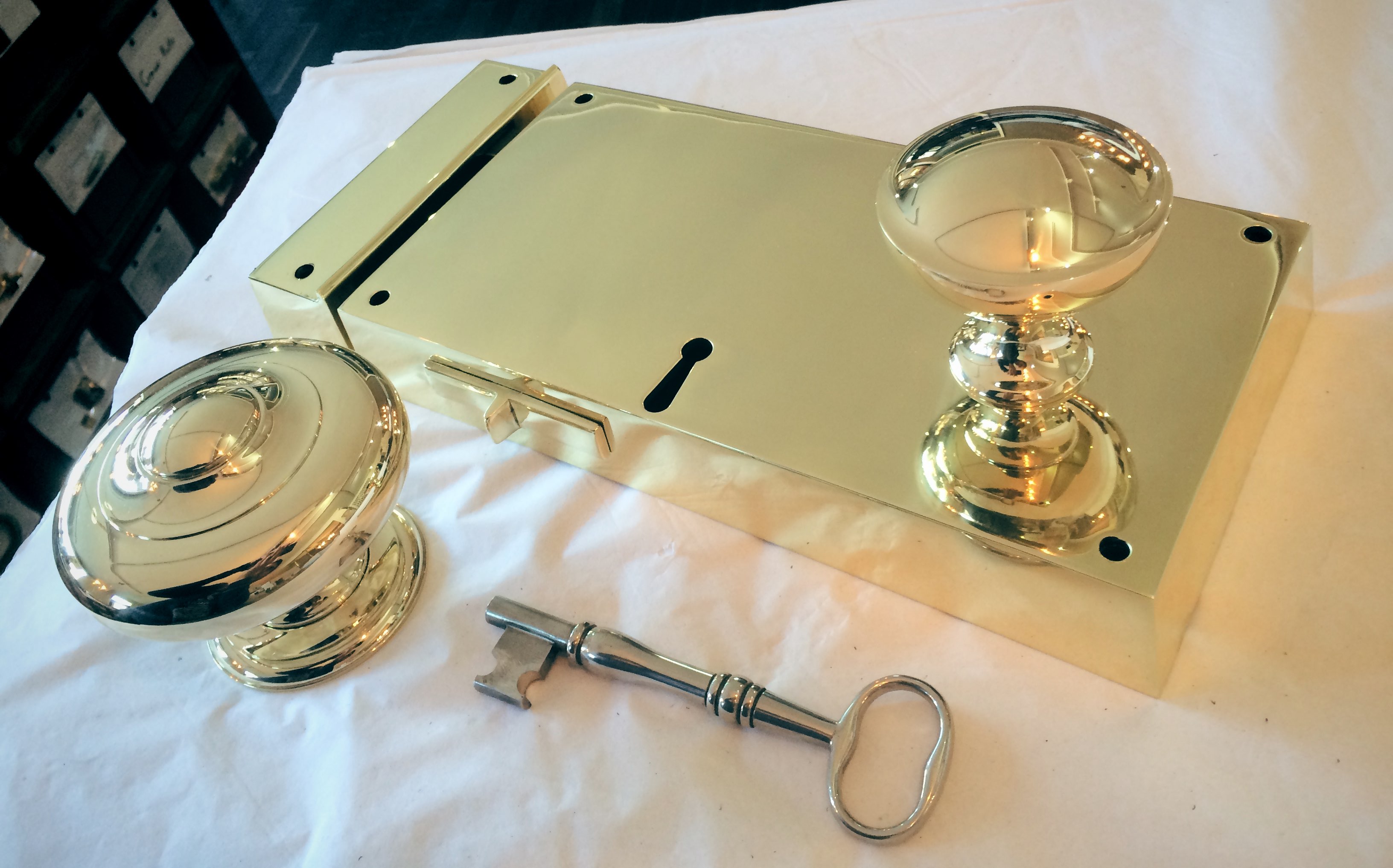 Here are a couple photos of entry hardware we did for a client in Highland Park, Illinois.
Complete with a 14″ rim lock set and our 4.25″ solid brass Georgian door knob, this polished brass entry set obviously isn't messing around.
---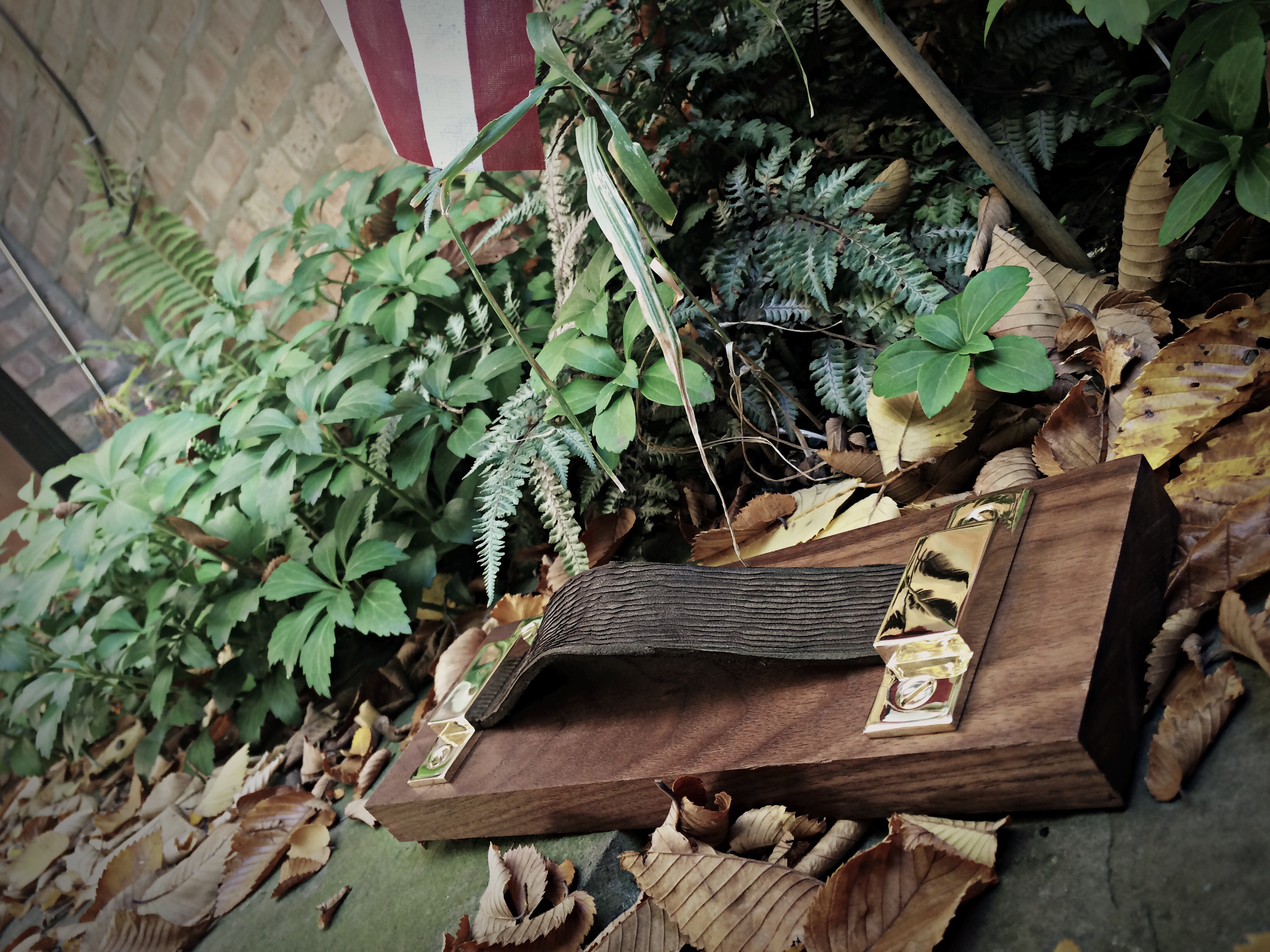 Here is a neat nature shot of our new mod leather pull featuring Moore & Giles blade leather.
We are very, very pleased with the way this turned out. With all the different finish and leather combinations, the pull possibilities are endless! Looking forward to utilizing this part for projects in the near future.
Stay tuned!
---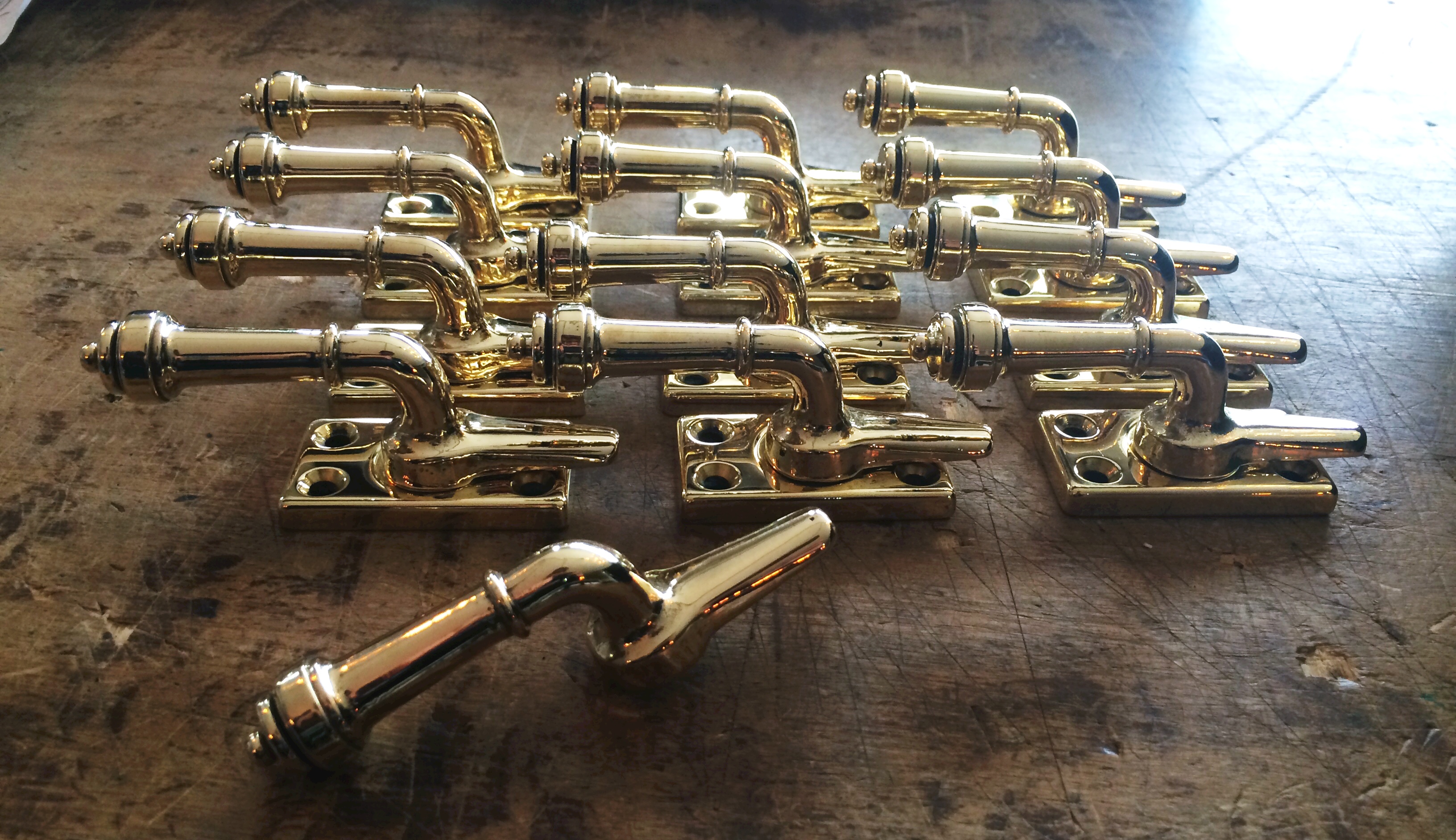 These good lookin' casement latches include custom levers that swing smooth and look fantastic!
With a clean polished brass finish, this lot of latches really turned out great.
---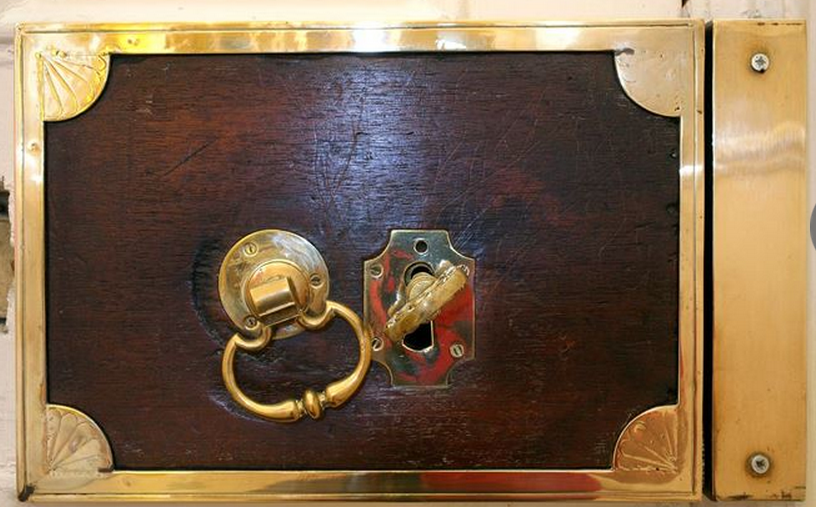 this particular rimlock has given us inspiration for an approach on a recent project.
keep your eyes peeled for a follow up on our work inspired by this neat piece of hardware.
---