Tag: custom pulls
---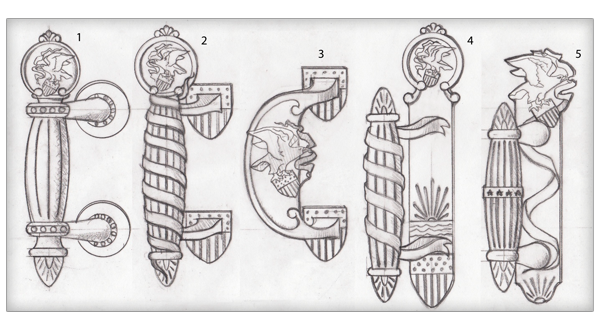 We are working on a large project that require entry pulls to coordinate with interior hardware.  These sketches were completed by our artist for review by our client.  From here we will be sculpting a positive to create a mold for production.  Watch for more photos – this is going to be fun…
---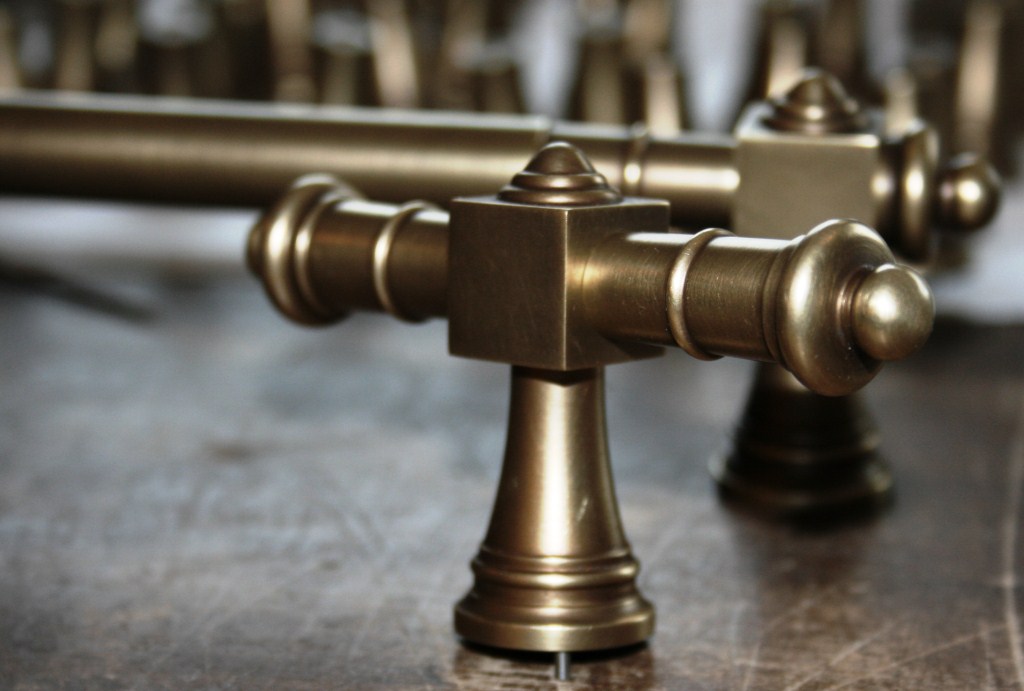 This pull is hot off the press! The concept pull was located in a flea market in Paris. We have developed drawer pulls and appliance pulls to coordinate with this one.
---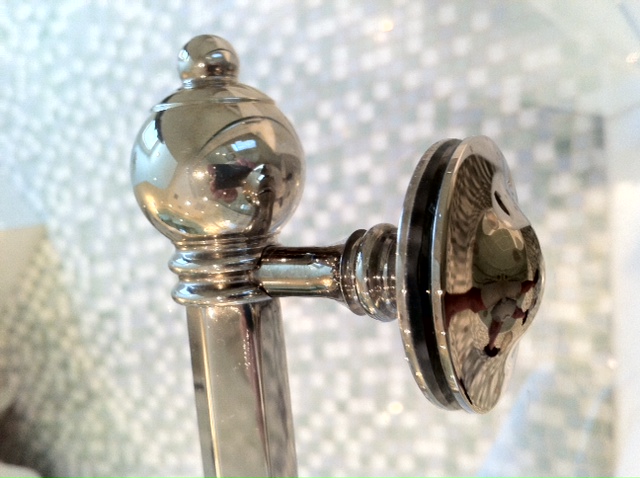 Here is a close up of one of our glass mounts finished in polished nickel.  We work with your glass fabricator for hole sizes and placement so that everything works well in the field for your installers.
---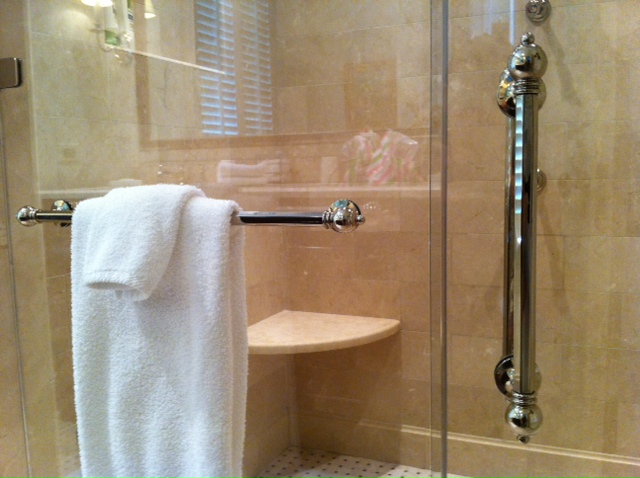 These shower door pulls and towel bar (set up and mounted on glass) was machined and finished to resemble a kicked up version of what would have been in a 1920's hotel.  Think of what would have been installed just before the market crashed and this is what we came up with!  The polished nickel finish really adds to the traditional feel (no chrome here).
---