Tag: custom hinge
---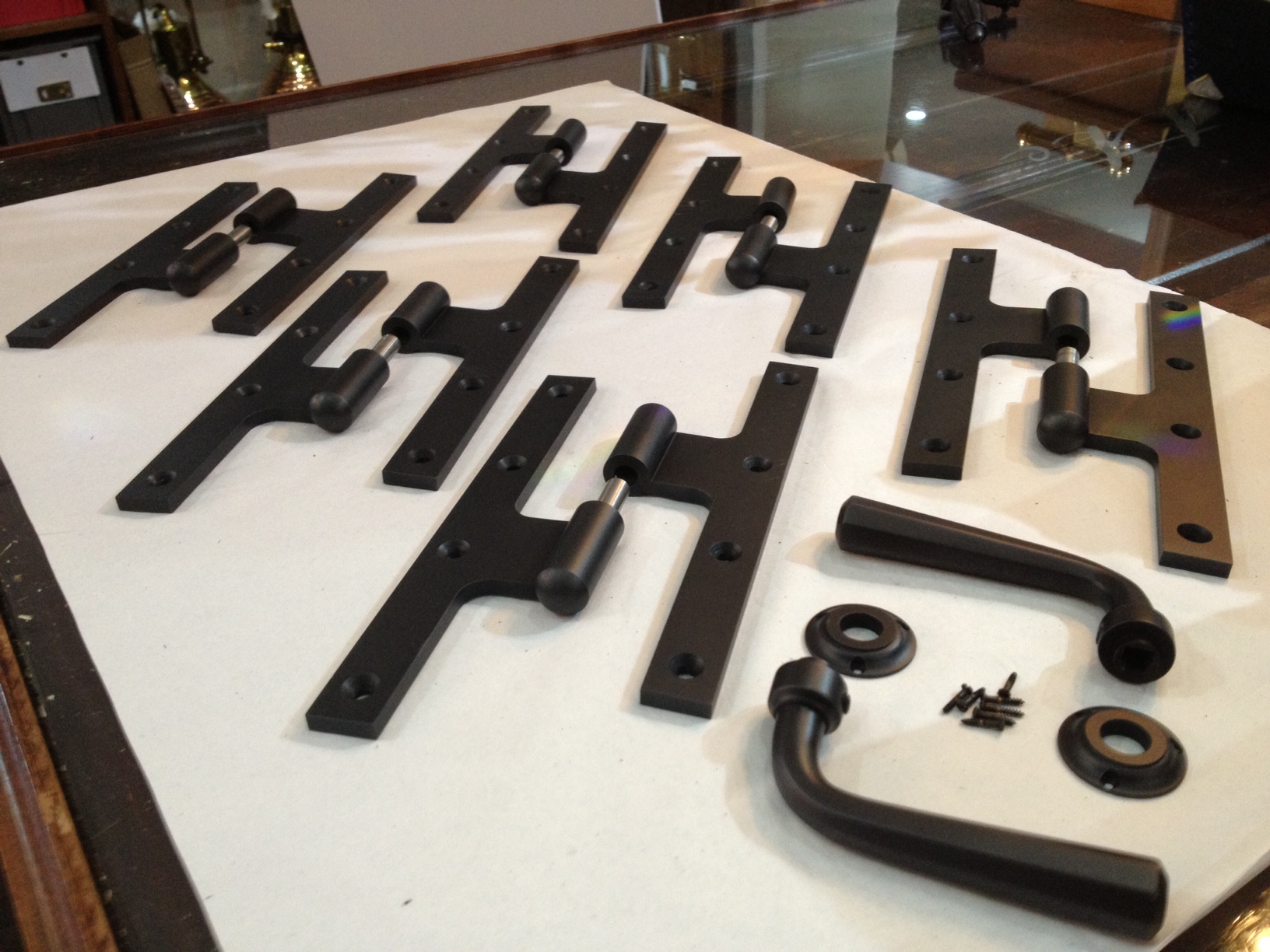 These custom Paumelle hinges were fabricated for a David Adler estate in Lake Forest, Illinois.
The hinges were made from steel as the originals were for both strength and final finish.
The dark natural iron finish is seen on hardware in the home as well as brass and silver.
---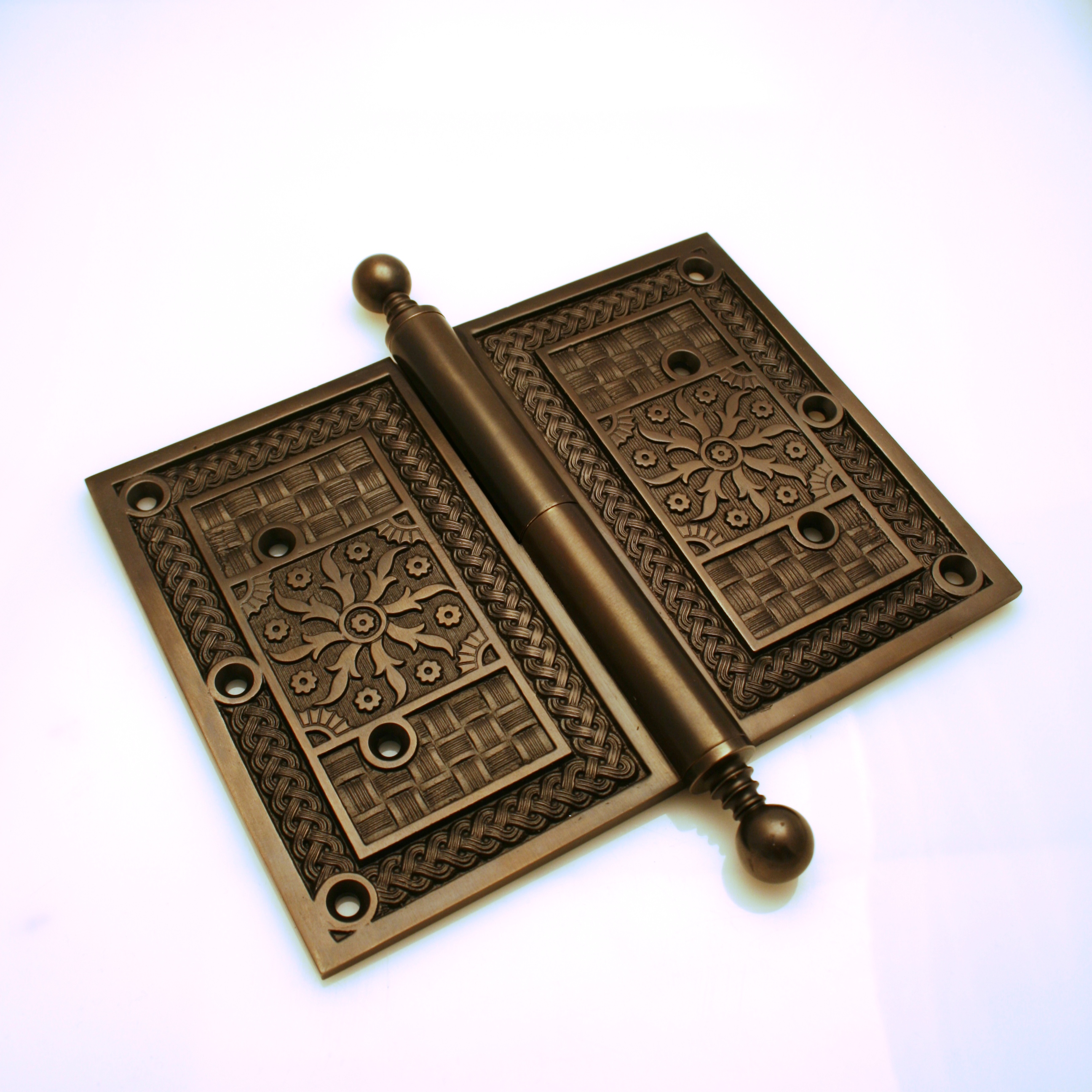 This reproduction victorian hinge is stunning – we are still patting ourselves on the back over this one.  The casting was all completed after the hinge was touched up by our sculptor.  There are actually bearings inserted within the barrel of the hinge with an over-sized stainless steel pin – bringing it totally up to date.
---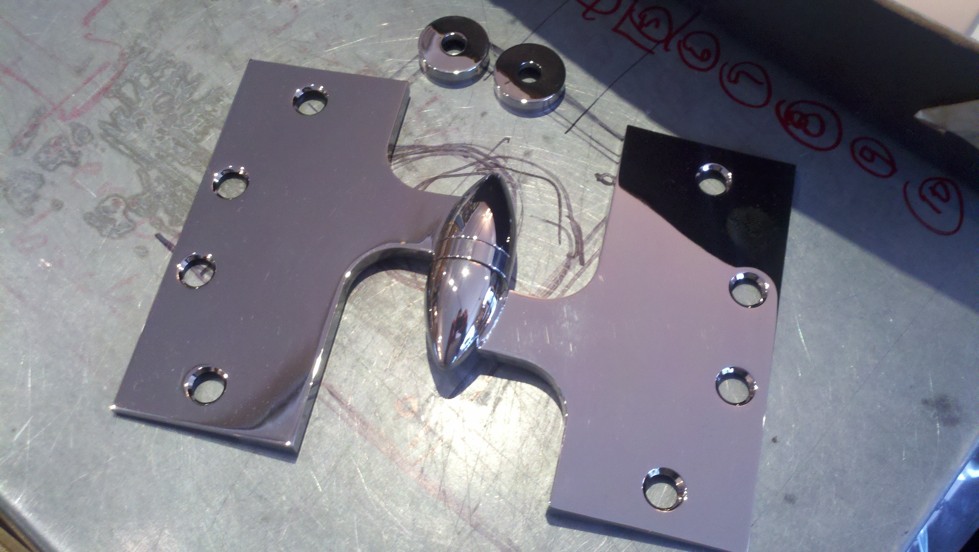 This custom olive knuckle hinge was fabricated for a project in Chicago.  The existing entry door will be skinned with a panel and in the closed position one will only see the detail of an olive knuckle hinge.  We provide many types of custom hinges (including historic replications).
---