Tag: cremone
---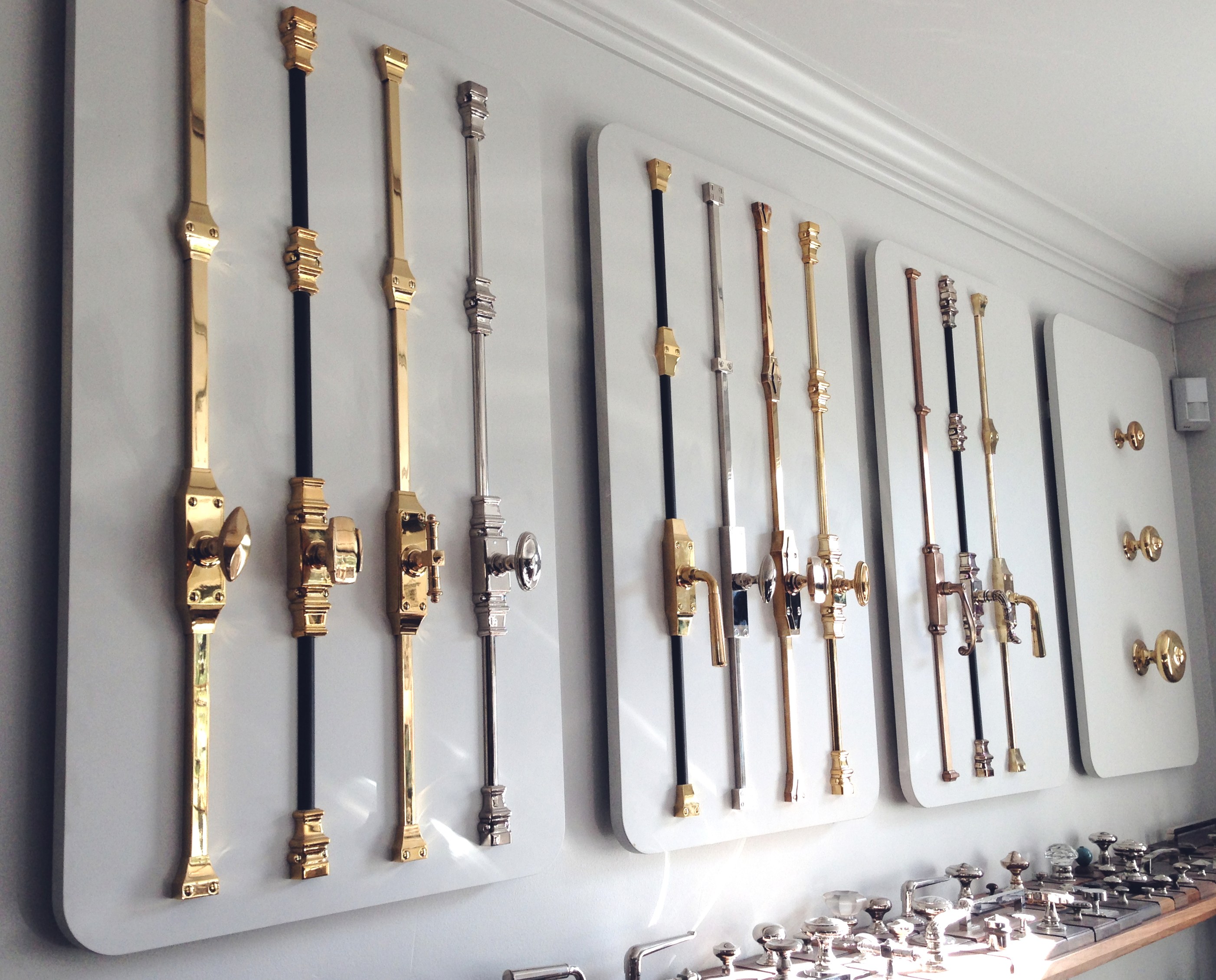 Our Cremone hardware sure does shine in the sunlight! Beautiful weather sure does bring out the best in our fine finishes.
Checkout all these neat styles and more at cremonehardware.com
---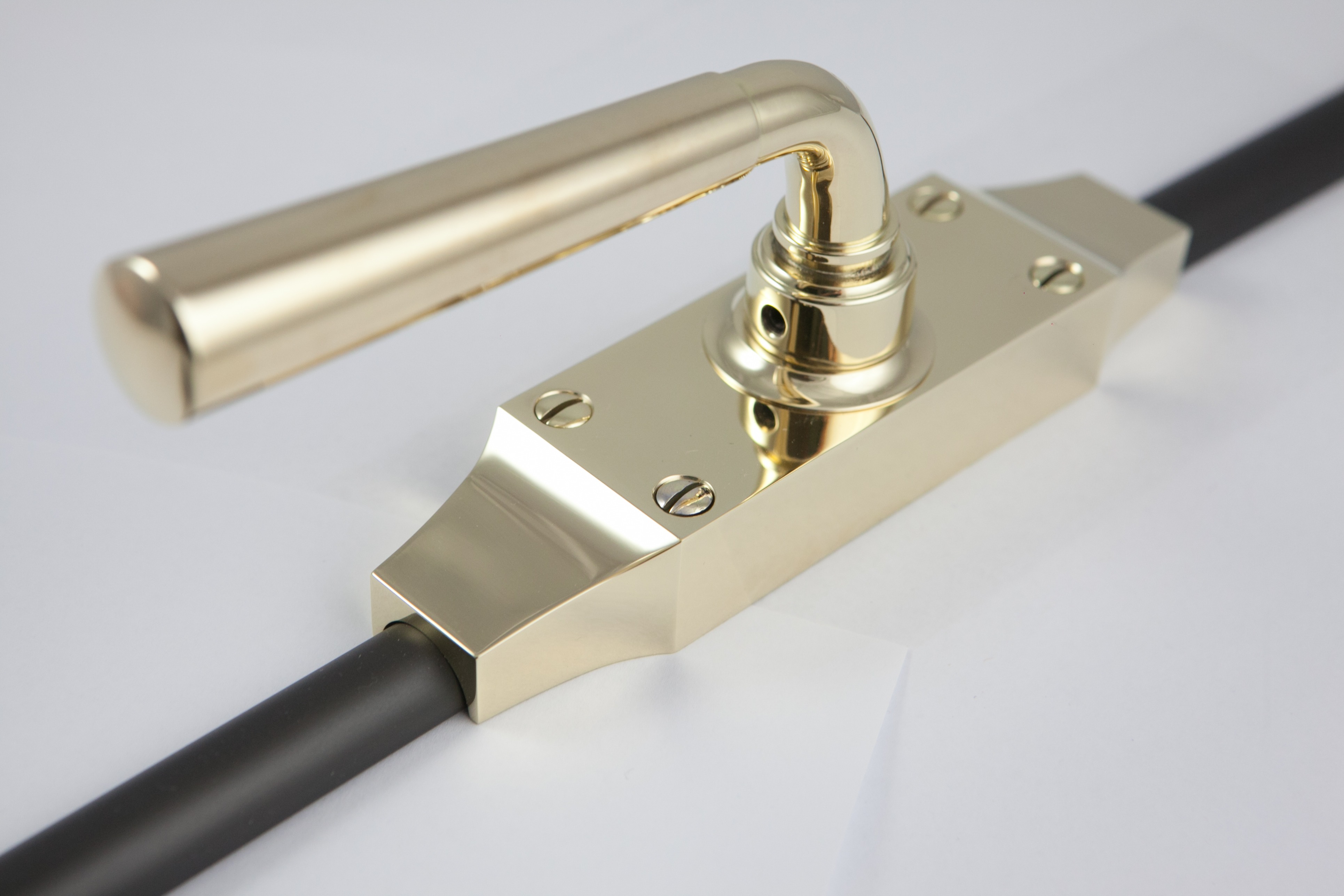 Some of our standard levers can be used with our cremone bolts.  Often we do a dark iron finish on the cremone rods (over solid brass so you can change your mind later).
---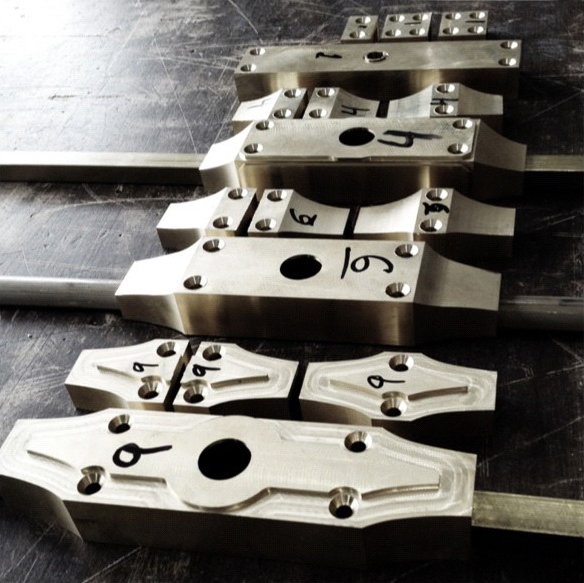 Many of our cremone bolts are actually machined from solid billet brass (vs being cast) which allows us to provide very sharp and detailed edges not typically found with door hardware.  All of our finishing is completed by seasoned pros that know what wheels and compounds get the job done without buffing away details that importers so often miss.
Made in the USA is more than just a term around Wilmette.
---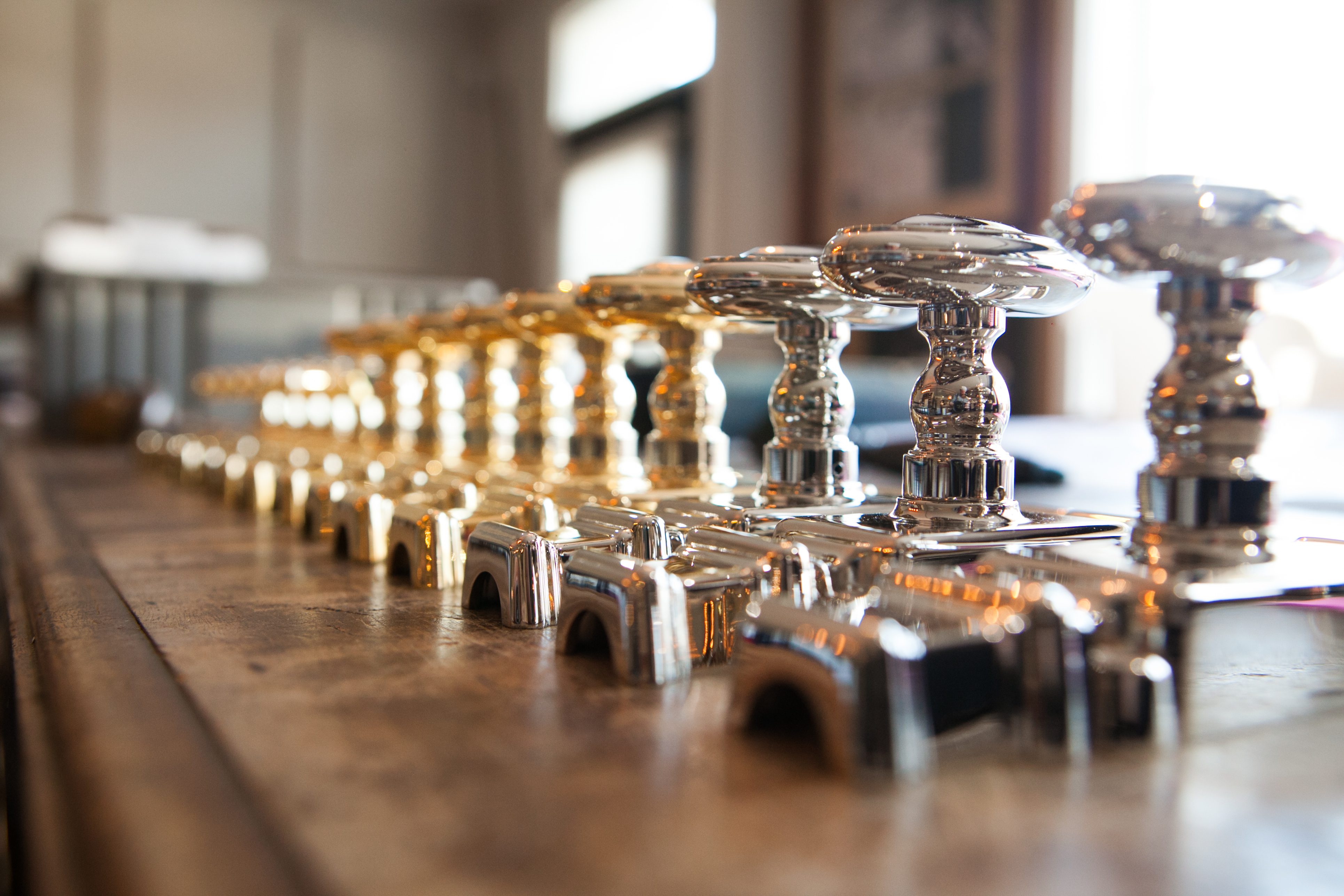 These cremone mechanisms were made up for a local project in Lake Forest, Illinois.  The kitchen spaces were all finished in polished nickel while the other areas were un-lacquered brass.  Our cremone hardware collection has been a big hit, even on cabinetry.
Check out the cremone website at: http://www.cremonehardware.com
---