Tag: burnished brass
---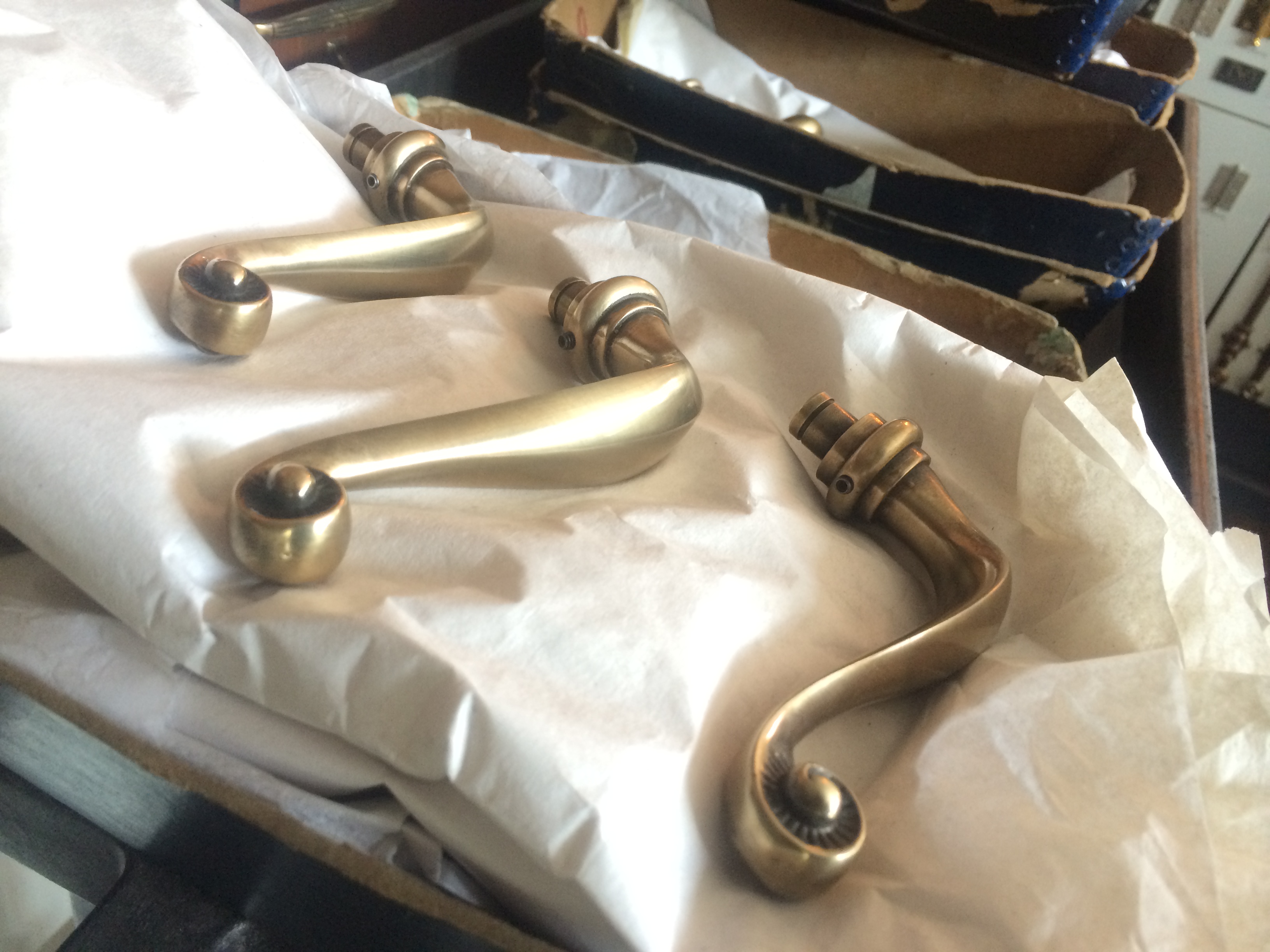 Here is some of our Palm Beach levers fresh from the shop.
After awarding the hardware with it's light antique burnished brass finish, we add a coat of wax to help bring out that stellar shine.
---

Here is a drawing of a pull that is soon to be sculpted and then casted.
The design to production process is always exciting, but requires patience to ensure we produce the hardware that best suits our clients' wants and needs.
This particular pull will have a final finish of a hand rubbed burnished brass.
Stay tuned for updates! We really look forward to seeing how it turns out.
---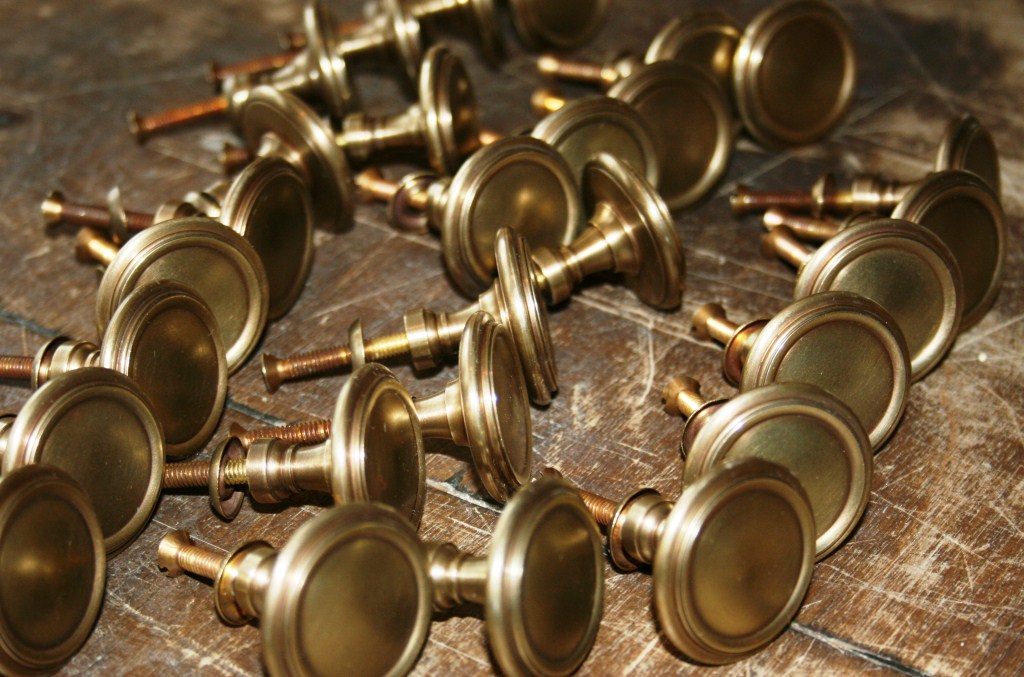 These little gems were inspired by a piece of hardware that we found a co-op building at 1500 lake shore drive.  This burnished antique finish works so well on dark mill work.
---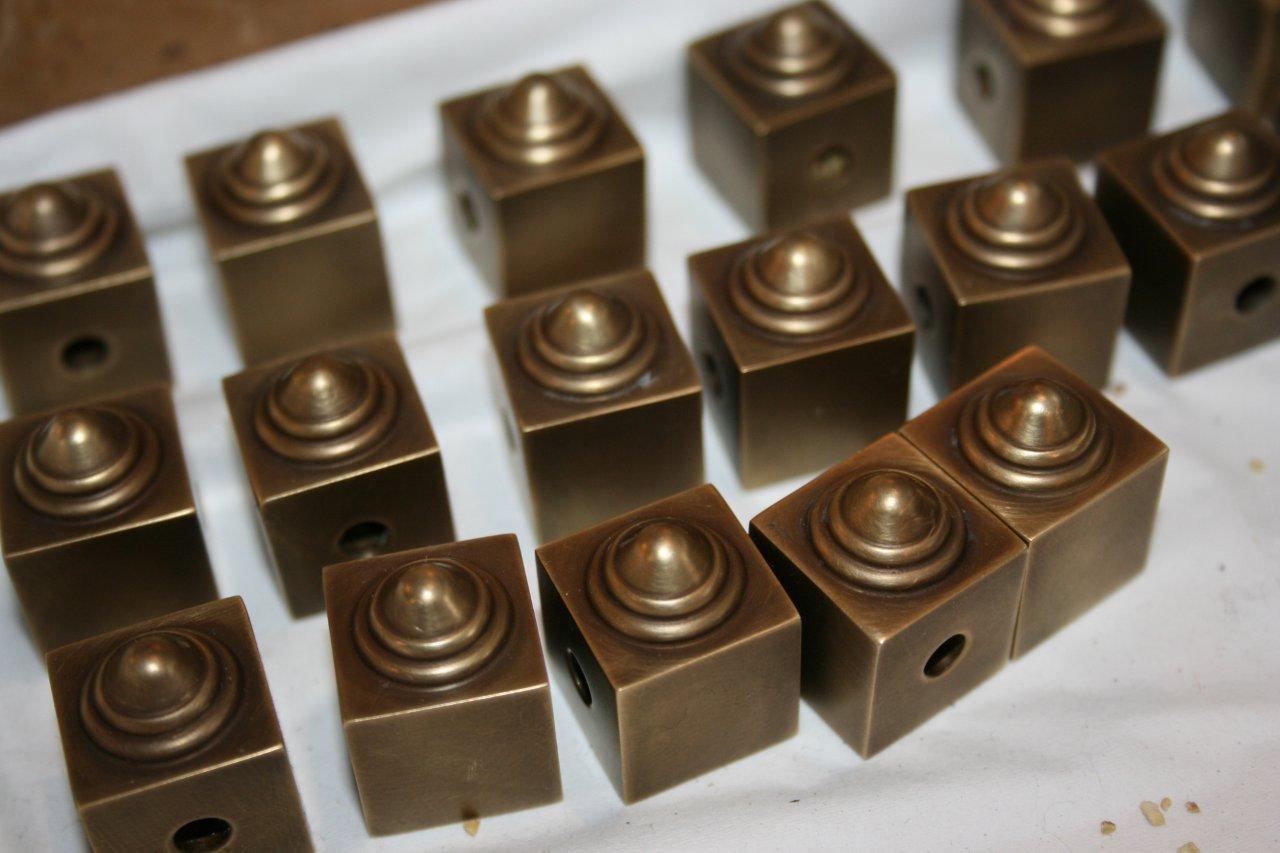 These parts are for the new suite of millwork hardware we just completed.  This is a burnished antique brass finish, completed by hand and waxed.
---