Tag: brass
---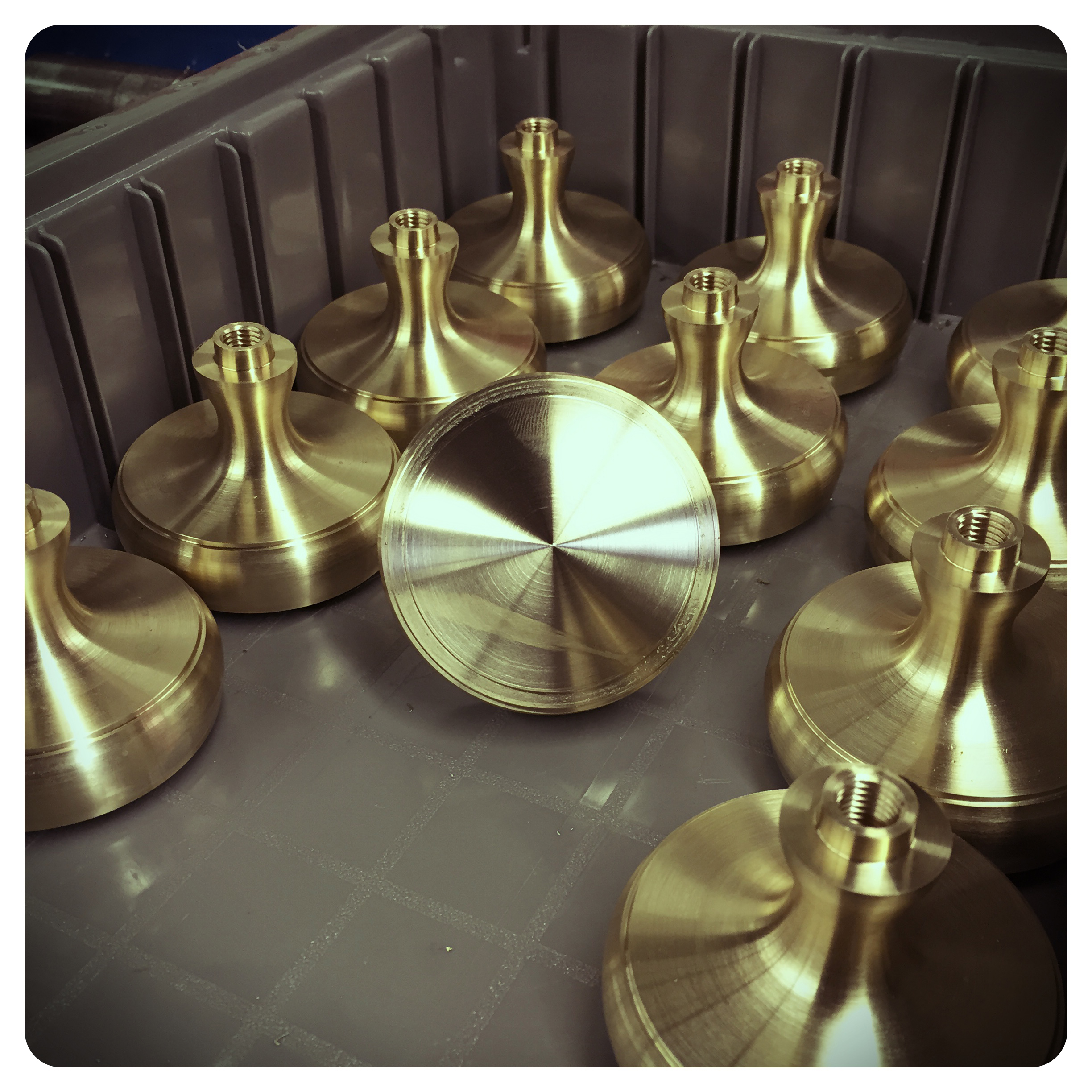 Here is the first batch of door knobs we put into production for a residence in Wayzata, Minnestota.
Working with this wonderful client, we started with a design, drew out the knob with dimensions, made some edits along the way, then brought it to life by 3-D printing and presenting a prototype for their final approval.
---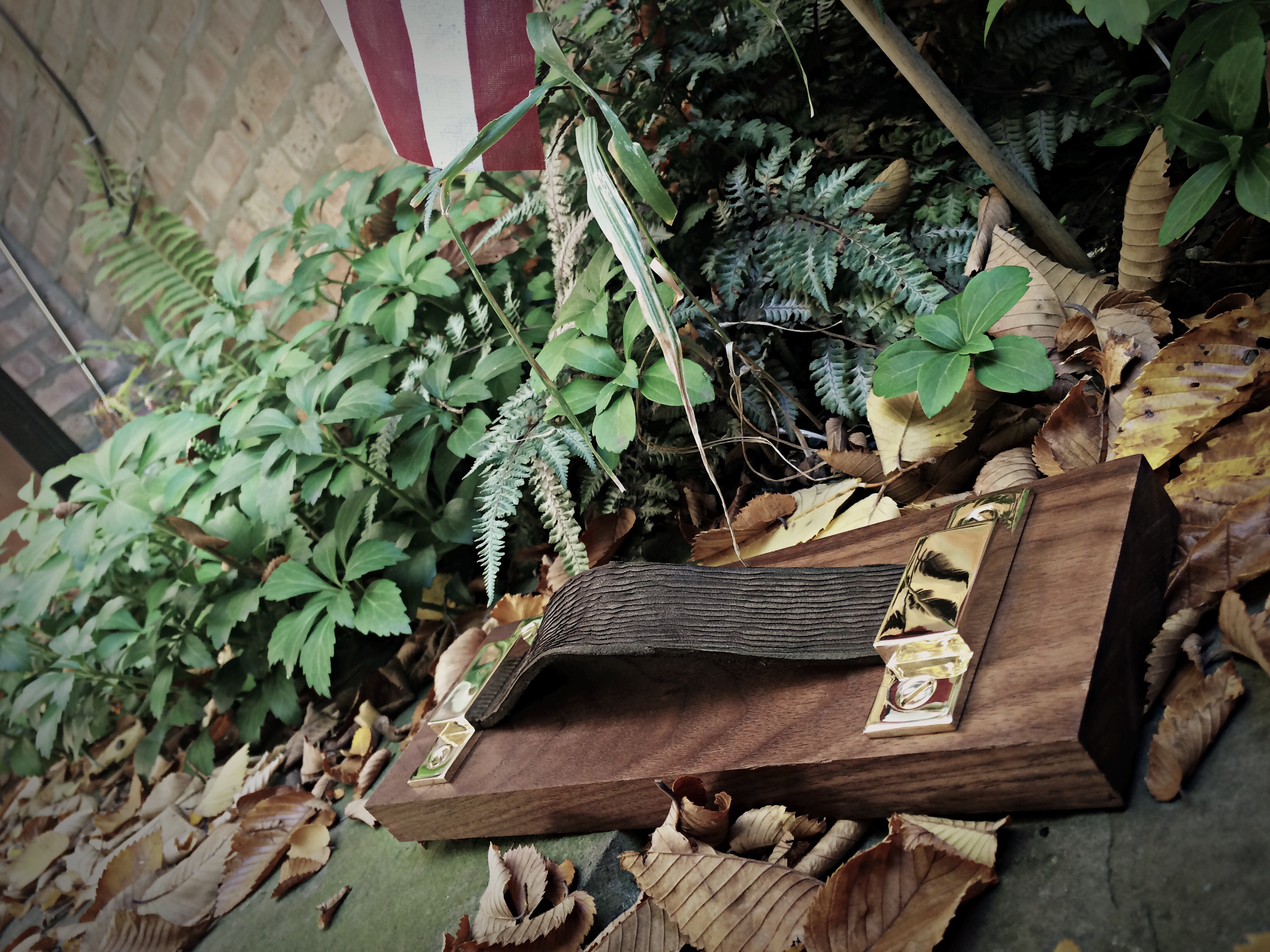 Here is a neat nature shot of our new mod leather pull featuring Moore & Giles blade leather.
We are very, very pleased with the way this turned out. With all the different finish and leather combinations, the pull possibilities are endless! Looking forward to utilizing this part for projects in the near future.
Stay tuned!
---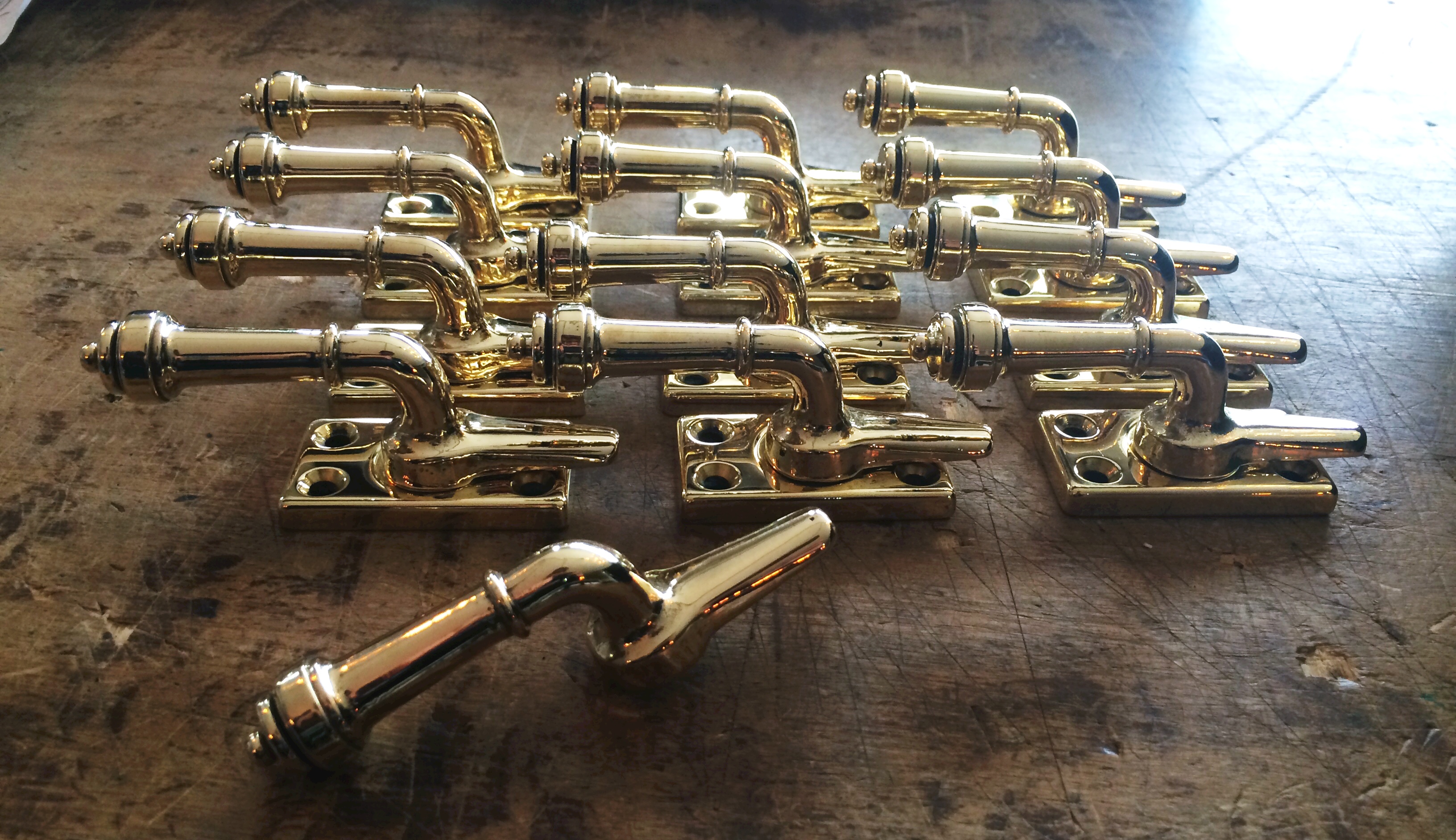 These good lookin' casement latches include custom levers that swing smooth and look fantastic!
With a clean polished brass finish, this lot of latches really turned out great.
---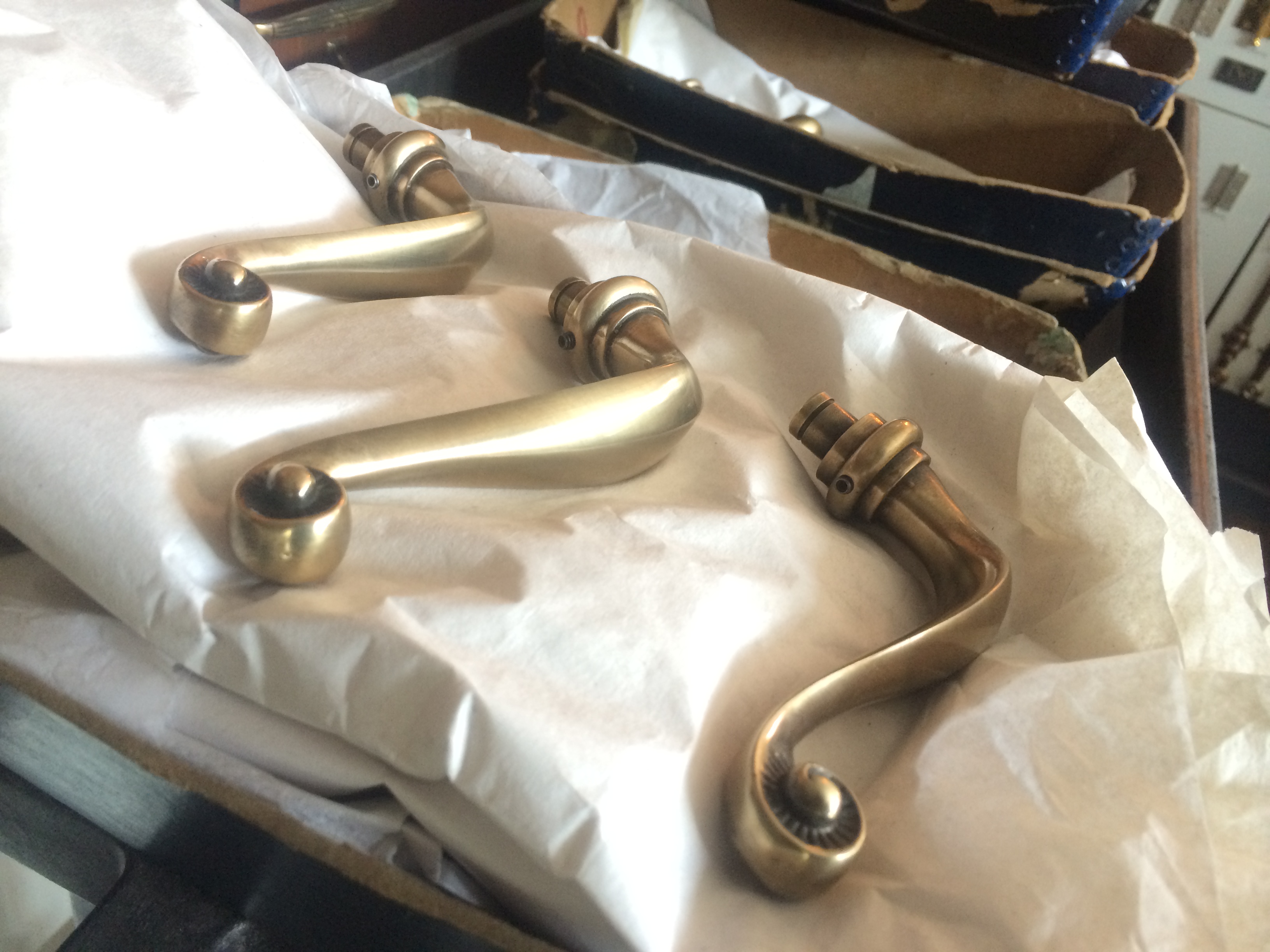 Here is some of our Palm Beach levers fresh from the shop.
After awarding the hardware with it's light antique burnished brass finish, we add a coat of wax to help bring out that stellar shine.
---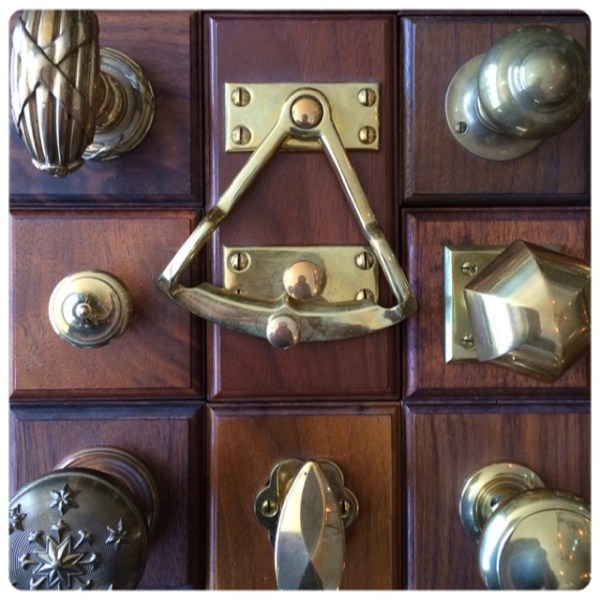 the Dutch Door Quadrant is a great way to hold both halves of a Dutch Door together.
With all of our finishing done in-house, we have the ability to match any standard or custom finish.
We look forward to implementing this neat piece of  hardware into a recent project for a NY client.
---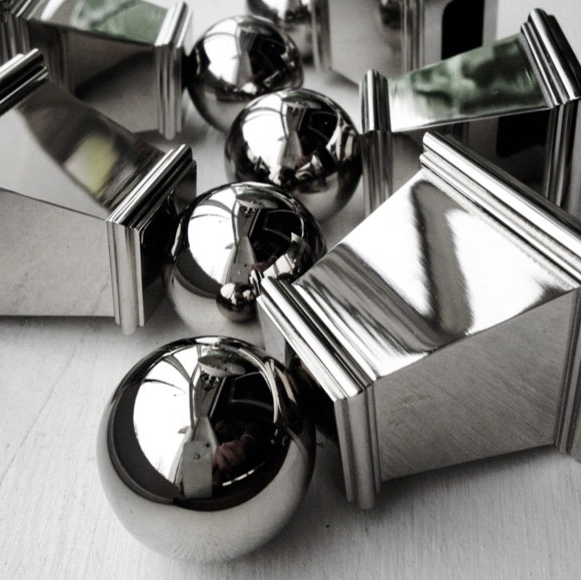 These sweet little vanity legs were machined from solid billet brass and nickel plated for a local project.  We can do custom feet / wraps / caps / etc.
---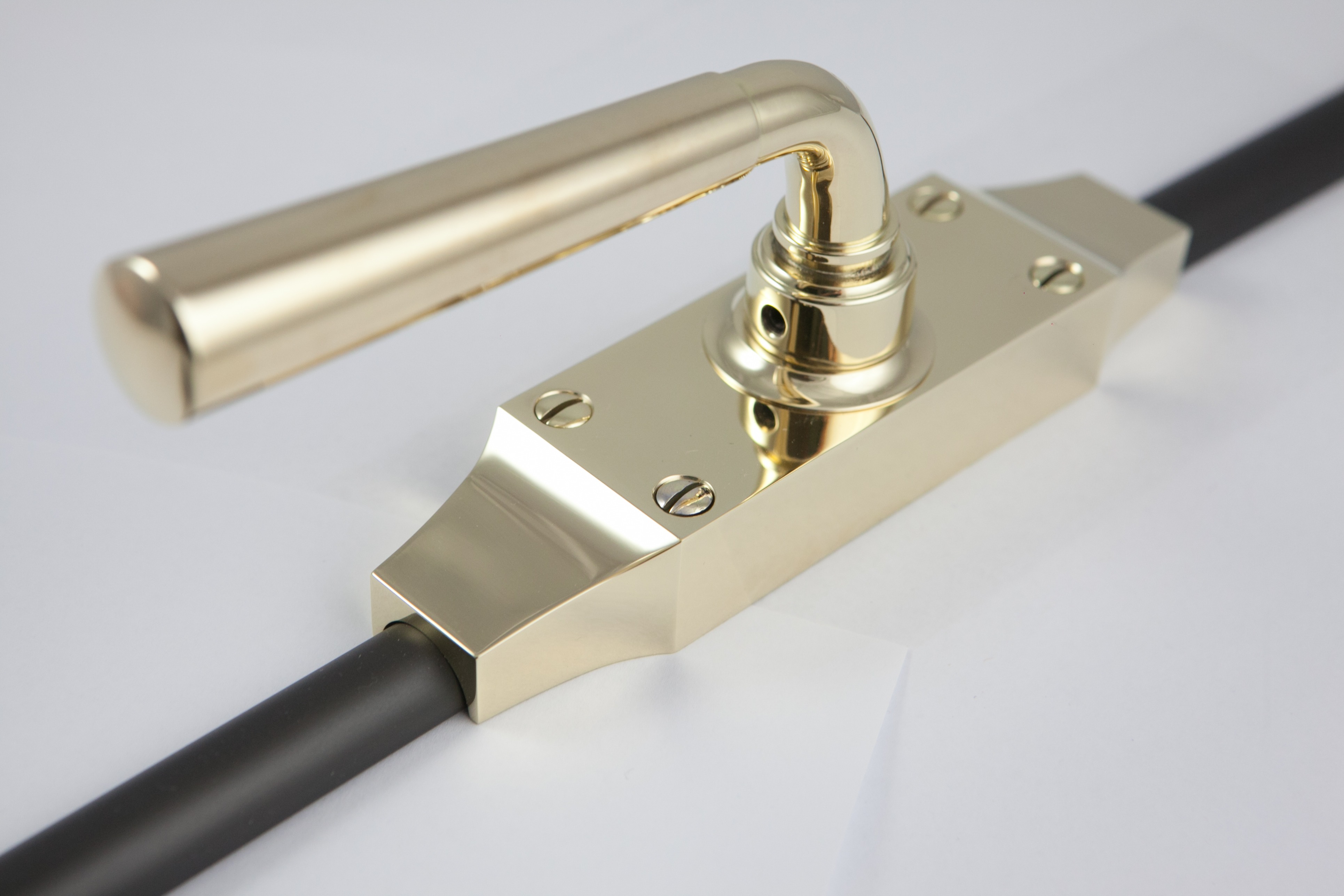 Some of our standard levers can be used with our cremone bolts.  Often we do a dark iron finish on the cremone rods (over solid brass so you can change your mind later).
---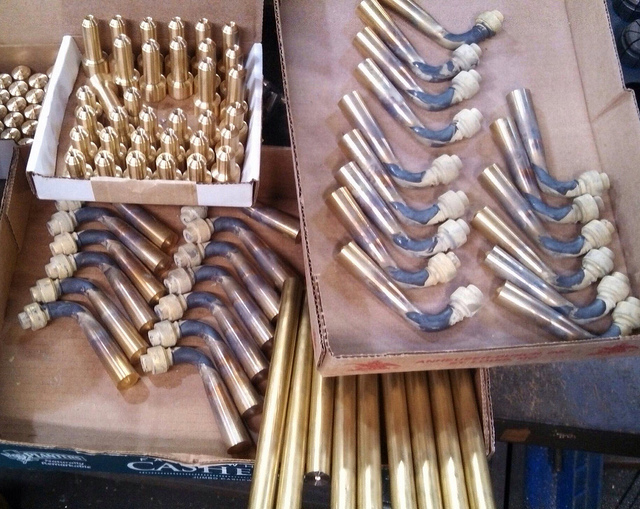 Here are some custom levers that we are making for a project in Winnetka, Illinois. They are fabricated from solid brass and turned on a CNC lathe. We will have them finished, polished brass, and installed before the end of the week.
---