Tag: antique
---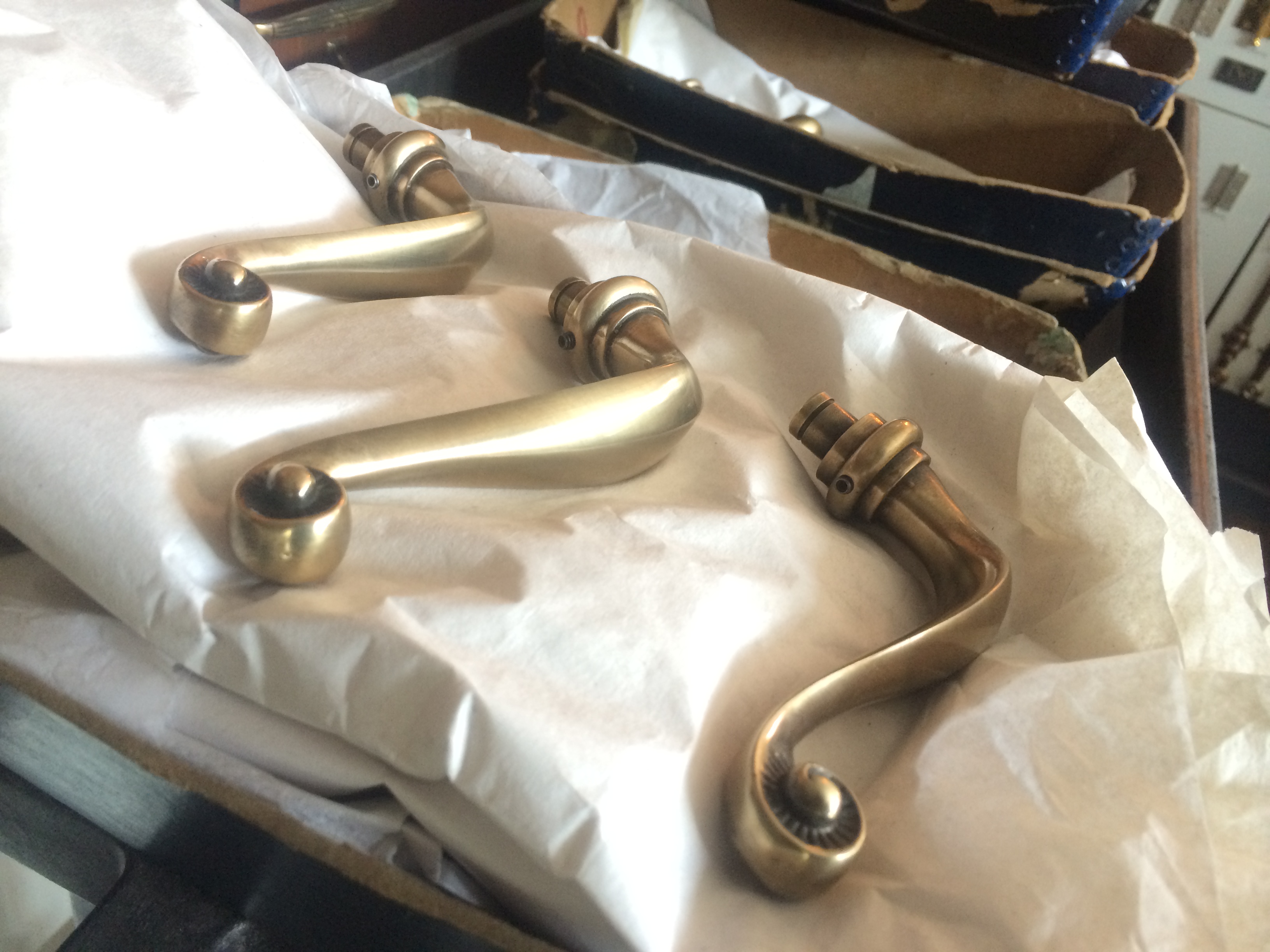 Here is some of our Palm Beach levers fresh from the shop.
After awarding the hardware with it's light antique burnished brass finish, we add a coat of wax to help bring out that stellar shine.
---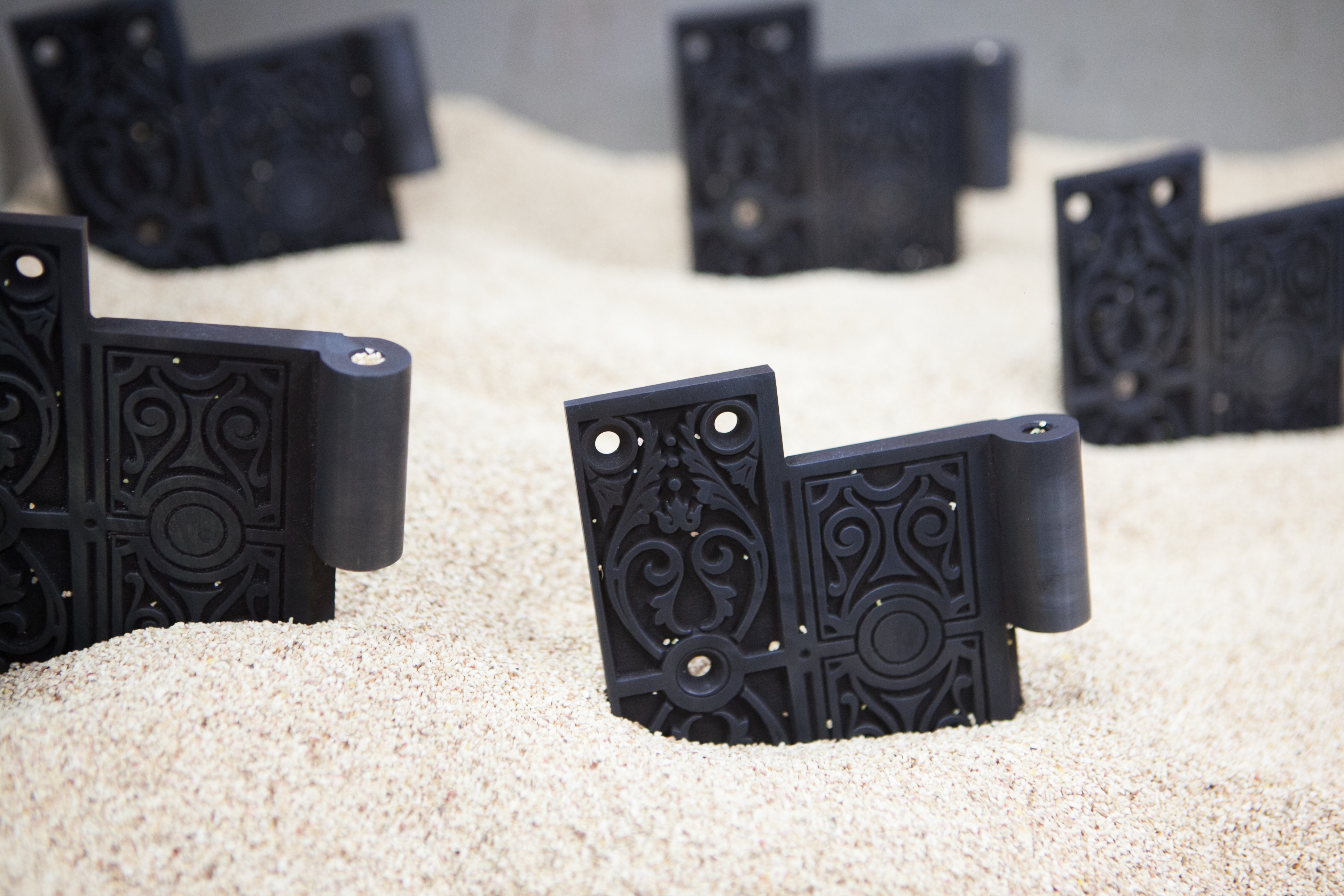 These custom cast bronze hinges are sitting in our corn cobs bin after being antiqued.  The natural corn cob is used to wick deionized water away from the part allowing for a perfect finish.  It is old school operations like this that provide you the best finishing on your hardware.
---