Tag: adler
---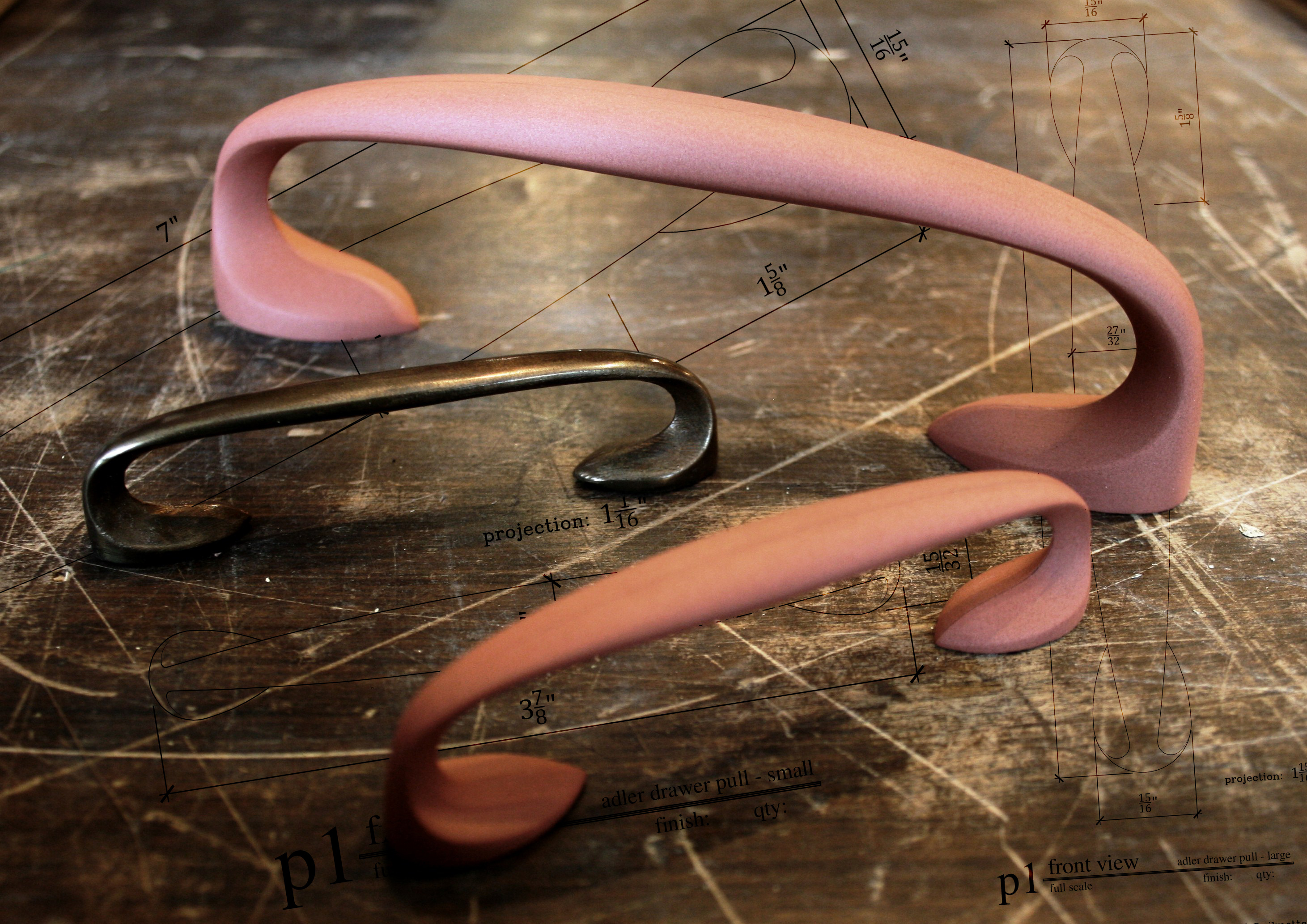 This neat photo displays the original sculpts of our Adler drawer pull, alongside an original small pull from a David Adler home just a few miles up the Lake Michigan shore from our shop.
---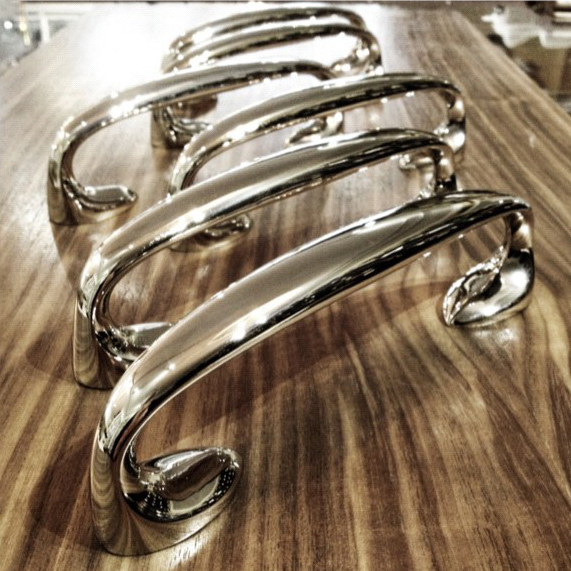 These appliance pulls are the larger version of our adler drawer pull.  These can be used on both drawers as well as appliances.  We finish these pulls to order right in our shop in any of our finishes.  This pull has a cleaned up traditional feel that will make your millwork sing with joy.
---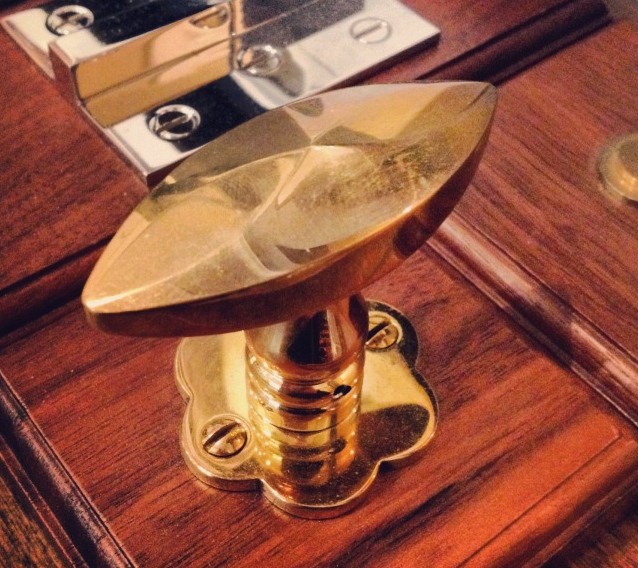 This is a replica of a knob and rose that was used on an Adler home locally.  The knob is stunning in silver as well.
---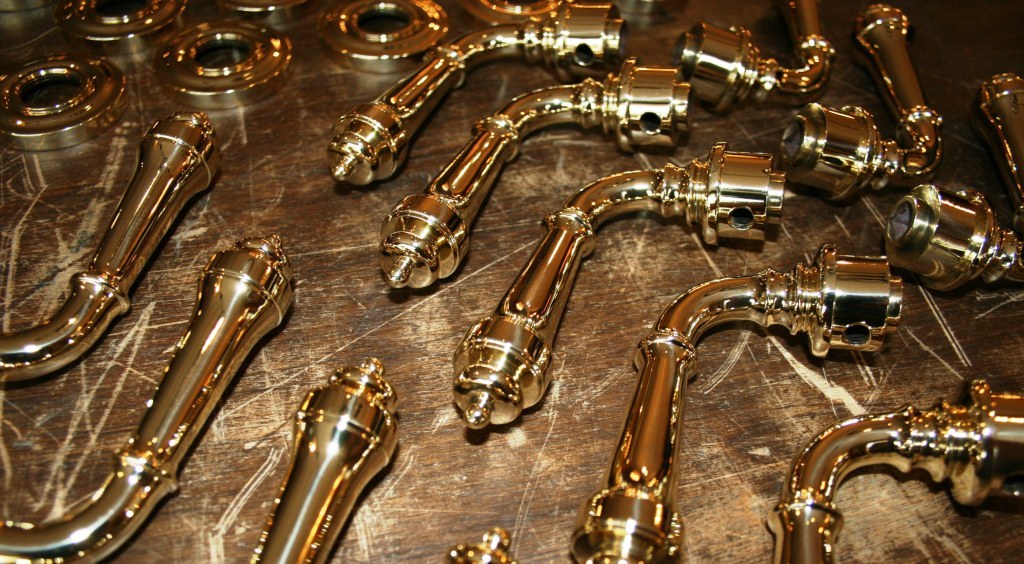 This is another lever that David Adler used on Chicago's north shore.  The lever is a simple understated design.  We turned these in solid brass and they are finished in an un-lacquered brass.
---