Category: Recent Projects
---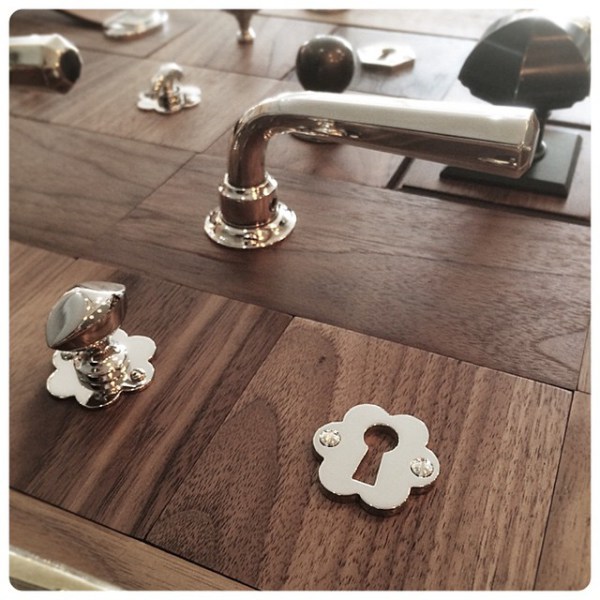 The Westminster lever has quickly become a client favorite. It's unique and elegant octagonal detail descending from the end of the lever all the way into the base, beautifully shows off it's particular finish. Accompanied by it's keyhole cover and turn piece, this hardware collection can be killer. Below you will see more of these Westminster levers taking on their respective finish.
Be sure to checkout wilmettefeed.com to set your sights on our latest projects and hardware happenings.
---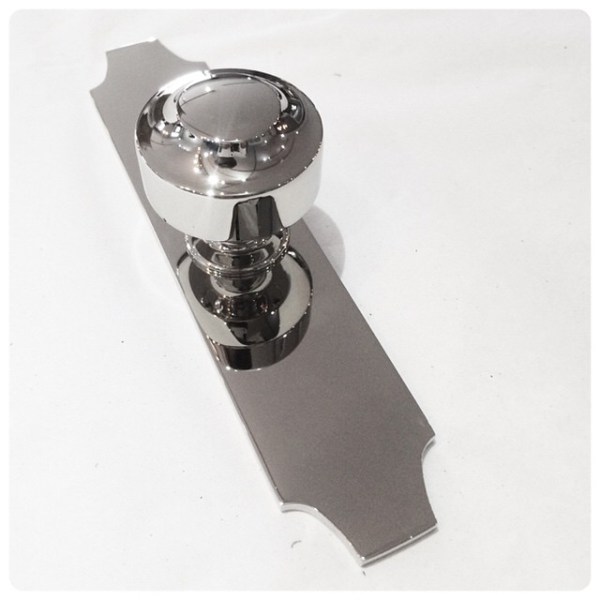 As you probably guessed, we designed this gorgeous knob & plate for a client in Naples, Florida. It's great to see how far our collection of custom cabinet hardware has grown and continues to grow.
Our clients' enthusiasm and expectations for excellence fuel our fire to work hard and produce beautiful, high quality hardware.
---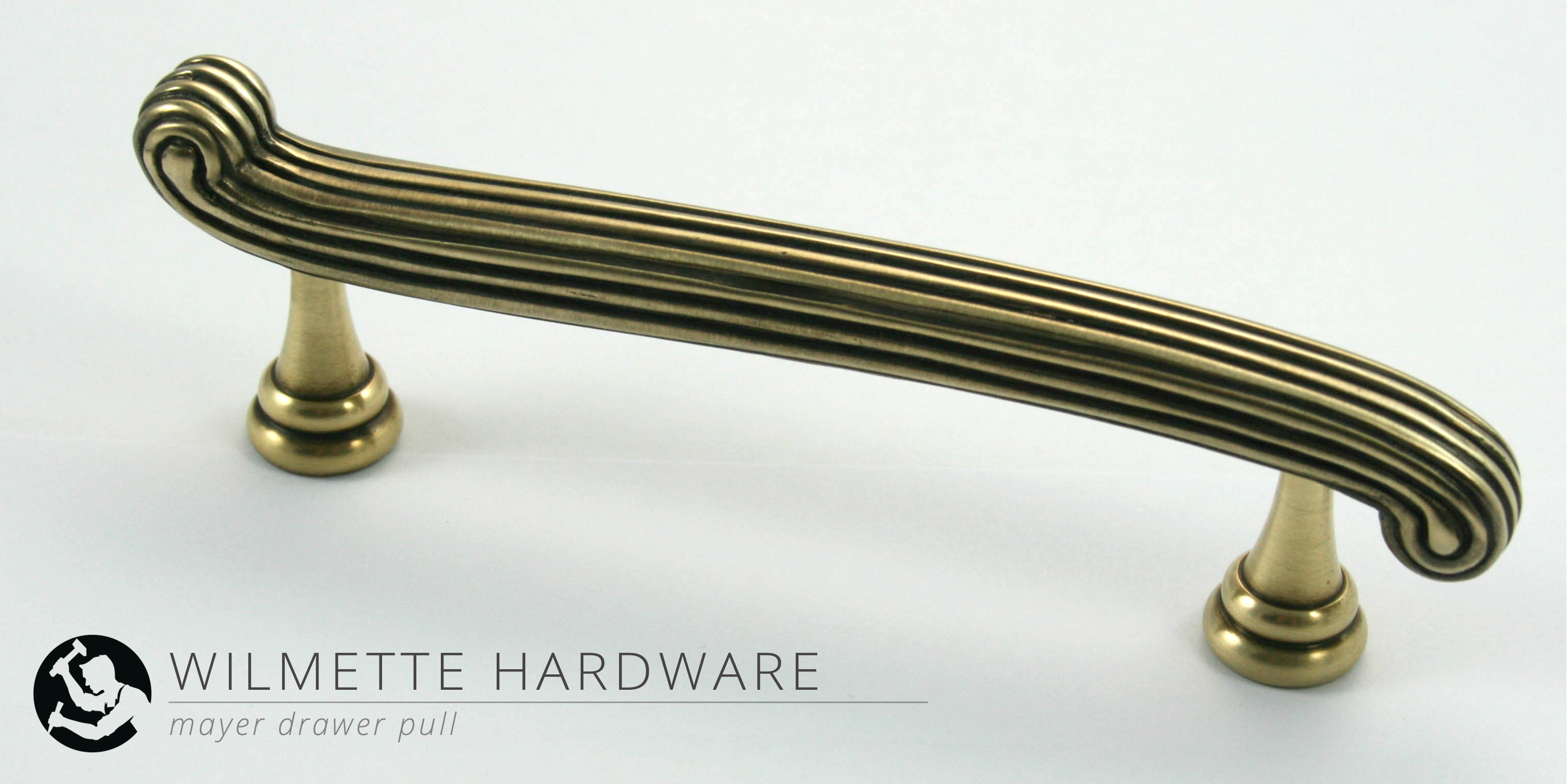 We have added another member to the "Mayer" hardware family! ( family photos below )
To produce this pull, a professional sculptor brought our design ideas to life by creating a scaled prototype which we later replicated in solid brass through casting. This process really helped us hone in on sizing and detail decisions you can't commit to on paper. Happy Hardware!
---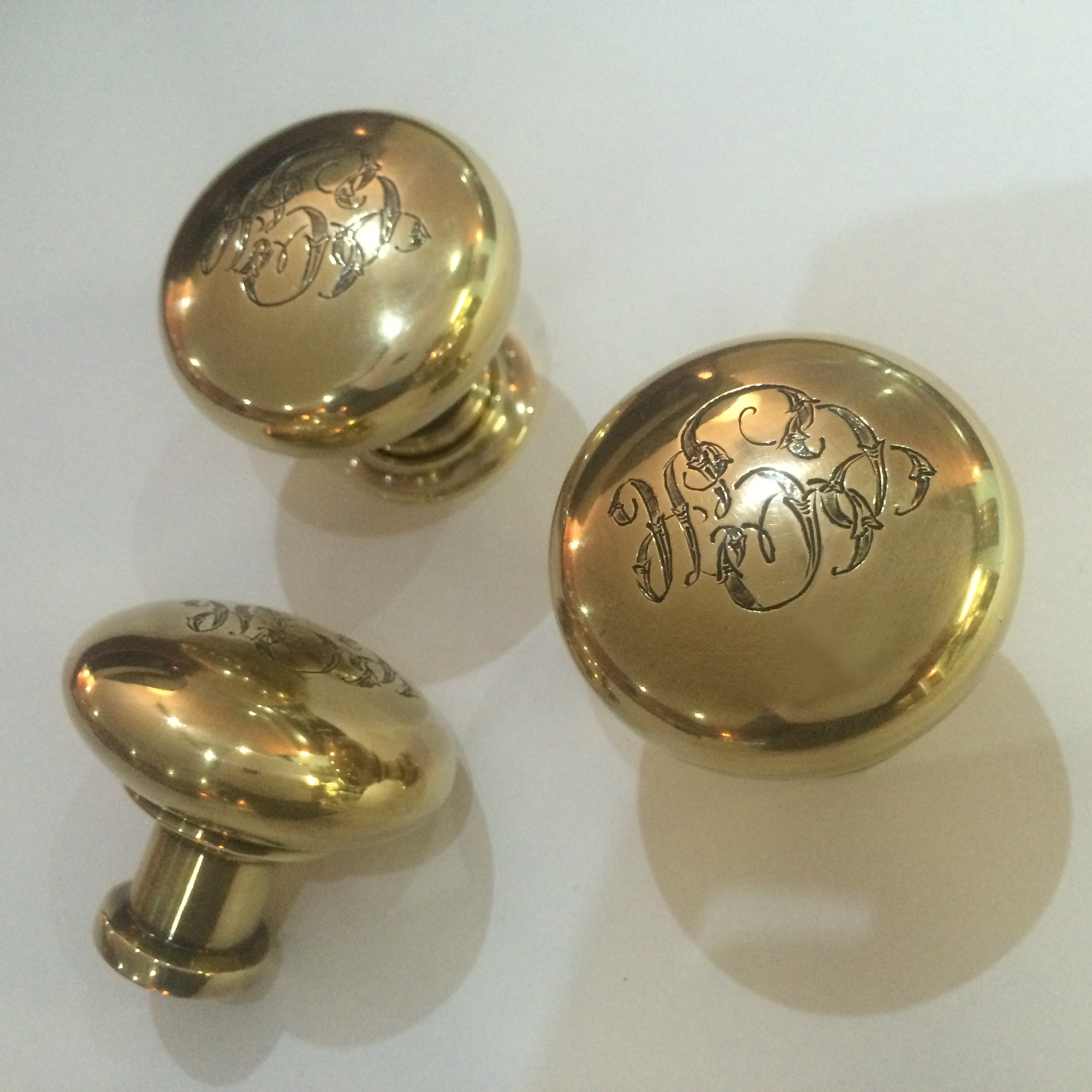 Prior to finishing, these solid brass knobs were engraved with a custom monogram for a client here in the North Shore. This fascinating feature adds an extra personal touch to the homeowner's custom door hardware.
The monogram design and detail look gorgeous once paired with a burnished light antique brass finish.
---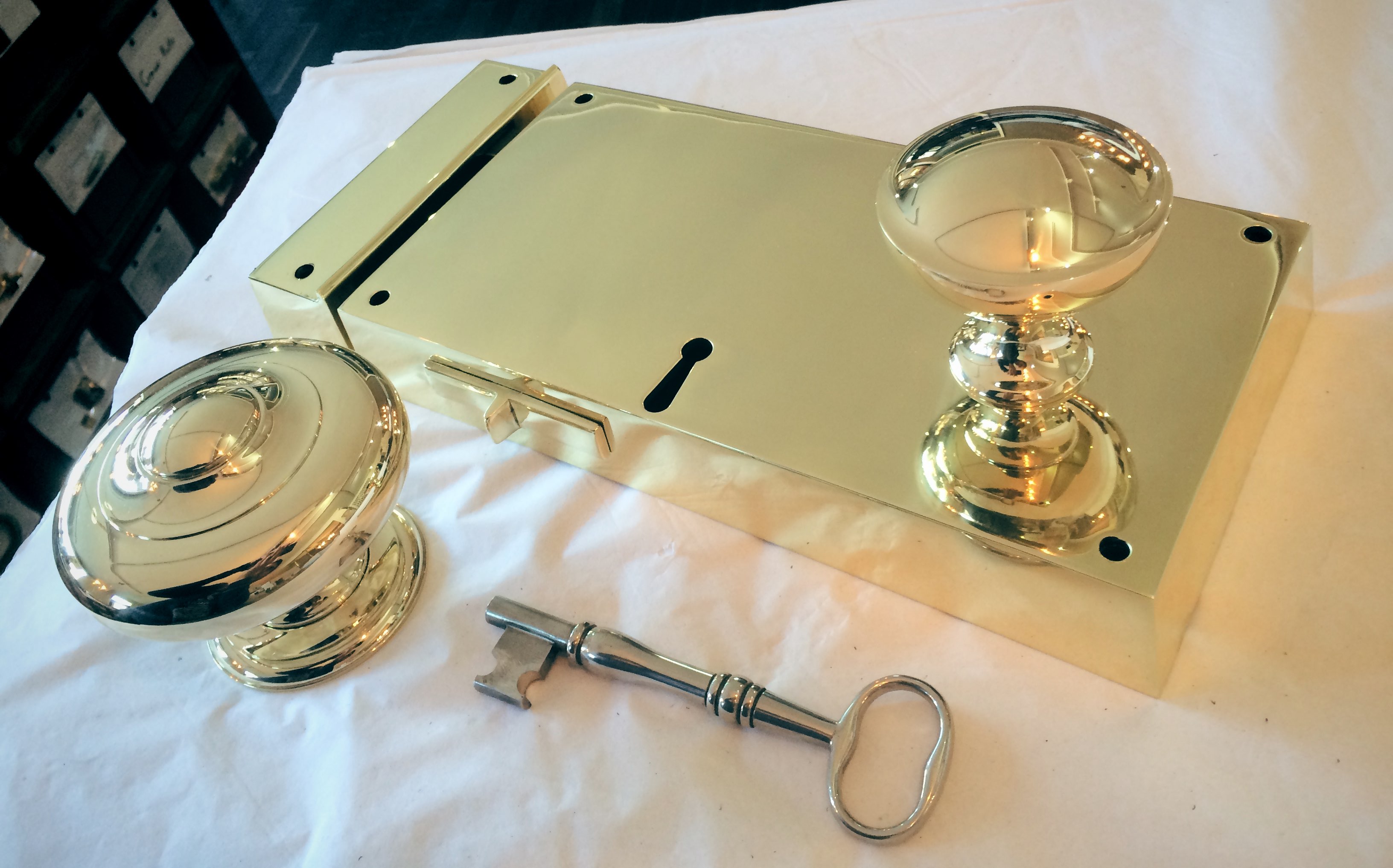 Here are a couple photos of entry hardware we did for a client in Highland Park, Illinois.
Complete with a 14″ rim lock set and our 4.25″ solid brass Georgian door knob, this polished brass entry set obviously isn't messing around.
---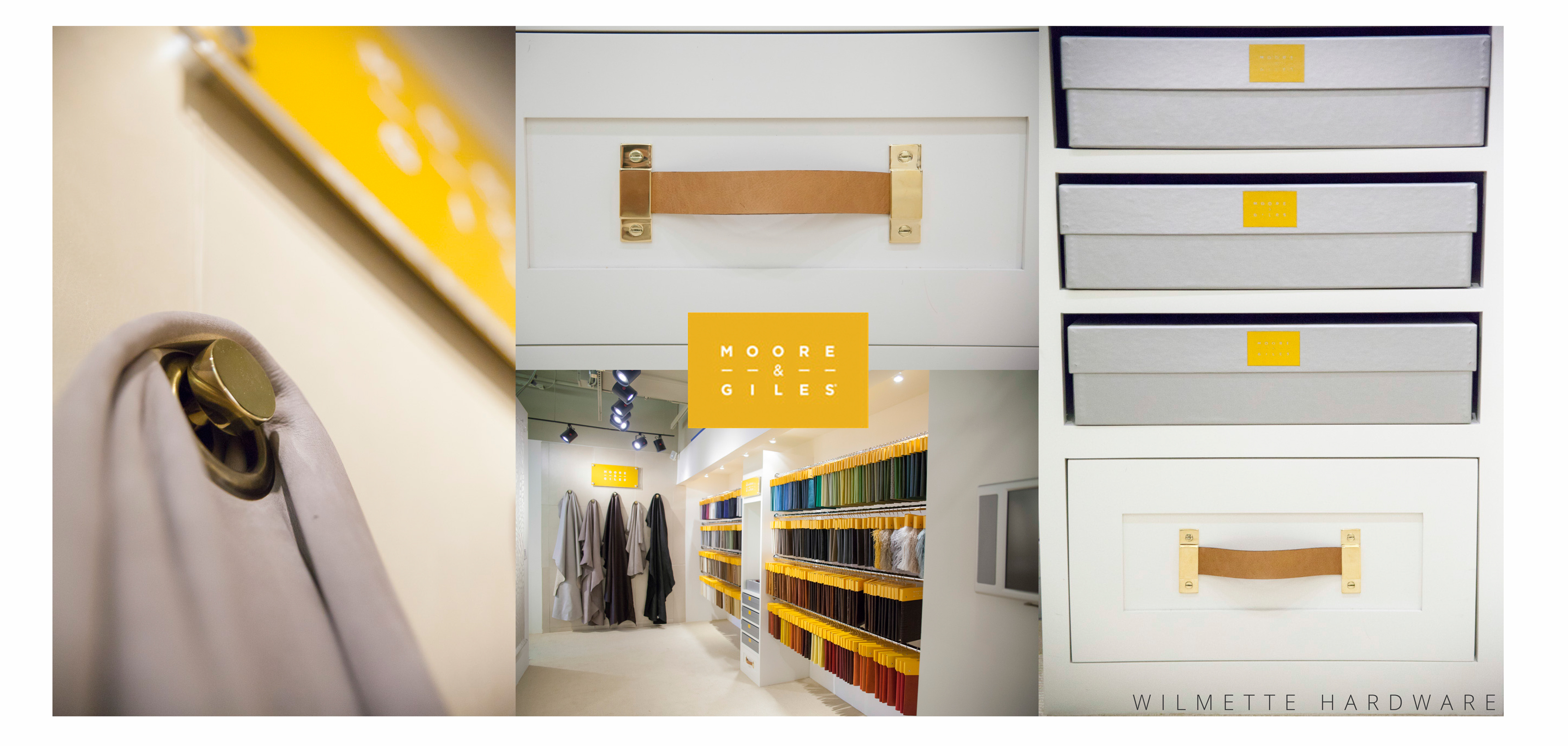 Lately we have been doing some truly awesome work with Moore & Giles … implementing their quality leather into our custom hardware.
This past week they finished setting up their showroom in Boston and it looks amazing!
Utilizing some of our hardware (mod knob hooks, mod leather pull) .. We are very proud to be a part of such a stunning showroom!
Here's a neat video to see the progress for yourself:
http://vimeo.com/mooreandgiles/review/108686486/fa2dfd16d2
---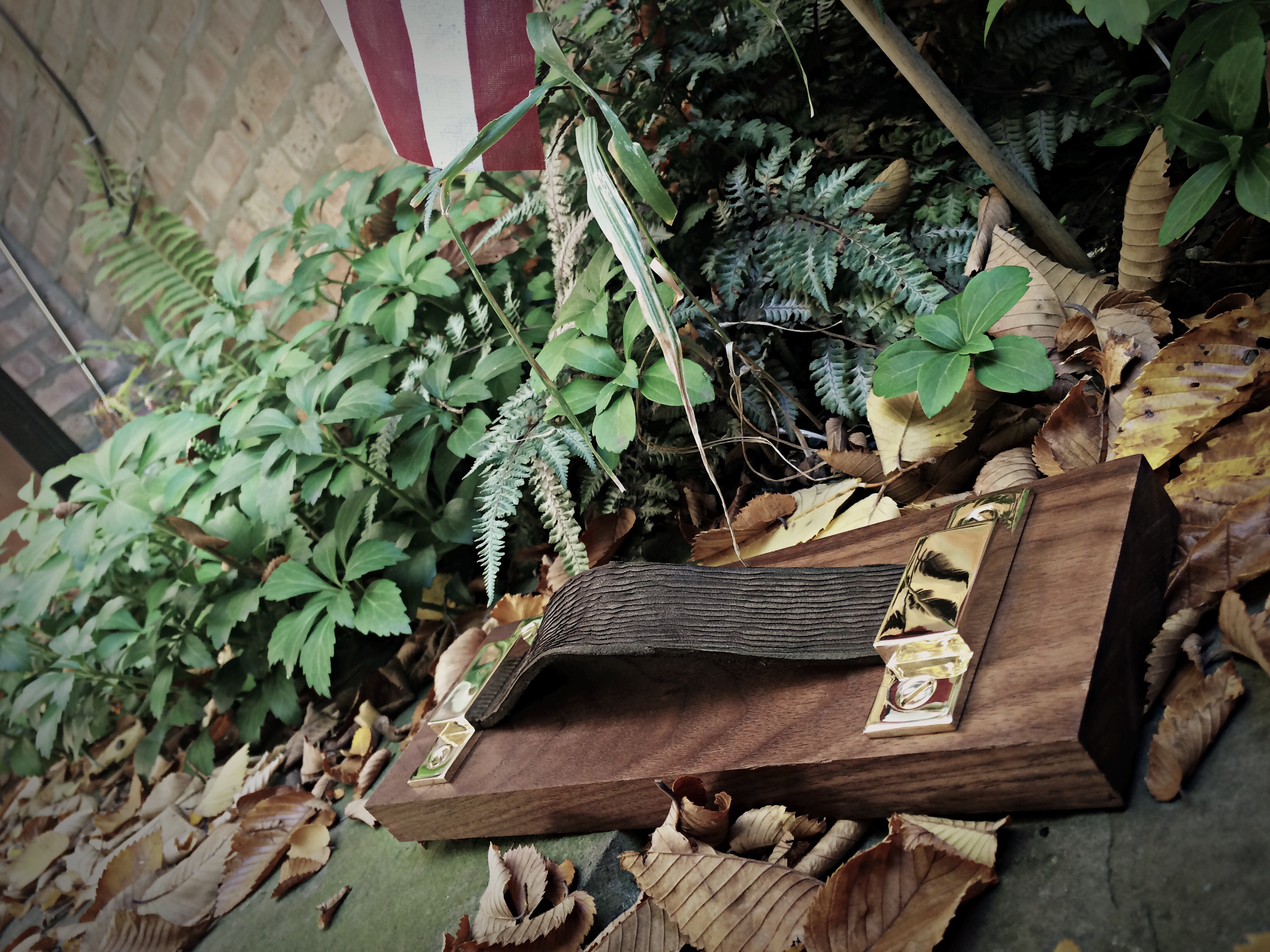 Here is a neat nature shot of our new mod leather pull featuring Moore & Giles blade leather.
We are very, very pleased with the way this turned out. With all the different finish and leather combinations, the pull possibilities are endless! Looking forward to utilizing this part for projects in the near future.
Stay tuned!
---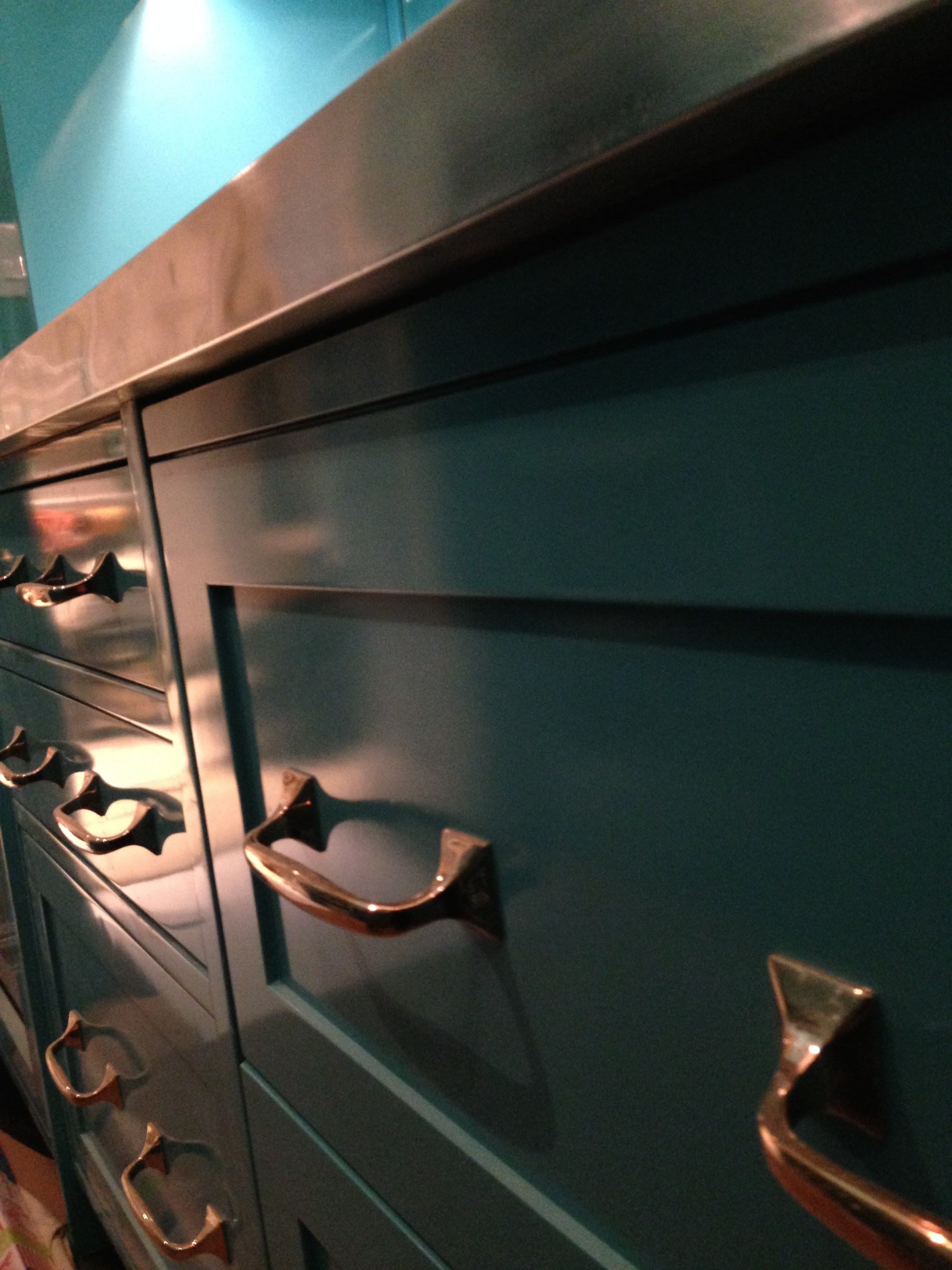 We love seeing our hardware in action.
Here are some photos of our Winthrop Pull and Traditional Icebox Latch installed in a client's home.
This kitchen cabinetry turned out just gorgeous!
---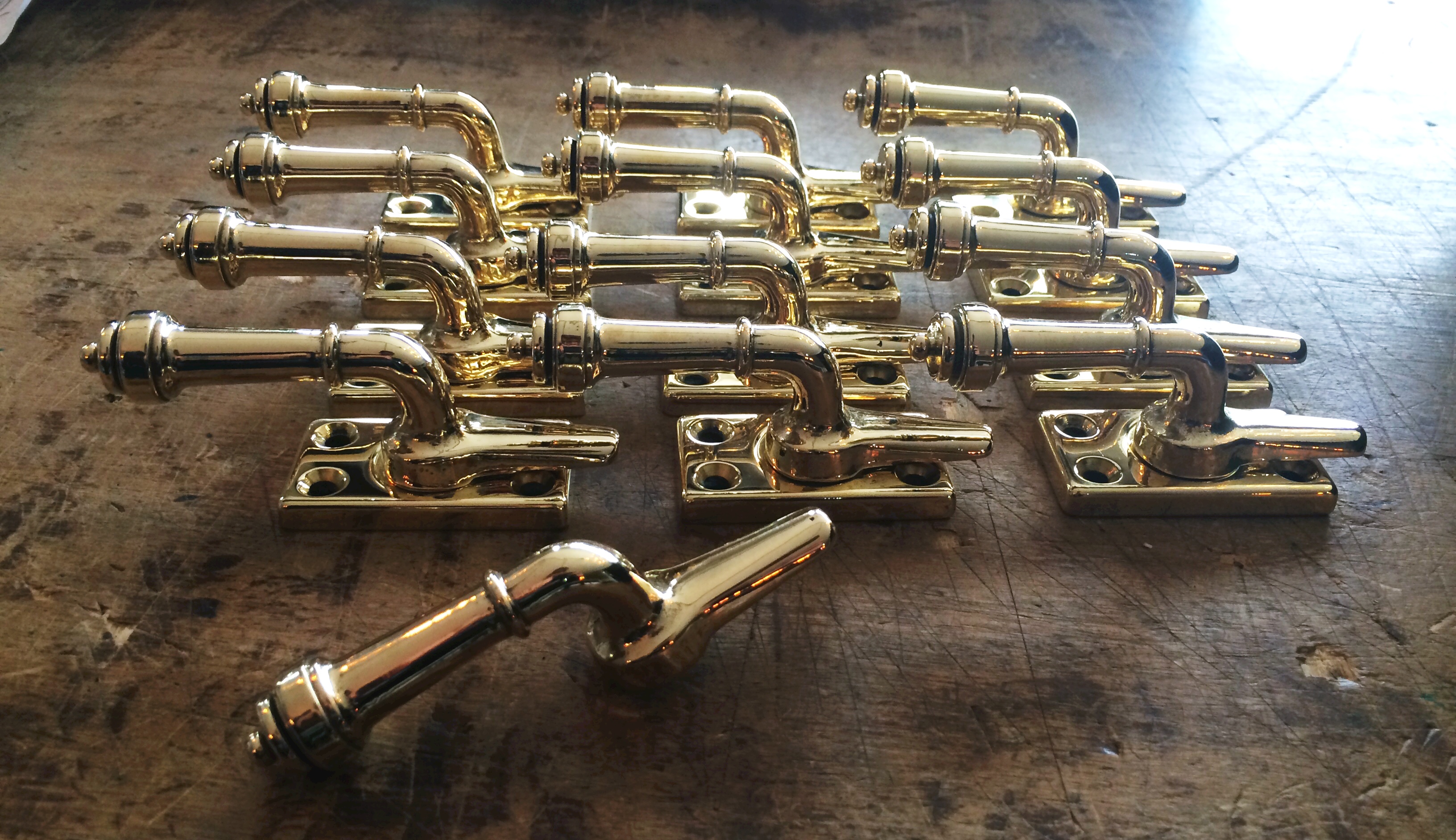 These good lookin' casement latches include custom levers that swing smooth and look fantastic!
With a clean polished brass finish, this lot of latches really turned out great.
---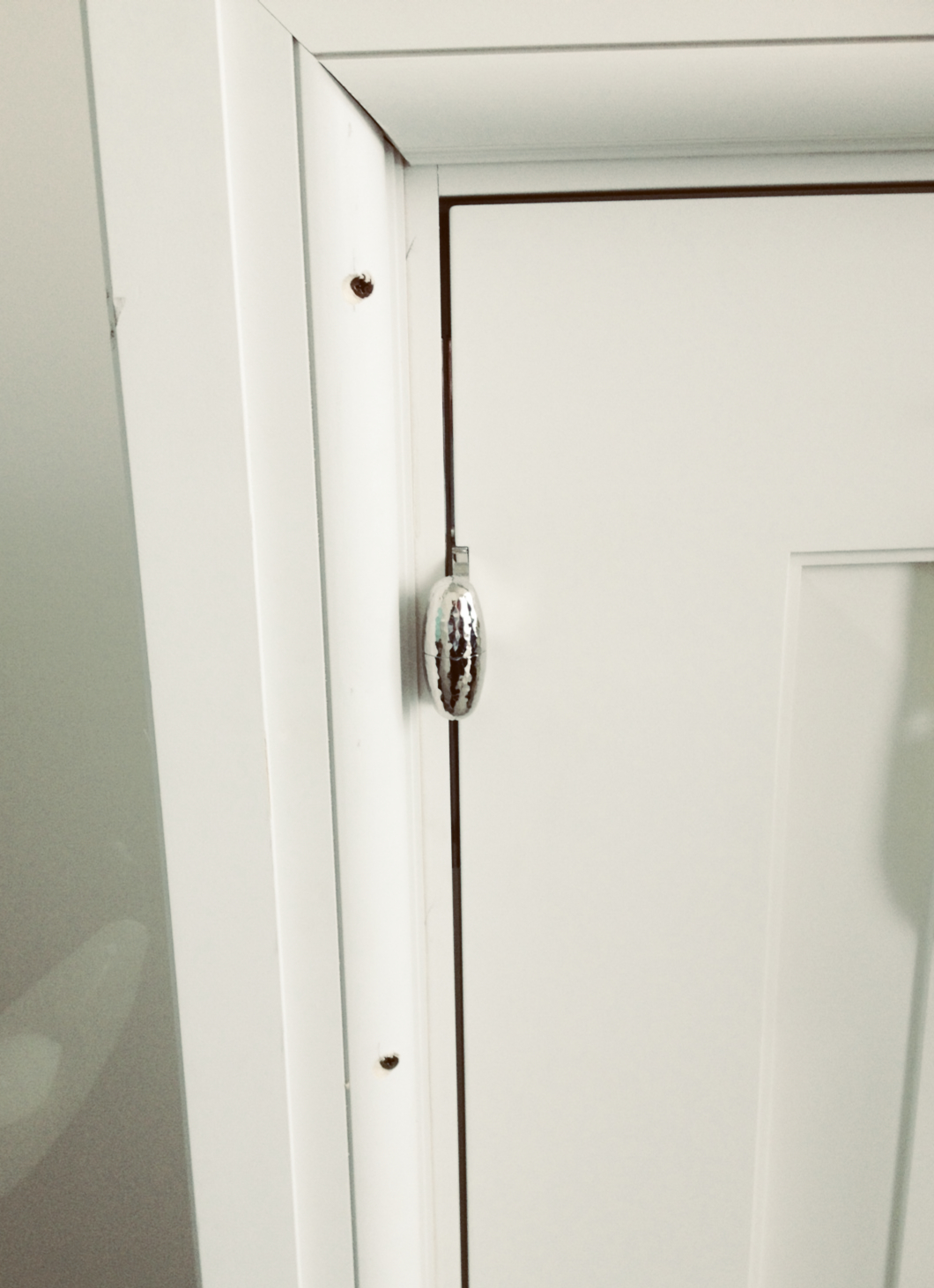 Here is a look at an application of our new hand hammered olive knuckle hinge in polished nickel.
With it's integrated needle bearings, this hinge is surefire to swing nice and smooth.
---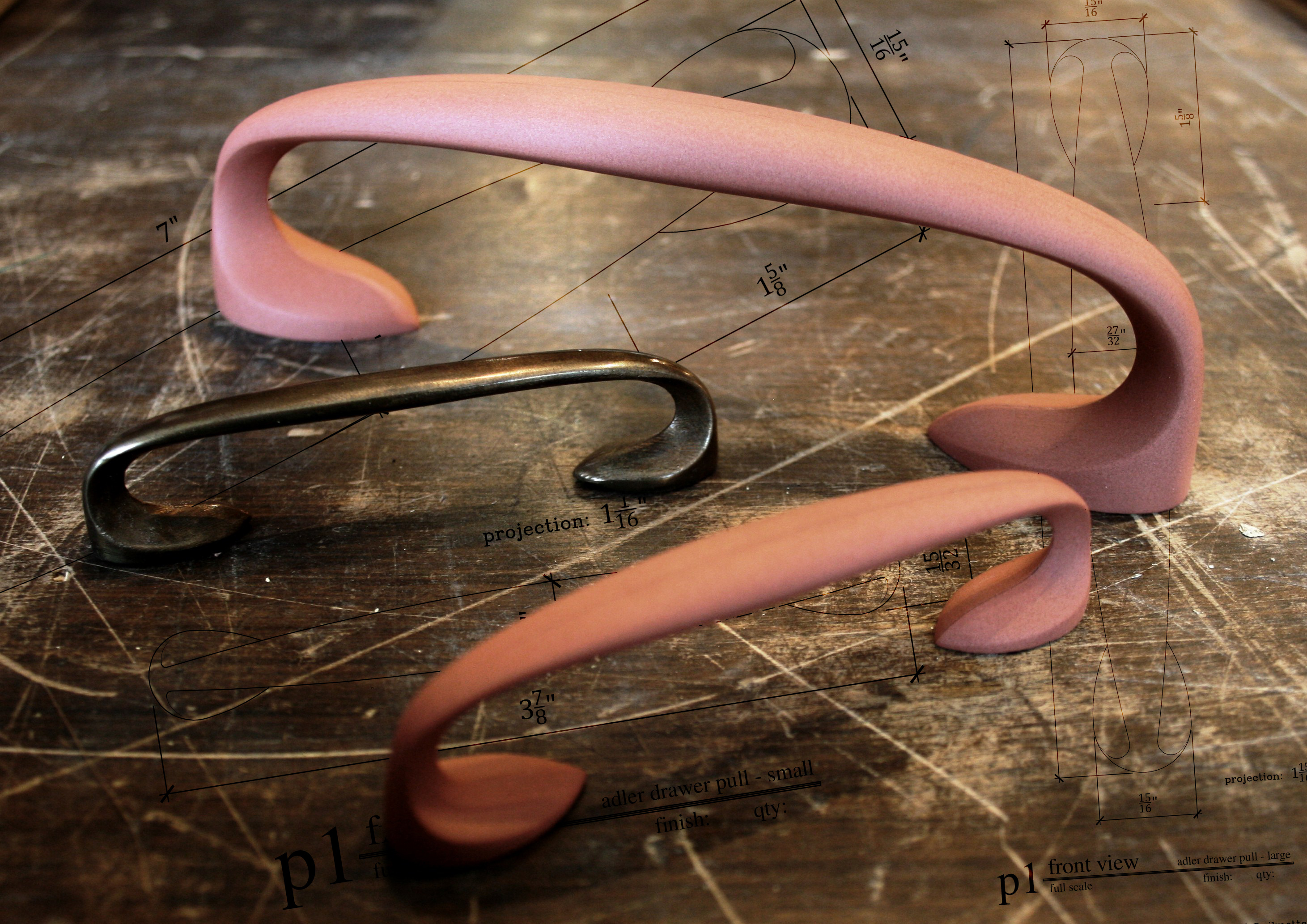 This neat photo displays the original sculpts of our Adler drawer pull, alongside an original small pull from a David Adler home just a few miles up the Lake Michigan shore from our shop.
---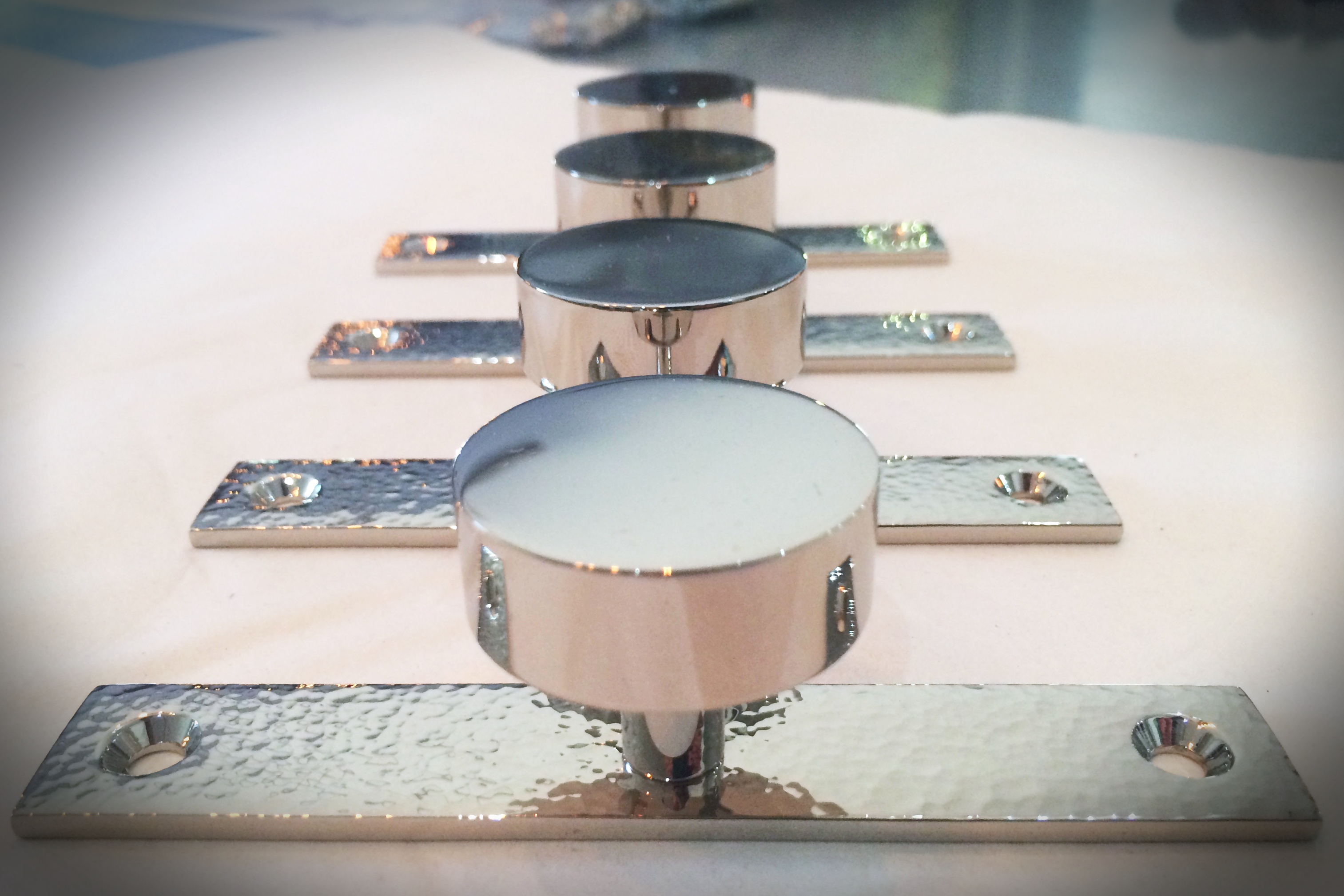 This gorgeous set of cabinet hardware involves a rather detailed process worth noting.
Although it is time consuming, we make sure each individual plate takes a "beautiful beating" until we are satisfied with the outcome. Utilizing a special tool, and a skilled craftsmen, the hand hammering is truly what makes the part.
---