Category: Finishes
---
These are the raw castings of pocket door hardware we are making for a Chicago project. They will be finished in a soft 'butler' bronze and hand waxed.
---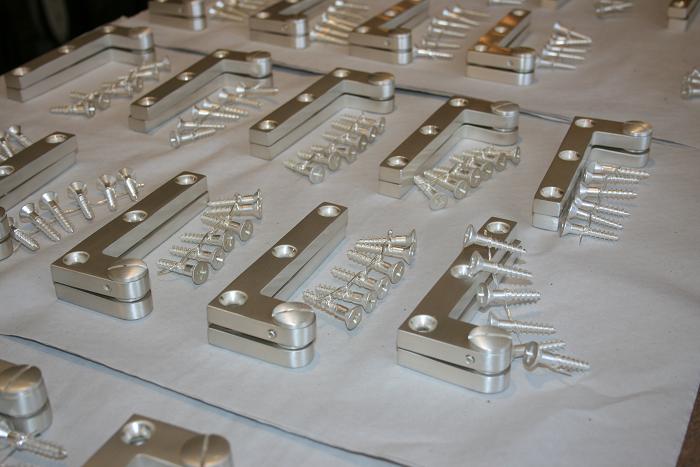 These solid brass offset pivots were finished in satin silver for our client in New Jersey. They also have a clear coat that will aid in the prevention of tarnish.
---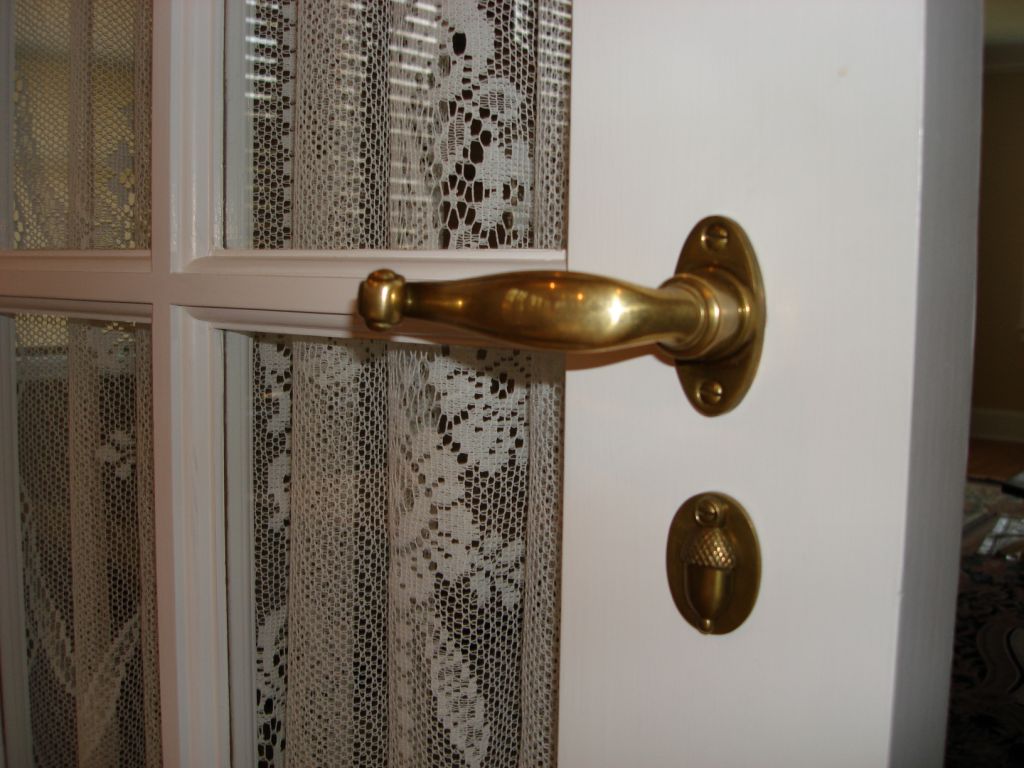 The captioned photos here are of an installation in New York, our finish is an old brass with wax. Most of the hardware was original and the balance was made for the remodel/addition.
---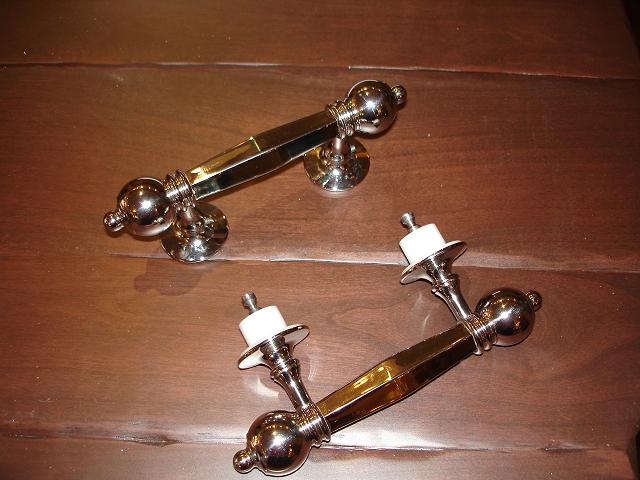 These are some custom shower door pulls prepared for a local client. They are finished in polished nickel. We offer most of our pulls in a glass door mount set-up.
---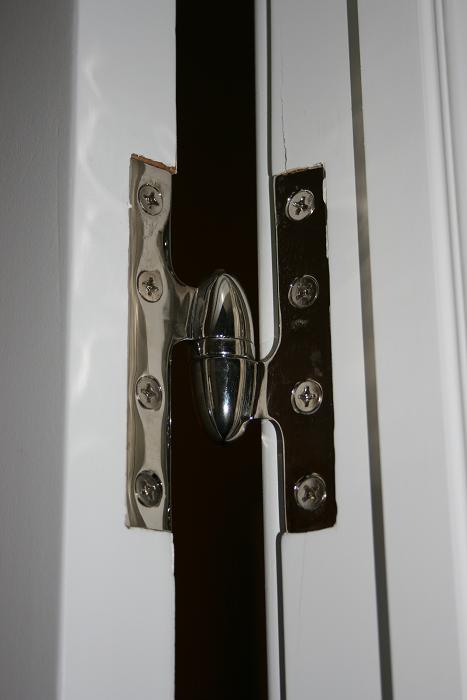 Sometimes a new hinge just isn't made like the old one – take a look at this situation the new hinges are on the left and the old hinges are on the right. Take note on how the new deltana hinge has actually pulled and bent from its' lower leaf. The old rixon hinge is ready for another 100 years – even the tasteful screw placement is appealing. Remember in previous entries how we have discussed slotted vs. phillips screws – this is a great chance to see them side by side.
---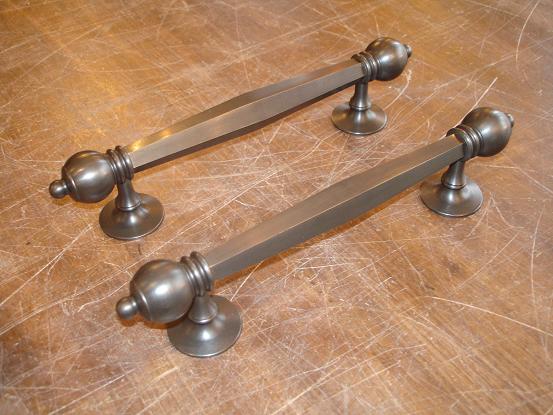 The captioned hardware was made for a project in Chicago, Illinois. These pulls were fabricated in solid brass and then finished in oil rubbed bronze.
The inspiration piece was sand cast in one piece. The hardware captioned was fabricated using CNC equipment and each pull contains 7 pieces – giving it the detail and crisp nature the original did not have.
---
These levers and rosettes were made based on an original from the home. All the hardware was manufactured in bronze and finished in satin nickel. This captioned hardware was part of a project installation in Fort Worth, Texas (also containing knobs and plates which will be photographed soon).
---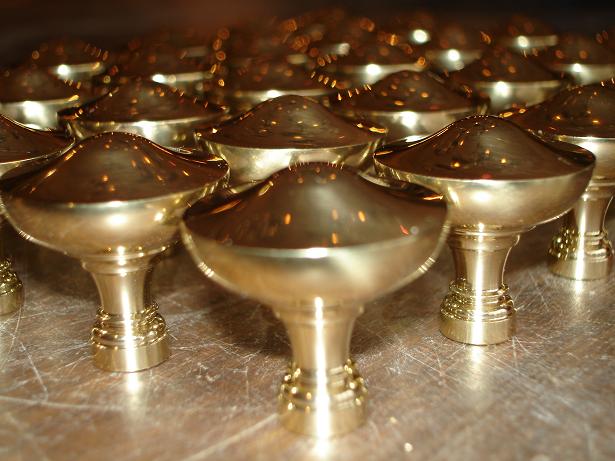 These cyma cabinet knobs are finished in un-lacquered butler brass. They will be used in a butler's pantry in Chicago, Illinois. The back of the knob is extremely pleasent to the touch.
---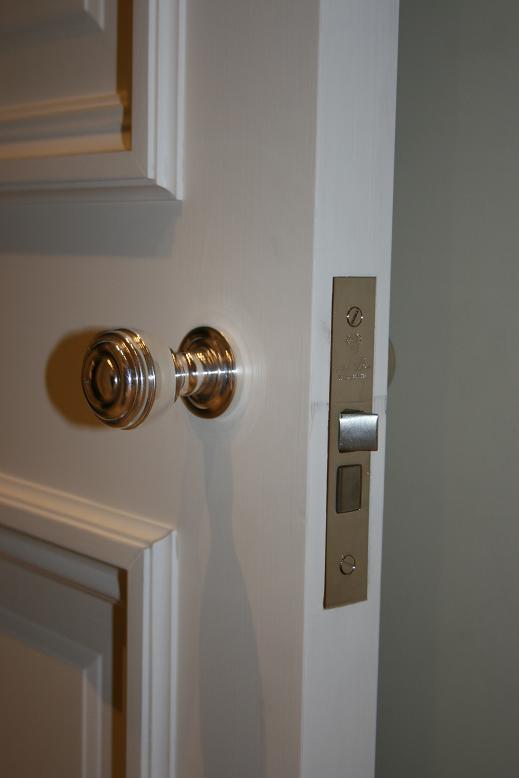 This hardware was installed on a home in Naperville, Illinois. The Amphora knobs were finished in both silver and nickel (bathroom, mudroom, etc.). Doors are often pre-milled to accept our mortise case and only need to be face bored on the job-site. We often coordinate installation for customers as well.
---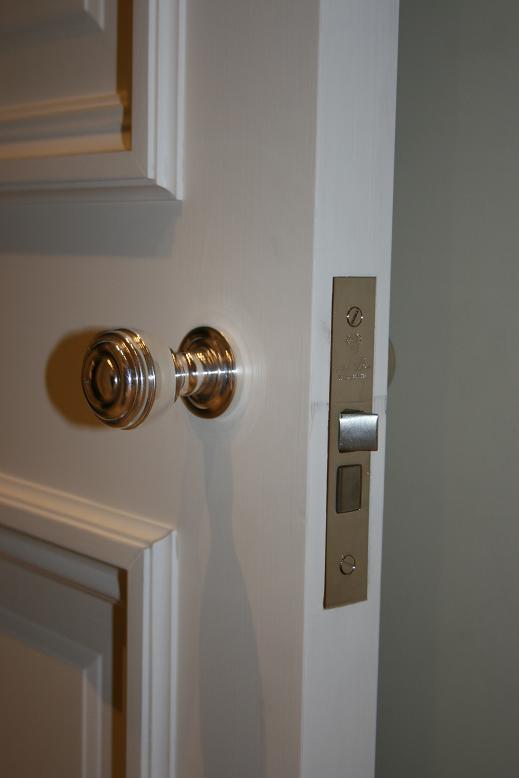 These glass knobs were part of a Naperville, Illinois hardware package on a "New Old House" – the hardware also included our Amphora knobs in both silver and nickel.
---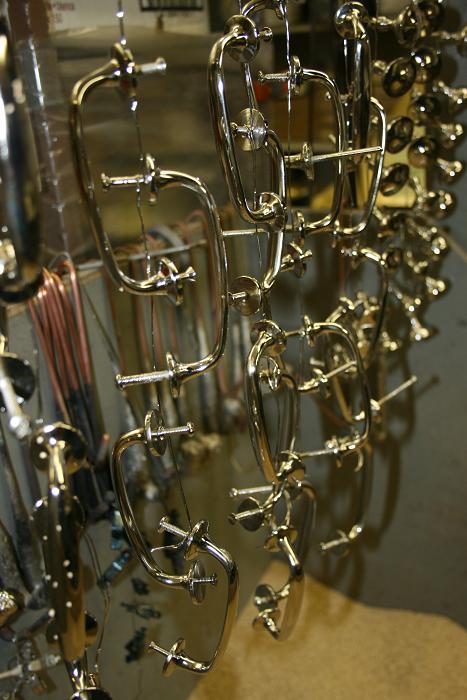 This hardware is for a client kitchen in Chicago, Illinois. The hardware will be finished in satin nickel and delivered this week! We are also making polished nickel tiles for their powder room.
---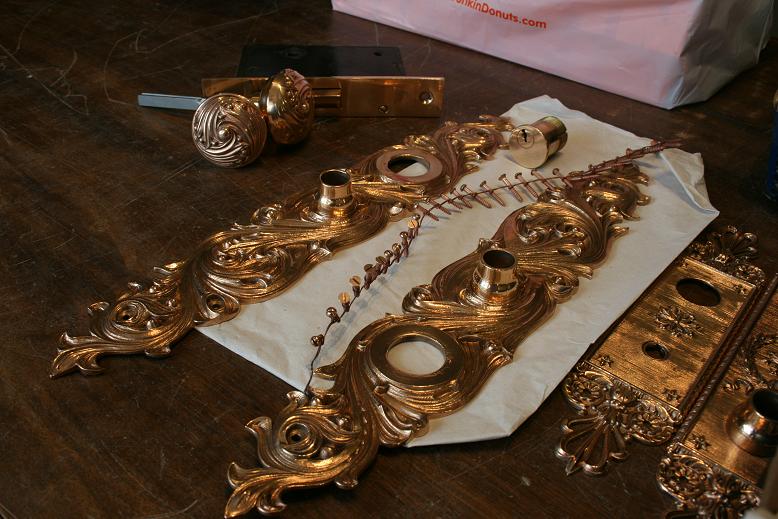 This is a solid bronze entry set (originally manufactured by Yale & Towne). This set has been cleaned and waxed for a Chicago home.
---