Category: historic finish resource
---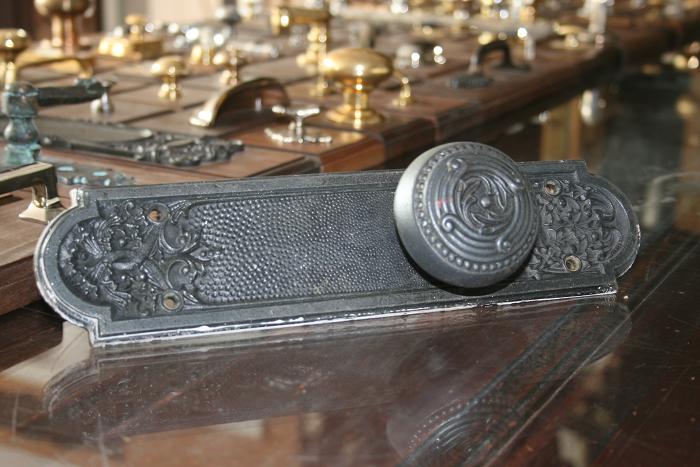 Bower-Barf is a black rust-resisting finish applied to steel and iron only and is not applicable to non-ferrous metals. It is named after two men, Mr. Bower and Mr. Barff, who originally developed the process.
Iron or steel items to be finished are heated in special furnaces to approximately 1700 degrees Fahrenheit, at which temperature they are cherry red in color. While at this temperature, live steam and volatile hydrocarbon liquids are injected in to the furnace for a period of several minutes. The chemical action of the heat, water-vapor and hydrocarbon gases on the iron and steel is such that the surface of the items being treated become oxidized and carbonized. The surface becomes covered and impregnated with a hard, non-porous, grayish-blackish coating. The surface with this treatment practically becomes impervious to moisture. After parts are removed they are dipped … Read More »
---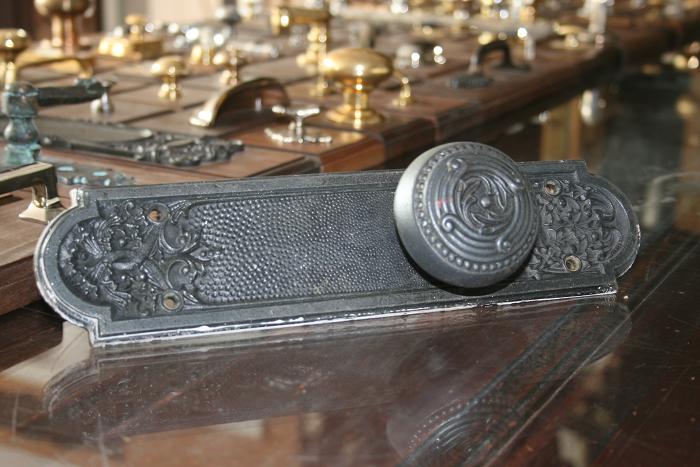 This hardware is for a historic building in Chicago we are restoring all the hardware on. The finish is Bower-Barf — we are in the process, developing a historic finishes resource to assist homeowners, designers and architects with determination and the historical process of plating and finishing.
Much of these finishes cannot be done today because of environmental regulations. However, new technologies and processes allow us to achieve the same final finish with a more advanced and cleaner process. Unfortunately most of the time the labor involved with even the new process is just the same if not more intense.
---