Category: Finishes
---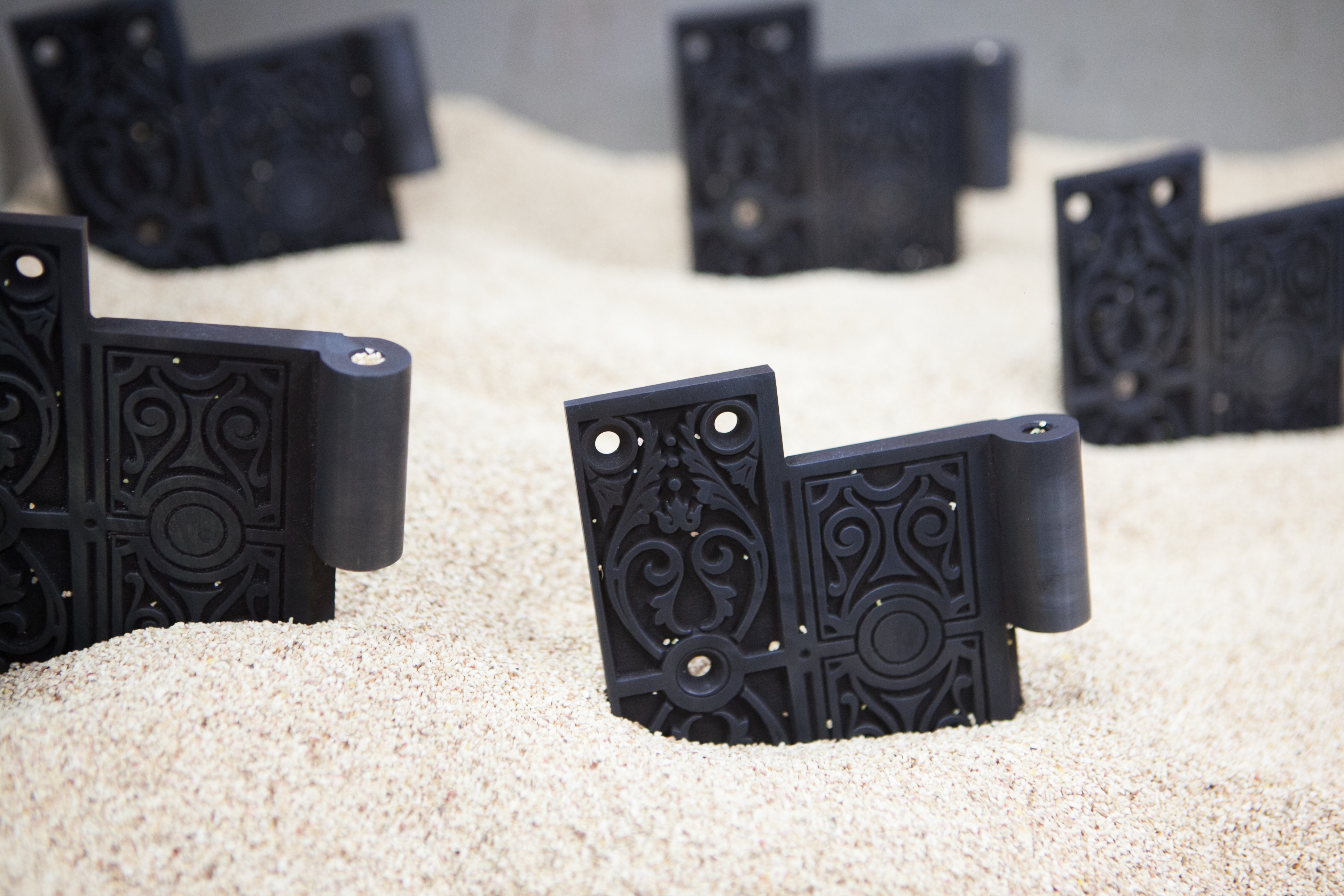 These custom cast bronze hinges are sitting in our corn cobs bin after being antiqued.  The natural corn cob is used to wick deionized water away from the part allowing for a perfect finish.  It is old school operations like this that provide you the best finishing on your hardware.
---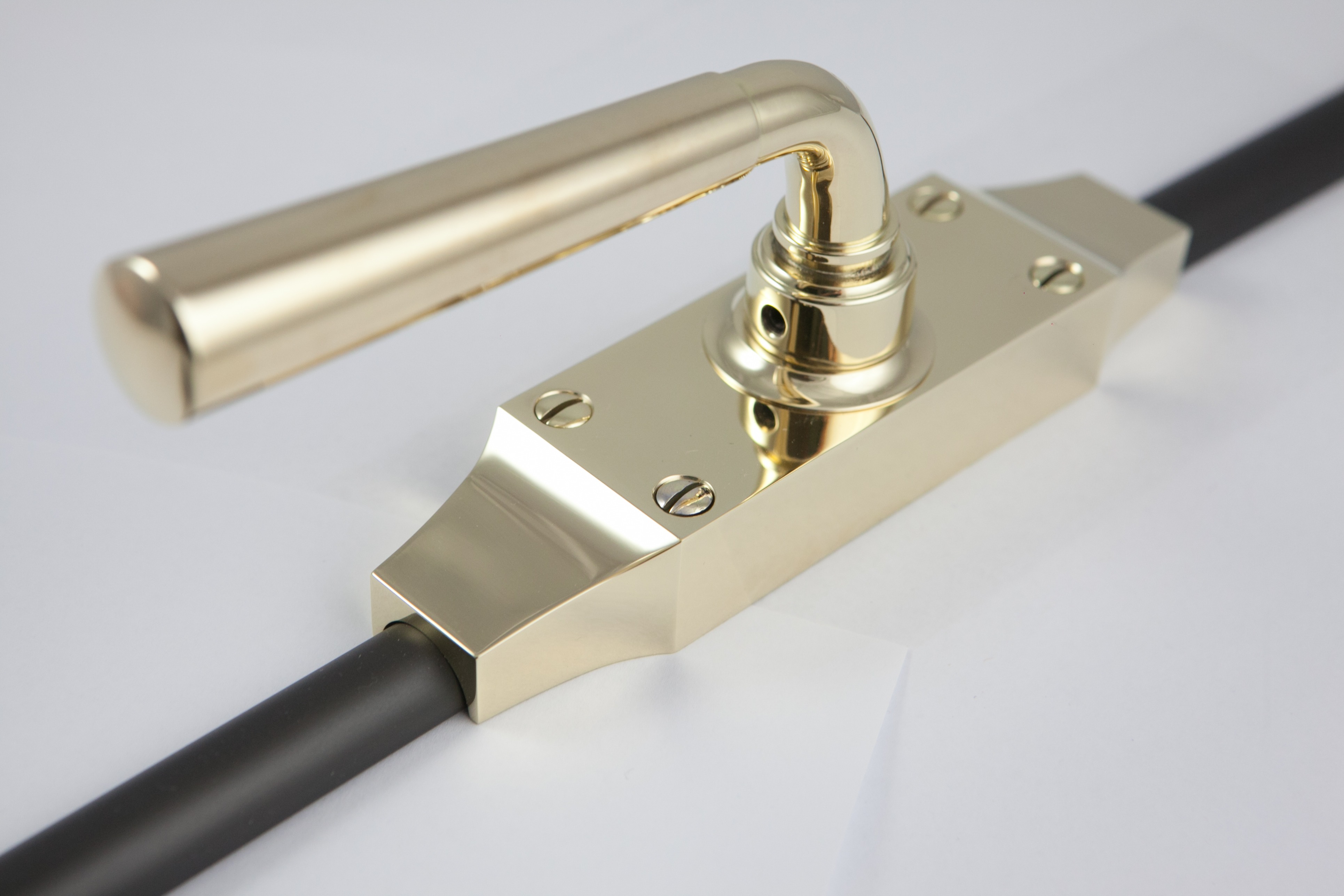 Some of our standard levers can be used with our cremone bolts.  Often we do a dark iron finish on the cremone rods (over solid brass so you can change your mind later).
---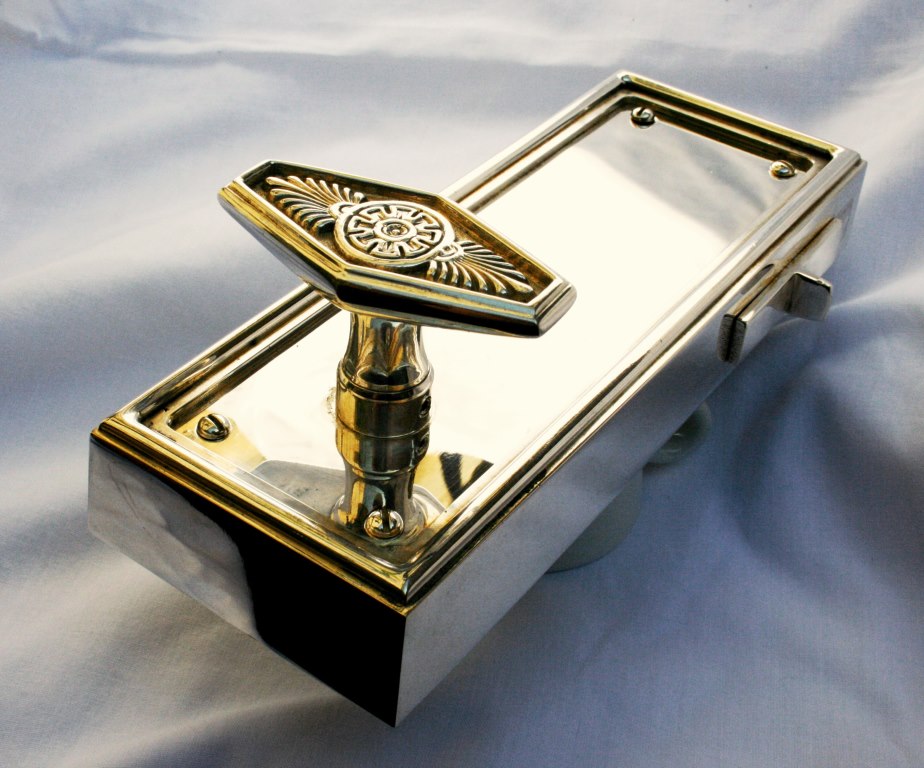 One of the fun things about using Wilmette is the ability to customize and finish.  Working with a bespoke shop that completes finishing all under one roof is a far different experience than that of working with a showroom or retailer.  Be sure to ask us for a tour of our facility – it just as amazing as everything we show you in our display spaces.  
---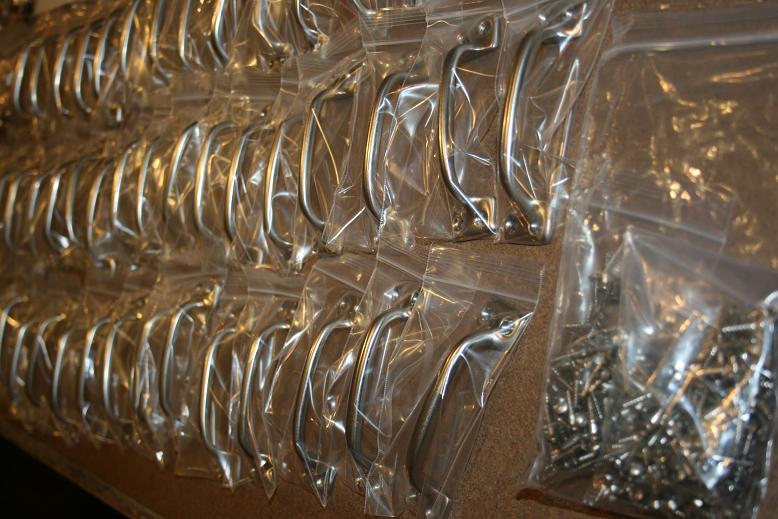 The captioned window hardware here is finished in burnished nickel.  We provide all new slotted fasteners (finished to match).  This hardware is part of an apartment restoration in Chicago, Illinois.
---
These medicine cabinets were fabricated by our shop for a project in Chicago.  The design conceals all screws, seems and exposed hardware.  The nickel finish is unsurpased on the solid brass frames fabricated in our shop.  The captioned cabinet is almost 4 feet tall and weighs approximatly 100 lbs.
---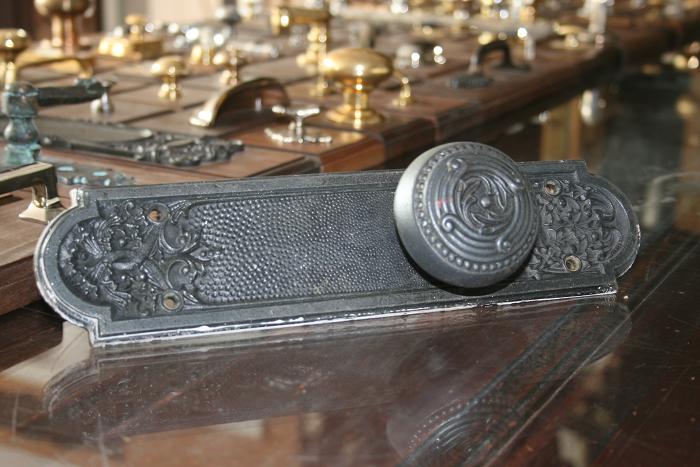 Bower-Barf is a black rust-resisting finish applied to steel and iron only and is not applicable to non-ferrous metals. It is named after two men, Mr. Bower and Mr. Barff, who originally developed the process.
Iron or steel items to be finished are heated in special furnaces to approximately 1700 degrees Fahrenheit, at which temperature they are cherry red in color. While at this temperature, live steam and volatile hydrocarbon liquids are injected in to the furnace for a period of several minutes. The chemical action of the heat, water-vapor and hydrocarbon gases on the iron and steel is such that the surface of the items being treated become oxidized and carbonized. The surface becomes covered and impregnated with a hard, non-porous, grayish-blackish coating. The surface with this treatment practically becomes impervious to moisture. After parts are removed they are dipped … Read More »
---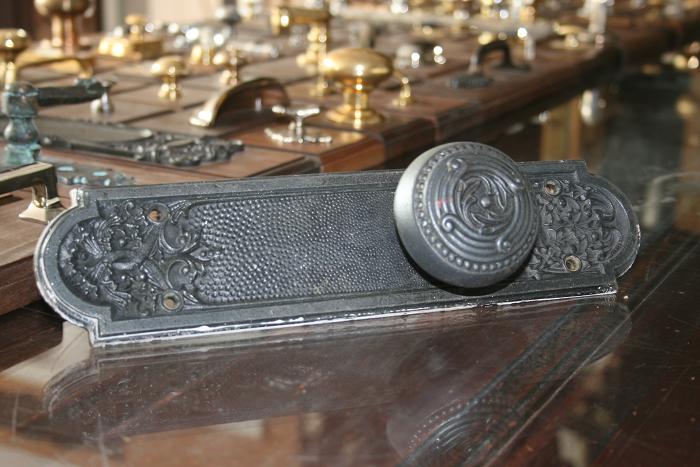 This hardware is for a historic building in Chicago we are restoring all the hardware on. The finish is Bower-Barf — we are in the process, developing a historic finishes resource to assist homeowners, designers and architects with determination and the historical process of plating and finishing.
Much of these finishes cannot be done today because of environmental regulations. However, new technologies and processes allow us to achieve the same final finish with a more advanced and cleaner process. Unfortunately most of the time the labor involved with even the new process is just the same if not more intense.
---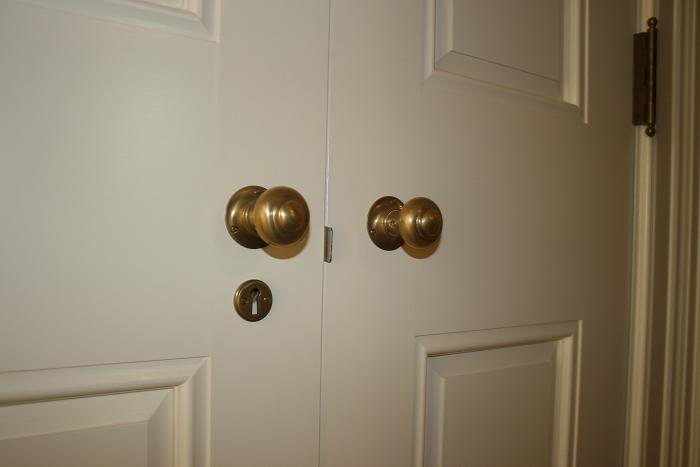 These knobs are installed as an active privacy on a pair of doors using our automatic transom bolt in a previous entry. Always remember to allow for egress (entry to a room from the outside) especially if you have small children running around.
---
This is a great example of using the new with the old. These mirrored pocket doors are a part of a local hardware installation. The flush pulls are actually about 90 years old and being used with new edge pulls. Hopefully we will see some more photos from this project soon.
---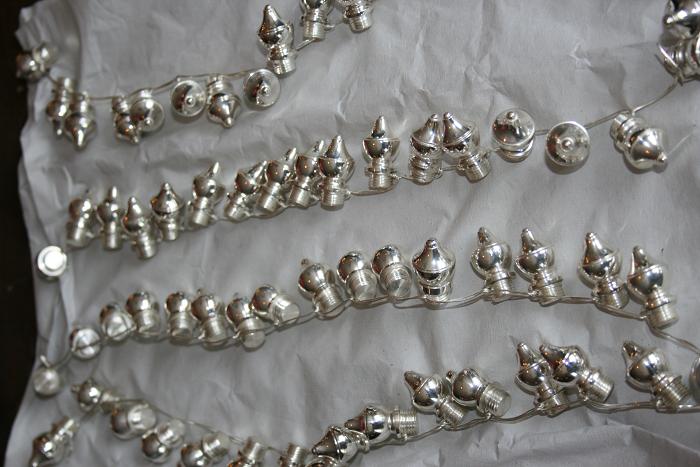 Here are some finials for our 4″ butt hinges that we have finished in silver. These are then waxed prior to completion.
---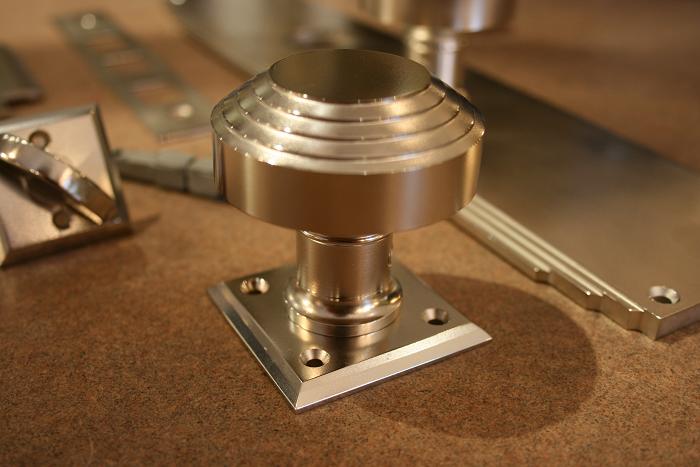 This art deco entry set is part of a project we just finished for a local Chicago home. The finish is a distressed nickel finish that is left un-coated to naturally patina and change with use.
If you think you are going to use a custom finish always be certain to ask for a production sample for review. This sometimes will delay your project but it is often worth the extra time involved.
---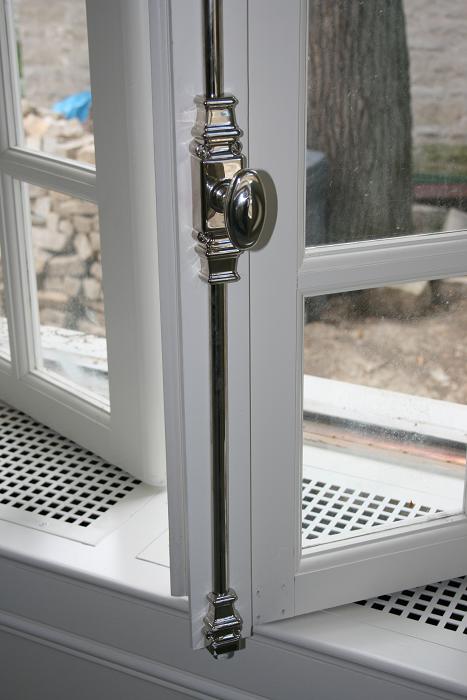 Here are a couple photos of our cremone bolts with the westmoreland knob in polished nickel. These were installed as a piece of an overall hardware package on a project in Highland Park, Illinois. These cremones can be finished by our shop in any finish and many knob selections are also available.
---