Category: Blogroll
---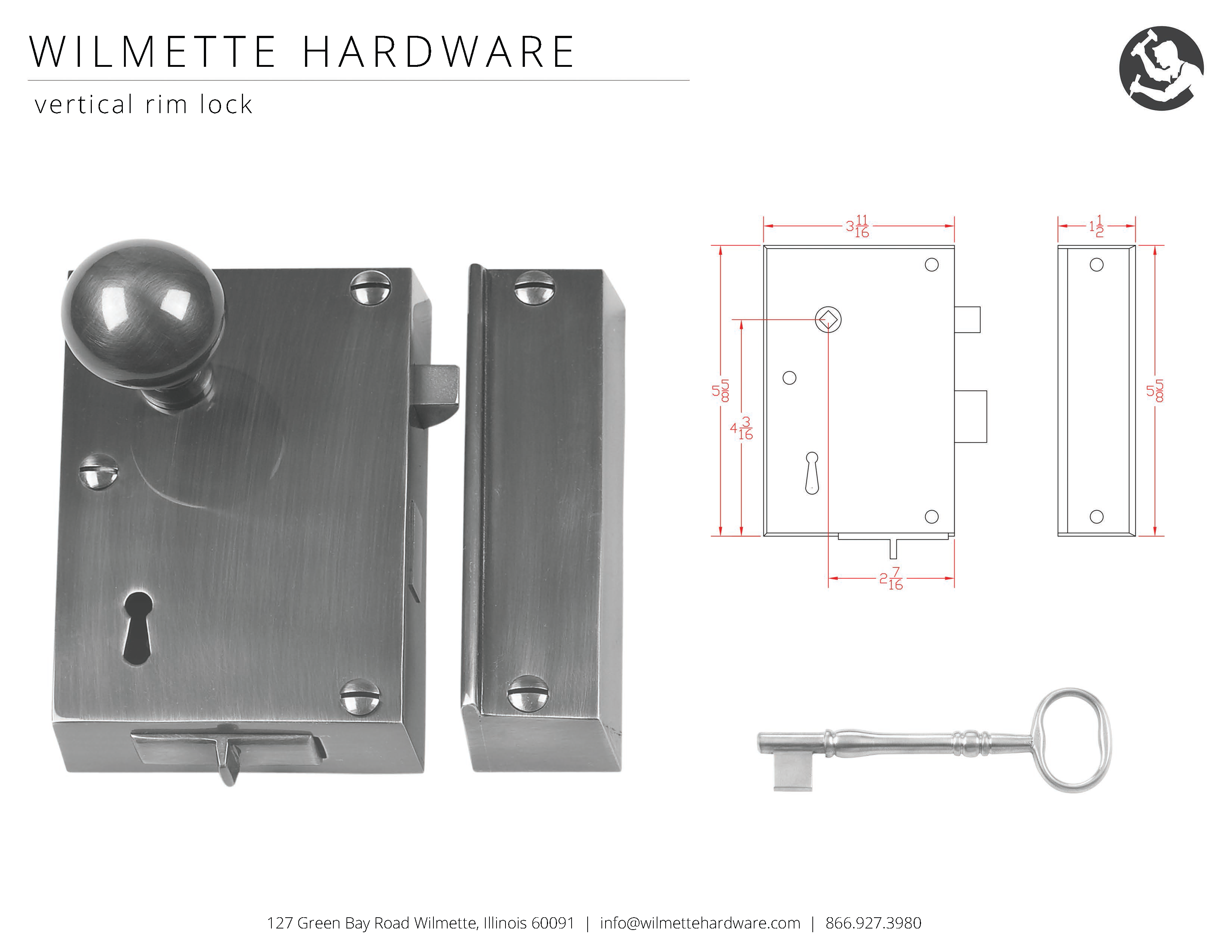 Here is our cut sheet for a vertical rim lock that can be surface mounted to either the interior or exterior side of an entry door. Any knob can used for both the interior and exterior sides of the set which is made complete with a skeleton key for locking.
Rim locks were made popular in the 18th and 19th centuries and have been utilized since to maintain that early vintage look. This particular rim lock is taller than it is wide, apart from the traditional style which takes up more door lengthwise.
Clicking the image below will allow you to view and save the PDF to resource for your digital inventory.
wilmettecutsheets.com is our growing digital library of cut sheets made available for millworkers, designers, and architects to download and reference as needed. Enjoy!
---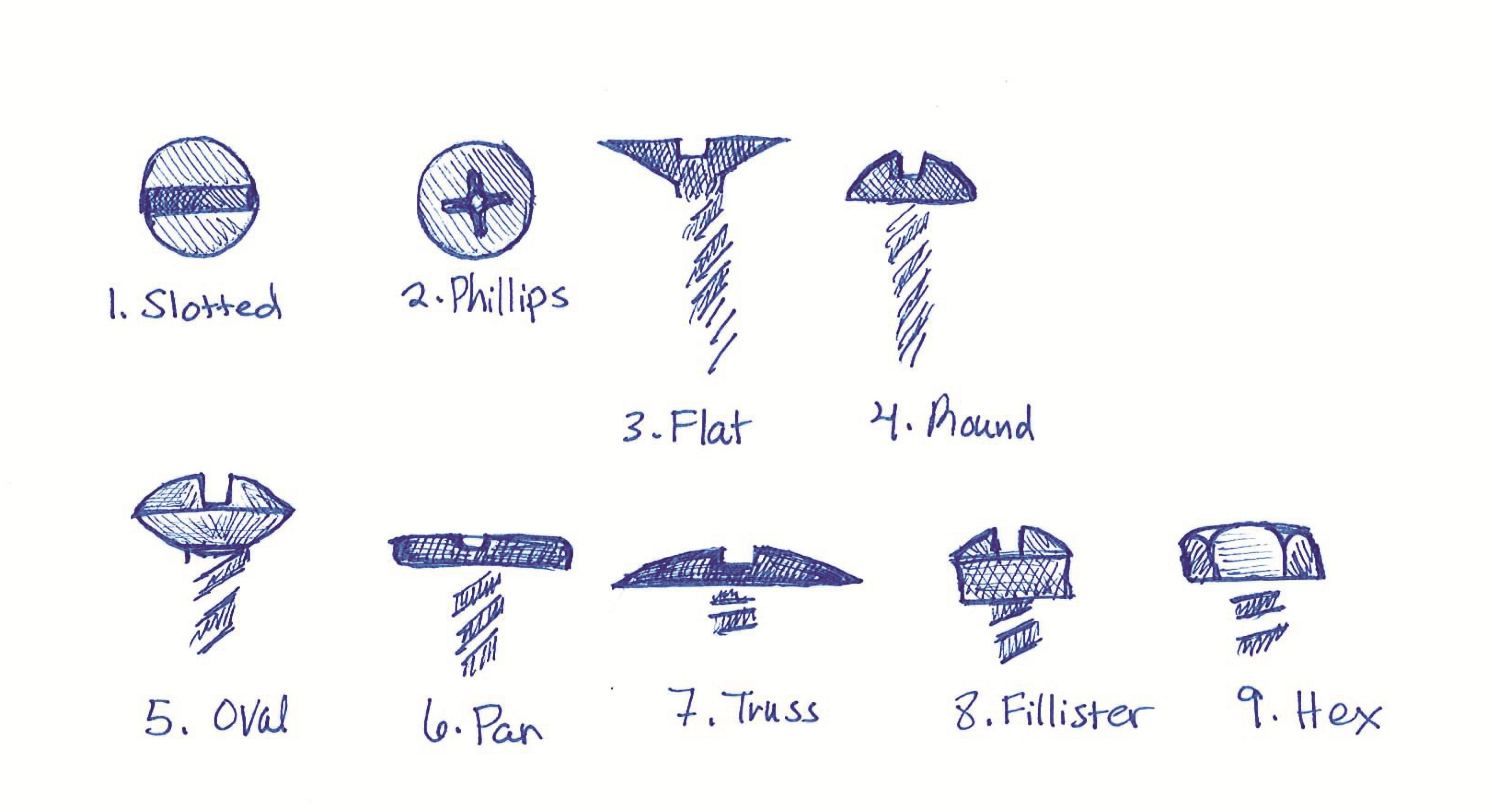 As you may already know, there are many different types and styles of screws utilized throughout a wide variety of hardware …
At Wilmette Hardware, we provide slotted screws plated and finished to match our clients' request. Along with refinishing any existing screws that the customer wants remaining with their order.
Here is a hand-drawn guide to assist in your understanding and to help match up these different screw heads with their appropriate terminology.
---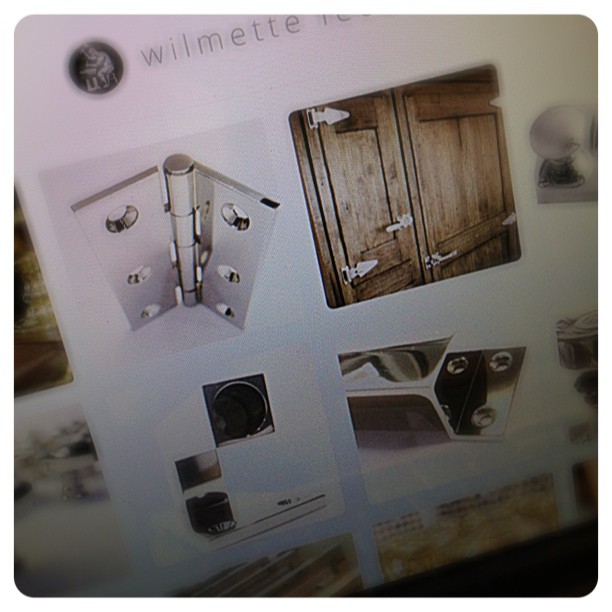 We have a new website that features photos real time of our work in Wilmette. www.wilmettefeed.com is a totally image based site that allows our friends to see the details of our current projects – as we do them.  These photos are often never used on our other websites – there are just too many of them. Please check it out, we look forward to hearing from you.
---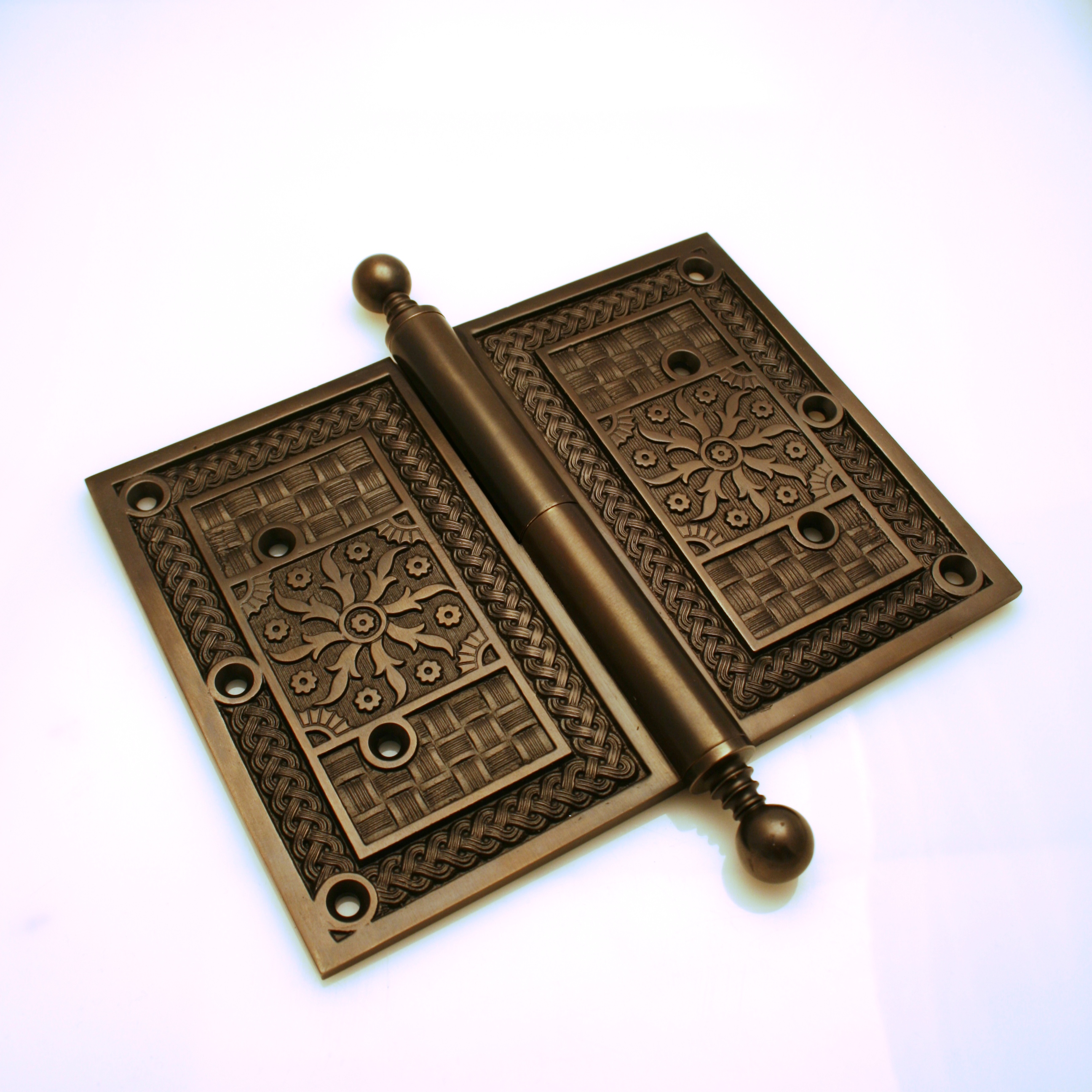 This reproduction victorian hinge is stunning – we are still patting ourselves on the back over this one.  The casting was all completed after the hinge was touched up by our sculptor.  There are actually bearings inserted within the barrel of the hinge with an over-sized stainless steel pin – bringing it totally up to date.
---
We will be providing private access for some of our clients see proofs, pictures, and check job status. If your name if is shown under Project Managment, click one of the links and enter your password.
---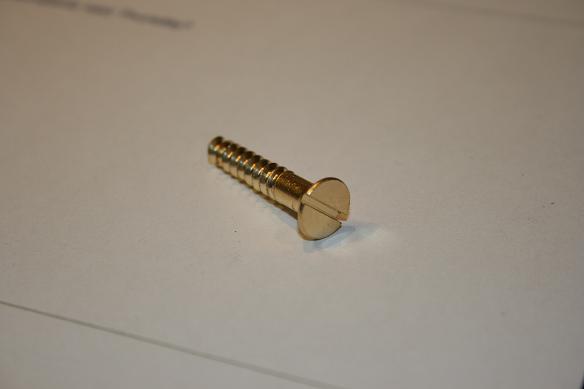 The captioned dark screw is an original #11 hinge screw with a slotted head. The screw on the left is a solid brass #11 screw that replicates the hinge screws that Yale and Towne, Stanley and others used around the turn of the century.
On a preservation project or traditionally built new home – don't get stuck with inexpensive Phillips screws. These are the details that make a restoration complete and a new home fine rather than average.
We have these screws custom made for our shop 50,000 at a time.
---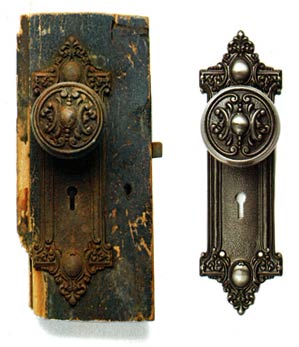 This photo was seen in This Old House Magazine listing Al Bar Wilmette Platers as a secret source for hardware finishing and restoration.
---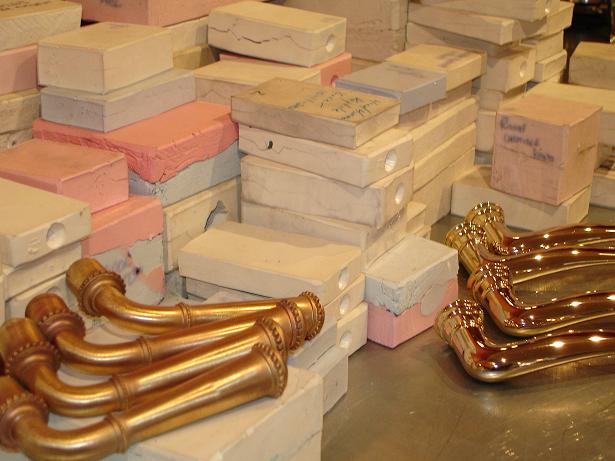 These are some molds we have for our lost wax casting process. These molds must be kept in a climate controlled environment to protect them.
---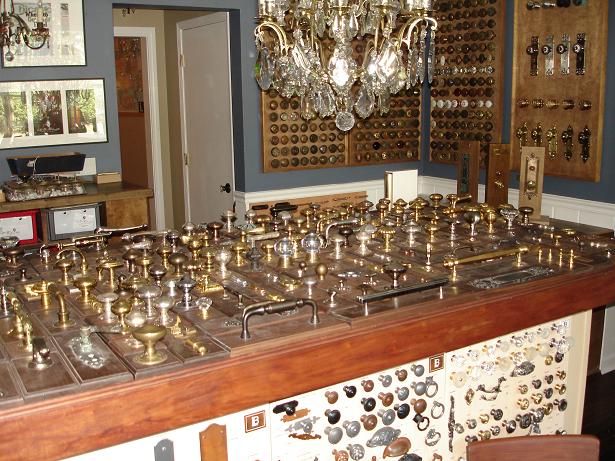 This is and example of some of the hardware on display in our showroom. It is always interesting to see the fascination that individuals have on touching and feeling the hardware. It constantly reminds us the of the importance of final finishing and quality.
---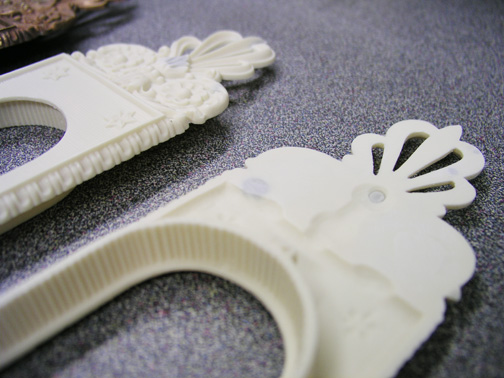 The original pull dates to 1890 and was made by Yale & Towne a premier hardware manufacturer back 'in the day.' We will be using these resin models to make hardware for multi-point marvin and pella doors, interior flush pulls, exterior hardware and more. Look for future entries on the lever that is being designed and the turned rosettes that will be on the 2nd and 3rd floors on this project.
---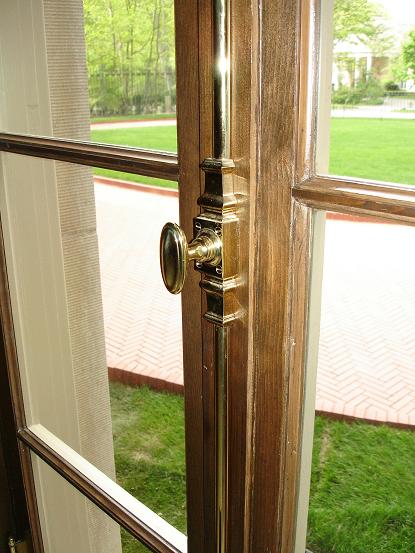 These cremone bolts were restored on a local home in a polished brass finish. This type of hardware often was disposed of over the years. This hardware can always be repaired or restored. Even when there are missing parts don't panic for they can be cast and machined to replicate the original.
---