Category: Media
---
On behalf of Al Bar Wilmette Platers & Wilmette Hardware, please accept our invitation to visit us at the Traditional Building Exhibition and Conference, March 13-15, 2008 at the Hynes Convention Center.
To receive complimentary admission (a $10 value) to the exhibit hall at the Traditional Building Exhibition and Conference. http://www.traditionalbuildingshow.com/Bos08Coupon.shtml
Also, inside the exhibit hall will be fascinating, interactive demonstrations by master artisans and tradesmen. See first hand how to repair windows, remove paint. Watch demonstrations of ornamental metalwork and plaster repair, plus so much more. This exciting event features over 75 seminars, workshops and tours of interest to architects, homeowners, craftsmen, building managers, and historic preservationists. The Traditional Building Show is the one place that historic restoration and new traditional design and construction come together under one roof and where old-world craftsmanship comes to life. If you Pre-register today for … Read More »
---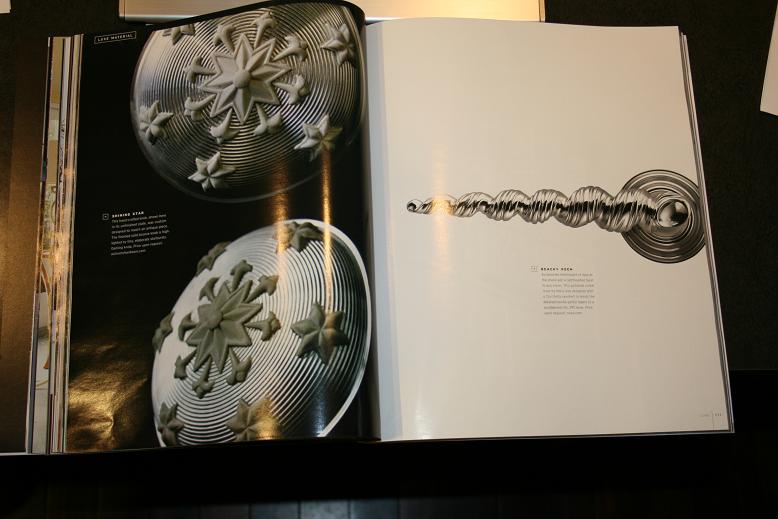 The deming knob was just displayed on a full page in LUXE magazine. The photo of the nickel lever on the opposite page is a Nanz piece (also very pretty).
---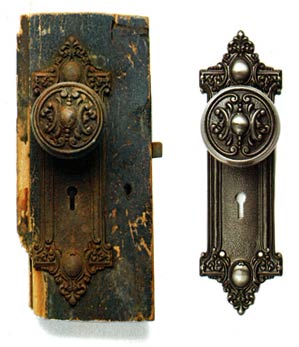 This photo was seen in This Old House Magazine listing Al Bar Wilmette Platers as a secret source for hardware finishing and restoration.
---
Al Bar Wilmette
Wilmette Hardware
127 Green Bay Road
Wilmette, Illinois 60091
847 251 0187
www.albarwilmette.com
www.wilmettehardware.com
info@albarwilmette.com
---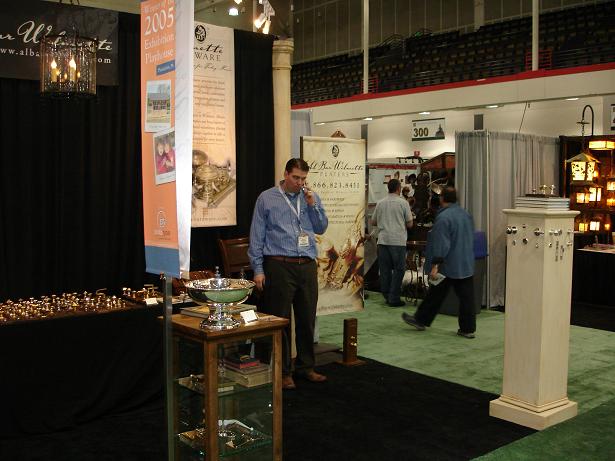 We will be in Boston, Mass next spring at the Traditional Building Show. This show has been a great resource for architects, builders and homeowners. We have been successful at using this venue to connect and build new relationships with firms from all over the country. We look forward to seeing you next year if you missed us this spring.
---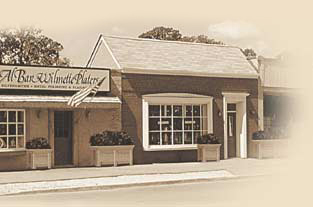 Here are some photos of our shop from the 1950's and back to the turn of the century just before becoming a restoration shop. We have been in business since 1937 and at our present location since 1945. About a decade ago we also aquired Gilbertson's one of the premier restoration shops in Chicago, Illinois.
---
What's an easy, cost-effective way to bring new life to your home? New paint? New furniture? Hardwood floors?
While these are all great ways to refresh your space, there's something else you can do that will cost far less. You might want to consider installing new door hardware.
For about $50 or so a door, you can dramatically change the entire look of your home. Door hardware is the final touch that pulls everything together, says Greg Bettenhausen, owner of Al Bar Hardware. It is the jewelry of the home.
Of course, it's up to you whether you want to go with cultured pearls or natural. According to Bettenhausen, who does a lot of made-to-order work on the East Coast, it's possible to spend as much as six figures for custom door hardware on a large home.
---