All Hardware Posts
---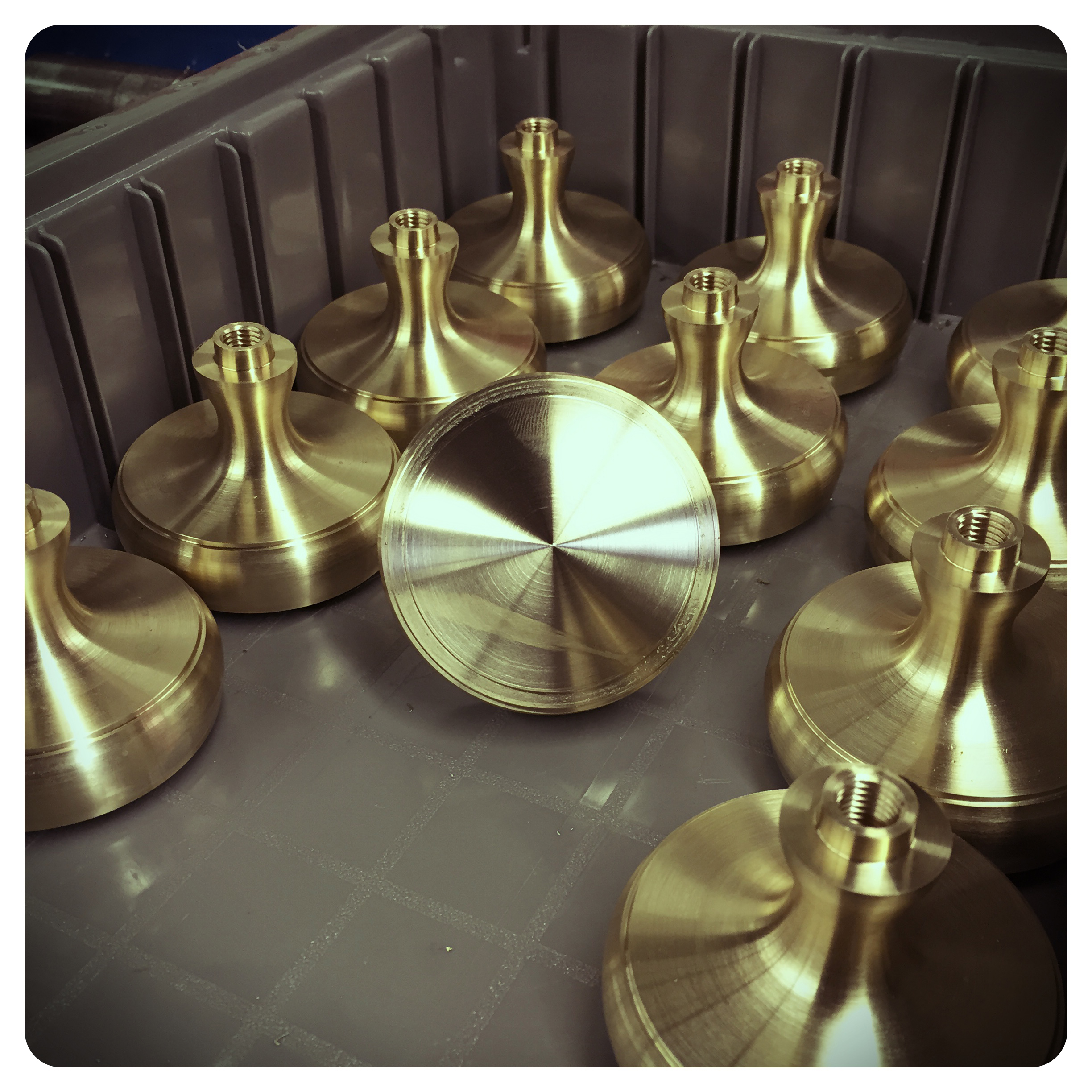 Here is the first batch of door knobs we put into production for a residence in Wayzata, Minnestota.
Working with this wonderful client, we started with a design, drew out the knob with dimensions, made some edits along the way, then brought it to life by 3-D printing and presenting a prototype for their final approval.
---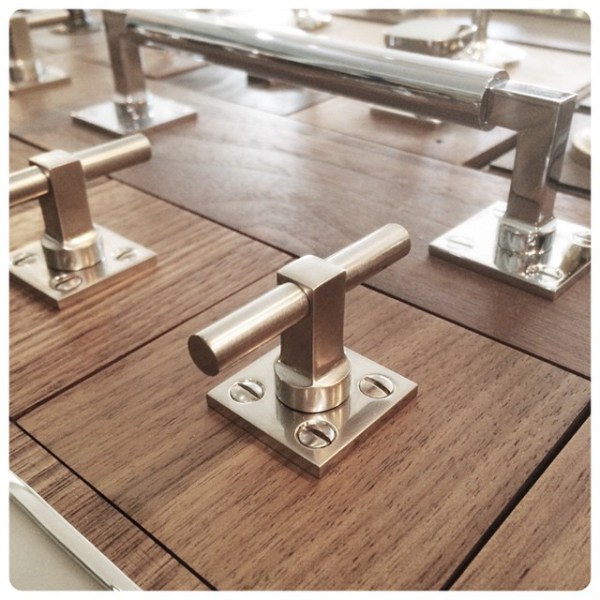 One of the great pioneers of modern architecture, German architect Walter Gropius, inspires the ongoing development of Wilmette Hardware's own Gropius custom hardware collection.
We recently introduced a new member to our Gropius hardware family with the production of the Gropius t-pull. The design characteristics of this t-pull closely resemble those of our Gropius drawer pull, and looks extraordinary when mounted vertically on cabinet doors and drawers. We really look forward to applying this custom cabinet pull to projects in the near future.
---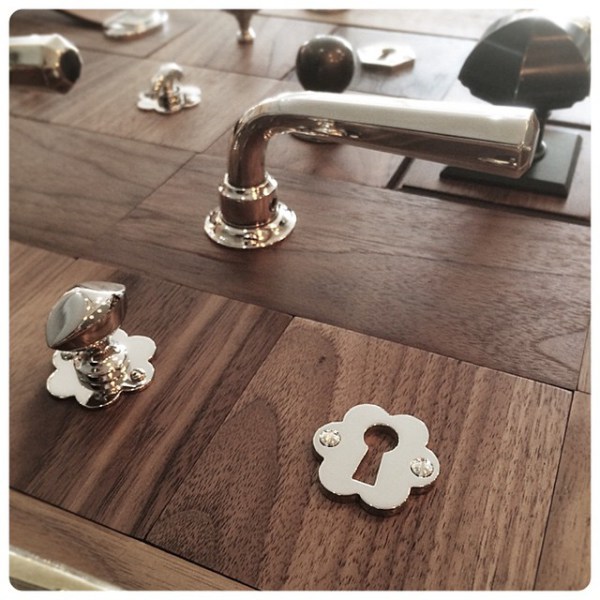 The Westminster lever has quickly become a client favorite. It's unique and elegant octagonal detail descending from the end of the lever all the way into the base, beautifully shows off it's particular finish. Accompanied by it's keyhole cover and turn piece, this hardware collection can be killer. Below you will see more of these Westminster levers taking on their respective finish.
Be sure to checkout wilmettefeed.com to set your sights on our latest projects and hardware happenings.
---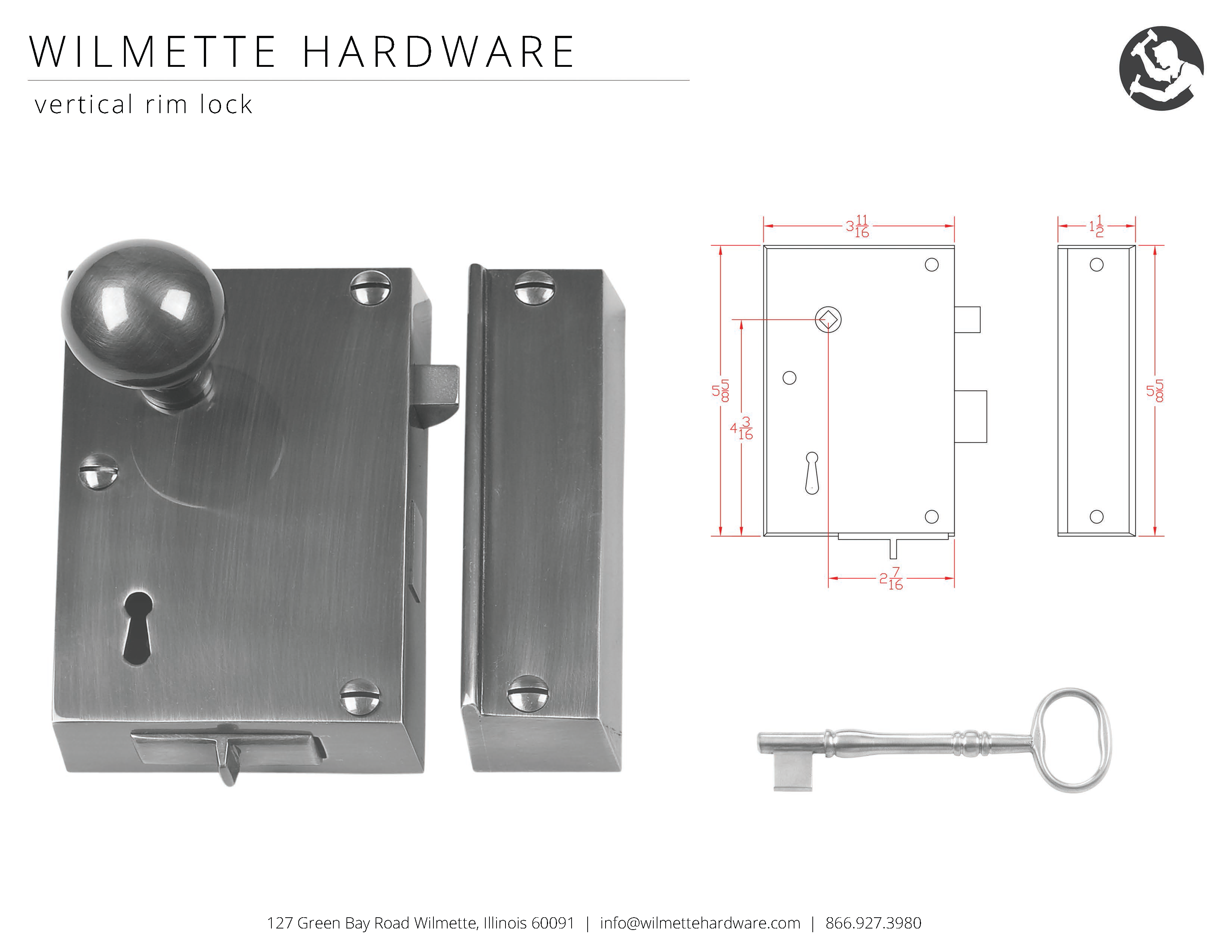 Here is our cut sheet for a vertical rim lock that can be surface mounted to either the interior or exterior side of an entry door. Any knob can used for both the interior and exterior sides of the set which is made complete with a skeleton key for locking.
Rim locks were made popular in the 18th and 19th centuries and have been utilized since to maintain that early vintage look. This particular rim lock is taller than it is wide, apart from the traditional style which takes up more door lengthwise.
Clicking the image below will allow you to view and save the PDF to resource for your digital inventory.
wilmettecutsheets.com is our growing digital library of cut sheets made available for millworkers, designers, and architects to download and reference as needed. Enjoy!
---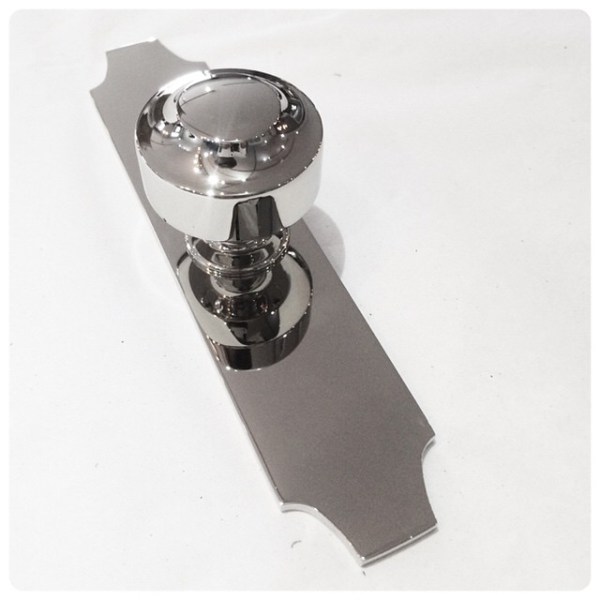 As you probably guessed, we designed this gorgeous knob & plate for a client in Naples, Florida. It's great to see how far our collection of custom cabinet hardware has grown and continues to grow.
Our clients' enthusiasm and expectations for excellence fuel our fire to work hard and produce beautiful, high quality hardware.
---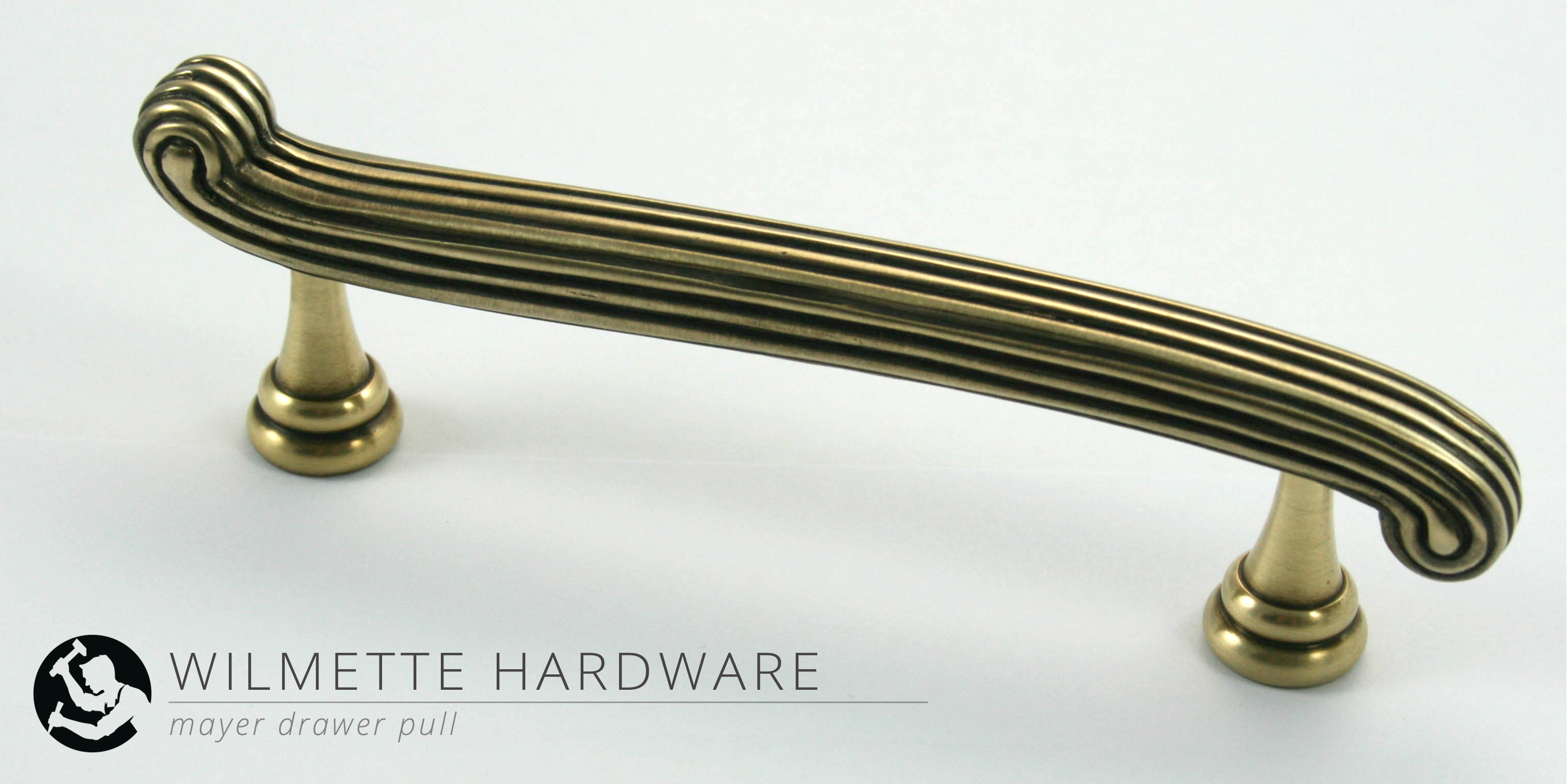 We have added another member to the "Mayer" hardware family! ( family photos below )
To produce this pull, a professional sculptor brought our design ideas to life by creating a scaled prototype which we later replicated in solid brass through casting. This process really helped us hone in on sizing and detail decisions you can't commit to on paper. Happy Hardware!
---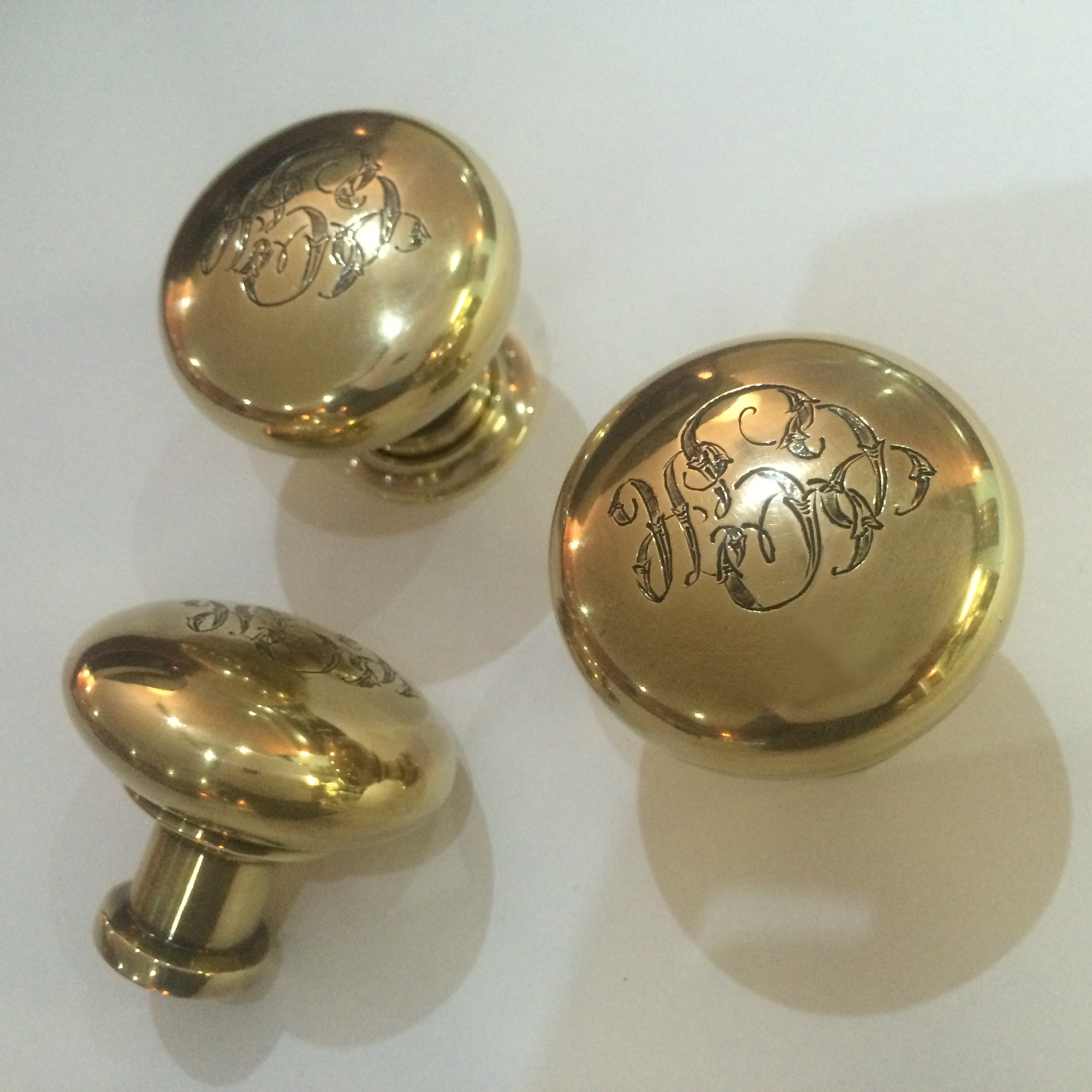 Prior to finishing, these solid brass knobs were engraved with a custom monogram for a client here in the North Shore. This fascinating feature adds an extra personal touch to the homeowner's custom door hardware.
The monogram design and detail look gorgeous once paired with a burnished light antique brass finish.
---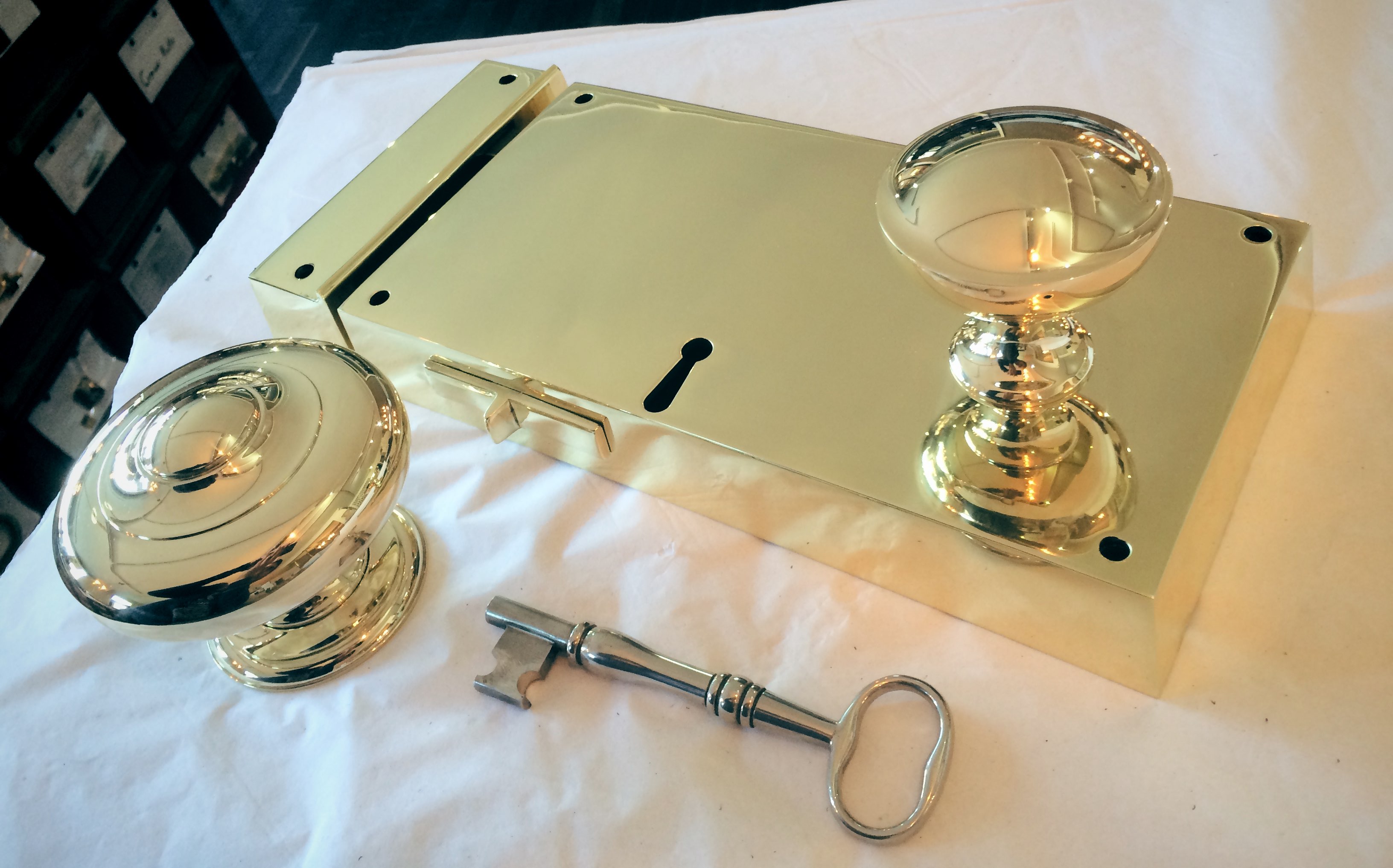 Here are a couple photos of entry hardware we did for a client in Highland Park, Illinois.
Complete with a 14″ rim lock set and our 4.25″ solid brass Georgian door knob, this polished brass entry set obviously isn't messing around.
---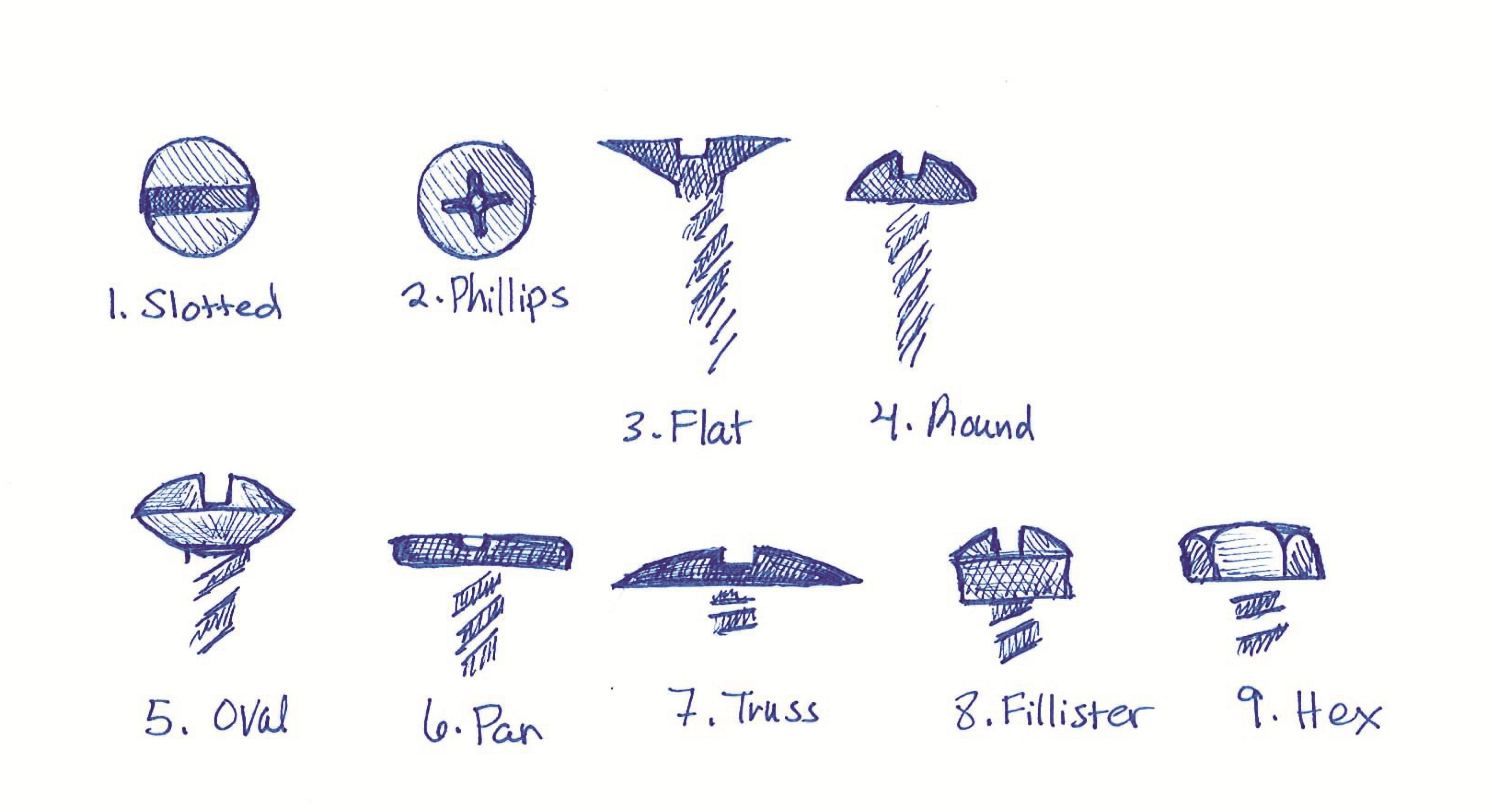 As you may already know, there are many different types and styles of screws utilized throughout a wide variety of hardware …
At Wilmette Hardware, we provide slotted screws plated and finished to match our clients' request. Along with refinishing any existing screws that the customer wants remaining with their order.
Here is a hand-drawn guide to assist in your understanding and to help match up these different screw heads with their appropriate terminology.
---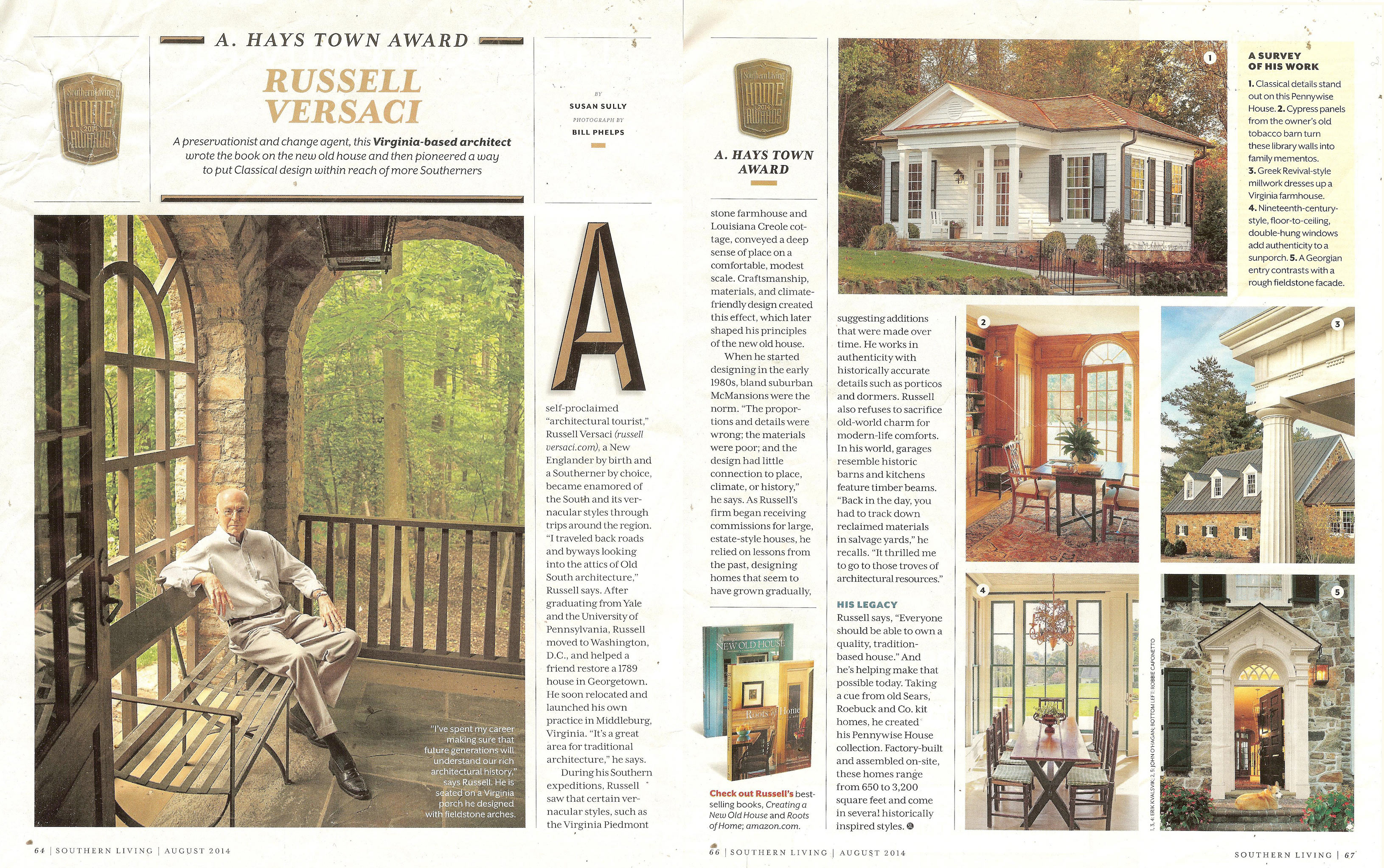 Here we have a great article found in the August 2014 issue of Southern Living.
Writer Susan Sully traces the prestige path of Russell Versaci and his pioneering of Classical design into southern homes. With a passion for preservation and a magnificent design sense, he brought light and life to quality, tradition-based homes throughout the South.
"I've spent my career making sure that future generations will understand our rich architectural history." — Russell
Thank you Russell Versaci.
---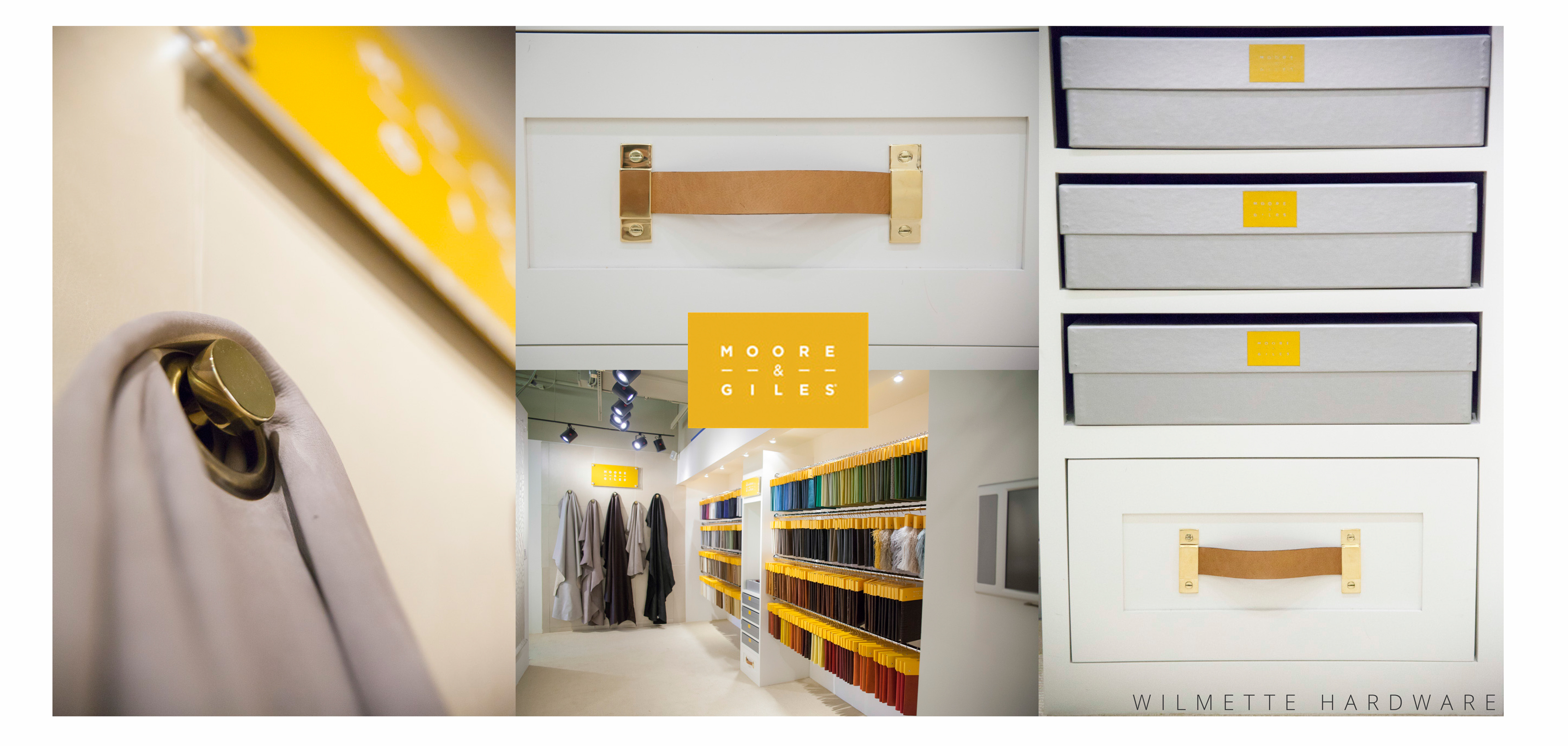 Lately we have been doing some truly awesome work with Moore & Giles … implementing their quality leather into our custom hardware.
This past week they finished setting up their showroom in Boston and it looks amazing!
Utilizing some of our hardware (mod knob hooks, mod leather pull) .. We are very proud to be a part of such a stunning showroom!
Here's a neat video to see the progress for yourself:
http://vimeo.com/mooreandgiles/review/108686486/fa2dfd16d2
---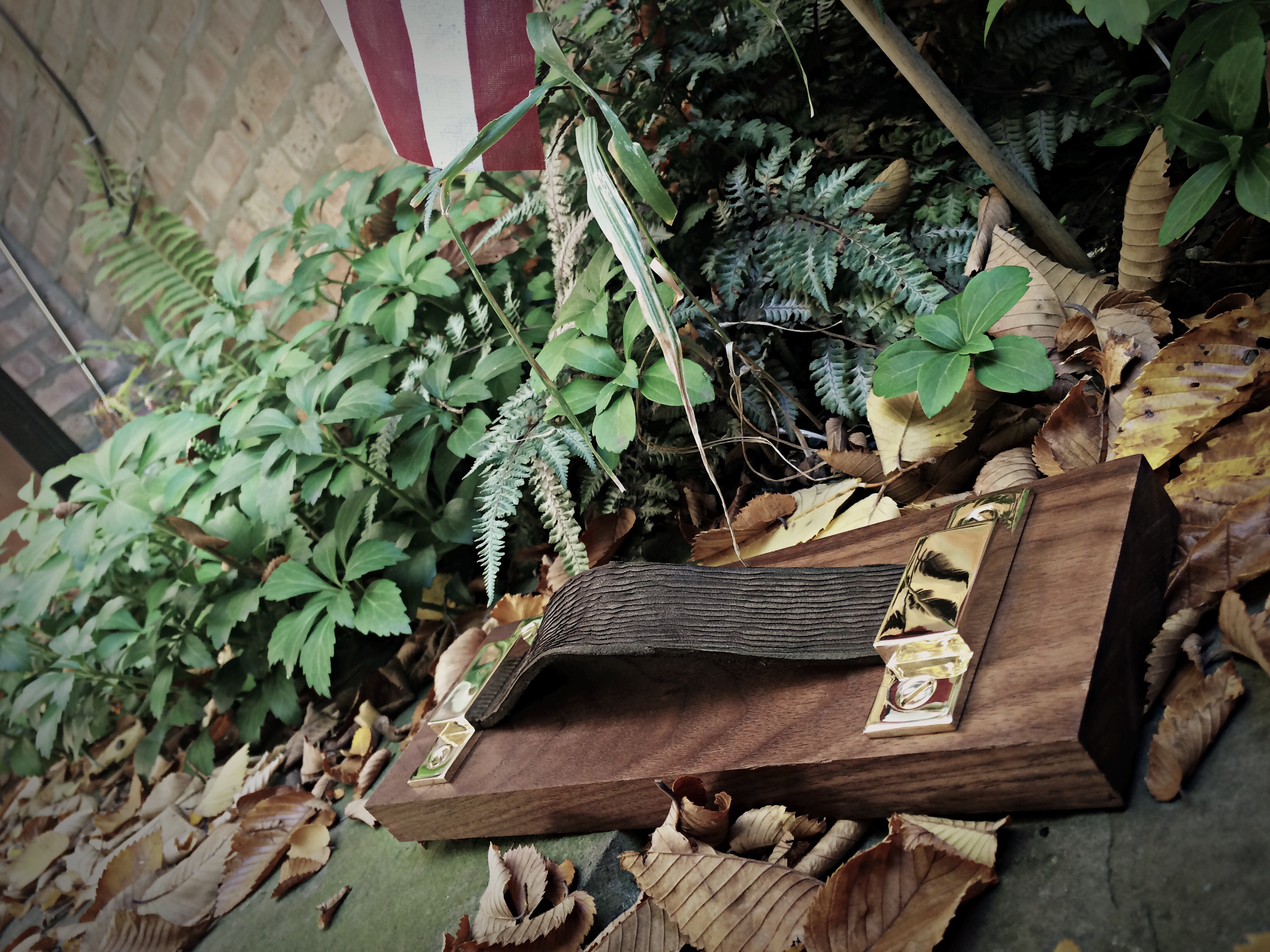 Here is a neat nature shot of our new mod leather pull featuring Moore & Giles blade leather.
We are very, very pleased with the way this turned out. With all the different finish and leather combinations, the pull possibilities are endless! Looking forward to utilizing this part for projects in the near future.
Stay tuned!
---