All Hardware Posts
---

We love cremone bolts in Wilmette! If you have multi-point doors but still want to have the look of a cremone bolt don't despair. Our collection of cremone bolts found at www.cremonehardware.com can be installed on them. The multi-point functionality will be retained and the detailing of the cremones will shine.
---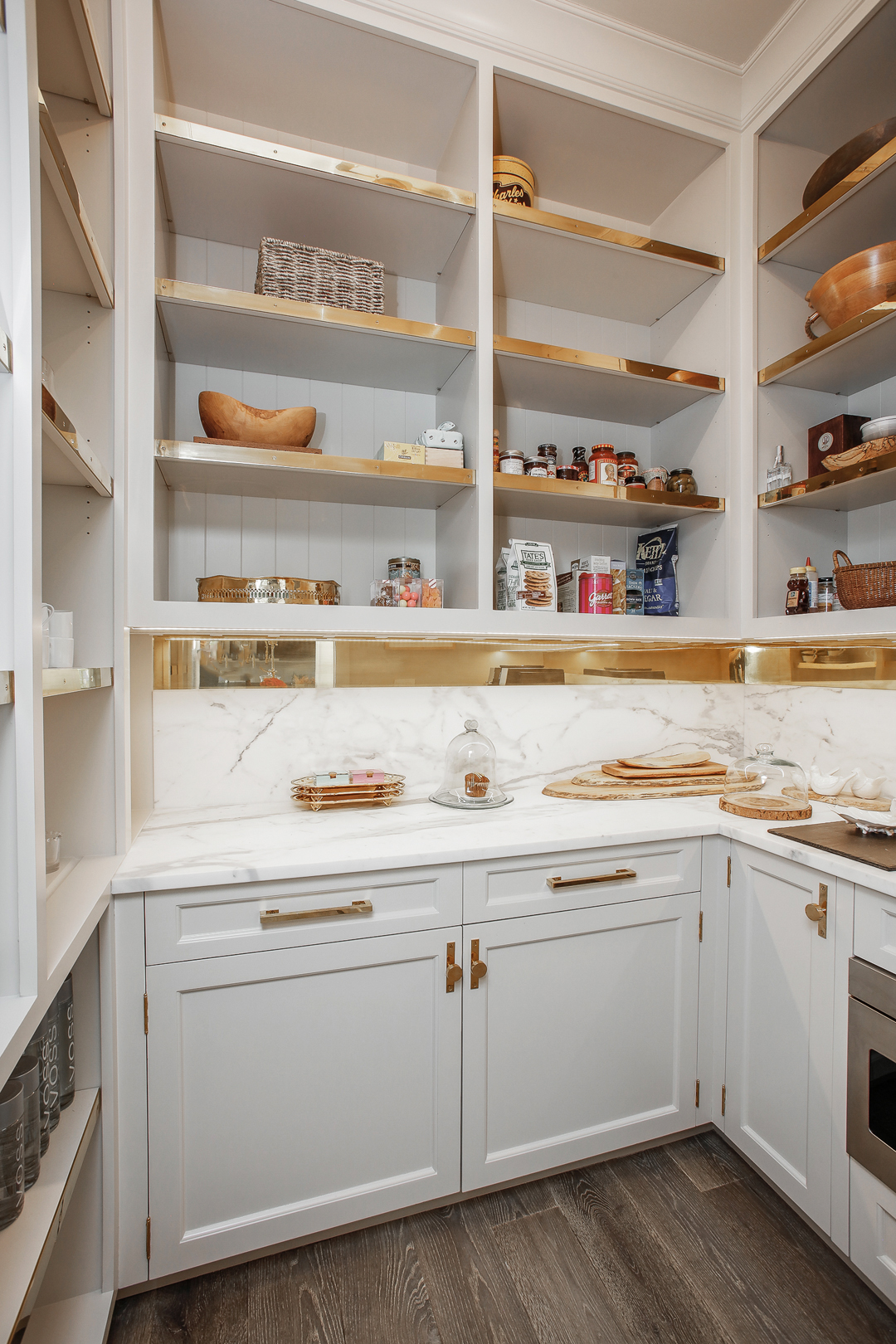 Check out this butler pantry with unlacquered brass detailing. There is even a clean un-lacquered brass insert tucked above the stone backsplash. The shelf edge detailing, hardware and other items were all coordinated with Edward Deegan to create a perfect space.
---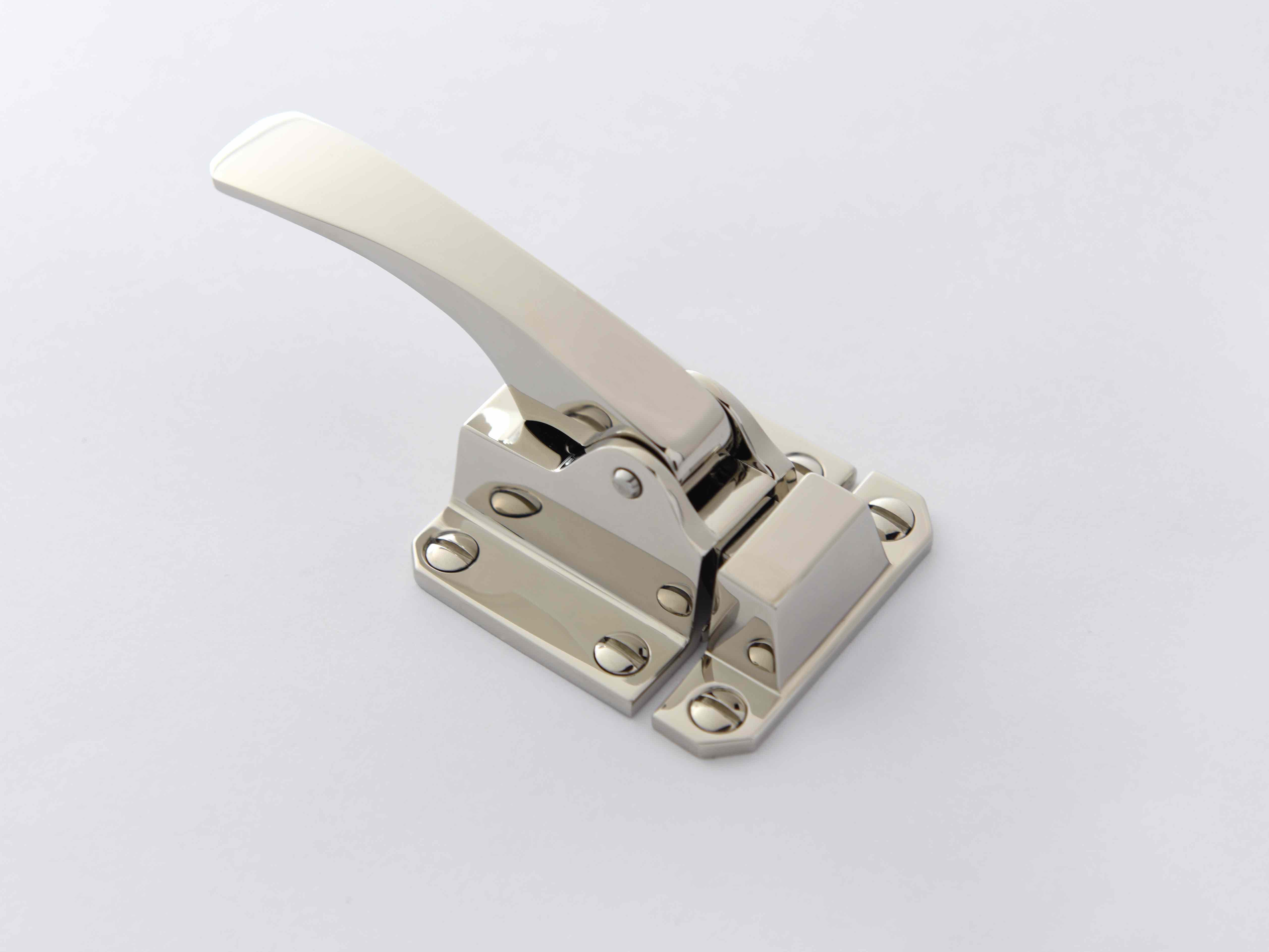 Our Etagere cabinet latch was inspired by traditional latch details found in latches dating from the turn of the last century. We love the exposed screws and crisp corners. There is no latch on the market today that has such a fine attention to quality. Look at our www.projectreadycabinethardware.com website for some other project ready hardware. We look forward to working on your project.
---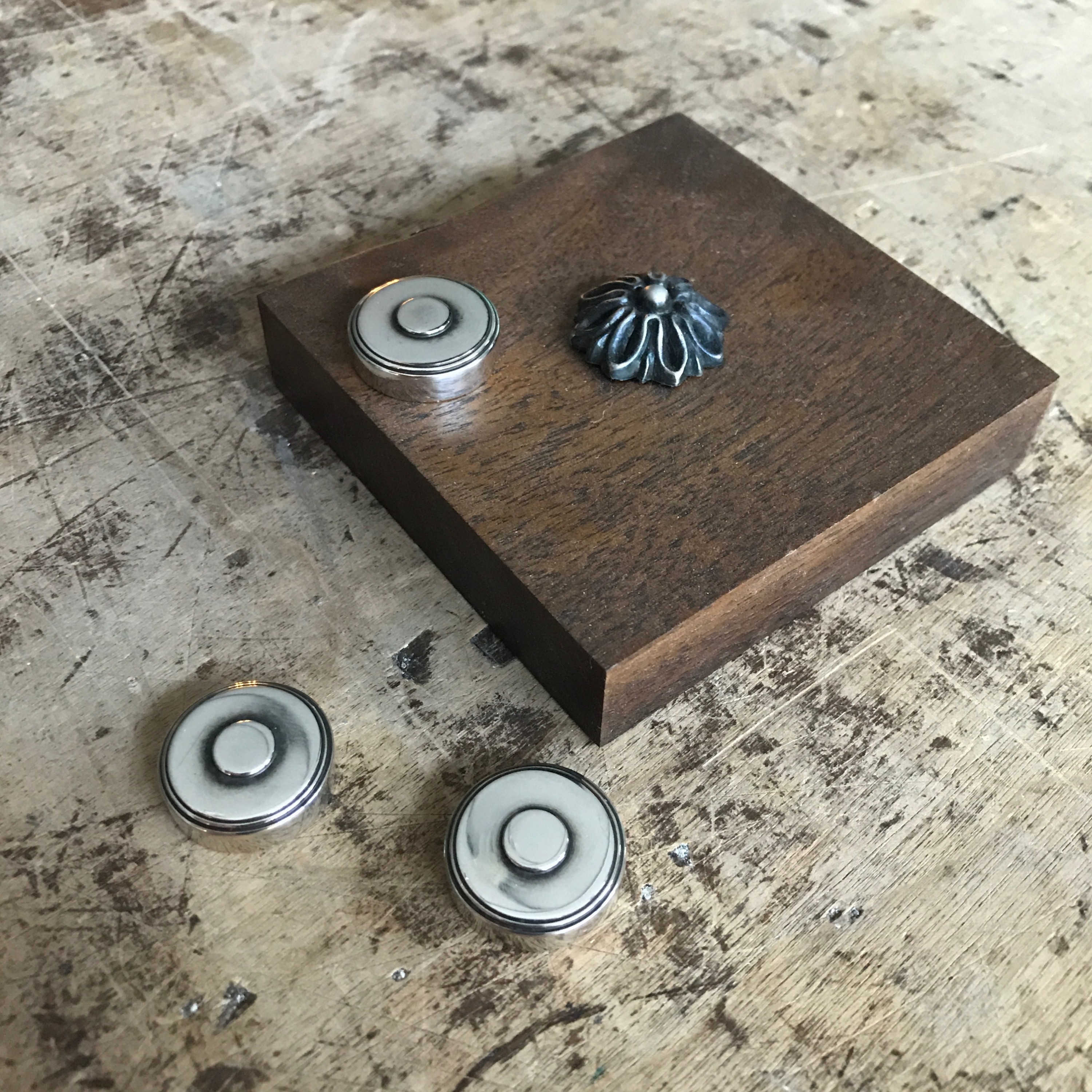 We love these two new options for mirror rosettes that are a bit more custom feeling than some of the standard items on the market. The turned rosette has a clean art deco feel while the other has a more traditional feel. Both are made in house right here in Wilmette.
---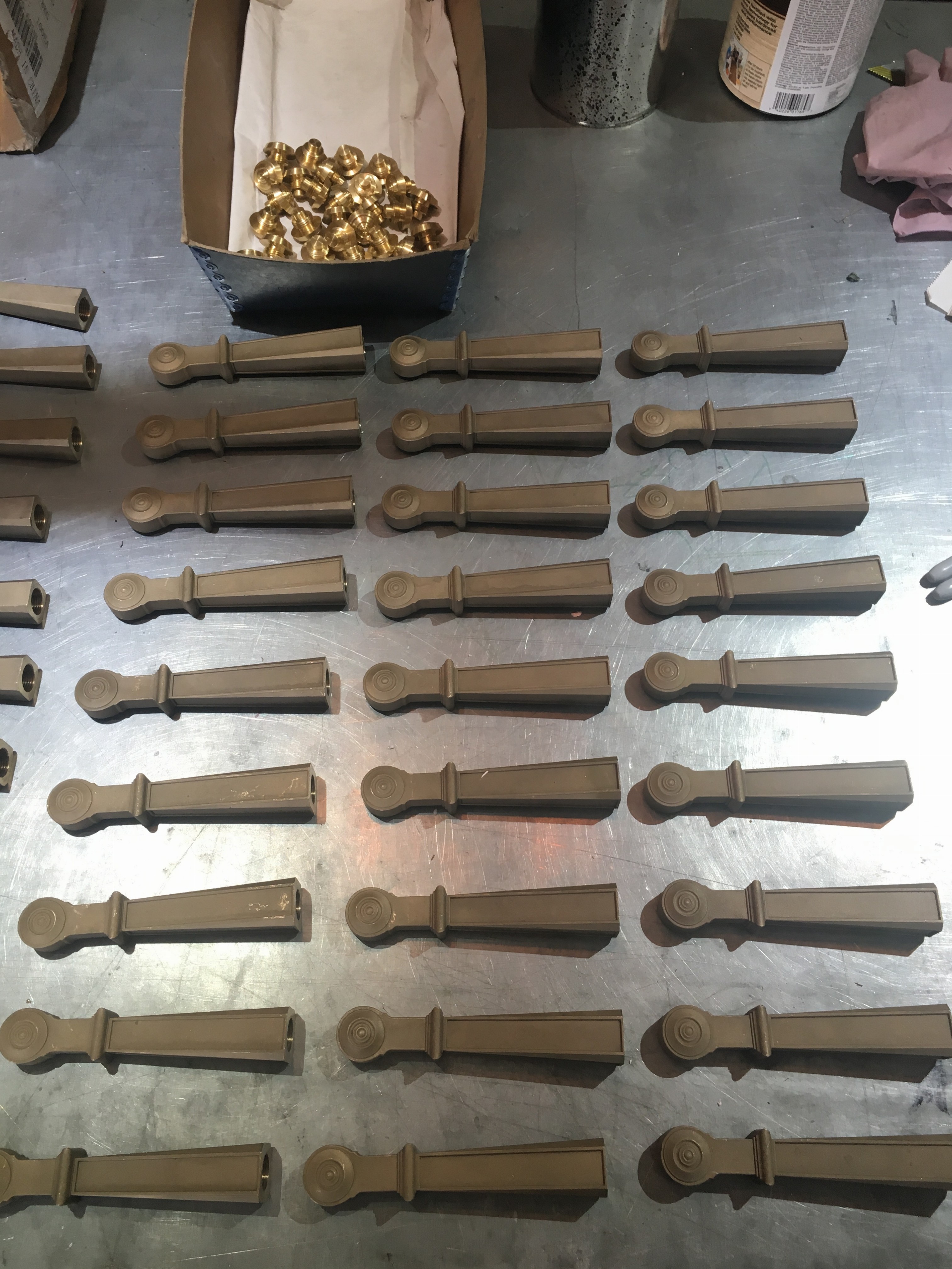 This stunning lever was designed in collaboration with  a Palm Beach architect. The lever has a cast grip and turned shank and rosette. We can cast the lever in both brass and bronze depending on final finish selection. If you want hardware that is made in the US by a team of craftsman that are driven by quality give us a call!
---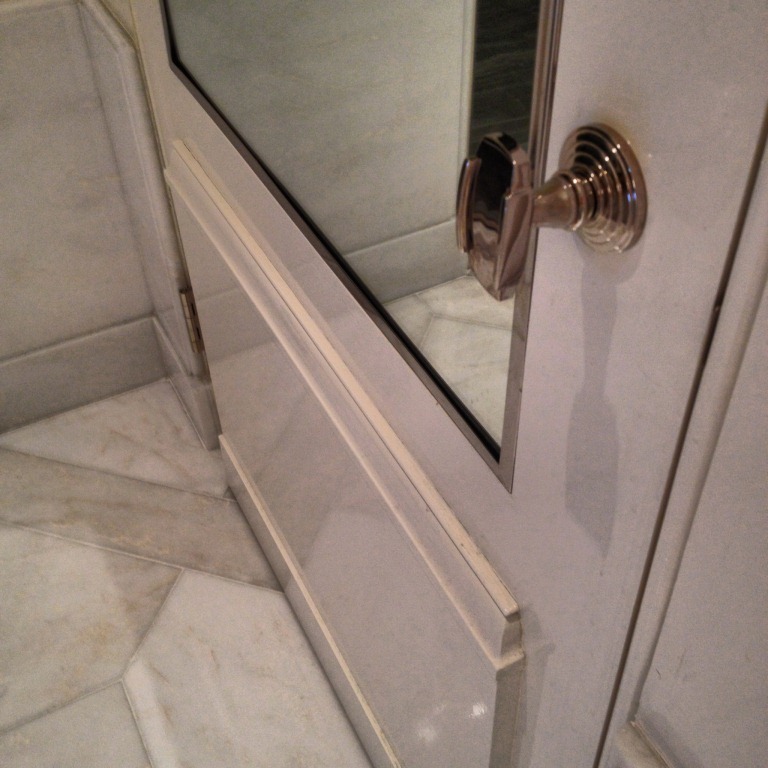 This french deco detailed apartment in Chicago screamed out for our americus knob. This french classic is one of our favorites. So fun to work with a local client and NY architect on this project.
---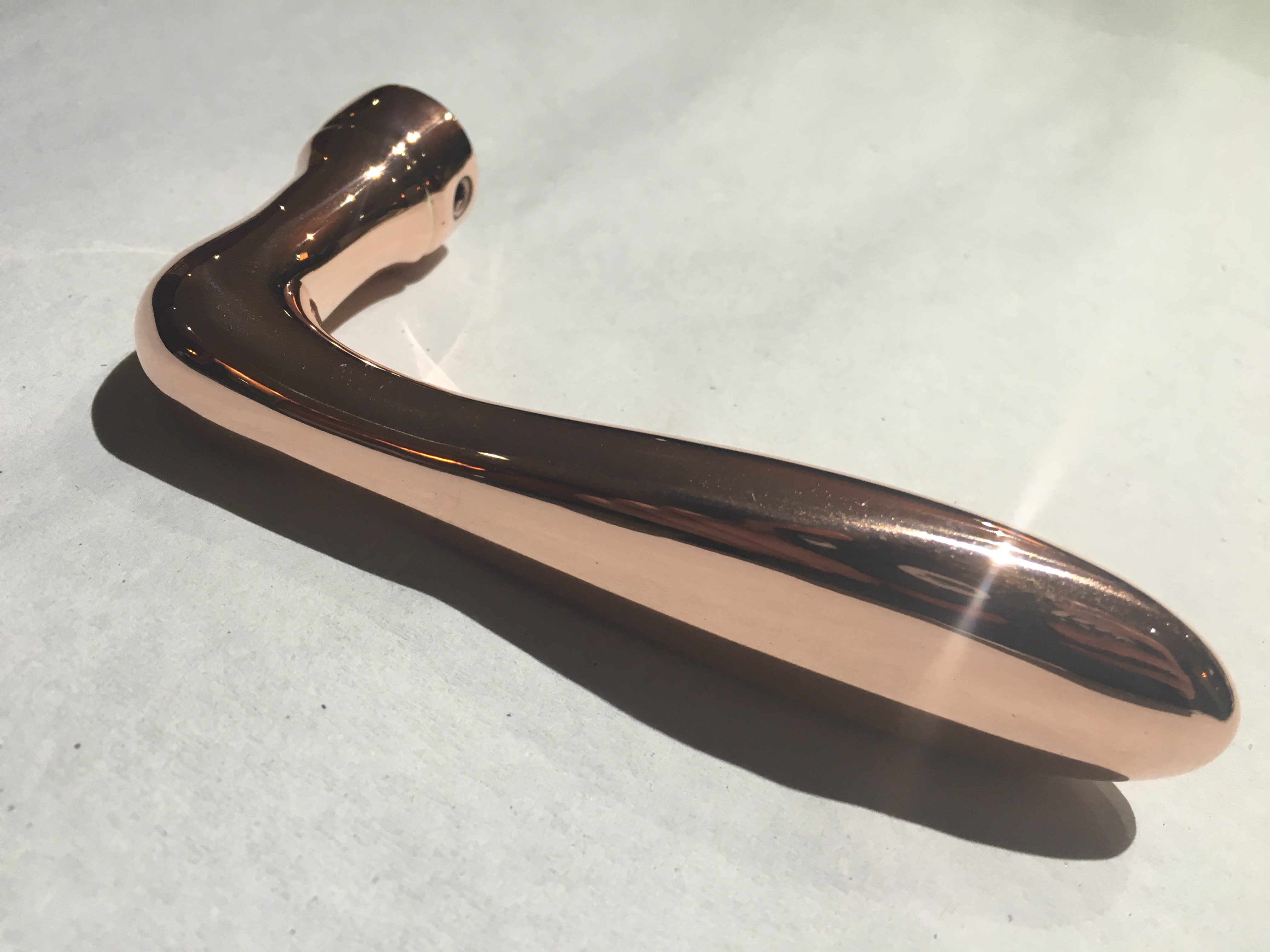 Here is a great example of a French moderne lever. Our sculptor worked with a local architect to design the lever and rosette. These gems will be installed in a Chicago apartment very soon.  All of the sculpting, pattern making, and foundry work was all completed in house in our shop in Wilmette. If you are ever in town and want to get a glimpse of how hardware is fabricated and finished let us know!
---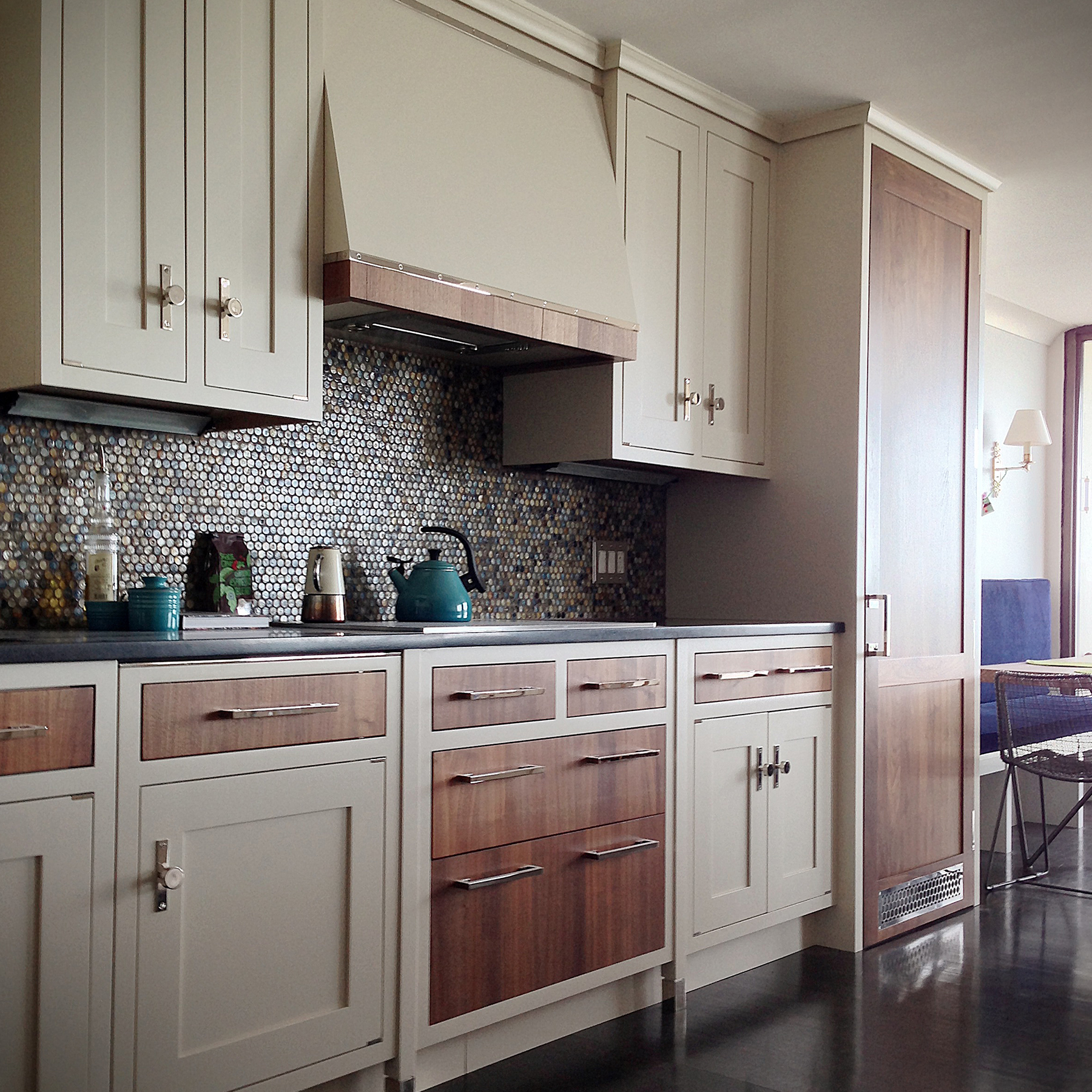 Utilizing crisp clean lines & concealed mounts in each design, the Wilmette Hardware mod collection has made it's impression as one of our more thoroughly developed hardware collections.
By clicking the image below, you can view & save our mod collection PDF to help inspire your next project.
---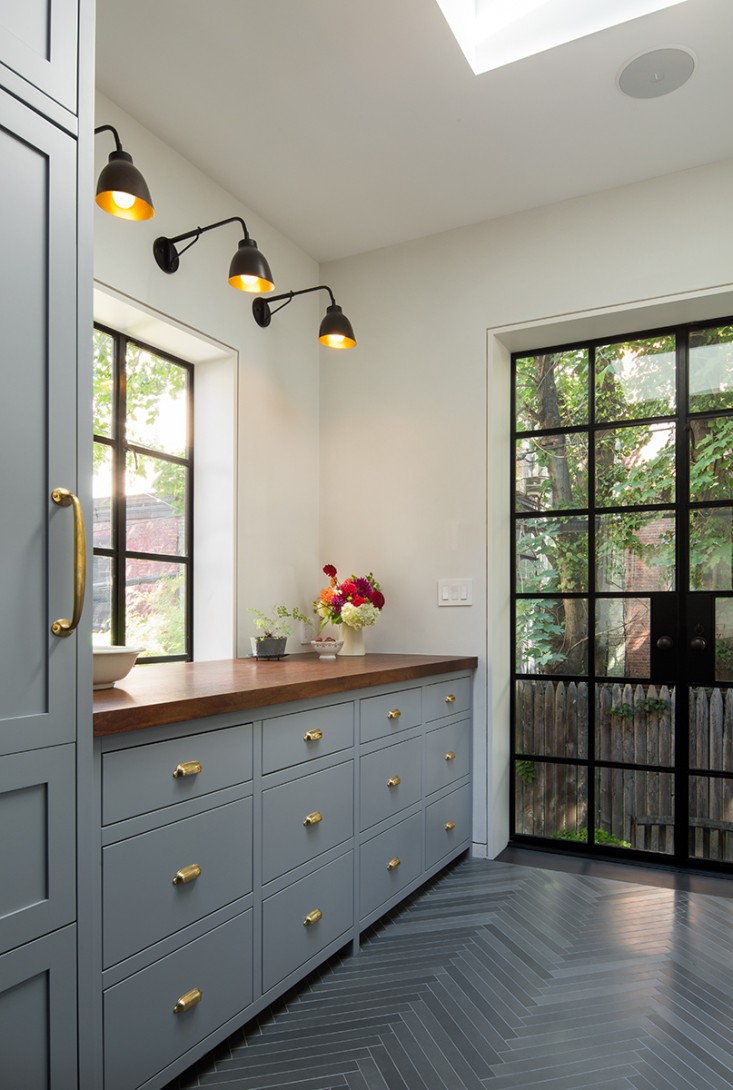 This neoclassical 1910 home was brought back to life with architect Gerry Smith leading the charge.
Wilmette Hardware had the pleasure of providing the unlacquered brass drawer & cabinet hardware you see throughout the kitchen. We also took great care in the refinishing of the pantry door pull, original to the house. Gerry, along with the other parties involved, did a fantastic job restoring the home while maintaining many of it's historical characteristics.
Below are a few more photos showing off the restored home with hardware installed.
If you would like to read more, Remodelista has a great article on this brooklyn brownstone project here.
---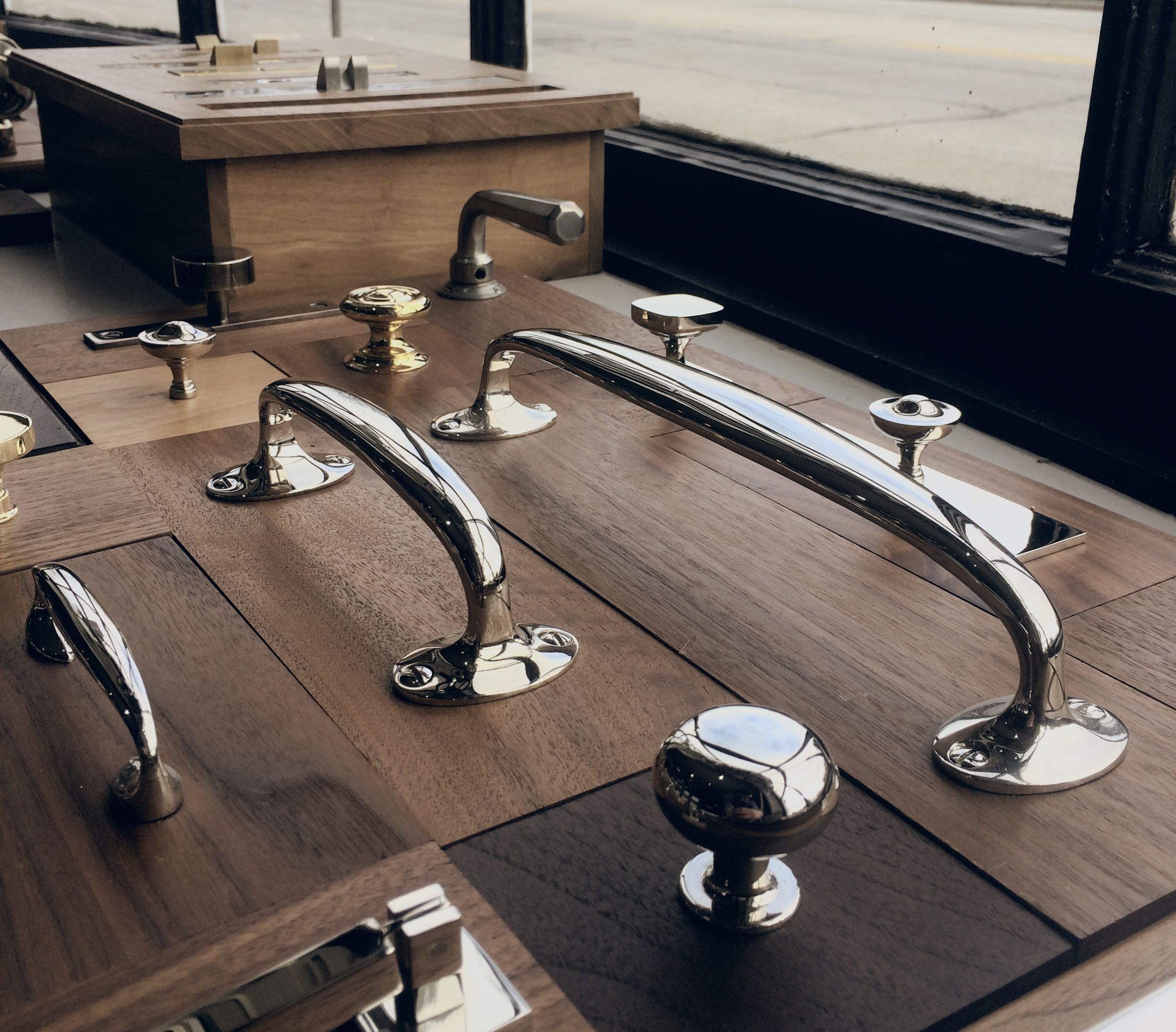 Our custom medford drawer pull has definitely become a client favorite.
Throughout this increase in interest, we've designed and placed different sizes into production to accommodate for different areas of application.
Ranging in sizes from 4″ up to 11″ in length, it is really neat to see how each size pull is applied to various projects.
---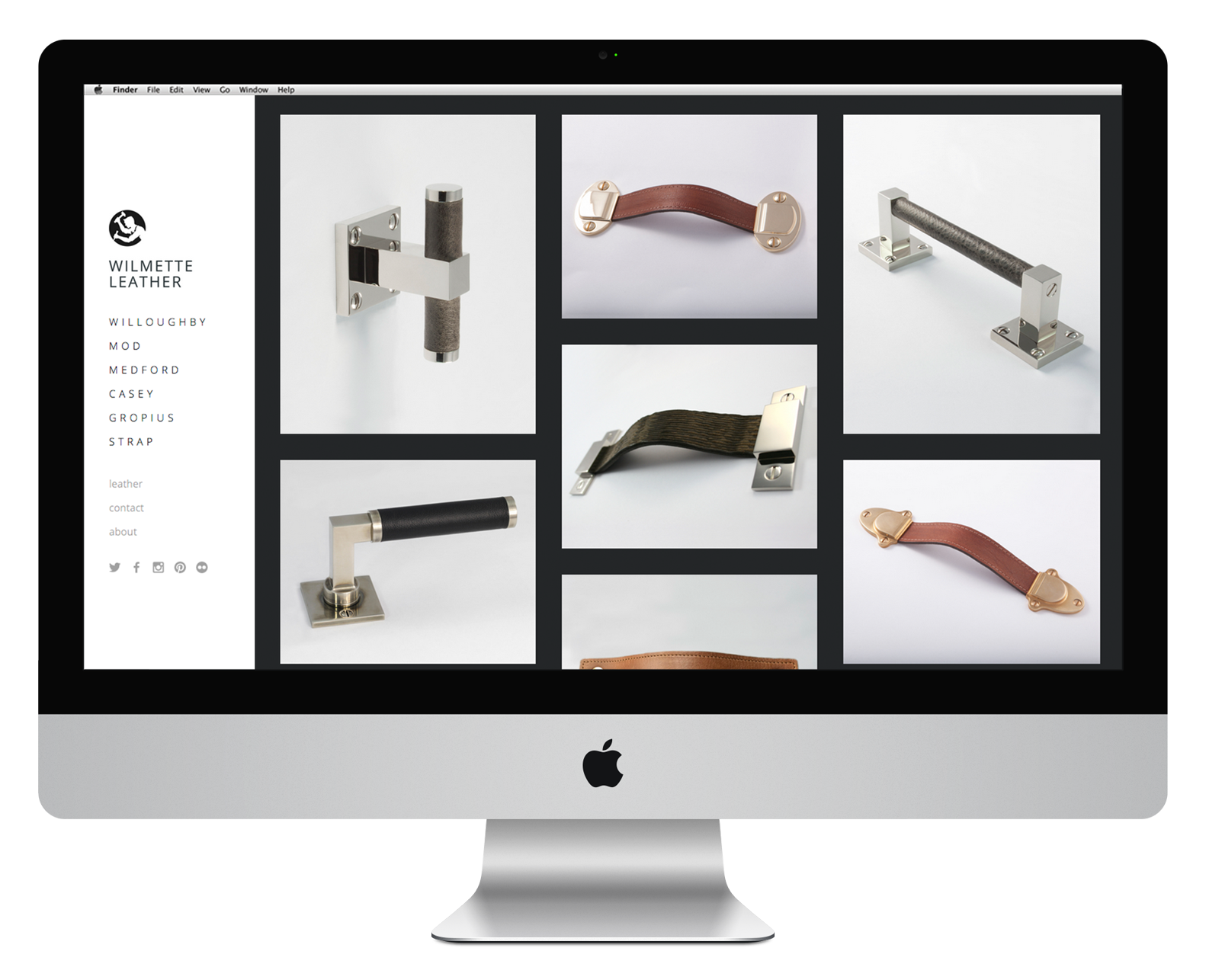 wilmetteleather.com is up and running!
head on over to checkout our collection of custom leather cabinet and door hardware
— featuring the finest leather from Moore & Giles —
---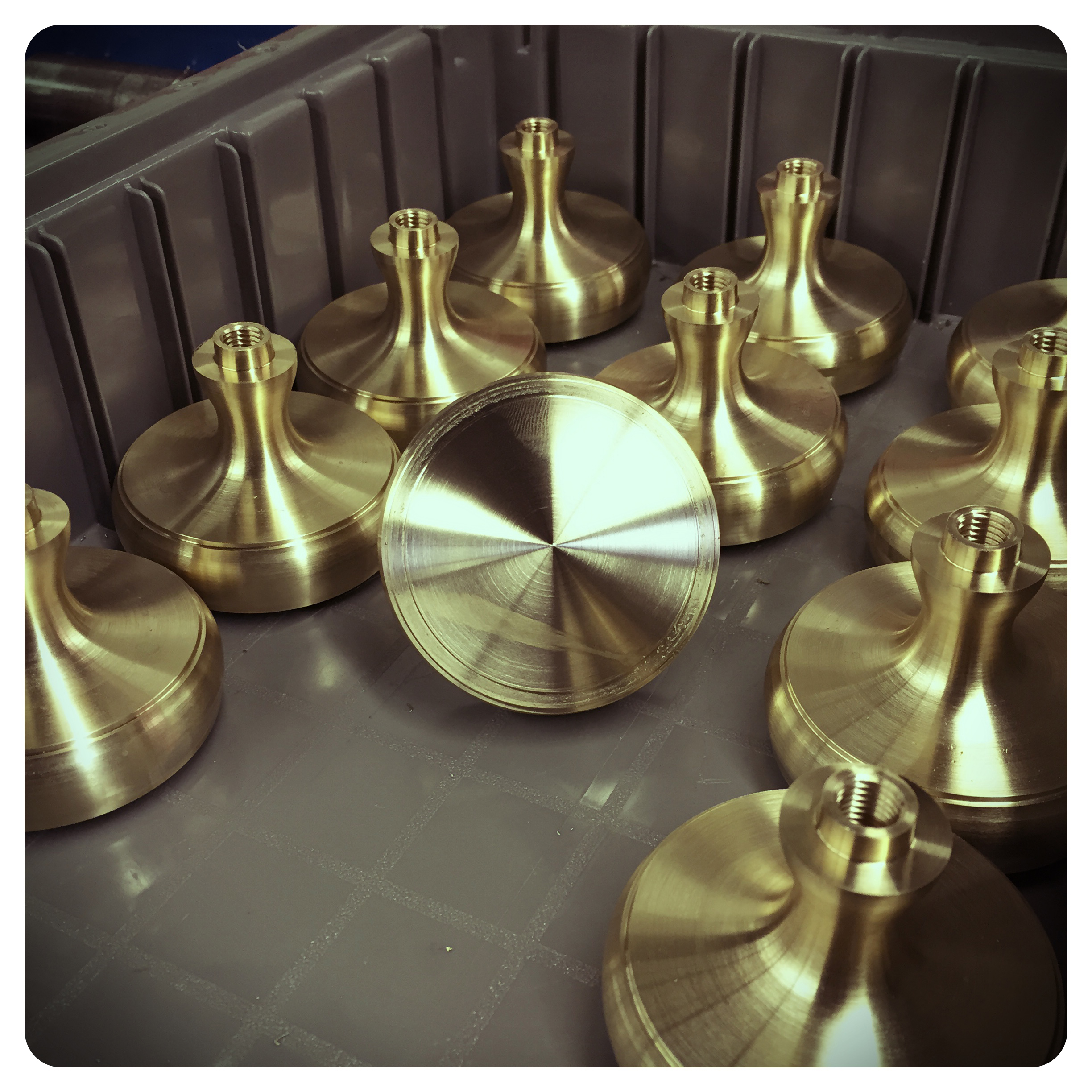 Here is the first batch of door knobs we put into production for a residence in Wayzata, Minnestota.
Working with this wonderful client, we started with a design, drew out the knob with dimensions, made some edits along the way, then brought it to life by 3-D printing and presenting a prototype for their final approval.
---