All Hardware Posts
---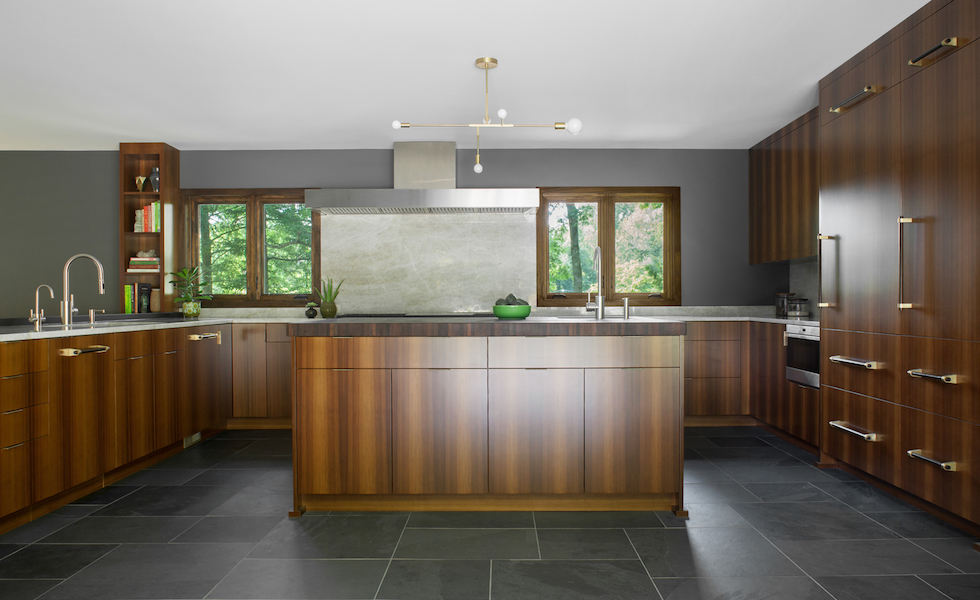 We manufactured some very special hardware for this kitchen. Premier Custom fabricated solid walnut inserts for these satin brass stand-offs. We hope this gives you some ideas for your next kitchen.
---
Here is a brand new display in a showroom that uses our very own ice box hardware. This traditionally inspired hardware has been made popular by several leading kitchen designers. We offer these pieces in a 7/16″ offset for a very clean traditional feel. There are also many complimentary cabinet hardware selections as well.
---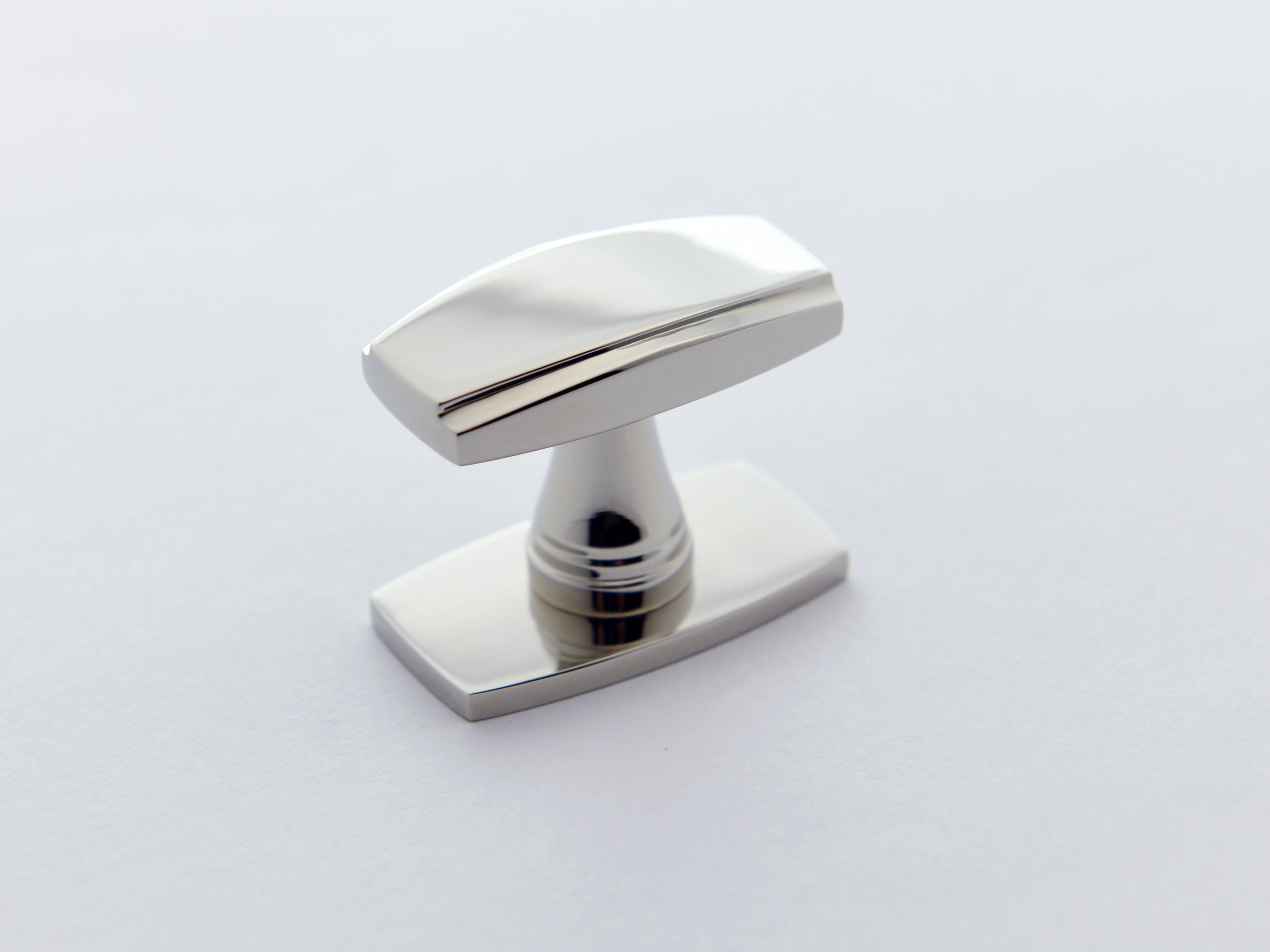 We love seeing art deco hardware used on millwork in tradtional architecture and design. This knob and pull are a perfect fit in any finish. The edge profile is machined in using a CNC machine that gives a crisp hand. This hardware is available at www.projectreadycabinethardware.com. We look forward to working on your next project!
---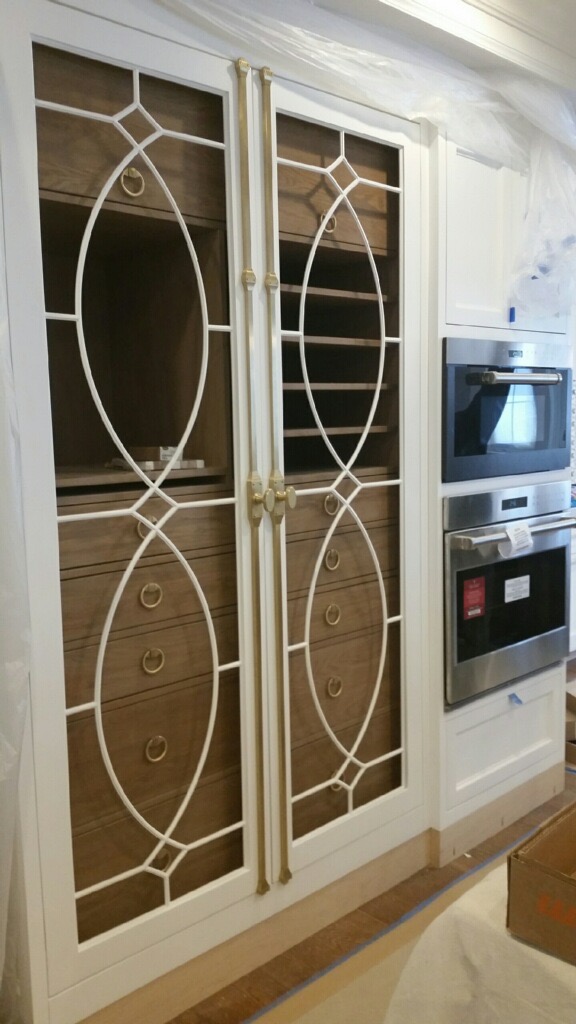 What a fresh idea to use cremone hardware in a kitchen. Our cremones can be used as dummy pulls (just a bit easier for everyday use) or as a true active cremone bolt. We have traditional designs and moderne options as well. We hope to hear from you about your kitchen project. Designers and architects can mix finishes and styles carefully and with the proper material selection your kitchen is sure to be a stunner. 
---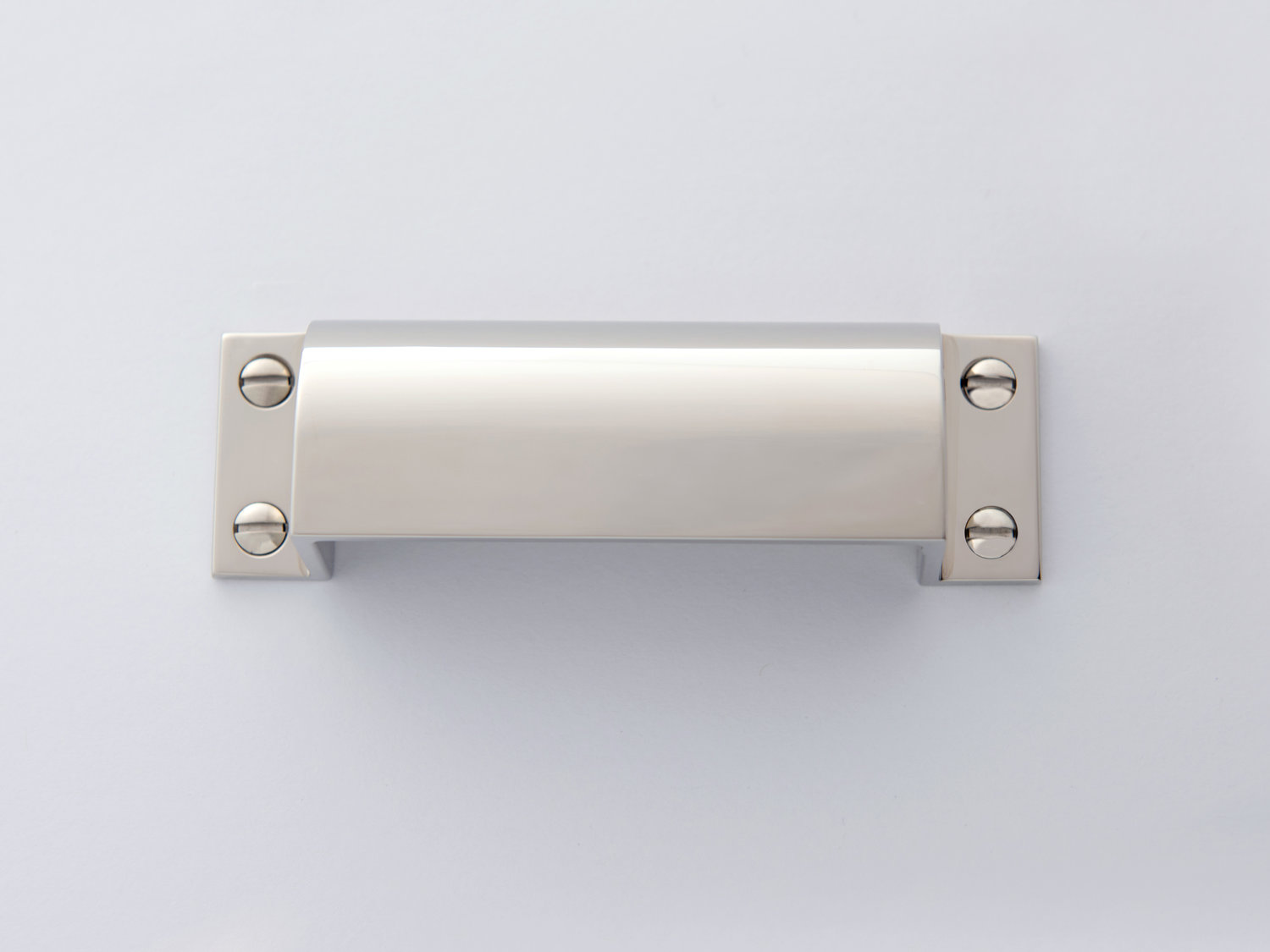 If you are looking to create a traditionally inspired kitchen you have come to the right place. Hardware details can make or break even the smartest design and we are here to help. We have several traditional designs as well as some 'cleaned up' traditional hardware among our collection. Reach out to us directly for your project – we look forward to working with you!
Here are a couple of our pieces. The locust pull can be used as an appliance pull or a slightly oversized drawer pull. The Etagere bin pull is another perfect fit to help with your traditionally inspired space.
All of our hardware is available in any of our standard finishes www.wilmettefinishes.com which can be seen on this website. Many other hardware ideas are available to help plan your project here www.wilmettefeed.com.
---

We love cremone bolts in Wilmette! If you have multi-point doors but still want to have the look of a cremone bolt don't despair. Our collection of cremone bolts found at www.cremonehardware.com can be installed on them. The multi-point functionality will be retained and the detailing of the cremones will shine.
---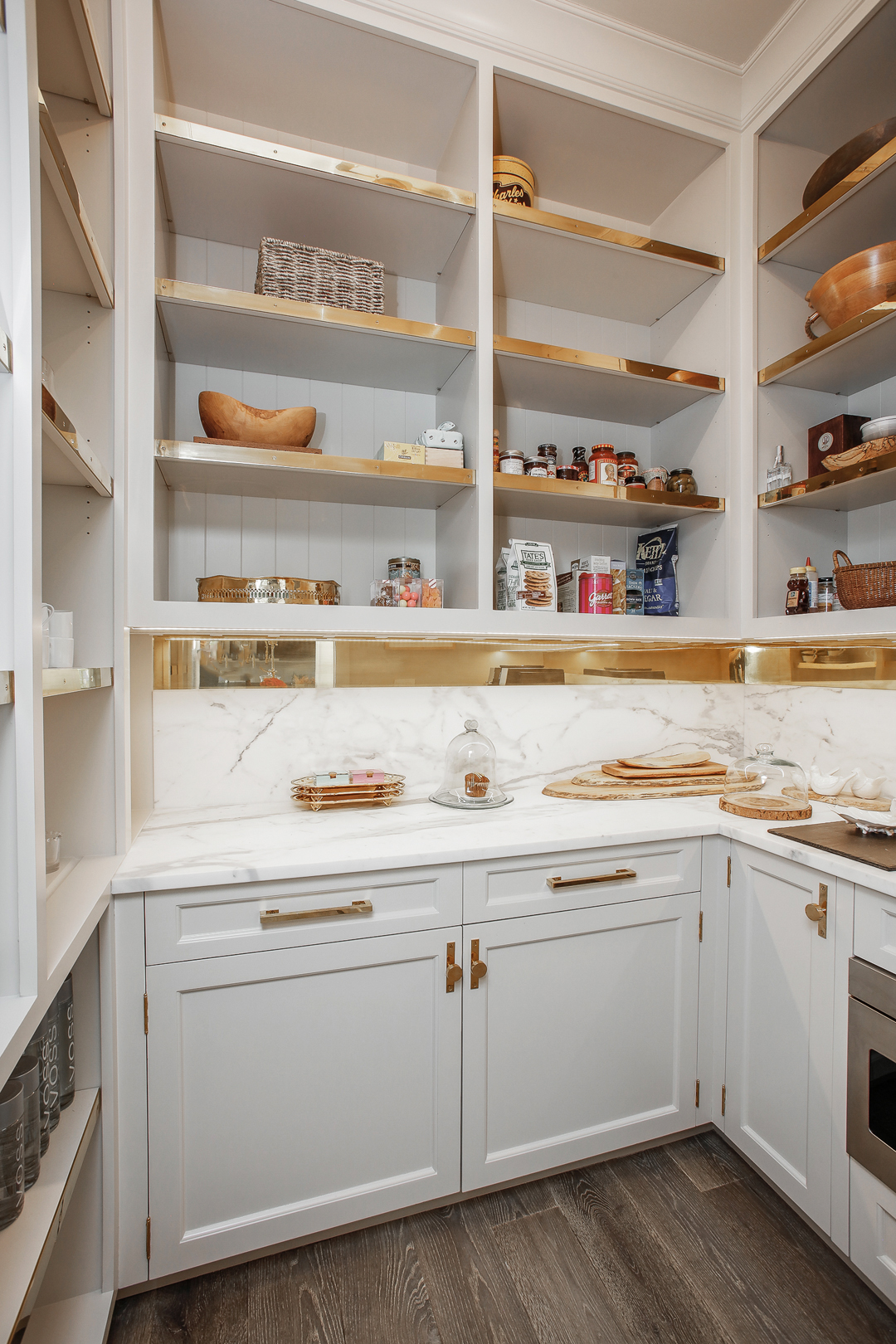 Check out this butler pantry with unlacquered brass detailing. There is even a clean un-lacquered brass insert tucked above the stone backsplash. The shelf edge detailing, hardware and other items were all coordinated with Edward Deegan to create a perfect space.
---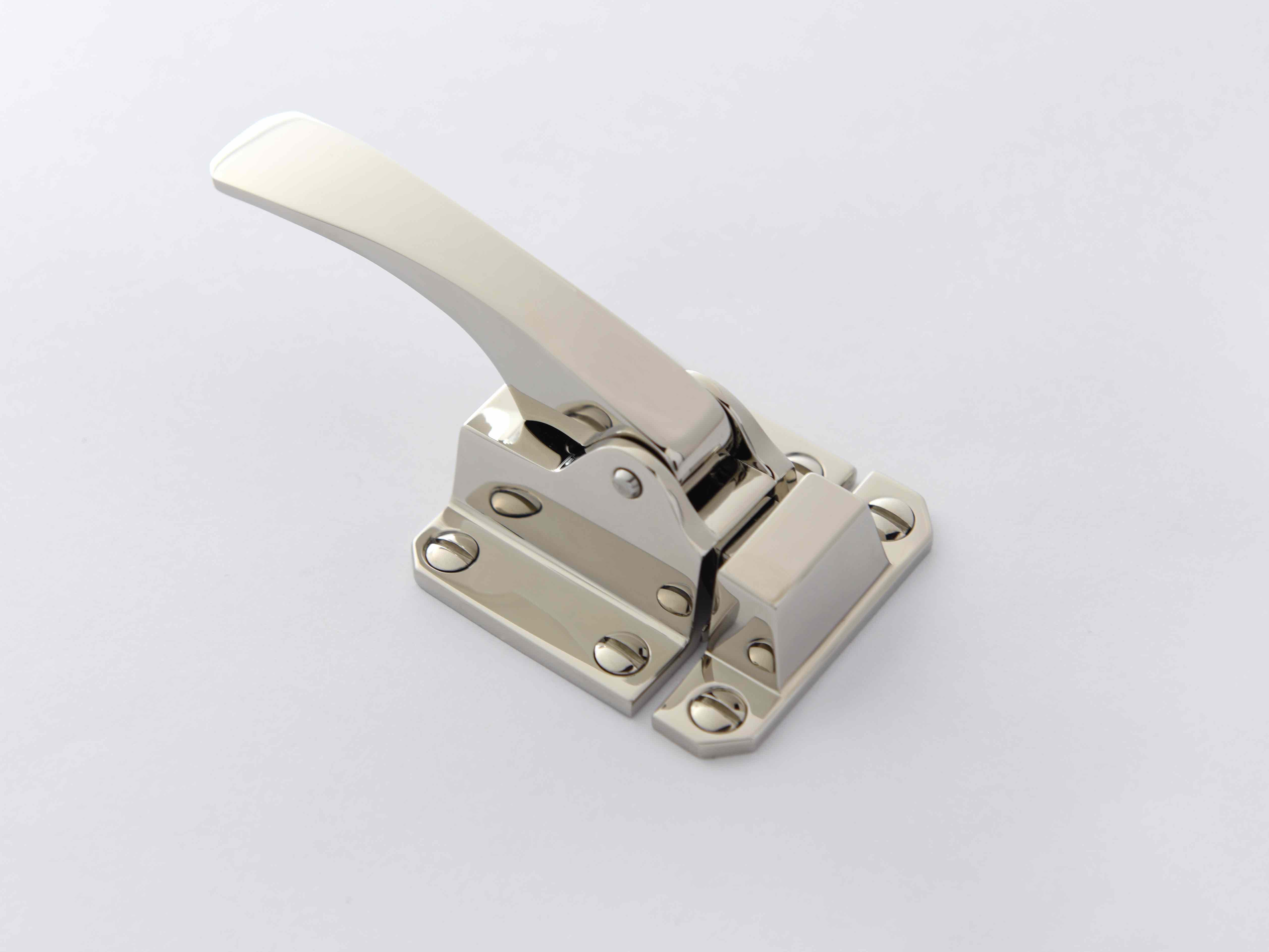 Our Etagere cabinet latch was inspired by traditional latch details found in latches dating from the turn of the last century. We love the exposed screws and crisp corners. There is no latch on the market today that has such a fine attention to quality. Look at our www.projectreadycabinethardware.com website for some other project ready hardware. We look forward to working on your project.
---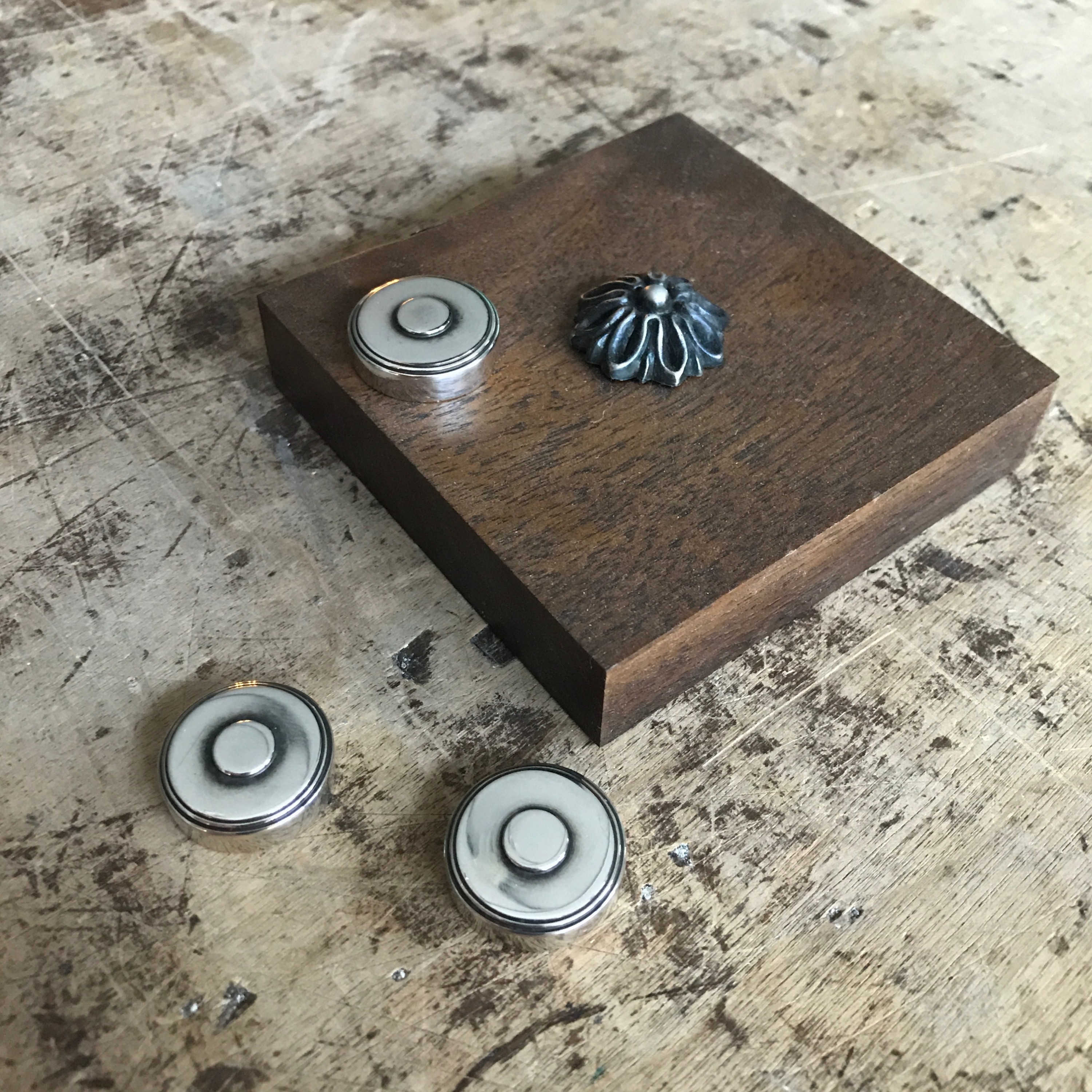 We love these two new options for mirror rosettes that are a bit more custom feeling than some of the standard items on the market. The turned rosette has a clean art deco feel while the other has a more traditional feel. Both are made in house right here in Wilmette.
---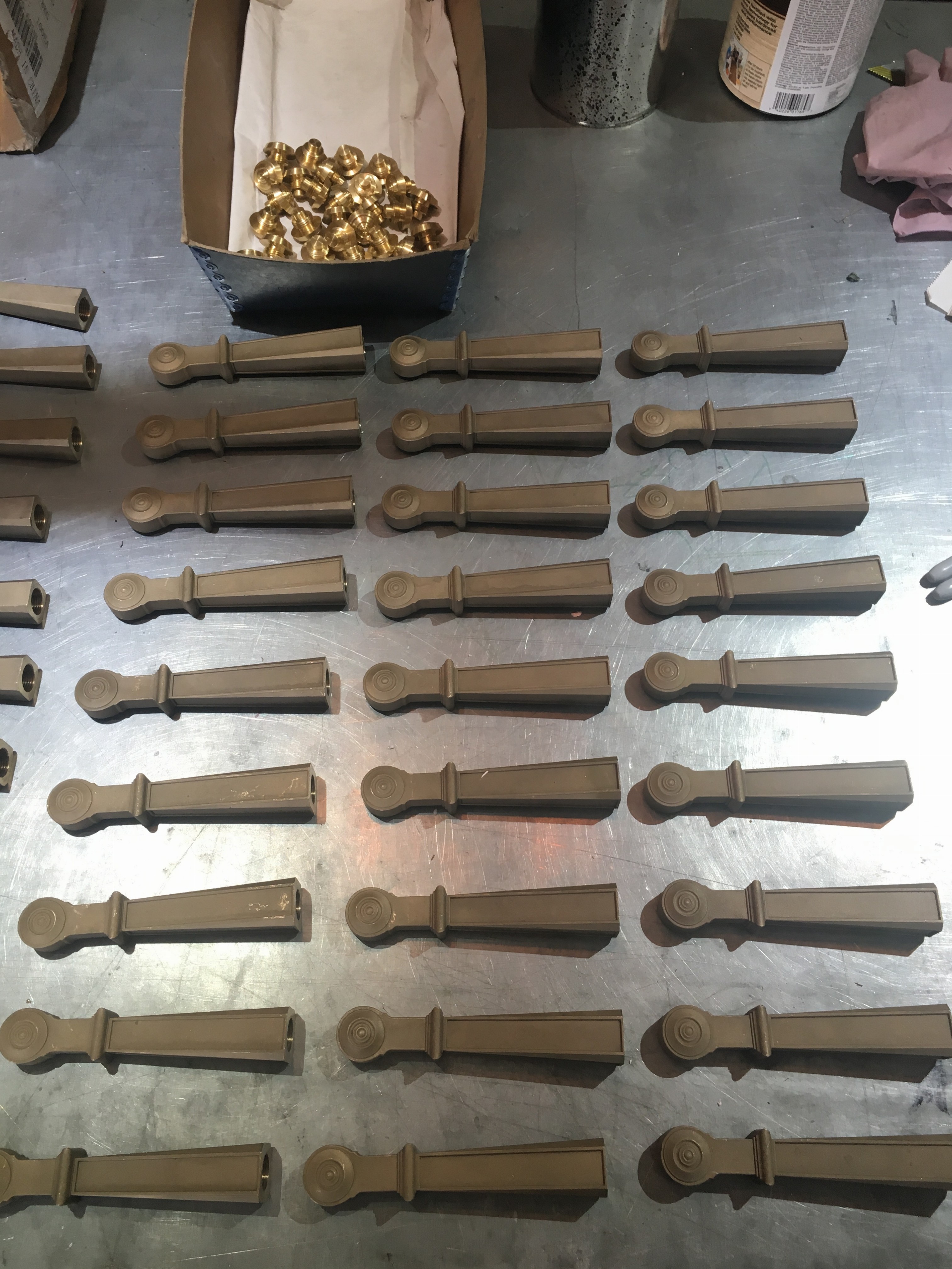 This stunning lever was designed in collaboration with  a Palm Beach architect. The lever has a cast grip and turned shank and rosette. We can cast the lever in both brass and bronze depending on final finish selection. If you want hardware that is made in the US by a team of craftsman that are driven by quality give us a call!
---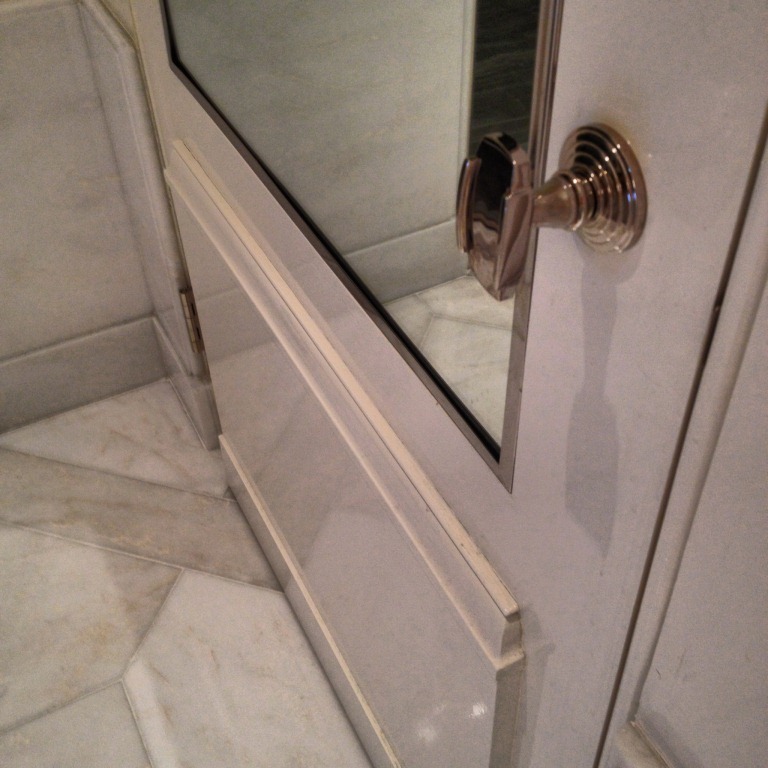 This french deco detailed apartment in Chicago screamed out for our americus knob. This french classic is one of our favorites. So fun to work with a local client and NY architect on this project.
---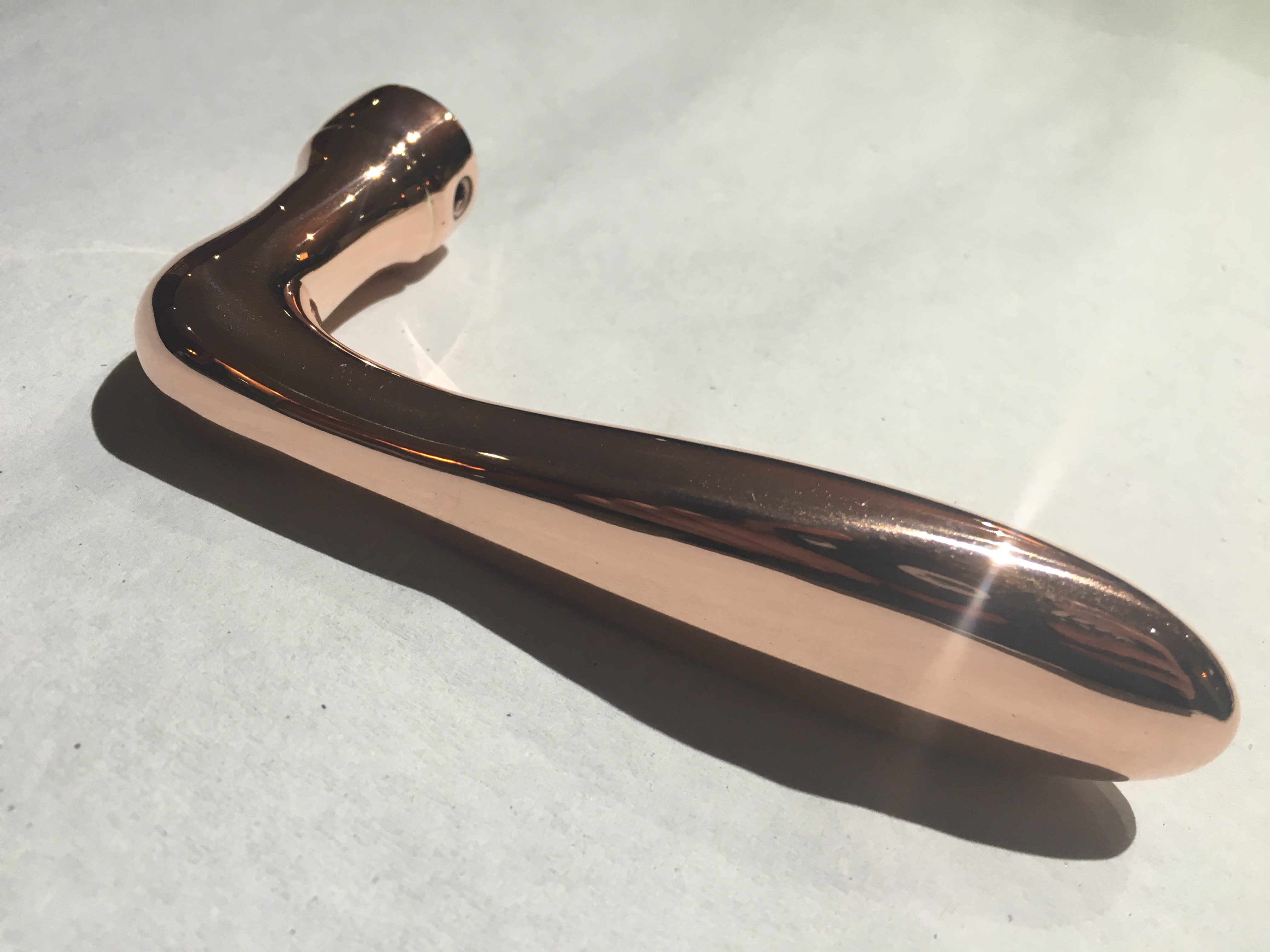 Here is a great example of a French moderne lever. Our sculptor worked with a local architect to design the lever and rosette. These gems will be installed in a Chicago apartment very soon.  All of the sculpting, pattern making, and foundry work was all completed in house in our shop in Wilmette. If you are ever in town and want to get a glimpse of how hardware is fabricated and finished let us know!
---